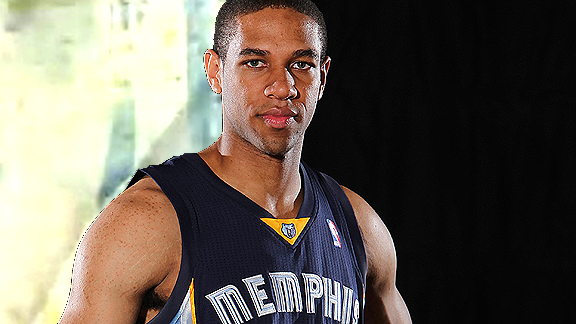 No Deal, No Worry
Xavier Henry arrived at the NBA's rookie photo shoot as one of only two first-round picks still unsigned.
He at least had some familiar company in Tarrytown, N.Y. The other unsigned first-rounder? Grizzlies teammate-to-be Greivis Vasquez.
"All I can really do is work out until I get that contract done," Henry said at the time.
But that didn't stop the No. 12 overall pick from flashing his trademark 1,000-watt smile throughout the NBA's annual event as he waited patiently to start the season.
Having agreed in principle with the Grizzlies on a contract last week, the former Kansas guard should have even more to smile about these days.