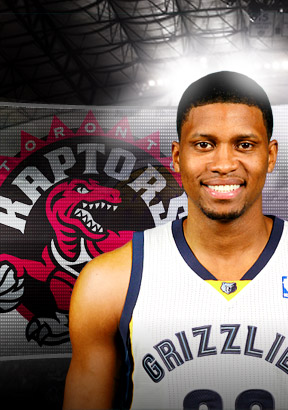 ESPN Illustration
What Now, Griz?
Can Memphis still contend without Rudy Gay? Are more moves to come? We have answers.
Pelton: Per Diem

| 5-on-5: Roundtable »
MEDIA
TV
NBA On ESPN

Friday, April 25
Raptors-Nets, 7 ET (ESPN2)
Bulls-Wizards, 8 ET
Rockets-Blazers, 10:30 ET

Podcasts
Michael Wilbon
Play Podcast Michael Wilbon discusses seeing the greatest upset in history and his relationships with President Barack Obama and with Michael Jordan.
Fantasy Focus Basketball
Play Podcast Doug Kezirian and Tom Carpenter discuss the gems which can be found on struggling teams for the remainder of the season, begin their end-of-year awards and much more.
NBA Lockdown
Play Podcast Israel Gutierrez and Bruce Bowen dish on the Pacers' inability to play consistently, the Knicks' re-emergence as a playoff team and the postseason picture in the Western Conference.
Radio
Flip Saunders, Timberwolves
Play Podcast Timberwolves president of basketball operations Flip Saunders comments on whether he would coach again, transitioning from coaching in college to the NBA, Minnesota's hunt for a new coach and more.
Tim Legler, NBA
Play Podcast ESPN NBA analyst Tim Legler covers the Wizards' potential, Carmelo Anthony's future, the Pacers' offensive problems, the Blazers-Rockets series, playing time for Nets' veterans and more.
Rick Pitino, Louisville
Play Podcast Louisville coach Rick Pitino weighs in on the Pacers' slump, how coaching in college and in the NBA differ, the coaching styles of Tom Izzo and Billy Donovan and more.