With salaries likely on the chopping block, New Jersey Nets star Deron Williams thinks it's possible NBA players -- including stars like LeBron James and Kobe Bryant -- could bolt to Europe for greater salaries than a post-lockout NBA might offer.
As for Williams, the Turkey-bound star has given voice to an increasingly feasible option for locked-out players: Europe.
We look to our panel to explore the possibilities of NBA stars making a crossover move on the Atlantic Ocean.
1. D-Will's claim of an NBA exodus: posturing or possible?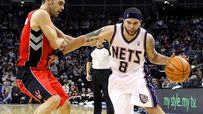 Henry Abbott, TrueHoop: David Stern said once that he wasn't worried about NBA players leaving en masse, because the NBA pays players about $2 billion a year, while overseas leagues combine to offer a fraction of that. Not rational to leave. But when the NBA pays zero, there's a new "rational."
Hayes Davenport, Celtics Hub: Possible, sure, but not likely. Even if the money's better, playing abroad is a no-win scenario for an NBA star: You either fulfill expectations and obliterate the rest of the league while maintaining your global profile, or you're slow to adapt to a new league and everyone laughs at you for leaving. Fun for a lockout, but not beyond.
Ryan DeGama, Celtics Hub: Good for Williams, who's going to enrich his life and his bank account by living as an expat (if only for a couple of months). Still, I doubt most players will find enough money or familiarity to entice them to go across the pond. It's posturing, unless you consider a dozen or so players an exodus.
Joe Gerrity, Hornets 24/7: Foolish posturing. If so many guys are willing to play for way less money, then why not just take the deal from the NBA that pays slightly less? Even if every player crossed the pond, Euroleague salaries wouldn't begin to rival what the owners have proposed in a new CBA. An exodus would just give the NBA even more leverage to lower salaries if and when a new deal is struck.
John Converse Townsend, Truth About It: Posturing -- for the time being. Williams has until September to make a final decision when he'll have a better reading on the status of the new collective bargaining agreement. However, with an epic labor war under way, I could see him packing his bags for Istanbul. Free housing, a driver and a personal assistant? Where do I sign?
---
2. Will Williams play more games for Besiktas than Allen Iverson did?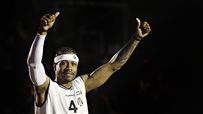 Henry Abbott, TrueHoop: I'm predicting players and owners will each make big concessions to keep the NBA running without missing a regular season game. So I think Williams' next game will be in a Nets uniform.
Hayes Davenport, Celtics Hub: No. Oh, he'll go. But I think the lockout will be lifted before Besitkas is 10 games into its season, forcing the team to honor Williams' NBA contract and send him home. I'm guessing he'll wear the Cola Turka logo for two preseason games, then return stateside once the league settles its differences around Oct. 15.
Ryan DeGama, Celtics Hub: This question is a referendum on the length of the lockout as much as anything else. Unlike most, I'm optimistic enough to think I'll be ignoring my family so I can watch five games on Christmas Day again this year. So, I'll say A.I. ends up playing more. But Williams plays better.
Joe Gerrity, Hornets 24/7: Nope. He might make a token appearance or two over there just to prove that he wasn't blowing smoke, but don't expect him to lead that team to a title or anything. Too much to lose, not enough to gain.
John Converse Townsend, Truth About It: He will. The owners and the players are worlds apart -- union vice president Mo Evans called the owners' latest financial proposal, "the worst collective bargaining agreement in sports history" -- so the chances of a 2011-12 season are slim. Williams is doing his due diligence and, so far, seems keen to experience life and basketball overseas.
---
3. Will Williams ever play a home game in Brooklyn?
Henry Abbott, TrueHoop: The reasons not to play for the Nets have been because they have a lackluster crowd, a swampy location, small-time ownership and a lame brand. But all of that has changed. They'll be in a fantastic market with a moneybags owner and loud fans. Not to mention they'll have cap space to bring in more big guns. Who'd leave that?
Hayes Davenport, Celtics Hub: Yes, several. If and when the Nets reconvene next season, Williams will elevate them to an exciting low-seed playoff team in the East. They'll arrive in Brooklyn on horseback with a ton of buzz, and Williams won't miss the opportunity to be the face of a newsworthy franchise. They need one more big piece, but money will be made available.
Ryan DeGama, Celtics Hub:
I'd bet on it. Few teams will have cap room in 2012, particularly given the need to clean up their books in the new-CBA environment. Which puts Comrade Prokhorov in a position to move the needle on his franchise from a gang of going-nowhere swamp-dwellers to an A-list, big-city outfit helmed by an elite PG.
Joe Gerrity, Hornets 24/7: Yes. D-Will will likely be calling the Barclays Center home for years to come. They have a high-profile billionaire owner and are moving into a giant market. He can and should own Brooklyn.
John Converse Townsend, Truth About It: Williams is excited by the idea of playing in Brooklyn, but his availability depends heavily on a timely resolution to the labor dispute. Williams' free agency wishes are the Nets' commands, but the no-contact rule puts those talks on hold. The longer the lockout lasts, the longer the odds Williams will be the face of Prokhorov's franchise in 2012.
---
4. Pick three NBA players you'd like to see play abroad during the lockout.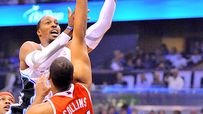 Henry Abbott, TrueHoop: Pau Gasol would smile a lot, I'd imagine, playing in Spain. How about one of the great European coaches using complex systems to get Kevin Durant open? Dwight Howard posting daily video of his exploits in China would be fantastic.
Hayes Davenport, Celtics Hub: Blake Griffin, to follow in Vince Carter's footsteps as the world's foremost hurdler of Frenchmen. LeBron James, because the best basketball player should always be playing basketball. And Ray Allen, because I'd like to see him start a travel blog documenting his experiences tasting cabernets in the vineyards of Provence and exploring ruins along the Amalfi Coast.
Ryan DeGama, Celtics Hub: Steve Nash, because he's a grand ambassador for basketball and because his game would translate so well. Dwight Howard, so we could see how he'd be officiated outside the NBA. And Ricky Rubio, for ironic purposes.
Joe Gerrity, Hornets 24/7: Chris Paul, Emeka Okafor and Trevor Ariza. Honestly, I know more about the Hornets than I do any other team. Watching them play in a different style of ball would be more interesting to me than anything LeBron James or Dwight Howard could do.
John Converse Townsend, Truth About It: José Juan Barea, the fleet-footed, fearless playoff hero disguised as an
everyman; Yi Jianlian, who has failed to impress on American shores,
but is a dominant force against international competition; and Dwight
Howard, just for grins.
---
5. Who will be the biggest star to sign a deal overseas?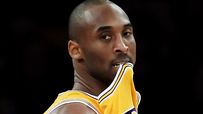 Henry Abbott, TrueHoop: It's a question of who is open to overseas experiences, and at that Kobe Bryant is a standout. But he's owed so much in the NBA, and is so banged up that it's too risky for him. Dirk Nowitzki looms as a possibility. But the list of names bigger than Deron Williams is pretty short, so he's my pick.
Hayes Davenport, Celtics Hub: Kobe may play a few exhibition games in China, and he might even take a highly publicized Turkish Airlines flight to discuss terms with Besitkas, but I don't think he'll actually sign with any team. Other NBA superstars will probably observe the Deron Williams experiment from afar, then potentially follow suit years from now if everything goes well for him.
Ryan DeGama, Celtics Hub: Kobe. More cosmopolitan than most of his brethren, and certainly more of an international draw, Kobe might get in a little overseas run to stay sharp for his continued assault on Michael Jordan's legacy.
Joe Gerrity, Hornets 24/7: It could very well wind up being D-Will. Realistically, there aren't too many bigger stars, and most guys just don't want to play far away from home for a fraction of their previous salary in a second-tier league.
John Converse Townsend, Truth About It: Kobe. Far-fetched? Sure, but Bryant is determined to stay active during the long offseason and has expressed a willingness to listen to overseas offers. From a purely physical standpoint, the limited minutes and slower pace of the international game could be enticing for the global icon -- especially coming off a fourth knee procedure.


ESPN.com and the TrueHoop Network
Henry Abbott is a senior writer for ESPN.com. Hayes Davenport, Ryan DeGama, Joe Gerrity and John Converse Townsend write for the TrueHoop Network.
• Follow ESPN's NBA coverage on Twitter | On Facebook