Click the pics below to read the bios of our top 12 Euroleague/NBA stars.
Toni Kukoc
Croatia
Toni Kukoc
Chicago Bulls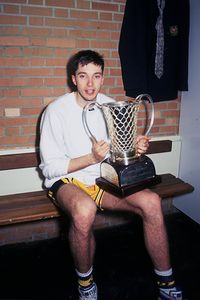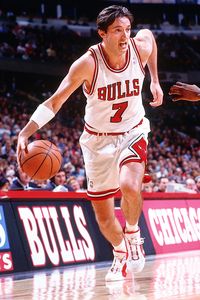 The talented Croatian is remembered in the States for playing a key role in the Bulls' three-peat in 1996, 1997 and 1998. But Kukoc had already achieved that feat in Europe for the first and only time in the league's history.
The versatile forward helped build his hometown team, Split, into one of the most feared teams ever in Euroleague play, winning championships in 1989, 1990 and 1991. Will any other Euroleague-NBA crossover win three consecutive titles in both leagues?
His tournament MVP award at the 1990 World Championship for a legendary Yugoslavia team also put him firmly on the NBA radar. And by 1993, after two successful seasons in Italy with Benetton Treviso, Kukoc was on his way to Chicago, which had taken him 29th in the NBA draft three years earlier. Kukoc went on to win the league's Sixth Man Award in 1996, when the Bulls compiled an NBA record 72 wins.
Photo credits: (l-r) Euroleague.net, Scott Cunningham/NBAE/Getty Images
Ian Whittell covers basketball for The Times of London.