Click the pics above to follow the path of Phil Jackson.
Next >
Collecting Rings With MJ
Zen Master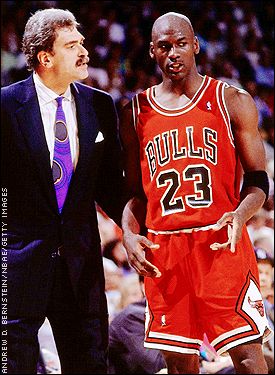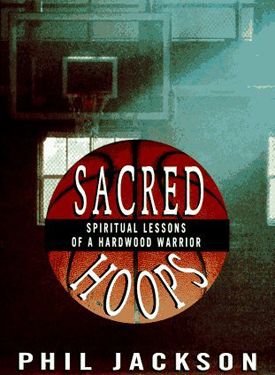 Jackson's Chicago Bulls took over the basketball world in June 1991, winning the first of their six NBA titles versus the Lakers. And they went on to win championships in '92 and '93 to complete their first threepeat.
While Michael Jordan retired prior to the '93-94 season, Jackson kept the Bulls contending in the East. However, they would fail to reach the Finals in the next two seasons, despite MJ unretiring midseason in '95.
But in '95-96, with MJ back in full swing, Jackson led the Bulls to a league-record 72 wins on their way to another title -- the beginning of another threepeat.
Jackson became a best-selling author in the '90s, with "Sacred Hoops." And, overall, the book was something quite unusual, especially for NBA fans.
Library Journal said: "Jackson demonstrates how he adapts the precepts of Zen Buddhism, the ways of the Lakota Sioux, and other alternative styles to the task of coaching. They range from group meditation sessions, to hanging Lakota warrior items on the locker room shelf, to splicing segments of the movie 'Wizard of Oz' into game films to make a point."
Oh, by the way ... it had some entertaining stories about the Chicago Bulls, too.