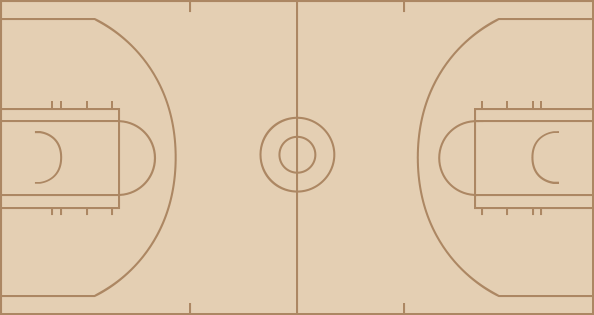 Hawks
time
TEAM
PLAY
SCORE
12:00
Start of the 1st Quarter.
0 - 0
12:00
null
0 - 0
11:37
Chris Crawford missed Two Point Shot.
0 - 0
11:37
Kerry Kittles Defensive Rebound.
0 - 0
11:23
Kerry Kittles Backcourt
0 - 0
11:23
Kerry Kittles Technical Foul
0 - 0
11:23
Chris Crawford made Technical Free Throw.
1 - 0
10:51
Rodney Rogers made 11 ft Two Point Shot.
1 - 2
10:38
Chris Crawford made Two Point Shot. Assisted by Jacque Vaughn.
3 - 2
10:12
Rodney Rogers missed 18 ft Jumper.
3 - 2
10:11
Bob Sura Defensive Rebound.
3 - 2
10:02
Bob Sura missed Two Point Shot.
3 - 2
10:00
Jason Collins Defensive Rebound.
3 - 2
9:55
Richard Jefferson made Two Point Shot. Assisted by Lucious Harris.
3 - 4
9:37
Chris Crawford missed 16 ft Two Point Shot.
3 - 4
9:37
Jason Collins Defensive Rebound.
3 - 4
9:26
Rodney Rogers missed Two Point Shot.
3 - 4
9:26
Chris Crawford Defensive Rebound.
3 - 4
9:11
Jason Collier missed 24 ft Three Point Jumper.
3 - 4
9:10
Rodney Rogers Defensive Rebound.
3 - 4
8:55
Rodney Rogers missed Layup. Blocked by Jason Collier.
3 - 4
8:52
Boris Diaw Defensive Rebound.
3 - 4
8:49
Bob Sura Lost Ball. Stolen by Jason Collins.
3 - 4
8:44
Kerry Kittles missed 24 ft Three Point Jumper.
3 - 4
8:41
Jason Collier Defensive Rebound.
3 - 4
8:33
Chris Crawford made 19 ft Jumper. Assisted by Jason Collier.
5 - 4
8:11
Jason Collins made 17 ft Jumper. Assisted by Richard Jefferson.
5 - 6
7:56
Bob Sura Personal Foul
5 - 6
7:46
Lucious Harris missed 20 ft Jumper.
5 - 6
7:43
New Jersey Defensive Rebound.
5 - 6
7:33
Jason Collier made 17 ft Jumper.
7 - 6
7:11
Lucious Harris made Layup. Assisted by Jason Collins.
7 - 8
6:48
Jason Collier made 22 ft Jumper. Assisted by Jacque Vaughn.
9 - 8
6:37
Rodney Rogers Bad Pass. Stolen by Jacque Vaughn.
9 - 8
6:33
Chris Crawford made Layup. Assisted by Jacque Vaughn.
11 - 8
6:13
Richard Jefferson missed Jumper.
11 - 8
6:11
Jason Collins Offensive Rebound.
11 - 8
6:05
Jason Collins made 16 ft Jumper. Assisted by Kerry Kittles.
11 - 10
5:54
New Jersey Full Timeout.
11 - 10
5:35
Jason Collins made Layup. Assisted by Richard Jefferson.
11 - 12
5:26
Atlanta 20 Sec. Timeout.
11 - 12
5:26
Stephen Jackson enters the game for Jason Collier.
11 - 12
5:11
Chris Crawford missed Two Point Shot. Blocked by Jason Collins.
11 - 12
5:11
Atlanta Offensive Rebound.
11 - 12
5:09
Chris Crawford missed 27 ft Three Point Jumper.
11 - 12
5:07
Jason Collins Defensive Rebound.
11 - 12
4:47
Rodney Rogers made 26 ft Three Point Jumper. Assisted by Richard Jefferson.
11 - 15
4:28
Lucious Harris Personal Foul
11 - 15
4:16
Jacque Vaughn missed Layup.
11 - 15
4:16
Jason Collins Defensive Rebound.
11 - 15
4:01
Kerry Kittles missed 17 ft Jumper.
11 - 15
4:00
Rodney Rogers Offensive Rebound.
11 - 15
3:58
Rodney Rogers made Tip Shot.
11 - 17
3:35
Stephen Jackson missed 24 ft Three Point Jumper.
11 - 17
3:34
Rodney Rogers Defensive Rebound.
11 - 17
3:18
Jason Collins made 7 ft Hook Shot. Assisted by Rodney Rogers.
11 - 19
3:08
Jacque Vaughn Bad Pass. Stolen by Lucious Harris.
11 - 19
3:02
Kerry Kittles made Layup. Assisted by Richard Jefferson.
11 - 21
3:00
Atlanta Full Timeout.
11 - 21
3:00
Jason Terry enters the game for Jacque Vaughn.
11 - 21
3:00
Mamadou N'diaye enters the game for Boris Diaw.
11 - 21
2:49
Jason Terry missed 23 ft Three Point Jumper.
11 - 21
2:47
Atlanta Defensive Rebound.
11 - 21
2:41
Stephen Jackson Defensive Rebound.
11 - 21
2:28
Mamadou N'diaye made Layup. Assisted by Stephen Jackson.
13 - 21
2:12
Jason Terry Shooting Foul
13 - 21
2:12
Kerry Kittles missed Free Throw 1 of 2.
13 - 21
2:12
New Jersey Offensive Rebound.
13 - 21
2:12
Kerry Kittles made Free Throw 2 of 2.
13 - 22
1:59
Stephen Jackson made 17 ft Jumper. Assisted by Bob Sura.
15 - 22
1:47
Chris Crawford Shooting Foul
15 - 22
1:47
Zoran Planinic enters the game for Lucious Harris.
15 - 22
1:47
Rodney Rogers made Free Throw 1 of 2.
15 - 23
1:47
Rodney Rogers made Free Throw 2 of 2.
15 - 24
1:21
Chris Crawford missed 19 ft Jumper.
15 - 24
1:20
Jason Collins Defensive Rebound.
15 - 24
1:07
Kerry Kittles made Two Point Shot. Assisted by Richard Jefferson.
15 - 26
0:56
Rodney Rogers Personal Foul
15 - 26
0:56
Travis Hansen enters the game for Bob Sura.
15 - 26
0:56
Brian Scalabrine enters the game for Rodney Rogers.
15 - 26
0:48
Stephen Jackson made 21 ft Jumper. Assisted by Jason Terry.
17 - 26
0:29
Jason Collins Bad Pass. Stolen by Jason Terry.
17 - 26
0:22
Chris Crawford missed 25 ft Three Point Jumper.
17 - 26
0:20
Brian Scalabrine Defensive Rebound.
17 - 26
0:03
Richard Jefferson made 23 ft Jumper.
17 - 28
0:02
Mamadou N'diaye Bad Pass. Stolen by Richard Jefferson.
17 - 28
0:00
Jason Collins missed 35 ft Three Point Jumper.
17 - 28
0:00
New Jersey Offensive Rebound.
17 - 28
0:00
End of the 1st Quarter.
17 - 28

time
TEAM
PLAY
SCORE
12:00
Start of the 2nd Quarter.
17 - 28
11:41
Brian Scalabrine missed 12 ft Two Point Shot.
17 - 28
11:40
Boris Diaw Defensive Rebound.
17 - 28
11:30
Stephen Jackson made 19 ft Jumper.
19 - 28
11:15
Jason Terry Personal Foul
19 - 28
11:03
Kerry Kittles missed 25 ft Three Point Jumper.
19 - 28
11:03
Mamadou N'diaye Defensive Rebound.
19 - 28
10:56
Travis Hansen missed Layup. Blocked by Kerry Kittles.
19 - 28
10:53
Brian Scalabrine Defensive Rebound.
19 - 28
10:47
Zoran Planinic missed Two Point Shot.
19 - 28
10:45
New Jersey Offensive Rebound.
19 - 28
10:37
Aaron Williams missed 6 ft Jumper. Blocked by Mamadou N'diaye.
19 - 28
10:36
Mamadou N'diaye Defensive Rebound.
19 - 28
10:30
Stephen Jackson made Layup. Assisted by Jason Terry.
21 - 28
10:19
Stephen Jackson Personal Foul
21 - 28
10:11
Richard Jefferson Lost Ball. Stolen by Stephen Jackson.
21 - 28
10:07
Stephen Jackson missed Two Point Shot.
21 - 28
10:06
Jason Terry Offensive Rebound.
21 - 28
9:55
Chris Crawford enters the game for Mamadou N'diaye.
21 - 28
9:55
Tamar Slay enters the game for Richard Jefferson.
21 - 28
9:45
Stephen Jackson missed 8 ft Jumper.
21 - 28
9:44
Zoran Planinic Defensive Rebound.
21 - 28
9:26
Kerry Kittles Lost Ball. Stolen by Travis Hansen.
21 - 28
9:18
Jason Terry missed Jumper.
21 - 28
9:18
Tamar Slay Defensive Rebound.
21 - 28
9:11
Kerry Kittles missed 18 ft Jumper.
21 - 28
9:10
Brian Scalabrine Offensive Rebound.
21 - 28
8:56
Kerry Kittles made Two Point Shot. Assisted by Brian Scalabrine.
21 - 30
8:27
Travis Hansen made 24 ft Jumper. Assisted by Stephen Jackson.
23 - 30
8:12
Kerry Kittles missed Layup.
23 - 30
8:11
Boris Diaw Defensive Rebound.
23 - 30
8:07
Jason Terry Double Dribble
23 - 30
8:07
Official Timeout.
23 - 30
8:07
Lucious Harris enters the game for Kerry Kittles.
23 - 30
7:50
Aaron Williams made Slam Dunk. Assisted by Zoran Planinic.
23 - 32
7:39
Stephen Jackson missed 11 ft Jumper.
23 - 32
7:39
Boris Diaw Offensive Rebound.
23 - 32
7:33
Aaron Williams Shooting Foul
23 - 32
7:33
Stephen Jackson made Free Throw 1 of 2.
24 - 32
7:33
Stephen Jackson made Free Throw 2 of 2.
25 - 32
7:13
Tamar Slay missed Layup. Blocked by Chris Crawford.
25 - 32
7:11
Tamar Slay Offensive Rebound.
25 - 32
7:09
Tamar Slay missed Tip Shot.
25 - 32
7:09
Travis Hansen Defensive Rebound.
25 - 32
6:58
Stephen Jackson missed 16 ft Jumper.
25 - 32
6:56
Aaron Williams Defensive Rebound.
25 - 32
6:48
Stephen Jackson Personal Foul
25 - 32
6:35
Brian Scalabrine missed 21 ft Jumper.
25 - 32
6:31
New Jersey Defensive Rebound.
25 - 32
6:16
Zoran Planinic Shooting Foul
25 - 32
6:16
Chris Crawford made Free Throw 1 of 2.
26 - 32
6:16
Rodney Rogers enters the game for Brian Scalabrine.
26 - 32
6:16
Chris Crawford made Free Throw 2 of 2.
27 - 32
6:09
Aaron Williams made Layup. Assisted by Rodney Rogers.
27 - 34
5:50
Stephen Jackson missed 19 ft Jumper.
27 - 34
5:50
Zoran Planinic Defensive Rebound.
27 - 34
5:43
Tamar Slay missed Layup.
27 - 34
5:43
Chris Crawford Defensive Rebound.
27 - 34
5:37
Aaron Williams Shooting Foul
27 - 34
5:37
New Jersey Full Timeout.
27 - 34
5:37
Richard Jefferson enters the game for Tamar Slay.
27 - 34
5:37
Stephen Jackson made Free Throw 1 of 2.
28 - 34
5:37
Stephen Jackson made Free Throw 2 of 2.
29 - 34
5:20
Rodney Rogers made Two Point Shot. Assisted by Lucious Harris.
29 - 36
5:05
Jason Terry Bad Pass. Stolen by Rodney Rogers.
29 - 36
5:01
Rodney Rogers made Two Point Shot.
29 - 38
4:43
Stephen Jackson missed 25 ft Three Point Jumper.
29 - 38
4:41
Atlanta Offensive Rebound.
29 - 38
4:41
Bob Sura enters the game for Jason Terry.
29 - 38
4:41
Jason Collins enters the game for Aaron Williams.
29 - 38
4:41
Kerry Kittles enters the game for Zoran Planinic.
29 - 38
4:30
Bob Sura missed Layup. Blocked by Rodney Rogers.
29 - 38
4:28
Kerry Kittles Defensive Rebound.
29 - 38
4:11
Lucious Harris made 11 ft Two Point Shot. Assisted by Rodney Rogers.
29 - 40
3:50
Chris Crawford missed Layup.
29 - 40
3:49
Stephen Jackson Offensive Rebound.
29 - 40
3:47
Stephen Jackson missed Layup.
29 - 40
3:47
Rodney Rogers Defensive Rebound.
29 - 40
3:42
Richard Jefferson made Dunk. Assisted by Kerry Kittles.
29 - 42
3:30
Atlanta Full Timeout.
29 - 42
3:30
Jason Collier enters the game for Boris Diaw.
29 - 42
3:30
Jason Terry enters the game for Travis Hansen.
29 - 42
3:14
Jason Terry missed 24 ft Three Point Jumper.
29 - 42
3:12
Lucious Harris Defensive Rebound.
29 - 44
2:56
Lucious Harris made 19 ft Jumper. Assisted by Jason Collins.
29 - 44
2:34
Bob Sura missed Layup.
29 - 44
2:33
Bob Sura Offensive Rebound.
29 - 44
2:33
Jason Collins Personal Foul
29 - 44
2:31
Chris Crawford made Two Point Shot. Assisted by Stephen Jackson.
31 - 44
2:16
Lucious Harris Bad Pass
31 - 44
2:05
Bob Sura made Two Point Shot.
33 - 44
1:53
Bob Sura Personal Foul
33 - 44
1:47
Lucious Harris made 19 ft Jumper.
33 - 46
1:28
Chris Crawford made Two Point Shot. Assisted by Stephen Jackson.
35 - 46
1:28
Jason Collins Shooting Foul
35 - 46
1:28
Chris Crawford made Free Throw 1 of 1.
36 - 46
1:13
Lucious Harris missed 13 ft Two Point Shot.
36 - 46
1:10
New Jersey Defensive Rebound.
36 - 46
1:10
Rodney Rogers Loose Ball Foul
36 - 46
1:10
Brian Scalabrine enters the game for Rodney Rogers.
36 - 46
1:10
Chris Crawford made Free Throw 1 of 2.
37 - 46
1:10
Aaron Williams enters the game for Jason Collins.
37 - 46
1:10
Chris Crawford made Free Throw 2 of 2.
38 - 46
0:48
Richard Jefferson made 14 ft Jumper.
38 - 48
0:26
Stephen Jackson missed 24 ft Three Point Jumper.
38 - 48
0:25
Richard Jefferson Defensive Rebound.
38 - 48
0:17
Bob Sura Personal Foul
38 - 48
0:17
Richard Jefferson missed Free Throw 1 of 2.
38 - 48
0:17
New Jersey Offensive Rebound.
38 - 48
0:17
Richard Jefferson made Free Throw 2 of 2.
38 - 49
0:03
Jason Terry missed Layup. Blocked by Aaron Williams.
38 - 49
0:01
Kerry Kittles Defensive Rebound.
38 - 49
0:00
Kerry Kittles missed 70 ft Three Point Jumper.
38 - 49
0:00
New Jersey Offensive Rebound.
38 - 49
0:00
End of the 2nd Quarter.
38 - 49

time
TEAM
PLAY
SCORE
12:00
Start of the 3rd Quarter.
38 - 49
11:42
Jason Collins made 13 ft Jumper. Assisted by Richard Jefferson.
38 - 51
11:27
Chris Crawford missed 17 ft Jumper.
38 - 51
11:26
Richard Jefferson Defensive Rebound.
38 - 51
11:23
Rodney Rogers missed Dunk.
38 - 51
11:21
Lucious Harris Offensive Rebound.
38 - 51
11:18
Kerry Kittles made 23 ft Three Point Jumper. Assisted by Lucious Harris.
38 - 54
10:49
Stephen Jackson made Two Point Shot.
40 - 54
10:34
Richard Jefferson Bad Pass. Stolen by Stephen Jackson.
40 - 54
10:22
Stephen Jackson missed Layup.
40 - 54
10:22
Jason Collins Defensive Rebound.
40 - 54
10:07
Richard Jefferson made 23 ft Three Point Jumper. Assisted by Lucious Harris.
40 - 57
9:51
Jason Collier made 17 ft Jumper. Assisted by Bob Sura.
42 - 57
9:30
Rodney Rogers missed 20 ft Jumper.
42 - 57
9:30
Stephen Jackson Defensive Rebound.
42 - 57
9:22
Bob Sura missed 17 ft Jumper.
42 - 57
9:22
Chris Crawford Offensive Rebound.
42 - 57
9:21
Chris Crawford missed Layup. Blocked by Jason Collins.
42 - 57
9:18
Atlanta Defensive Rebound.
42 - 57
9:18
Chris Crawford Bad Pass
42 - 57
8:57
Jason Collins missed Two Point Shot.
42 - 57
8:56
Bob Sura Defensive Rebound.
42 - 57
8:48
Jason Terry made 18 ft Jumper. Assisted by Bob Sura.
44 - 57
8:33
Jason Collins made 10 ft Two Point Shot. Assisted by Rodney Rogers.
44 - 59
8:21
Rodney Rogers Shooting Foul
44 - 59
8:21
Stephen Jackson made Free Throw 1 of 2.
45 - 59
8:21
Stephen Jackson made Free Throw 2 of 2.
46 - 59
8:17
New Jersey Full Timeout.
46 - 59
8:07
Kerry Kittles made Jumper. Assisted by Lucious Harris.
46 - 61
7:54
Jason Terry made 28 ft Three Point Jumper. Assisted by Bob Sura.
49 - 61
7:31
Richard Jefferson made 19 ft Jumper.
49 - 63
7:11
Chris Crawford made 26 ft Three Point Jumper. Assisted by Jason Terry.
52 - 63
6:56
10 second
52 - 63
6:56
Rodney Rogers Technical Foul
52 - 63
6:56
Rodney Rogers Technical Foul
52 - 63
6:56
Rodney Rogers ejected.
52 - 63
6:56
Brian Scalabrine enters the game for Rodney Rogers.
52 - 63
6:56
Jason Terry made Technical Free Throw.
53 - 63
6:56
Jason Terry made Technical Free Throw.
54 - 63
6:46
Chris Crawford Offensive Foul
54 - 63
6:46
Chris Crawford Foul
54 - 63
6:28
Kerry Kittles made 14 ft Jumper.
54 - 65
5:58
24 second
54 - 65
5:47
Richard Jefferson missed 17 ft Jumper.
54 - 65
5:46
Lucious Harris Offensive Rebound.
54 - 65
5:31
Lucious Harris made 24 ft Three Point Jumper. Assisted by Richard Jefferson.
54 - 68
5:16
Stephen Jackson missed 20 ft Jumper.
54 - 68
5:16
Kerry Kittles Defensive Rebound.
54 - 68
5:05
Lucious Harris missed 23 ft Three Point Jumper.
54 - 68
5:05
Richard Jefferson Offensive Rebound.
54 - 68
5:01
Lucious Harris made 25 ft Three Point Jumper. Assisted by Richard Jefferson.
54 - 71
4:58
Atlanta Full Timeout.
54 - 71
4:58
Boris Diaw enters the game for Jason Collier.
54 - 71
4:41
Stephen Jackson made Two Point Shot.
56 - 71
4:28
Kerry Kittles Bad Pass. Stolen by Chris Crawford.
56 - 71
4:20
Kerry Kittles Personal Foul
56 - 71
4:09
Jason Terry missed 24 ft Three Point Jumper.
56 - 71
4:07
Bob Sura Offensive Rebound.
56 - 71
4:01
Stephen Jackson made 24 ft Three Point Jumper. Assisted by Bob Sura.
59 - 71
3:43
Brian Scalabrine Traveling
59 - 71
3:26
Bob Sura made 4 ft Two Point Shot. Assisted by Jason Terry.
61 - 71
3:11
Kerry Kittles made Two Point Shot. Assisted by Jason Collins.
61 - 73
2:51
Stephen Jackson Bad Pass
61 - 73
2:51
Brandon Armstrong enters the game for Lucious Harris.
61 - 73
2:33
Stephen Jackson Personal Foul
61 - 73
2:19
Jason Collins missed 12 ft Two Point Shot.
61 - 73
2:18
Bob Sura Defensive Rebound.
61 - 73
2:04
Jason Terry missed 25 ft Three Point Jumper.
61 - 73
2:03
Kerry Kittles Defensive Rebound.
61 - 73
1:55
Stephen Jackson Personal Foul
61 - 73
1:55
Travis Hansen enters the game for Jason Terry.
61 - 73
1:55
Jason Collier enters the game for Stephen Jackson.
61 - 73
1:53
Jason Collier Personal Foul
61 - 73
1:53
Jason Collins made Free Throw 1 of 2.
61 - 74
1:53
Jason Collins missed Free Throw 2 of 2.
61 - 74
1:52
Jason Collier Defensive Rebound.
61 - 74
1:39
Jason Collier Bad Pass
61 - 74
1:39
Aaron Williams enters the game for Jason Collins.
61 - 74
1:25
Richard Jefferson missed 14 ft Two Point Shot.
61 - 74
1:24
Travis Hansen Defensive Rebound.
61 - 74
1:15
Brandon Armstrong Personal Foul
61 - 74
1:07
Boris Diaw Offensive Foul
61 - 74
1:07
Boris Diaw Foul
61 - 74
0:52
Aaron Williams Bad Pass. Stolen by Boris Diaw.
61 - 74
0:47
Brandon Armstrong Shooting Foul
61 - 74
0:47
Bob Sura made Free Throw 1 of 2.
62 - 74
0:47
Bob Sura missed Free Throw 2 of 2.
62 - 74
0:46
Richard Jefferson Defensive Rebound.
62 - 74
0:37
Richard Jefferson made 23 ft Three Point Jumper. Assisted by Brandon Armstrong.
62 - 77
0:29
Bob Sura Bad Pass. Stolen by Kerry Kittles.
62 - 77
0:06
Brandon Armstrong missed 23 ft Three Point Jumper.
62 - 77
0:05
Chris Crawford Defensive Rebound.
62 - 77
0:01
Chris Crawford missed 20 ft Two Point Shot.
62 - 77
0:00
Richard Jefferson Defensive Rebound.
62 - 77
0:00
End of the 3rd Quarter.
62 - 77

time
TEAM
PLAY
SCORE
12:00
Start of the 4th Quarter.
62 - 77
11:49
Chris Crawford missed 24 ft Three Point Jumper.
62 - 77
11:48
Aaron Williams Defensive Rebound.
62 - 77
11:47
Travis Hansen Personal Foul
62 - 77
11:33
Aaron Williams made Dunk. Assisted by Richard Jefferson.
62 - 79
11:11
Chris Crawford made Layup.
64 - 79
10:53
Jason Collier Shooting Foul
64 - 79
10:53
Aaron Williams made Free Throw 1 of 2.
64 - 80
10:53
Aaron Williams missed Free Throw 2 of 2.
64 - 80
10:52
Jason Terry Defensive Rebound.
64 - 80
10:38
Stephen Jackson missed 19 ft Jumper.
64 - 80
10:37
Kerry Kittles Defensive Rebound.
64 - 80
10:18
Brandon Armstrong missed 24 ft Three Point Jumper.
64 - 80
10:17
Jason Collier Defensive Rebound.
64 - 80
10:10
Brian Scalabrine Shooting Foul
64 - 80
10:10
Chris Crawford missed Free Throw 1 of 2.
64 - 80
10:10
Atlanta Offensive Rebound.
64 - 80
10:10
Zoran Planinic enters the game for Kerry Kittles.
64 - 80
10:10
Boris Diaw enters the game for Jason Collier.
64 - 80
10:10
Chris Crawford made Free Throw 2 of 2.
65 - 80
9:59
Brian Scalabrine made Dunk. Assisted by Aaron Williams.
65 - 82
9:51
Jason Terry missed 24 ft Three Point Jumper.
65 - 82
9:49
Richard Jefferson Defensive Rebound.
65 - 82
9:41
Richard Jefferson missed Two Point Shot.
65 - 82
9:41
Brandon Armstrong Offensive Rebound.
65 - 82
9:38
Brian Scalabrine missed Layup.
65 - 82
9:37
Travis Hansen Defensive Rebound.
65 - 82
9:32
Brandon Armstrong Shooting Foul
65 - 82
9:32
Stephen Jackson made Free Throw 1 of 2.
66 - 82
9:32
Mamadou N'diaye enters the game for Chris Crawford.
66 - 82
9:32
Stephen Jackson made Free Throw 2 of 2.
67 - 82
9:32
Travis Hansen Personal Foul
67 - 82
9:17
Brandon Armstrong made 24 ft Three Point Jumper. Assisted by Richard Jefferson.
67 - 85
9:08
Brian Scalabrine Shooting Foul
67 - 85
9:08
Stephen Jackson made Free Throw 1 of 2.
68 - 85
9:08
Tamar Slay enters the game for Richard Jefferson.
68 - 85
9:08
Stephen Jackson made Free Throw 2 of 2.
69 - 85
9:03
Aaron Williams made Jumper. Assisted by Zoran Planinic.
69 - 87
8:47
Stephen Jackson made 24 ft Three Point Jumper. Assisted by Jason Terry.
72 - 87
8:27
Brandon Armstrong missed 25 ft Three Point Jumper.
72 - 87
8:26
Brian Scalabrine Offensive Rebound.
72 - 87
8:26
Stephen Jackson Personal Foul
72 - 87
8:26
Official Timeout.
72 - 87
8:26
Bob Sura enters the game for Travis Hansen.
72 - 87
8:26
Chris Crawford enters the game for Mamadou N'diaye.
72 - 87
8:17
Bob Sura Personal Foul
72 - 87
8:17
Tamar Slay made Free Throw 1 of 2.
72 - 88
8:17
Tamar Slay made Free Throw 2 of 2.
72 - 89
8:03
Brian Scalabrine Personal Foul
72 - 89
7:54
Boris Diaw missed 9 ft Two Point Shot.
72 - 89
7:52
Atlanta Offensive Rebound.
72 - 89
7:41
Chris Crawford missed 16 ft Jumper.
72 - 89
7:39
Aaron Williams Defensive Rebound.
72 - 89
7:28
Zoran Planinic missed 12 ft Jumper. Blocked by Bob Sura.
72 - 89
7:26
Stephen Jackson Defensive Rebound.
72 - 89
7:16
Aaron Williams Shooting Foul
72 - 89
7:16
Stephen Jackson made Free Throw 1 of 2.
73 - 89
7:16
Stephen Jackson missed Free Throw 2 of 2.
73 - 89
7:16
Aaron Williams Defensive Rebound.
73 - 89
6:58
Brian Scalabrine missed Layup.
73 - 89
6:58
Boris Diaw Defensive Rebound.
73 - 89
6:52
Tamar Slay Personal Foul
73 - 89
6:52
Stephen Jackson made Free Throw 1 of 2.
74 - 89
6:52
Stephen Jackson made Free Throw 2 of 2.
75 - 89
6:35
Brandon Armstrong made Layup. Assisted by Brian Scalabrine.
75 - 91
6:16
Jason Terry missed 25 ft Three Point Jumper.
75 - 91
6:16
Brian Scalabrine Defensive Rebound.
75 - 91
5:46
Boris Diaw made 25 ft Three Point Jumper. Assisted by Stephen Jackson.
78 - 91
5:41
New Jersey Full Timeout.
78 - 91
5:41
Kerry Kittles enters the game for Tamar Slay.
78 - 91
5:41
Richard Jefferson enters the game for Zoran Planinic.
78 - 91
5:18
Brandon Armstrong Bad Pass
78 - 91
5:00
Jason Terry missed 16 ft Jumper.
78 - 91
4:58
Boris Diaw Offensive Rebound.
78 - 91
4:56
Boris Diaw made Layup.
80 - 91
4:31
Brandon Armstrong made 23 ft Three Point Jumper. Assisted by Richard Jefferson.
80 - 94
4:15
Boris Diaw Traveling
80 - 94
3:54
Kerry Kittles missed 24 ft Three Point Jumper.
80 - 94
3:51
Boris Diaw Defensive Rebound.
80 - 94
3:46
Bob Sura missed Two Point Shot.
80 - 94
3:45
Richard Jefferson Defensive Rebound.
80 - 94
3:27
Brandon Armstrong made 20 ft Jumper. Assisted by Richard Jefferson.
80 - 96
3:09
Stephen Jackson Offensive Foul
80 - 96
3:09
Stephen Jackson Foul
80 - 96
3:09
Atlanta Full Timeout.
80 - 96
3:09
Jacque Vaughn enters the game for Jason Terry.
80 - 96
3:09
Mamadou N'diaye enters the game for Stephen Jackson.
80 - 96
3:09
Michael Bradley enters the game for Chris Crawford.
80 - 96
3:09
Travis Hansen enters the game for Bob Sura.
80 - 96
2:50
Brandon Armstrong missed 20 ft Jumper.
80 - 96
2:49
Aaron Williams Offensive Rebound.
80 - 96
2:48
Mamadou N'diaye Shooting Foul
80 - 96
2:48
Aaron Williams missed Free Throw 1 of 2.
80 - 96
2:48
New Jersey Offensive Rebound.
80 - 96
2:48
Zoran Planinic enters the game for Kerry Kittles.
80 - 96
2:48
Aaron Williams made Free Throw 2 of 2.
80 - 97
2:36
Anthony Goldwire enters the game for Aaron Williams.
80 - 97
2:27
Travis Hansen made Jumper.
82 - 97
2:09
Brian Scalabrine made 18 ft Jumper. Assisted by Zoran Planinic.
82 - 99
1:53
Travis Hansen missed 9 ft Two Point Shot.
82 - 99
1:52
Zoran Planinic Defensive Rebound.
82 - 99
1:38
Richard Jefferson made 23 ft Three Point Jumper. Assisted by Anthony Goldwire.
82 - 102
1:27
Brian Scalabrine Shooting Foul
82 - 102
1:27
Tamar Slay enters the game for Richard Jefferson.
82 - 102
1:27
Boris Diaw made Free Throw 1 of 2.
83 - 102
1:27
Boris Diaw missed Free Throw 2 of 2.
83 - 102
1:25
Tamar Slay Defensive Rebound.
83 - 102
1:10
Anthony Goldwire made 23 ft Jumper. Assisted by Brian Scalabrine.
83 - 104
0:59
Tamar Slay Shooting Foul
83 - 104
0:59
Travis Hansen made Free Throw 1 of 2.
84 - 104
0:59
Travis Hansen made Free Throw 2 of 2.
85 - 104
0:39
Anthony Goldwire missed Two Point Shot.
85 - 104
0:38
Michael Bradley Defensive Rebound.
85 - 104
0:31
Tamar Slay Shooting Foul
85 - 104
0:31
Mamadou N'diaye missed Free Throw 1 of 2.
85 - 104
0:31
Atlanta Offensive Rebound.
85 - 104
0:31
Mamadou N'diaye made Free Throw 2 of 2.
86 - 104
0:18
Anthony Goldwire made 20 ft Jumper. Assisted by Zoran Planinic.
86 - 106
0:02
Boris Diaw made 23 ft Three Point Jumper. Assisted by Jacque Vaughn.
89 - 106
0:00
End of the 4th Quarter.
89 - 106
The 76ers are trying to acquire the No. 3 overall pick from the Boston Celtics, league sources tell ESPN's Marc Stein and Chad Ford.

Get to know the NBA's next crop of superstars.

Isaiah Thomas says his pitch to free-agent-to-be Kevin Durant would be about the tradition of the Celtics and the great fans in Boston.
Regular Season Series
NJ wins series 3-1