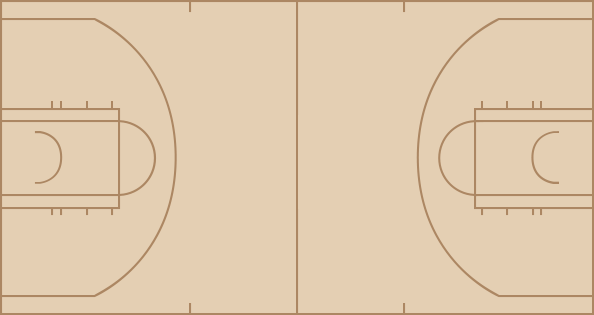 Celtics
time
TEAM
PLAY
SCORE
12:00
Start of the 1st Quarter
0 - 0
12:00
Jumpball: Kendrick Perkins vs. Brendan Haywood (DeShawn Stevenson gains possession)
0 - 0
11:47
Antawn Jamison makes layup (Caron Butler assists)
0 - 2
11:47
Rajon Rondo shooting foul (Antawn Jamison draws the foul)
0 - 2
11:47
Antawn Jamison makes free throw 1 of 1
0 - 3
11:33
Paul Pierce makes 25-foot three point jumper (Kevin Garnett assists)
3 - 3
11:18
Antawn Jamison misses 27-foot three point jumper
3 - 3
11:17
Brendan Haywood offensive rebound
3 - 3
11:00
Caron Butler misses 25-foot three point jumper
3 - 3
10:59
Kevin Garnett defensive rebound
3 - 3
10:36
Kendrick Perkins misses 4-foot jumper
3 - 3
10:34
Kendrick Perkins offensive rebound
3 - 3
10:32
Kendrick Perkins misses layup
3 - 3
10:30
Caron Butler defensive rebound
3 - 3
10:17
Kevin Garnett blocks Brendan Haywood's 5-foot jumper
3 - 3
10:15
Kevin Garnett defensive rebound
3 - 3
10:10
Rajon Rondo bad pass
3 - 3
9:53
Antawn Jamison makes layup (Caron Butler assists)
3 - 5
9:37
Kevin Garnett makes dunk (Paul Pierce assists)
5 - 5
9:22
Kevin Garnett illegal defense foul (1st personal foul)
5 - 5
9:22
Caron Butler makes technical free throw
5 - 6
9:14
Caron Butler makes 19-foot jumper
5 - 8
8:56
Kevin Garnett misses 5-foot jumper
5 - 8
8:56
Kendrick Perkins offensive rebound
5 - 8
8:55
Brendan Haywood blocks Kendrick Perkins's 6-foot jumper
5 - 8
8:55
Boston offensive rebound
5 - 8
8:52
Kendrick Perkins offensive foul (DeShawn Stevenson draws the foul)
5 - 8
8:52
Kendrick Perkins turnover
5 - 8
8:36
Antonio Daniels misses 6-foot jumper
5 - 8
8:34
Kevin Garnett defensive rebound
5 - 8
8:29
Paul Pierce makes 24-foot three point jumper (Rajon Rondo assists)
8 - 8
8:11
DeShawn Stevenson misses 24-foot three point jumper
8 - 8
8:10
Kevin Garnett defensive rebound
8 - 8
7:50
Kevin Garnett makes 21-foot jumper (Rajon Rondo assists)
10 - 8
7:33
Caron Butler misses 25-foot three point jumper
10 - 8
7:31
Rajon Rondo defensive rebound
10 - 8
7:20
Ray Allen lost ball (Caron Butler steals)
10 - 8
7:13
Caron Butler bad pass (Rajon Rondo steals)
10 - 8
7:07
Paul Pierce makes 26-foot three point jumper (Rajon Rondo assists)
13 - 8
6:48
Paul Pierce shooting foul (Caron Butler draws the foul)
13 - 8
6:48
Caron Butler makes free throw 1 of 2
13 - 9
6:48
Caron Butler misses free throw 2 of 2
13 - 9
6:47
Kendrick Perkins defensive rebound
13 - 9
6:33
Paul Pierce makes driving dunk
15 - 9
6:22
Brendan Haywood makes dunk (Caron Butler assists)
15 - 11
6:07
Paul Pierce makes 25-foot three point jumper (Kevin Garnett assists)
18 - 11
5:50
Caron Butler makes 19-foot jumper (DeShawn Stevenson assists)
18 - 13
5:35
Paul Pierce bad pass
18 - 13
5:35
Washington full timeout
18 - 13
5:20
DeShawn Stevenson misses 4-foot jumper
18 - 13
5:20
Rajon Rondo defensive rebound
18 - 13
5:13
Ray Allen misses 25-foot three point jumper
18 - 13
5:13
Boston defensive rebound
18 - 13
5:13
Eddie House enters the game for Rajon Rondo
18 - 13
4:58
Caron Butler lost ball (Paul Pierce steals)
18 - 13
4:50
Kevin Garnett misses 20-foot jumper
18 - 13
4:48
Brendan Haywood defensive rebound
18 - 13
4:37
Brendan Haywood makes 4-foot two point shot (Antonio Daniels assists)
18 - 15
4:13
Eddie House misses 25-foot three point jumper
18 - 15
4:11
Brendan Haywood defensive rebound
18 - 15
4:00
Antawn Jamison makes 28-foot three point jumper (Caron Butler assists)
18 - 18
3:43
Brendan Haywood shooting foul (Kevin Garnett draws the foul)
18 - 18
3:43
Gilbert Arenas enters the game for Antonio Daniels
18 - 18
3:43
Darius Songaila enters the game for Brendan Haywood
18 - 18
3:43
Kevin Garnett misses free throw 1 of 2
18 - 18
3:43
Boston offensive rebound
18 - 18
3:43
Kevin Garnett misses free throw 2 of 2
18 - 18
3:42
Antawn Jamison defensive rebound
18 - 18
3:33
Ray Allen shooting foul (Antawn Jamison draws the foul)
18 - 18
3:33
Antawn Jamison makes free throw 1 of 2
18 - 19
3:33
Antawn Jamison misses free throw 2 of 2
18 - 19
3:32
Antawn Jamison offensive rebound
18 - 19
3:24
Gilbert Arenas makes driving layup
18 - 21
3:03
Paul Pierce misses 25-foot three point jumper
18 - 21
3:02
Ray Allen offensive rebound
18 - 21
2:47
Kendrick Perkins makes 4-foot hook shot
20 - 21
2:41
Caron Butler bad pass
20 - 21
2:41
Boston full timeout
20 - 21
2:41
James Posey enters the game for Kevin Garnett
20 - 21
2:21
Paul Pierce lost ball (Darius Songaila steals)
20 - 21
2:09
Darius Songaila misses layup
20 - 21
2:08
Caron Butler offensive rebound
20 - 21
2:05
Caron Butler makes tip shot
20 - 23
1:53
James Posey lost ball (Gilbert Arenas steals)
20 - 23
1:47
Gilbert Arenas makes driving layup
20 - 25
1:28
Kendrick Perkins makes 4-foot hook shot (Ray Allen assists)
22 - 25
1:14
Darius Songaila makes layup (Caron Butler assists)
22 - 27
0:57
Ray Allen makes driving layup
24 - 27
0:49
Kendrick Perkins shooting foul (Antawn Jamison draws the foul)
24 - 27
0:49
Tony Allen enters the game for Ray Allen
24 - 27
0:49
Leon Powe enters the game for Kendrick Perkins
24 - 27
0:49
Antawn Jamison misses free throw 1 of 2
24 - 27
0:49
Washington offensive rebound
24 - 27
0:49
Andray Blatche enters the game for Caron Butler
24 - 27
0:49
Antawn Jamison makes free throw 2 of 2
24 - 28
0:34
Antawn Jamison shooting foul (Leon Powe draws the foul)
24 - 28
0:34
Leon Powe misses free throw 1 of 2
24 - 28
0:34
Boston offensive rebound
24 - 28
0:34
Roger Mason enters the game for DeShawn Stevenson
24 - 28
0:34
Leon Powe makes free throw 2 of 2
25 - 28
0:28
Gilbert Arenas misses layup
25 - 28
0:26
Darius Songaila offensive rebound
25 - 28
0:25
Darius Songaila makes 1-foot two point shot
25 - 30
0:00
James Posey misses 26-foot three point jumper
25 - 30
0:00
Darius Songaila defensive rebound
25 - 30
0:00
End of the 1st Quarter
25 - 30

time
TEAM
PLAY
SCORE
12:00
Start of the 2nd Quarter
25 - 30
11:37
Leon Powe misses 4-foot jumper
25 - 30
11:37
Caron Butler defensive rebound
25 - 30
11:22
Darius Songaila makes 3-foot two point shot
25 - 32
10:55
Leon Powe makes layup (Tony Allen assists)
27 - 32
10:45
Leon Powe personal foul (Roger Mason draws the foul)
27 - 32
10:33
Caron Butler offensive foul (Leon Powe draws the foul)
27 - 32
10:33
Caron Butler turnover
27 - 32
10:08
Leon Powe misses 4-foot jumper
27 - 32
10:07
Caron Butler defensive rebound
27 - 32
10:00
Gilbert Arenas misses 26-foot three point jumper
27 - 32
10:00
Tony Allen defensive rebound
27 - 32
9:53
Tony Allen lost ball (Gilbert Arenas steals)
27 - 32
9:48
Caron Butler makes 2-foot two point shot (Gilbert Arenas assists)
27 - 34
9:30
James Posey lost ball (Gilbert Arenas steals)
27 - 34
9:26
Andray Blatche makes layup (Gilbert Arenas assists)
27 - 36
9:26
Eddie House shooting foul (Andray Blatche draws the foul)
27 - 36
9:26
Ray Allen enters the game for Tony Allen
27 - 36
9:26
Andray Blatche makes free throw 1 of 1
27 - 37
9:11
Eddie House misses 28-foot three point jumper
27 - 37
9:08
Darius Songaila defensive rebound
27 - 37
9:03
Darius Songaila bad pass (James Posey steals)
27 - 37
8:47
James Posey misses 24-foot three point jumper
27 - 37
8:45
Caron Butler defensive rebound
27 - 37
8:29
Andray Blatche misses 17-foot jumper
27 - 37
8:27
James Posey defensive rebound
27 - 37
8:18
Roger Mason personal foul (Ray Allen draws the foul)
27 - 37
8:18
Official timeout
27 - 37
8:18
Antawn Jamison enters the game for Darius Songaila
27 - 37
8:18
Rajon Rondo enters the game for Eddie House
27 - 37
8:03
Ray Allen misses 28-foot three point jumper
27 - 37
8:03
Boston offensive rebound
27 - 37
8:03
shot clock violation
27 - 37
7:48
Antawn Jamison makes 25-foot three point jumper (Gilbert Arenas assists)
27 - 40
7:24
Rajon Rondo misses 19-foot jumper
27 - 40
7:22
Antawn Jamison defensive rebound
27 - 40
7:16
Andray Blatche makes layup (Caron Butler assists)
27 - 42
7:03
Ray Allen bad pass
27 - 42
7:03
Antonio Daniels enters the game for Gilbert Arenas
27 - 42
7:03
DeShawn Stevenson enters the game for Andray Blatche
27 - 42
7:03
Brendan Haywood enters the game for Roger Mason
27 - 42
6:56
Leon Powe shooting foul (Antonio Daniels draws the foul)
27 - 42
6:56
Kevin Garnett enters the game for Glen Davis
27 - 42
6:56
Paul Pierce enters the game for Leon Powe
27 - 42
6:56
Antonio Daniels makes free throw 1 of 2
27 - 43
6:56
Antonio Daniels makes free throw 2 of 2
27 - 44
6:39
Antonio Daniels personal foul (Paul Pierce draws the foul)
27 - 44
6:31
Kevin Garnett makes dunk (Paul Pierce assists)
29 - 44
6:09
Caron Butler bad pass (James Posey steals)
29 - 44
6:03
Kevin Garnett makes two point shot (Paul Pierce assists)
31 - 44
6:03
Brendan Haywood shooting foul (Kevin Garnett draws the foul)
31 - 44
6:03
Kevin Garnett makes free throw 1 of 1
32 - 44
5:43
Caron Butler misses 17-foot jumper
32 - 44
5:43
Rajon Rondo defensive rebound
32 - 44
5:41
Antonio Daniels personal foul (Paul Pierce draws the foul)
32 - 44
5:41
Washington full timeout
32 - 44
5:28
Paul Pierce makes 8-foot jumper
34 - 44
5:13
Rajon Rondo shooting foul (DeShawn Stevenson draws the foul)
34 - 44
5:13
DeShawn Stevenson misses free throw 1 of 2
34 - 44
5:13
Washington offensive rebound
34 - 44
5:13
DeShawn Stevenson misses free throw 2 of 2
34 - 44
5:11
James Posey defensive rebound
34 - 44
4:58
James Posey misses 23-foot three point jumper
34 - 44
4:56
Ray Allen offensive rebound
34 - 44
4:52
Rajon Rondo misses layup
34 - 44
4:50
James Posey offensive rebound
34 - 44
4:48
Antawn Jamison shooting foul (Kevin Garnett draws the foul)
34 - 44
4:48
Kevin Garnett makes free throw 1 of 2
35 - 44
4:48
Kevin Garnett makes free throw 2 of 2
36 - 44
4:26
Antawn Jamison makes 24-foot three point jumper (Antonio Daniels assists)
36 - 47
4:13
Rajon Rondo misses 7-foot jumper
36 - 47
4:11
Kevin Garnett offensive rebound
36 - 47
4:09
Kevin Garnett makes 2-foot two point shot
38 - 47
4:05
Caron Butler makes 5-foot jumper
38 - 49
4:05
Kevin Garnett illegal defense
38 - 49
4:05
Paul Pierce shooting foul (Caron Butler draws the foul)
38 - 49
4:05
Caron Butler makes free throw 1 of 1
38 - 50
3:48
Ray Allen makes driving layup
40 - 50
3:28
Paul Pierce blocks Caron Butler's 8-foot jumper
40 - 50
3:26
Kevin Garnett defensive rebound
40 - 50
3:24
Antawn Jamison shooting foul (Paul Pierce draws the foul)
40 - 50
3:24
Gilbert Arenas enters the game for Antonio Daniels
40 - 50
3:24
Paul Pierce makes free throw 1 of 2
41 - 50
3:24
Andray Blatche enters the game for Brendan Haywood
41 - 50
3:24
Darius Songaila enters the game for Antawn Jamison
41 - 50
3:24
Paul Pierce makes free throw 2 of 2
42 - 50
3:11
Gilbert Arenas misses 18-foot jumper
42 - 50
3:10
Ray Allen defensive rebound
42 - 50
3:00
Kevin Garnett bad pass
42 - 50
2:35
Darius Songaila misses layup
42 - 50
2:34
Kevin Garnett defensive rebound
42 - 50
2:28
James Posey makes 24-foot three point jumper (Rajon Rondo assists)
45 - 50
2:20
Washington 20 Sec. timeout
45 - 50
2:20
Boston full timeout
45 - 50
2:02
Andray Blatche misses layup
45 - 50
2:01
James Posey defensive rebound
45 - 50
1:54
James Posey makes 26-foot three point jumper (Rajon Rondo assists)
48 - 50
1:32
Gilbert Arenas misses 19-foot jumper
48 - 50
1:31
Andray Blatche offensive rebound
48 - 50
1:25
Gilbert Arenas misses 25-foot three point jumper
48 - 50
1:24
Rajon Rondo defensive rebound
48 - 50
1:20
Ray Allen makes 25-foot three point jumper (Rajon Rondo assists)
51 - 50
1:02
Kevin Garnett shooting foul (Andray Blatche draws the foul)
51 - 50
1:02
Andray Blatche makes free throw 1 of 2
51 - 51
1:02
Andray Blatche misses free throw 2 of 2
51 - 51
0:59
Andray Blatche offensive rebound
51 - 51
0:57
Caron Butler lost ball (Ray Allen steals)
51 - 51
0:47
Rajon Rondo bad pass (DeShawn Stevenson steals)
51 - 51
0:43
James Posey shooting foul (Andray Blatche draws the foul)
51 - 51
0:43
Andray Blatche misses free throw 1 of 2
51 - 51
0:43
Washington offensive rebound
51 - 51
0:43
Andray Blatche makes free throw 2 of 2
51 - 52
0:29
Ray Allen misses 3-foot jumper
51 - 52
0:28
Darius Songaila defensive rebound
51 - 52
0:16
DeShawn Stevenson makes 24-foot three point jumper (Caron Butler assists)
51 - 55
0:00
Ray Allen misses 23-foot three point jumper
51 - 55
0:00
Kevin Garnett offensive rebound
51 - 55
0:00
Kevin Garnett misses layup
51 - 55
0:00
Kevin Garnett offensive rebound
51 - 55
0:00
Kevin Garnett makes tip shot
53 - 55
0:00
End of the 2nd Quarter
53 - 55

time
TEAM
PLAY
SCORE
12:00
Start of the 3rd Quarter
53 - 55
11:45
Kevin Garnett misses 17-foot jumper
53 - 55
11:44
Antonio Daniels defensive rebound
53 - 55
11:25
Kendrick Perkins blocks Brendan Haywood's layup
53 - 55
11:22
Kendrick Perkins defensive rebound
53 - 55
11:17
Paul Pierce misses 27-foot three point jumper
53 - 55
11:15
Antawn Jamison defensive rebound
53 - 55
11:07
Caron Butler bad pass (Kevin Garnett steals)
53 - 55
11:03
Kevin Garnett makes 1-foot two point shot (Ray Allen assists)
55 - 55
10:36
Antawn Jamison misses 23-foot three point jumper
55 - 55
10:33
Brendan Haywood offensive rebound
55 - 55
10:32
Brendan Haywood makes tip shot
55 - 57
10:07
Ray Allen makes 26-foot three point jumper (Rajon Rondo assists)
58 - 57
9:48
DeShawn Stevenson misses 24-foot three point jumper
58 - 57
9:47
Kevin Garnett defensive rebound
58 - 57
9:36
Kendrick Perkins misses layup
58 - 57
9:34
Antawn Jamison defensive rebound
58 - 57
9:18
Brendan Haywood makes 12-foot jumper
58 - 59
8:53
Kevin Garnett misses 20-foot jumper
58 - 59
8:52
Antawn Jamison defensive rebound
58 - 59
8:45
Rajon Rondo personal foul (Brendan Haywood draws the foul)
58 - 59
8:36
Antawn Jamison makes 4-foot running jumper
58 - 61
8:21
Ray Allen misses 25-foot three point jumper
58 - 61
8:19
Antawn Jamison defensive rebound
58 - 61
8:02
Antonio Daniels makes 20-foot jumper (Caron Butler assists)
58 - 63
7:39
Kevin Garnett misses 19-foot jumper
58 - 63
7:39
Antawn Jamison defensive rebound
58 - 63
7:28
Antawn Jamison makes 19-foot two point shot (DeShawn Stevenson assists)
58 - 65
7:28
Boston full timeout
58 - 65
7:11
Kevin Garnett bad pass
58 - 65
6:54
Antawn Jamison makes driving dunk
58 - 67
6:33
Kendrick Perkins turnover
58 - 67
6:28
Antawn Jamison misses 20-foot jumper
58 - 67
6:26
Paul Pierce defensive rebound
58 - 67
6:22
Kevin Garnett makes dunk (Paul Pierce assists)
60 - 67
6:07
Antawn Jamison misses 25-foot three point jumper
60 - 67
6:05
Paul Pierce defensive rebound
60 - 67
5:58
Rajon Rondo makes layup (Paul Pierce assists)
62 - 67
5:43
Brendan Haywood makes driving layup
62 - 69
5:22
Paul Pierce bad pass (Antonio Daniels steals)
62 - 69
5:16
DeShawn Stevenson makes three point jumper (Antonio Daniels assists)
62 - 72
4:46
Ray Allen misses 17-foot jumper
62 - 72
4:46
Kevin Garnett offensive rebound
62 - 72
4:46
DeShawn Stevenson shooting foul (Kevin Garnett draws the foul)
62 - 72
4:46
Gilbert Arenas enters the game for Caron Butler
62 - 72
4:46
Kevin Garnett misses free throw 1 of 2
62 - 72
4:46
Boston offensive rebound
62 - 72
4:46
Kevin Garnett makes free throw 2 of 2
63 - 72
4:31
Gilbert Arenas makes 4-foot running jumper
63 - 74
4:05
Rajon Rondo makes 19-foot jumper (Kevin Garnett assists)
65 - 74
3:48
Gilbert Arenas misses 21-foot jumper
65 - 74
3:47
Kevin Garnett defensive rebound
65 - 74
3:44
Gilbert Arenas shooting foul (Rajon Rondo draws the foul)
65 - 74
3:44
James Posey enters the game for Kendrick Perkins
65 - 74
3:44
Rajon Rondo misses free throw 1 of 2
65 - 74
3:44
Boston offensive rebound
65 - 74
3:44
Rajon Rondo misses free throw 2 of 2
65 - 74
3:43
Antawn Jamison defensive rebound
65 - 74
3:31
Antonio Daniels makes two point shot
65 - 76
3:19
James Posey misses layup
65 - 76
3:18
Antonio Daniels defensive rebound
65 - 76
3:13
Antawn Jamison misses layup
65 - 76
3:12
Brendan Haywood offensive rebound
65 - 76
3:10
Brendan Haywood makes 3-foot two point shot
65 - 78
2:50
Paul Pierce makes 2-foot two point shot
67 - 78
2:31
Brendan Haywood misses 4-foot jumper
67 - 78
2:31
Washington offensive rebound
67 - 78
2:31
James Posey loose ball foul (Antawn Jamison draws the foul)
67 - 78
2:31
Washington full timeout
67 - 78
2:31
Darius Songaila enters the game for Brendan Haywood
67 - 78
2:31
P.J. Brown enters the game for Kevin Garnett
67 - 78
2:31
Eddie House enters the game for Rajon Rondo
67 - 78
2:20
Ray Allen shooting foul (Gilbert Arenas draws the foul)
67 - 78
2:20
Gilbert Arenas makes free throw 1 of 2
67 - 79
2:20
Gilbert Arenas makes free throw 2 of 2
67 - 80
2:09
Paul Pierce offensive foul (DeShawn Stevenson draws the foul)
67 - 80
2:09
Paul Pierce turnover
67 - 80
1:53
Antonio Daniels makes 8-foot running jumper (Antawn Jamison assists)
67 - 82
1:32
Eddie House misses 24-foot three point jumper
67 - 82
1:31
P.J. Brown offensive rebound
67 - 82
1:31
Darius Songaila shooting foul (P.J. Brown draws the foul)
67 - 82
1:31
Tony Allen enters the game for Paul Pierce
67 - 82
1:31
P.J. Brown makes free throw 1 of 2
68 - 82
1:31
P.J. Brown makes free throw 2 of 2
69 - 82
1:22
Gilbert Arenas offensive foul (James Posey draws the foul)
69 - 82
1:22
Gilbert Arenas turnover
69 - 82
1:06
Tony Allen misses 5-foot jumper
69 - 82
1:05
Gilbert Arenas defensive rebound
69 - 82
0:53
Antawn Jamison misses jumper
69 - 82
0:52
Eddie House defensive rebound
69 - 82
0:43
James Posey misses 23-foot three point jumper
69 - 82
0:42
Antonio Daniels defensive rebound
69 - 82
0:34
DeShawn Stevenson misses 25-foot three point jumper
69 - 82
0:33
Eddie House defensive rebound
69 - 82
0:28
Antonio Daniels shooting foul (Ray Allen draws the foul)
69 - 82
0:28
Ray Allen makes free throw 1 of 2
70 - 82
0:28
Ray Allen makes free throw 2 of 2
71 - 82
0:02
DeShawn Stevenson misses 29-foot three point jumper
71 - 82
0:01
Tony Allen defensive rebound
71 - 82
0:00
End of the 3rd Quarter
71 - 82

time
TEAM
PLAY
SCORE
12:00
Start of the 4th Quarter
71 - 82
11:37
James Posey blocks Darius Songaila's 6-foot jumper
71 - 82
11:36
Tony Allen defensive rebound
71 - 82
11:14
Ray Allen misses jumper
71 - 82
11:11
Andray Blatche shooting foul (Ray Allen draws the foul)
71 - 82
11:11
Ray Allen misses free throw 1 of 2
71 - 82
11:11
Ray Allen offensive rebound
71 - 82
11:11
Boston offensive rebound
71 - 82
11:11
Ray Allen makes free throw 2 of 2
72 - 82
11:00
Gilbert Arenas misses 21-foot jumper
72 - 82
10:57
Washington defensive rebound
72 - 82
10:48
Ray Allen misses 26-foot three point jumper
72 - 82
10:45
P.J. Brown offensive rebound
72 - 82
10:30
Eddie House makes 25-foot three point jumper (Ray Allen assists)
75 - 82
10:15
Gilbert Arenas makes 25-foot three point jumper (Roger Mason assists)
75 - 85
9:57
James Posey makes two point shot
77 - 85
9:42
Roger Mason misses 19-foot jumper
77 - 85
9:41
Caron Butler offensive rebound
77 - 85
9:37
Andray Blatche makes layup (Caron Butler assists)
77 - 87
9:37
Andray Blatche misses free throw 1 of 1
77 - 87
9:37
P.J. Brown shooting foul (Andray Blatche draws the foul)
77 - 87
9:37
Tony Allen defensive rebound
77 - 87
9:22
Ray Allen bad pass (Gilbert Arenas steals)
77 - 87
9:10
Darius Songaila makes layup (Andray Blatche assists)
77 - 89
8:51
James Posey misses 25-foot three point jumper
77 - 89
8:49
P.J. Brown offensive rebound
77 - 89
8:45
Darius Songaila shooting foul (Tony Allen draws the foul)
77 - 89
8:45
Official timeout
77 - 89
8:45
DeShawn Stevenson enters the game for Gilbert Arenas
77 - 89
8:45
Antawn Jamison enters the game for Andray Blatche
77 - 89
8:45
Paul Pierce enters the game for Ray Allen
77 - 89
8:45
Tony Allen makes free throw 1 of 2
78 - 89
8:45
Tony Allen makes free throw 2 of 2
79 - 89
8:26
P.J. Brown shooting foul (Antawn Jamison draws the foul)
79 - 89
8:26
Antawn Jamison makes free throw 1 of 2
79 - 90
8:26
Antawn Jamison makes free throw 2 of 2
79 - 91
8:12
Eddie House makes 27-foot three point jumper (Paul Pierce assists)
82 - 91
7:54
Antawn Jamison misses jumper
82 - 91
7:52
James Posey defensive rebound
82 - 91
7:41
Paul Pierce makes 24-foot three point jumper (James Posey assists)
85 - 91
7:15
Antawn Jamison misses 26-foot three point jumper
85 - 91
7:13
P.J. Brown defensive rebound
85 - 91
7:05
Caron Butler blocks Paul Pierce's 4-foot jumper
85 - 91
7:05
Darius Songaila defensive rebound
85 - 91
6:56
Darius Songaila makes 6-foot two point shot (DeShawn Stevenson assists)
85 - 93
6:33
Paul Pierce bad pass (Antawn Jamison steals)
85 - 93
6:24
Roger Mason makes 25-foot three point jumper (DeShawn Stevenson assists)
85 - 96
6:22
Boston full timeout
85 - 96
6:22
Kevin Garnett enters the game for Tony Allen
85 - 96
6:22
Brendan Haywood enters the game for Darius Songaila
85 - 96
6:22
Gilbert Arenas enters the game for Roger Mason
85 - 96
6:09
Eddie House makes 24-foot three point jumper (Kevin Garnett assists)
88 - 96
5:52
Gilbert Arenas misses 26-foot three point jumper
88 - 96
5:50
Kevin Garnett defensive rebound
88 - 96
5:33
Kevin Garnett makes 19-foot jumper (Paul Pierce assists)
90 - 96
5:15
Gilbert Arenas makes jumper (Antawn Jamison assists)
90 - 98
4:58
Kevin Garnett turnover
90 - 98
4:33
Gilbert Arenas misses 24-foot three point jumper
90 - 98
4:33
P.J. Brown defensive rebound
90 - 98
4:16
Paul Pierce misses 28-foot three point jumper
90 - 98
4:15
Brendan Haywood defensive rebound
90 - 98
3:56
DeShawn Stevenson offensive foul (P.J. Brown draws the foul)
90 - 98
3:56
DeShawn Stevenson turnover
90 - 98
3:51
Gilbert Arenas personal foul (Eddie House draws the foul)
90 - 98
3:51
Andray Blatche enters the game for Brendan Haywood
90 - 98
3:43
Paul Pierce makes layup
92 - 98
3:29
Brendan Haywood enters the game for Andray Blatche
92 - 98
3:26
DeShawn Stevenson makes 23-foot three point jumper (Caron Butler assists)
92 - 101
3:05
Paul Pierce misses 7-foot jumper
92 - 101
3:04
Caron Butler defensive rebound
92 - 101
2:48
Antawn Jamison misses 18-foot jumper
92 - 101
2:47
Eddie House defensive rebound
92 - 101
2:35
Antawn Jamison personal foul (Kevin Garnett draws the foul)
92 - 101
2:35
Washington full timeout
92 - 101
2:27
Paul Pierce makes 25-foot three point jumper (Kevin Garnett assists)
95 - 101
2:04
James Posey shooting foul (DeShawn Stevenson draws the foul)
95 - 101
2:04
DeShawn Stevenson makes free throw 1 of 2
95 - 102
2:04
Antonio Daniels enters the game for Gilbert Arenas
95 - 102
2:04
DeShawn Stevenson makes free throw 2 of 2
95 - 103
1:54
Paul Pierce bad pass (DeShawn Stevenson steals)
95 - 103
1:51
Eddie House shooting foul (Antawn Jamison draws the foul)
95 - 103
1:51
Antawn Jamison misses free throw 1 of 2
95 - 103
1:51
Washington offensive rebound
95 - 103
1:51
Antawn Jamison makes free throw 2 of 2
95 - 104
1:51
Boston full timeout
95 - 104
1:51
Ray Allen enters the game for P.J. Brown
95 - 104
1:46
Ray Allen misses layup
95 - 104
1:45
Antawn Jamison defensive rebound
95 - 104
1:29
DeShawn Stevenson makes 25-foot three point jumper (Antonio Daniels assists)
95 - 107
1:14
James Posey misses 25-foot three point jumper
95 - 107
1:13
Kevin Garnett offensive rebound
95 - 107
1:10
Kevin Garnett misses layup
95 - 107
1:10
Antawn Jamison defensive rebound
95 - 107
1:10
Kevin Garnett personal foul (Antawn Jamison draws the foul)
95 - 107
1:10
Brian Scalabrine enters the game for Paul Pierce
95 - 107
1:10
Leon Powe enters the game for Kevin Garnett
95 - 107
1:10
Tony Allen enters the game for Ray Allen
95 - 107
1:10
Antawn Jamison makes free throw 1 of 2
95 - 108
1:10
Antawn Jamison makes free throw 2 of 2
95 - 109
0:58
Brian Scalabrine misses 4-foot jumper
95 - 109
0:57
DeShawn Stevenson defensive rebound
95 - 109
0:35
Caron Butler misses 24-foot three point jumper
95 - 109
0:34
Eddie House defensive rebound
95 - 109
0:20
Brian Scalabrine lost ball (Caron Butler steals)
95 - 109
0:00
End of the 4th Quarter
95 - 109
0:00
End Game
95 - 109
Tom Haberstroh on why it makes so much sense for free agent Kevin Durant to join Stephen Curry, Draymond Green and the Golden State Warriors this summer.

In recent memory, top free agents taking meetings have seriously considered switching teams.

After initially saying he was going to retire, Cavs forward Richard Jefferson told TMZ this week that he is "going to play a couple of more years."
Regular Season Series
WSH wins series 3-1
2015-2016 Atlantic Standings
2015-2016 Southeast Standings