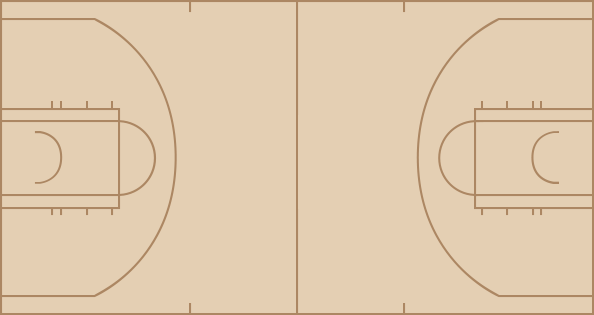 Lakers
time
TEAM
PLAY
SCORE
12:00
Start of the 1st Quarter
0 - 0
12:00
Jumpball: Andrew Bynum vs. Dwight Howard (Derek Fisher gains possession)
0 - 0
11:44
Andrew Bynum misses 9-foot hook shot
0 - 0
11:42
Hedo Turkoglu defensive rebound
0 - 0
11:36
Jameer Nelson misses 25-foot three point jumper
0 - 0
11:33
Dwight Howard offensive rebound
0 - 0
11:32
Andrew Bynum personal foul (Dwight Howard draws the foul)
0 - 0
11:22
Dwight Howard misses 7-foot two point shot
0 - 0
11:19
Kobe Bryant defensive rebound
0 - 0
11:08
Kobe Bryant makes 21-foot jumper (Derek Fisher assists)
2 - 0
10:55
Andrew Bynum personal foul (Dwight Howard draws the foul)
2 - 0
10:55
Lamar Odom enters the game for Andrew Bynum
2 - 0
10:41
Jameer Nelson makes 24-foot three point jumper (Rashard Lewis assists)
2 - 3
10:32
Dwight Howard shooting foul (Pau Gasol draws the foul)
2 - 3
10:32
Pau Gasol makes free throw 1 of 2
3 - 3
10:32
Pau Gasol makes free throw 2 of 2
4 - 3
10:15
Rashard Lewis bad pass (Pau Gasol steals)
4 - 3
10:04
Kobe Bryant misses 20-foot jumper
4 - 3
10:03
Luke Walton offensive rebound
4 - 3
9:55
Kobe Bryant makes 14-foot two point shot
6 - 3
9:40
Dwight Howard traveling
6 - 3
9:30
Luke Walton bad pass (Dwight Howard steals)
6 - 3
9:19
Hedo Turkoglu makes 23-foot three point jumper (Jameer Nelson assists)
6 - 6
9:11
Luke Walton makes driving layup (Derek Fisher assists)
8 - 6
8:49
Luke Walton blocks Keith Bogans's 24-foot three point jumper
8 - 6
8:49
Orlando offensive rebound
8 - 6
8:45
Jameer Nelson misses 10-foot running jumper
8 - 6
8:45
Derek Fisher defensive rebound
8 - 6
8:29
Luke Walton misses 18-foot jumper
8 - 6
8:27
Luke Walton offensive rebound
8 - 6
8:22
Kobe Bryant misses two point shot
8 - 6
8:19
Kobe Bryant offensive rebound
8 - 6
8:17
Rashard Lewis shooting foul (Kobe Bryant draws the foul)
8 - 6
8:17
Kobe Bryant makes free throw 1 of 2
9 - 6
8:17
Kobe Bryant makes free throw 2 of 2
10 - 6
8:14
Orlando full timeout
10 - 6
8:04
Luke Walton shooting foul (Hedo Turkoglu draws the foul)
10 - 6
8:04
Hedo Turkoglu misses free throw 1 of 2
10 - 6
8:04
Orlando offensive rebound
10 - 6
8:04
Hedo Turkoglu makes free throw 2 of 2
10 - 7
7:39
Kobe Bryant misses 20-foot two point shot
10 - 7
7:39
Los Angeles offensive rebound
10 - 7
7:39
shot clock violation
10 - 7
7:22
Dwight Howard makes hook shot (Hedo Turkoglu assists)
10 - 9
7:07
Pau Gasol misses 9-foot hook shot
10 - 9
7:05
Hedo Turkoglu defensive rebound
10 - 9
6:58
Rashard Lewis makes 25-foot three point jumper (Hedo Turkoglu assists)
10 - 12
6:37
Lamar Odom misses 12-foot jumper
10 - 12
6:37
Los Angeles defensive rebound
10 - 12
6:18
Dwight Howard misses 9-foot hook shot
10 - 12
6:16
Lamar Odom defensive rebound
10 - 12
6:11
Keith Bogans personal foul (Kobe Bryant draws the foul)
10 - 12
5:58
Dwight Howard shooting foul (Derek Fisher draws the foul)
10 - 12
5:58
Derek Fisher makes free throw 1 of 2
11 - 12
5:58
Marcin Gortat enters the game for Dwight Howard
11 - 12
5:58
Derek Fisher makes free throw 2 of 2
12 - 12
5:43
Rashard Lewis misses 25-foot three point jumper
12 - 12
5:41
Keith Bogans offensive rebound
12 - 12
5:41
Luke Walton shooting foul (Keith Bogans draws the foul)
12 - 12
5:41
Luke Walton technical foul (1st technical foul)
12 - 12
5:41
Jameer Nelson misses technical free throw
12 - 12
5:41
Orlando offensive rebound
12 - 12
5:41
Keith Bogans makes free throw 1 of 2
12 - 13
5:41
Mickael Pietrus enters the game for Hedo Turkoglu
12 - 13
5:41
Trevor Ariza enters the game for Luke Walton
12 - 13
5:41
Keith Bogans misses free throw 2 of 2
12 - 13
5:39
Lamar Odom defensive rebound
12 - 13
5:24
Marcin Gortat blocks Kobe Bryant's driving layup
12 - 13
5:22
Pau Gasol offensive rebound
12 - 13
5:22
Mickael Pietrus shooting foul (Pau Gasol draws the foul)
12 - 13
5:22
Pau Gasol misses free throw 1 of 2
12 - 13
5:22
Los Angeles offensive rebound
12 - 13
5:22
Pau Gasol makes free throw 2 of 2
13 - 13
5:07
Rashard Lewis misses 18-foot jumper
13 - 13
5:07
Trevor Ariza defensive rebound
13 - 13
4:58
Lamar Odom makes driving layup
15 - 13
4:43
Jameer Nelson offensive foul (Derek Fisher draws the foul)
15 - 13
4:43
Jameer Nelson turnover
15 - 13
4:31
Lamar Odom misses 8-foot running jumper
15 - 13
4:30
Jameer Nelson defensive rebound
15 - 13
4:26
Derek Fisher shooting foul (Jameer Nelson draws the foul)
15 - 13
4:26
Jameer Nelson misses free throw 1 of 2
15 - 13
4:26
Orlando offensive rebound
15 - 13
4:26
Jameer Nelson makes free throw 2 of 2
15 - 14
4:07
Kobe Bryant misses 9-foot jumper
15 - 14
4:05
Lamar Odom offensive rebound
15 - 14
4:00
Pau Gasol misses 11-foot hook shot
15 - 14
3:58
Trevor Ariza offensive rebound
17 - 14
3:58
Trevor Ariza makes two point shot
17 - 14
3:45
Jameer Nelson makes 9-foot jumper
17 - 16
3:31
Kobe Bryant makes 12-foot running jumper
19 - 16
3:31
Keith Bogans shooting foul (Kobe Bryant draws the foul)
19 - 16
3:31
Kobe Bryant makes free throw 1 of 1
20 - 16
3:15
Mickael Pietrus misses 18-foot jumper
20 - 16
3:14
Lamar Odom defensive rebound
20 - 16
3:06
Marcin Gortat blocks Pau Gasol's layup
20 - 16
3:04
Jameer Nelson defensive rebound
20 - 16
2:58
Mickael Pietrus misses 25-foot three point jumper
20 - 16
2:57
Kobe Bryant defensive rebound
20 - 16
2:50
Derek Fisher misses 25-foot three point jumper
20 - 16
2:49
Marcin Gortat defensive rebound
20 - 16
2:39
Rashard Lewis makes 14-foot jumper (Mickael Pietrus assists)
20 - 18
2:31
Los Angeles full timeout
20 - 18
2:31
Anthony Johnson enters the game for Keith Bogans
20 - 18
2:31
Hedo Turkoglu enters the game for Jameer Nelson
20 - 18
2:25
Pau Gasol bad pass (Hedo Turkoglu steals)
20 - 18
2:08
Mickael Pietrus misses driving layup
20 - 18
2:05
Lamar Odom defensive rebound
20 - 18
1:54
Kobe Bryant misses 9-foot jumper
20 - 18
1:54
Marcin Gortat defensive rebound
20 - 18
1:45
Marcin Gortat misses 12-foot jumper
20 - 18
1:44
Trevor Ariza defensive rebound
20 - 18
1:36
Mickael Pietrus personal foul (Kobe Bryant draws the foul)
20 - 18
1:36
Kobe Bryant makes free throw 1 of 2
21 - 18
1:36
Sasha Vujacic enters the game for Derek Fisher
21 - 18
1:36
Courtney Lee enters the game for Mickael Pietrus
21 - 18
1:36
Kobe Bryant makes free throw 2 of 2
22 - 18
1:21
Anthony Johnson makes 24-foot three point jumper (Hedo Turkoglu assists)
22 - 21
0:55
Marcin Gortat blocks Sasha Vujacic's driving layup
22 - 21
0:55
Los Angeles offensive rebound
22 - 21
0:52
shot clock violation
22 - 21
0:39
Rashard Lewis misses 26-foot three point jumper
22 - 21
0:38
Kobe Bryant defensive rebound
22 - 21
0:31
Kobe Bryant makes driving layup
24 - 21
0:21
Marcin Gortat makes slam dunk (Anthony Johnson assists)
24 - 23
0:04
Sasha Vujacic misses 23-foot three point jumper
24 - 23
0:02
Kobe Bryant offensive rebound
24 - 23
0:00
Kobe Bryant misses 18-foot jumper
24 - 23
0:00
Los Angeles offensive rebound
24 - 23
0:00
End of the 1st Quarter
24 - 23

time
TEAM
PLAY
SCORE
12:00
Start of the 2nd Quarter
24 - 23
11:47
Sasha Vujacic shooting foul (Courtney Lee draws the foul)
24 - 23
11:47
Courtney Lee makes free throw 1 of 2
24 - 24
11:47
Courtney Lee misses free throw 2 of 2
24 - 24
11:45
Pau Gasol defensive rebound
24 - 24
11:30
Derek Fisher makes driving layup
26 - 24
11:12
Anthony Johnson bad pass (Vladimir Radmanovic steals)
26 - 24
11:04
Derek Fisher makes 16-foot jumper
28 - 24
10:53
Brian Cook misses 27-foot three point jumper
28 - 24
10:52
Sasha Vujacic defensive rebound
28 - 24
10:41
Brian Cook personal foul (Derek Fisher draws the foul)
28 - 24
10:33
Sasha Vujacic misses 21-foot jumper
28 - 24
10:32
Dwight Howard defensive rebound
28 - 24
10:18
Brian Cook misses layup
28 - 24
10:18
Orlando defensive rebound
28 - 24
10:07
Vladimir Radmanovic makes layup (Pau Gasol assists)
30 - 24
9:56
Trevor Ariza personal foul (Hedo Turkoglu draws the foul)
30 - 24
9:55
Hedo Turkoglu bad pass (Vladimir Radmanovic steals)
30 - 24
9:52
Vladimir Radmanovic makes slam dunk
32 - 24
9:52
Orlando full timeout
32 - 24
9:41
Pau Gasol personal foul (Dwight Howard draws the foul)
32 - 24
9:30
Dwight Howard offensive foul (Pau Gasol draws the foul)
32 - 24
9:30
Dwight Howard turnover
32 - 24
9:30
Dwight Howard technical foul (1st technical foul)
32 - 24
9:30
Sasha Vujacic makes technical free throw
33 - 24
9:30
Tony Battie enters the game for Dwight Howard
33 - 24
9:30
Andrew Bynum enters the game for Pau Gasol
33 - 24
9:21
Trevor Ariza misses driving layup
33 - 24
9:18
Tony Battie defensive rebound
33 - 24
9:12
Trevor Ariza personal foul (Hedo Turkoglu draws the foul)
33 - 24
9:00
Courtney Lee makes driving layup (Anthony Johnson assists)
33 - 26
8:40
Andrew Bynum misses layup
33 - 26
8:37
Brian Cook defensive rebound
33 - 26
8:23
Courtney Lee turnover
33 - 26
8:00
Sasha Vujacic misses 18-foot jumper
33 - 26
8:00
Los Angeles offensive rebound
33 - 26
7:58
Kobe Bryant enters the game for Sasha Vujacic
33 - 26
7:52
Trevor Ariza misses 25-foot three point jumper
33 - 26
7:50
Courtney Lee defensive rebound
33 - 26
7:50
Kobe Bryant personal foul (Courtney Lee draws the foul)
33 - 26
7:50
Courtney Lee makes free throw 1 of 2
33 - 27
7:50
Courtney Lee misses free throw 2 of 2
33 - 27
7:48
Trevor Ariza defensive rebound
33 - 27
7:35
Kobe Bryant makes driving layup
35 - 27
7:18
Hedo Turkoglu makes 20-foot jumper
35 - 29
7:05
Brian Cook personal foul (Kobe Bryant draws the foul)
35 - 29
7:05
Jameer Nelson enters the game for Anthony Johnson
35 - 29
7:05
Rashard Lewis enters the game for Brian Cook
35 - 29
7:05
Lamar Odom enters the game for Vladimir Radmanovic
35 - 29
7:01
Kobe Bryant makes 18-foot two point shot (Trevor Ariza assists)
37 - 29
6:50
Courtney Lee turnover
37 - 29
6:31
Keith Bogans enters the game for Courtney Lee
37 - 29
6:26
Kobe Bryant makes 16-foot jumper
39 - 29
6:13
Hedo Turkoglu makes 26-foot three point jumper (Jameer Nelson assists)
39 - 32
5:58
Andrew Bynum makes 11-foot hook shot
41 - 32
5:58
Tony Battie shooting foul (Andrew Bynum draws the foul)
41 - 32
5:58
Official timeout
41 - 32
5:58
Luke Walton enters the game for Trevor Ariza
41 - 32
5:58
Andrew Bynum makes free throw 1 of 1
42 - 32
5:50
Jameer Nelson makes driving layup
42 - 34
5:50
Luke Walton shooting foul (Jameer Nelson draws the foul)
42 - 34
5:50
Trevor Ariza enters the game for Luke Walton
42 - 34
5:50
Jameer Nelson misses free throw 1 of 1
42 - 34
5:48
Trevor Ariza defensive rebound
42 - 34
5:35
Andrew Bynum traveling
42 - 34
5:35
Andrew Bynum technical foul (1st technical foul)
42 - 34
5:35
Rashard Lewis makes technical free throw
42 - 35
5:11
Lamar Odom shooting foul (Tony Battie draws the foul)
42 - 35
5:11
Tony Battie makes free throw 1 of 2
42 - 36
5:11
Pau Gasol enters the game for Andrew Bynum
42 - 36
5:11
Tony Battie misses free throw 2 of 2
42 - 36
5:11
Pau Gasol defensive rebound
42 - 36
4:56
Kobe Bryant misses 15-foot jumper
42 - 36
4:54
Tony Battie defensive rebound
42 - 36
4:39
Keith Bogans makes two point shot (Jameer Nelson assists)
42 - 38
4:26
Rashard Lewis personal foul (Lamar Odom draws the foul)
42 - 38
4:16
Derek Fisher makes 25-foot three point jumper (Kobe Bryant assists)
45 - 38
4:05
Jameer Nelson misses driving layup
45 - 38
4:05
Pau Gasol defensive rebound
45 - 38
3:58
Derek Fisher makes 20-foot jumper
47 - 38
3:47
Trevor Ariza personal foul (Hedo Turkoglu draws the foul)
47 - 38
3:47
Hedo Turkoglu misses free throw 1 of 2
47 - 38
3:47
Orlando offensive rebound
47 - 38
3:47
Vladimir Radmanovic enters the game for Trevor Ariza
47 - 38
3:47
Hedo Turkoglu makes free throw 2 of 2
47 - 39
3:35
Kobe Bryant makes layup (Lamar Odom assists)
49 - 39
3:18
Jameer Nelson misses 15-foot jumper
49 - 39
3:17
Tony Battie offensive rebound
49 - 41
3:17
Tony Battie makes tip shot
49 - 41
3:01
Derek Fisher misses 26-foot three point jumper
49 - 41
3:00
Rashard Lewis defensive rebound
49 - 41
2:48
Keith Bogans misses 24-foot three point jumper
49 - 41
2:47
Kobe Bryant defensive rebound
49 - 41
2:40
Kobe Bryant makes 20-foot jumper
51 - 41
2:32
Orlando 20 Sec. timeout
51 - 41
2:32
Los Angeles full timeout
51 - 41
2:21
Tony Battie misses 6-foot hook shot
51 - 41
2:19
Rashard Lewis offensive rebound
51 - 41
2:15
Rashard Lewis makes 25-foot three point jumper
51 - 44
1:57
Kobe Bryant makes 15-foot jumper
53 - 44
1:46
Jumpball: Lamar Odom vs. Hedo Turkoglu (Kobe Bryant gains possession)
53 - 44
1:46
Hedo Turkoglu lost ball (Lamar Odom steals)
53 - 44
1:32
Kobe Bryant misses 16-foot jumper
53 - 44
1:31
Hedo Turkoglu defensive rebound
53 - 44
1:22
Kobe Bryant personal foul (Rashard Lewis draws the foul)
53 - 44
1:22
Rashard Lewis makes free throw 1 of 2
53 - 45
1:22
Rashard Lewis makes free throw 2 of 2
53 - 46
1:08
Pau Gasol makes 19-foot jumper (Lamar Odom assists)
55 - 46
0:53
Rashard Lewis makes layup (Hedo Turkoglu assists)
55 - 48
0:53
Lamar Odom shooting foul (Rashard Lewis draws the foul)
55 - 48
0:53
Rashard Lewis makes free throw 1 of 1
55 - 49
0:42
Derek Fisher makes driving layup
57 - 49
0:42
Jameer Nelson shooting foul (Derek Fisher draws the foul)
57 - 49
0:42
Marcin Gortat enters the game for Rashard Lewis
57 - 49
0:42
Derek Fisher makes free throw 1 of 1
58 - 49
0:23
Hedo Turkoglu misses 26-foot three point jumper
58 - 49
0:21
Derek Fisher defensive rebound
58 - 49
0:11
Los Angeles 20 Sec. timeout
58 - 49
0:11
Sasha Vujacic enters the game for Lamar Odom
58 - 49
0:11
Mickael Pietrus enters the game for Tony Battie
58 - 49
0:02
Vladimir Radmanovic misses 26-foot three point jumper
58 - 49
0:01
Los Angeles defensive rebound
58 - 49
0:00
End of the 2nd Quarter
58 - 49

time
TEAM
PLAY
SCORE
12:00
Start of the 3rd Quarter
58 - 49
11:45
Hedo Turkoglu misses 21-foot jumper
58 - 49
11:45
Derek Fisher defensive rebound
58 - 49
11:34
Kobe Bryant misses 17-foot jumper
58 - 49
11:33
Dwight Howard defensive rebound
58 - 49
11:23
Rashard Lewis makes 25-foot three point jumper (Hedo Turkoglu assists)
58 - 52
11:08
Luke Walton bad pass (Rashard Lewis steals)
58 - 52
10:53
Rashard Lewis bad pass
58 - 52
10:48
Andrew Bynum lost ball (Hedo Turkoglu steals)
58 - 52
10:41
Keith Bogans misses 23-foot three point jumper
58 - 52
10:38
Keith Bogans offensive rebound
58 - 52
10:33
Jameer Nelson makes 25-foot three point jumper (Rashard Lewis assists)
58 - 55
10:17
Pau Gasol makes layup (Kobe Bryant assists)
60 - 55
10:06
Jameer Nelson makes 19-foot jumper
60 - 57
9:57
Rashard Lewis personal foul (Pau Gasol draws the foul)
60 - 57
9:44
Derek Fisher misses 28-foot three point jumper
60 - 57
9:41
Andrew Bynum offensive rebound
60 - 57
9:41
Keith Bogans personal foul (Kobe Bryant draws the foul)
60 - 57
9:32
Kobe Bryant turnover
60 - 57
9:14
Luke Walton personal foul (Hedo Turkoglu draws the foul)
60 - 57
9:14
Trevor Ariza enters the game for Luke Walton
60 - 57
9:07
Rashard Lewis misses 25-foot three point jumper
60 - 57
9:06
Kobe Bryant defensive rebound
60 - 57
8:52
Keith Bogans personal foul (Kobe Bryant draws the foul)
60 - 57
8:52
Mickael Pietrus enters the game for Keith Bogans
60 - 57
8:41
Andrew Bynum misses hook shot
60 - 57
8:38
Hedo Turkoglu defensive rebound
60 - 57
8:30
Mickael Pietrus misses 24-foot three point jumper
60 - 57
8:30
Dwight Howard offensive rebound
60 - 57
8:30
Andrew Bynum personal foul (Dwight Howard draws the foul)
60 - 57
8:26
Derek Fisher shooting foul (Dwight Howard draws the foul)
60 - 57
8:26
Dwight Howard makes free throw 1 of 2
60 - 58
8:26
Dwight Howard misses free throw 2 of 2
60 - 58
8:25
Pau Gasol defensive rebound
60 - 58
8:11
Derek Fisher makes 9-foot running jumper
62 - 58
8:11
Jameer Nelson shooting foul (Derek Fisher draws the foul)
62 - 58
8:11
Derek Fisher makes free throw 1 of 1
63 - 58
7:54
Mickael Pietrus misses 25-foot three point jumper
63 - 58
7:52
Jameer Nelson offensive rebound
63 - 58
7:45
Mickael Pietrus makes two point shot (Rashard Lewis assists)
63 - 60
7:28
Trevor Ariza makes 24-foot three point jumper (Derek Fisher assists)
66 - 60
7:18
Rashard Lewis misses 24-foot three point jumper
66 - 60
7:16
Dwight Howard offensive rebound
66 - 60
7:16
Andrew Bynum shooting foul (Dwight Howard draws the foul)
66 - 60
7:16
Dwight Howard makes free throw 1 of 2
66 - 61
7:16
Lamar Odom enters the game for Andrew Bynum
66 - 61
7:16
Dwight Howard misses free throw 2 of 2
66 - 61
7:16
Lamar Odom defensive rebound
66 - 61
7:03
Mickael Pietrus personal foul (Kobe Bryant draws the foul)
66 - 61
7:03
Kobe Bryant makes free throw 1 of 2
67 - 61
7:03
Kobe Bryant makes free throw 2 of 2
68 - 61
6:50
Lamar Odom illegal defense foul (3rd personal foul)
68 - 61
6:50
Rashard Lewis makes technical free throw
68 - 62
6:33
Hedo Turkoglu misses 21-foot jumper
68 - 62
6:31
Derek Fisher defensive rebound
68 - 62
6:13
Derek Fisher misses 13-foot jumper
68 - 62
6:11
Dwight Howard defensive rebound
68 - 62
6:03
Jameer Nelson makes 8-foot jumper
68 - 64
6:01
Los Angeles full timeout
68 - 64
5:43
Kobe Bryant makes 8-foot two point shot
70 - 64
5:28
Jameer Nelson makes 25-foot three point jumper (Rashard Lewis assists)
70 - 67
5:13
Lamar Odom misses 12-foot two point shot
70 - 67
5:13
Los Angeles offensive rebound
70 - 67
5:07
Pau Gasol makes 17-foot jumper (Lamar Odom assists)
72 - 67
4:43
Dwight Howard makes 8-foot hook shot
72 - 69
4:26
Pau Gasol lost ball (Dwight Howard steals)
72 - 69
4:20
Jameer Nelson makes layup (Hedo Turkoglu assists)
72 - 71
4:07
Kobe Bryant makes 25-foot three point jumper
75 - 71
3:56
Mickael Pietrus makes 25-foot three point jumper (Jameer Nelson assists)
75 - 74
3:31
Kobe Bryant makes 27-foot three point jumper
78 - 74
3:13
Dwight Howard bad pass (Lamar Odom steals)
78 - 74
3:04
Pau Gasol technical foul (1st technical foul)
78 - 74
3:04
Rashard Lewis makes technical free throw
78 - 75
2:56
Kobe Bryant misses 17-foot jumper
78 - 75
2:55
Dwight Howard defensive rebound
78 - 75
2:46
Jameer Nelson makes 25-foot three point jumper
78 - 78
2:31
Jameer Nelson personal foul (Derek Fisher draws the foul)
78 - 78
2:31
Orlando full timeout
78 - 78
2:31
Anthony Johnson enters the game for Hedo Turkoglu
78 - 78
2:31
Tony Battie enters the game for Jameer Nelson
78 - 78
2:31
Derek Fisher makes free throw 1 of 2
79 - 78
2:31
Derek Fisher makes free throw 2 of 2
80 - 78
2:11
Anthony Johnson makes 25-foot three point jumper (Dwight Howard assists)
80 - 81
1:59
Dwight Howard shooting foul (Kobe Bryant draws the foul)
80 - 81
1:59
Kobe Bryant makes free throw 1 of 2
81 - 81
1:59
Marcin Gortat enters the game for Dwight Howard
81 - 81
1:59
Kobe Bryant makes free throw 2 of 2
82 - 81
1:39
Pau Gasol blocks Rashard Lewis's 11-foot jumper
82 - 81
1:39
Tony Battie offensive rebound
82 - 81
1:37
Tony Battie makes 10-foot jumper
82 - 83
1:23
Lamar Odom offensive foul (Marcin Gortat draws the foul)
82 - 83
1:23
Lamar Odom turnover
82 - 83
1:23
Sasha Vujacic enters the game for Kobe Bryant
82 - 83
1:04
Anthony Johnson misses 16-foot jumper
82 - 83
1:02
Rashard Lewis offensive rebound
82 - 83
0:52
Mickael Pietrus misses 22-foot jumper
82 - 83
0:51
Pau Gasol defensive rebound
82 - 83
0:42
Derek Fisher makes 18-foot jumper
84 - 83
0:26
Rashard Lewis makes 13-foot jumper
84 - 85
0:04
Trevor Ariza misses 24-foot three point jumper
84 - 85
0:03
Los Angeles defensive rebound
84 - 85
0:00
Anthony Johnson misses three point running jumper
84 - 85
0:00
Orlando offensive rebound
84 - 85
0:00
End of the 3rd Quarter
84 - 85

time
TEAM
PLAY
SCORE
12:00
Start of the 4th Quarter
84 - 85
11:42
Keith Bogans personal foul (Kobe Bryant draws the foul)
84 - 85
11:42
Mickael Pietrus enters the game for Keith Bogans
84 - 85
11:29
Trevor Ariza misses 24-foot three point jumper
84 - 85
11:27
Anthony Johnson defensive rebound
84 - 85
11:06
Mickael Pietrus misses 22-foot jumper
84 - 85
11:04
Orlando defensive rebound
84 - 85
11:04
Vladimir Radmanovic enters the game for Trevor Ariza
84 - 85
10:52
Kobe Bryant misses 16-foot jumper
84 - 85
10:51
Tony Battie defensive rebound
84 - 85
10:40
Andrew Bynum personal foul (Dwight Howard draws the foul)
84 - 85
10:40
Pau Gasol enters the game for Andrew Bynum
84 - 85
10:29
Hedo Turkoglu makes 10-foot two point shot
84 - 87
10:06
Pau Gasol makes 5-foot hook shot (Kobe Bryant assists)
86 - 87
9:56
Vladimir Radmanovic personal foul (Hedo Turkoglu draws the foul)
86 - 87
9:44
Hedo Turkoglu bad pass (Vladimir Radmanovic steals)
86 - 87
9:36
Tony Battie personal foul (Kobe Bryant draws the foul)
86 - 87
9:25
Sasha Vujacic misses 25-foot three point jumper
86 - 87
9:23
Mickael Pietrus defensive rebound
86 - 87
9:14
Jameer Nelson enters the game for Anthony Johnson
86 - 87
9:12
Hedo Turkoglu bad pass (Lamar Odom steals)
86 - 87
9:04
Pau Gasol misses layup
86 - 87
9:03
Dwight Howard defensive rebound
86 - 87
8:52
Dwight Howard makes 6-foot hook shot (Hedo Turkoglu assists)
86 - 89
8:33
Kobe Bryant misses jumper
86 - 89
8:33
Tony Battie defensive rebound
86 - 89
8:22
Jameer Nelson makes 14-foot jumper
86 - 91
8:22
Los Angeles full timeout
86 - 91
8:22
Rashard Lewis enters the game for Tony Battie
86 - 91
8:03
Vladimir Radmanovic makes 24-foot three point jumper (Pau Gasol assists)
89 - 91
7:43
Mickael Pietrus misses 25-foot three point jumper
89 - 91
7:41
Lamar Odom defensive rebound
89 - 91
7:22
Dwight Howard blocks Pau Gasol's layup
89 - 91
7:20
Hedo Turkoglu defensive rebound
89 - 91
7:05
Kobe Bryant personal foul (Dwight Howard draws the foul)
89 - 91
7:03
Pau Gasol shooting foul (Dwight Howard draws the foul)
89 - 91
7:03
Dwight Howard misses free throw 1 of 2
89 - 91
7:03
Orlando offensive rebound
89 - 91
7:03
Keith Bogans enters the game for Mickael Pietrus
89 - 91
7:03
Derek Fisher enters the game for Sasha Vujacic
89 - 91
7:03
Dwight Howard makes free throw 2 of 2
89 - 92
6:39
Derek Fisher makes 26-foot three point jumper
92 - 92
6:28
Pau Gasol shooting foul (Dwight Howard draws the foul)
92 - 92
6:28
Dwight Howard makes free throw 1 of 2
92 - 93
6:28
Dwight Howard misses free throw 2 of 2
92 - 93
6:28
Vladimir Radmanovic defensive rebound
92 - 93
6:07
Lamar Odom misses 18-foot jumper
92 - 93
6:07
Jameer Nelson defensive rebound
92 - 93
5:54
Derek Fisher personal foul (Dwight Howard draws the foul)
92 - 93
5:54
Official timeout
92 - 93
5:54
Dwight Howard makes free throw 1 of 2
92 - 94
5:54
Dwight Howard misses free throw 2 of 2
92 - 94
5:54
Vladimir Radmanovic defensive rebound
92 - 94
5:35
Vladimir Radmanovic makes 10-foot running jumper (Derek Fisher assists)
94 - 94
5:15
Hedo Turkoglu misses 18-foot jumper
94 - 94
5:13
Pau Gasol defensive rebound
94 - 94
5:03
Kobe Bryant misses 9-foot jumper
94 - 94
5:03
Lamar Odom offensive rebound
94 - 94
4:58
Vladimir Radmanovic misses 25-foot three point jumper
94 - 94
4:56
Los Angeles defensive rebound
94 - 94
4:43
Jameer Nelson makes 7-foot running jumper
94 - 96
4:26
Dwight Howard blocks Lamar Odom's layup
94 - 96
4:24
Vladimir Radmanovic offensive rebound
94 - 96
4:24
Dwight Howard shooting foul (Lamar Odom draws the foul)
94 - 96
4:24
Lamar Odom makes free throw 1 of 2
95 - 96
4:24
Lamar Odom makes free throw 2 of 2
96 - 96
4:07
Hedo Turkoglu misses 24-foot three point jumper
96 - 96
4:07
Kobe Bryant defensive rebound
96 - 96
3:55
Kobe Bryant misses 11-foot running jumper
96 - 96
3:55
Los Angeles offensive rebound
96 - 96
3:55
Hedo Turkoglu personal foul (Pau Gasol draws the foul)
96 - 96
3:45
Lamar Odom bad pass (Dwight Howard steals)
96 - 96
3:38
Dwight Howard makes 8-foot hook shot (Jameer Nelson assists)
96 - 98
3:38
Lamar Odom shooting foul (Dwight Howard draws the foul)
96 - 98
3:38
Dwight Howard makes free throw 1 of 1
96 - 99
3:24
Kobe Bryant makes driving layup
98 - 99
3:09
Jameer Nelson misses 24-foot three point jumper
98 - 99
3:08
Orlando defensive rebound
98 - 99
2:46
Kobe Bryant misses 19-foot jumper
98 - 99
2:44
Rashard Lewis defensive rebound
98 - 99
2:36
Rashard Lewis misses 25-foot three point jumper
98 - 99
2:35
Derek Fisher defensive rebound
98 - 99
2:15
Derek Fisher misses driving layup
98 - 99
2:14
Orlando full timeout
98 - 99
2:14
Los Angeles offensive rebound
98 - 99
2:14
Jumpball: Pau Gasol vs. Dwight Howard (Vladimir Radmanovic gains possession)
98 - 99
1:57
Lamar Odom misses 23-foot three point jumper
98 - 99
1:55
Dwight Howard defensive rebound
98 - 99
1:39
Hedo Turkoglu makes 8-foot two point shot
98 - 101
1:30
Derek Fisher misses 26-foot three point jumper
98 - 101
1:29
Rashard Lewis defensive rebound
98 - 101
1:25
Rashard Lewis lost ball (Vladimir Radmanovic steals)
98 - 101
1:23
Derek Fisher makes 26-foot three point jumper (Vladimir Radmanovic assists)
101 - 101
1:07
Keith Bogans misses 16-foot jumper
101 - 101
1:05
Dwight Howard offensive rebound
101 - 101
1:04
Lamar Odom shooting foul (Dwight Howard draws the foul)
101 - 101
1:04
Dwight Howard makes free throw 1 of 2
101 - 102
1:04
Dwight Howard makes free throw 2 of 2
101 - 103
0:46
Derek Fisher misses 21-foot jumper
101 - 103
0:45
Los Angeles defensive rebound
101 - 103
0:45
Lamar Odom loose ball foul (Rashard Lewis draws the foul)
101 - 103
0:45
Andrew Bynum enters the game for Lamar Odom
101 - 103
0:45
Rashard Lewis misses free throw 1 of 2
101 - 103
0:45
Orlando offensive rebound
101 - 103
0:45
Los Angeles 20 Sec. timeout
101 - 103
0:45
Rashard Lewis makes free throw 2 of 2
101 - 104
0:36
Rashard Lewis personal foul (Kobe Bryant draws the foul)
101 - 104
0:36
Kobe Bryant makes free throw 1 of 2
102 - 104
0:36
Trevor Ariza enters the game for Andrew Bynum
102 - 104
0:36
Kobe Bryant makes free throw 2 of 2
103 - 104
0:22
Jameer Nelson offensive foul (Derek Fisher draws the foul)
103 - 104
0:22
Jameer Nelson turnover
103 - 104
0:22
Los Angeles 20 Sec. timeout
103 - 104
0:22
Sasha Vujacic enters the game for Trevor Ariza
103 - 104
0:03
Sasha Vujacic misses 24-foot three point jumper
103 - 104
0:03
Dwight Howard defensive rebound
103 - 104
0:03
Pau Gasol personal foul (Dwight Howard draws the foul)
103 - 104
0:03
Dwight Howard makes free throw 1 of 2
103 - 105
0:03
Andrew Bynum enters the game for Sasha Vujacic
103 - 105
0:03
Dwight Howard makes free throw 2 of 2
103 - 106
0:03
Los Angeles full timeout
103 - 106
0:03
Sasha Vujacic enters the game for Andrew Bynum
103 - 106
0:03
Trevor Ariza enters the game for Vladimir Radmanovic
103 - 106
0:00
Kobe Bryant misses 31-foot three point jumper
103 - 106
0:00
Dwight Howard defensive rebound
103 - 106
0:00
End of the 4th Quarter
103 - 106
0:00
End Game
103 - 106
The NBA champion Cleveland Cavaliers waived Dahntay Jones, the veteran reserve swingman who gave the team a spark in Game 6 of the NBA Finals.

Mike Krzyweski is proud of the Chicago fans for cheering former Bulls coach Tom Thibodeau during the United States' game against Venezuela.

Team USA men's basketball coach Mike Krzyzewski appreciated the cheers former Chicago Bulls coach Tom Thibodeau received from the United Center crowd during the team's 80-45 win over Venezuela.
NBA Finals
LAL wins series 4-1
2015-2016 Pacific Standings
2015-2016 Southeast Standings