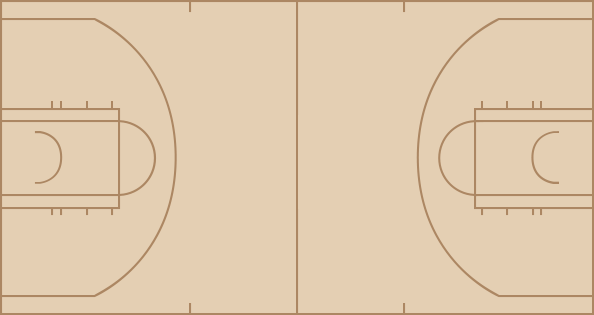 Heat
time
TEAM
PLAY
SCORE
12:00
Start of the 1st Quarter
0 - 0
12:00
Jumpball: Jermaine O'Neal vs. Kendrick Perkins (Michael Beasley gains possession)
0 - 0
11:48
Michael Beasley misses 19-foot jumper
0 - 0
11:48
Glen Davis defensive rebound
0 - 0
11:36
Kendrick Perkins bad pass (Yakhouba Diawara steals)
0 - 0
11:19
Dwyane Wade bad pass
0 - 0
11:00
Glen Davis misses 22-foot jumper
0 - 0
11:00
Kendrick Perkins offensive rebound
0 - 0
10:56
Kendrick Perkins misses jumper
0 - 0
10:56
Michael Beasley defensive rebound
0 - 0
10:37
Dwyane Wade misses 15-foot jumper
0 - 0
10:34
Paul Pierce defensive rebound
0 - 0
10:27
Paul Pierce misses jumper
0 - 0
10:27
Jermaine O'Neal defensive rebound
0 - 0
10:23
Michael Beasley makes dunk (Dwyane Wade assists)
2 - 0
10:02
Glen Davis misses hook shot
2 - 0
10:00
Jermaine O'Neal defensive rebound
2 - 0
9:49
Michael Beasley lost ball (Rajon Rondo steals)
2 - 0
9:45
Ray Allen makes two point shot
2 - 2
9:18
Jermaine O'Neal makes 13-foot two point shot
4 - 2
9:00
Paul Pierce makes two point shot
4 - 4
8:37
Yakhouba Diawara misses 25-foot three point jumper
4 - 4
8:36
Rajon Rondo defensive rebound
4 - 4
8:30
Rajon Rondo makes 1-foot two point shot
4 - 6
8:11
Glen Davis illegal defense foul (1st personal foul)
4 - 6
8:11
Dwyane Wade makes technical free throw
5 - 6
8:00
Yakhouba Diawara makes three point jumper (Dwyane Wade assists)
8 - 6
7:43
Ray Allen misses 24-foot three point jumper
8 - 6
7:41
Rajon Rondo offensive rebound
8 - 6
7:33
Glen Davis lost ball (Yakhouba Diawara steals)
8 - 6
7:28
Michael Beasley misses 2-foot two point shot
8 - 6
7:26
Paul Pierce defensive rebound
8 - 6
7:22
Yakhouba Diawara personal foul (Paul Pierce draws the foul)
8 - 6
7:09
Kendrick Perkins misses 4-foot hook shot
8 - 6
7:07
Michael Beasley defensive rebound
8 - 6
6:47
Jermaine O'Neal misses 17-foot jumper
8 - 6
6:46
Paul Pierce defensive rebound
8 - 6
6:37
Jermaine O'Neal blocks Kendrick Perkins's layup
8 - 6
6:35
Kendrick Perkins offensive rebound
8 - 8
6:35
Kendrick Perkins makes 1-foot two point shot
8 - 8
6:11
Jermaine O'Neal makes 7-foot two point shot
10 - 8
5:50
Paul Pierce misses 19-foot jumper
10 - 8
5:50
Jermaine O'Neal defensive rebound
10 - 8
5:39
Dwyane Wade makes driving layup
12 - 8
5:20
Paul Pierce misses layup
12 - 8
5:20
Paul Pierce offensive rebound
12 - 8
5:16
Ray Allen misses 18-foot jumper
12 - 8
5:15
Boston defensive rebound
12 - 8
5:15
Boston full timeout
12 - 8
5:00
Michael Beasley makes driving layup
14 - 8
4:41
Kendrick Perkins misses 14-foot jumper
14 - 8
4:39
Glen Davis offensive rebound
14 - 8
4:39
Glen Davis misses layup
14 - 8
4:37
Glen Davis offensive rebound
14 - 8
4:37
Michael Beasley shooting foul (Glen Davis draws the foul)
14 - 8
4:37
Glen Davis makes free throw 1 of 2
14 - 9
4:37
Glen Davis makes free throw 2 of 2
14 - 10
4:28
Jermaine O'Neal makes layup (Michael Beasley assists)
16 - 10
4:07
Glen Davis makes dunk (Rajon Rondo assists)
16 - 12
3:43
Jermaine O'Neal bad pass (Glen Davis steals)
16 - 12
3:35
Daequan Cook enters the game for Mario Chalmers
16 - 12
3:28
Ray Allen makes 23-foot three point jumper (Rajon Rondo assists)
16 - 15
3:11
Kendrick Perkins blocks Yakhouba Diawara's layup
16 - 15
3:09
Miami defensive rebound
16 - 15
3:00
Ray Allen misses 25-foot three point jumper
16 - 15
2:59
Rajon Rondo offensive rebound
16 - 15
2:56
Rajon Rondo misses layup
16 - 15
2:55
Jermaine O'Neal defensive rebound
16 - 15
2:49
Yakhouba Diawara makes layup (Dwyane Wade assists)
18 - 15
2:35
Kendrick Perkins offensive foul (Jermaine O'Neal draws the foul)
18 - 15
2:35
Kendrick Perkins turnover
18 - 15
2:35
Miami full timeout
18 - 15
2:35
Jamaal Magloire enters the game for Jermaine O'Neal
18 - 15
2:21
Jamaal Magloire makes layup (Dwyane Wade assists)
20 - 15
1:58
Dwyane Wade personal foul (Ray Allen draws the foul)
20 - 15
1:49
Jamaal Magloire shooting foul (Glen Davis draws the foul)
20 - 15
1:49
Mikki Moore enters the game for Kendrick Perkins
20 - 15
1:49
Glen Davis makes free throw 1 of 2
20 - 16
1:49
Glen Davis makes free throw 2 of 2
20 - 17
1:35
Daequan Cook makes 25-foot three point jumper (Dwyane Wade assists)
23 - 17
1:19
Paul Pierce makes 15-foot two point shot (Ray Allen assists)
23 - 19
1:05
Yakhouba Diawara misses 23-foot three point jumper
23 - 19
1:04
Rajon Rondo defensive rebound
23 - 19
0:57
Rajon Rondo misses 8-foot jumper
23 - 19
0:54
Michael Beasley defensive rebound
23 - 19
0:47
Michael Beasley misses 19-foot jumper
23 - 19
0:45
Ray Allen defensive rebound
23 - 19
0:39
Paul Pierce makes 25-foot three pointer
23 - 22
0:31
Rajon Rondo personal foul (Dwyane Wade draws the foul)
23 - 22
0:31
Eddie House enters the game for Ray Allen
23 - 22
0:31
Stephon Marbury enters the game for Rajon Rondo
23 - 22
0:31
Joel Anthony enters the game for Michael Beasley
29 - 30
0:26
Dwyane Wade makes 21-foot jumper
25 - 22
0:04
Paul Pierce misses 16-foot jumper
25 - 22
0:03
Dwyane Wade defensive rebound
25 - 22
0:03
Mikki Moore personal foul (Dwyane Wade draws the foul)
25 - 22
0:03
Dwyane Wade misses free throw 1 of 2
25 - 22
0:03
Miami offensive rebound
25 - 22
0:03
Rajon Rondo enters the game for Mikki Moore
25 - 22
0:03
Ray Allen enters the game for Glen Davis
25 - 22
0:03
Mario Chalmers enters the game for Jamaal Magloire
25 - 22
0:03
Dwyane Wade misses free throw 2 of 2
25 - 22
0:03
James Jones enters the game for Joel Anthony
29 - 30
0:01
Daequan Cook offensive rebound
25 - 22
0:00
Ray Allen blocks Daequan Cook's layup
25 - 22
0:00
Miami offensive rebound
25 - 22
0:00
End of the 1st Quarter
25 - 22

time
TEAM
PLAY
SCORE
12:00
Start of the 2nd Quarter
25 - 22
11:47
Jermaine O'Neal illegal defense foul (1st personal foul)
25 - 22
11:47
Eddie House makes technical free throw
25 - 23
11:37
Glen Davis offensive foul (Jamaal Magloire draws the foul)
25 - 23
11:37
Glen Davis turnover
25 - 23
11:26
Daequan Cook misses 25-foot three point jumper
25 - 23
11:26
Glen Davis defensive rebound
25 - 23
11:15
Glen Davis misses 18-foot jumper
25 - 23
11:15
Jamaal Magloire defensive rebound
25 - 23
11:06
Mikki Moore personal foul (Jamaal Magloire draws the foul)
25 - 23
11:02
Jermaine O'Neal offensive foul (Glen Davis draws the foul)
25 - 23
11:02
Jermaine O'Neal turnover
25 - 23
10:47
Stephon Marbury misses 21-foot jumper
25 - 23
10:47
Tony Allen offensive rebound
25 - 23
10:42
Tony Allen bad pass (Jamaal Magloire steals)
25 - 23
10:36
Tony Allen blocks James Jones's three point jumper
25 - 23
10:34
Miami offensive rebound
25 - 23
10:25
Jermaine O'Neal makes 14-foot jumper (Chris Quinn assists)
27 - 23
10:15
James Jones personal foul (Tony Allen draws the foul)
27 - 23
10:07
Eddie House makes three point jumper (Stephon Marbury assists)
27 - 26
9:51
Chris Quinn lost ball (Glen Davis steals)
27 - 26
9:47
Glen Davis makes dunk
27 - 28
9:30
Jamaal Magloire makes layup (Chris Quinn assists)
29 - 28
9:30
Mikki Moore shooting foul (Jamaal Magloire draws the foul)
29 - 28
9:30
Kendrick Perkins enters the game for Mikki Moore
29 - 28
9:30
Jamaal Magloire misses free throw 1 of 1
29 - 28
9:29
Tony Allen defensive rebound
29 - 28
9:15
Glen Davis traveling
29 - 28
8:57
Daequan Cook misses 11-foot jumper
29 - 28
8:56
Stephon Marbury defensive rebound
29 - 28
8:52
Stephon Marbury makes 17-foot two point shot
29 - 30
8:38
Stephon Marbury personal foul (Jamaal Magloire draws the foul)
29 - 30
8:38
Official timeout
29 - 30
8:38
Mario Chalmers enters the game for Daequan Cook
29 - 30
8:30
Jermaine O'Neal makes slam dunk (James Jones assists)
31 - 30
8:07
James Jones shooting foul (Tony Allen draws the foul)
31 - 30
8:07
Tony Allen makes free throw 1 of 2
31 - 31
8:07
Tony Allen misses free throw 2 of 2
31 - 31
8:07
Jermaine O'Neal defensive rebound
31 - 31
7:58
Jermaine O'Neal makes slam dunk (Mario Chalmers assists)
33 - 31
7:39
Tony Allen turnover
33 - 31
7:39
Ray Allen enters the game for Eddie House
33 - 31
7:28
Chris Quinn misses 8-foot jumper
33 - 31
7:26
Kendrick Perkins defensive rebound
33 - 31
7:20
Ray Allen makes two point shot
33 - 33
7:07
Kendrick Perkins personal foul (James Jones draws the foul)
33 - 33
6:58
Jermaine O'Neal misses 16-foot jumper
33 - 33
6:58
Stephon Marbury defensive rebound
33 - 33
6:52
Stephon Marbury makes layup
33 - 35
6:35
James Jones misses layup
33 - 35
6:33
Jamaal Magloire offensive rebound
35 - 35
6:33
Jamaal Magloire makes two point shot
35 - 35
6:09
Kendrick Perkins misses 8-foot jumper
35 - 35
6:09
Chris Quinn defensive rebound
35 - 35
6:03
Stephon Marbury personal foul (Chris Quinn draws the foul)
35 - 35
6:03
Paul Pierce enters the game for Tony Allen
35 - 35
6:03
Yakhouba Diawara enters the game for James Jones
35 - 35
6:03
Chris Quinn misses free throw 1 of 2
35 - 35
6:03
Miami offensive rebound
35 - 35
6:03
Chris Quinn makes free throw 2 of 2
36 - 35
5:50
Stephon Marbury makes 23-foot two point shot
36 - 37
5:24
Jamaal Magloire 3 second
36 - 37
5:24
Boston full timeout
36 - 37
5:24
Dwyane Wade enters the game for Chris Quinn
36 - 37
5:24
Michael Beasley enters the game for Jamaal Magloire
36 - 37
5:18
Stephon Marbury makes driving layup
36 - 39
5:01
Yakhouba Diawara misses 23-foot three point jumper
36 - 39
4:58
Michael Beasley offensive rebound
36 - 39
4:58
Michael Beasley misses tip shot
36 - 39
4:56
Ray Allen defensive rebound
36 - 39
4:50
Kendrick Perkins lost ball (Mario Chalmers steals)
36 - 39
4:39
Michael Beasley makes 21-foot jumper (Mario Chalmers assists)
38 - 39
4:13
Ray Allen misses 18-foot jumper
38 - 39
4:13
Jermaine O'Neal defensive rebound
38 - 39
4:03
Glen Davis personal foul (Dwyane Wade draws the foul)
38 - 39
4:03
Rajon Rondo enters the game for Stephon Marbury
38 - 39
4:03
Dwyane Wade misses free throw 1 of 2
38 - 39
4:03
Miami offensive rebound
38 - 39
4:03
Dwyane Wade makes free throw 2 of 2
39 - 39
3:49
Jermaine O'Neal blocks Glen Davis's layup
39 - 39
3:47
Glen Davis offensive rebound
39 - 39
3:45
Jermaine O'Neal blocks Glen Davis's layup
39 - 39
3:44
Glen Davis offensive rebound
39 - 39
3:43
Jermaine O'Neal shooting foul (Glen Davis draws the foul)
39 - 39
3:43
Jermaine O'Neal technical foul (2nd technical foul)
39 - 39
3:43
Ray Allen makes technical free throw
39 - 40
3:43
Glen Davis makes free throw 1 of 2
39 - 41
3:43
Glen Davis makes free throw 2 of 2
39 - 42
3:20
Dwyane Wade misses 20-foot jumper
39 - 42
3:19
Rajon Rondo defensive rebound
39 - 42
3:11
Ray Allen makes 23-foot three point jumper (Rajon Rondo assists)
39 - 45
3:01
Miami full timeout
39 - 45
2:51
Dwyane Wade makes running jumper
41 - 45
2:34
Ray Allen misses 23-foot three point jumper
41 - 45
2:33
Rajon Rondo offensive rebound
41 - 45
2:19
Kendrick Perkins makes slam dunk (Glen Davis assists)
41 - 47
2:06
Jermaine O'Neal makes 4-foot jumper (Dwyane Wade assists)
43 - 47
1:40
Glen Davis makes 20-foot jumper (Rajon Rondo assists)
43 - 49
1:23
Glen Davis personal foul (Dwyane Wade draws the foul)
43 - 49
1:23
Jamaal Magloire enters the game for Jermaine O'Neal
43 - 49
1:23
Bill Walker enters the game for Glen Davis
43 - 49
1:23
Dwyane Wade misses free throw 1 of 2
43 - 49
1:23
Miami offensive rebound
43 - 49
1:23
Dwyane Wade makes free throw 2 of 2
44 - 49
1:14
Bill Walker makes 1-foot two point shot (Rajon Rondo assists)
44 - 51
0:52
Mario Chalmers makes 21-foot jumper
46 - 51
0:37
Paul Pierce misses 23-foot three point jumper
46 - 51
0:36
Mario Chalmers defensive rebound
46 - 51
0:23
Kendrick Perkins shooting foul (Dwyane Wade draws the foul)
46 - 51
0:23
Dwyane Wade makes free throw 1 of 2
47 - 51
0:23
Dwyane Wade misses free throw 2 of 2
47 - 51
0:23
Paul Pierce defensive rebound
47 - 51
0:17
Rajon Rondo makes driving layup
47 - 53
0:17
Yakhouba Diawara shooting foul (Rajon Rondo draws the foul)
47 - 53
0:17
Rajon Rondo makes free throw 1 of 1
47 - 54
0:12
Miami 20 Sec. timeout
47 - 54
0:12
James Jones enters the game for Yakhouba Diawara
47 - 54
0:01
Mario Chalmers misses 17-foot jumper
47 - 54
0:01
James Jones offensive rebound
47 - 54
0:00
End of the 2nd Quarter
47 - 54

time
TEAM
PLAY
SCORE
12:00
Start of the 3rd Quarter
47 - 54
11:38
Rajon Rondo bad pass (Michael Beasley steals)
47 - 54
11:25
Michael Beasley makes running jumper
49 - 54
11:11
Ray Allen misses 8-foot jumper
49 - 54
11:11
Jermaine O'Neal defensive rebound
49 - 54
11:04
Michael Beasley makes two point shot (Dwyane Wade assists)
51 - 54
10:49
Paul Pierce makes 15-foot jumper
51 - 56
10:30
Jermaine O'Neal misses jumper
51 - 56
10:29
Rajon Rondo defensive rebound
51 - 56
10:06
Kendrick Perkins makes 17-foot jumper (Rajon Rondo assists)
51 - 58
9:45
Mario Chalmers makes 24-foot three point jumper (Jermaine O'Neal assists)
54 - 58
9:23
Paul Pierce bad pass (Mario Chalmers steals)
54 - 58
9:19
Dwyane Wade makes dunk (Mario Chalmers assists)
56 - 58
8:52
Kendrick Perkins misses hook shot
56 - 58
8:52
Jermaine O'Neal defensive rebound
56 - 58
8:33
Michael Beasley misses 12-foot jumper
56 - 58
8:33
Michael Beasley offensive rebound
56 - 58
8:32
Michael Beasley makes two point shot
58 - 58
8:15
Rajon Rondo makes 9-foot two point shot
58 - 60
7:50
Yakhouba Diawara misses 23-foot jumper
58 - 60
7:50
Kendrick Perkins defensive rebound
58 - 60
7:43
Jermaine O'Neal blocks Ray Allen's layup
58 - 60
7:41
Dwyane Wade defensive rebound
58 - 60
7:39
Glen Davis shooting foul (Michael Beasley draws the foul)
58 - 60
7:39
Michael Beasley makes free throw 1 of 2
59 - 60
7:39
Mikki Moore enters the game for Glen Davis
59 - 60
7:39
Michael Beasley makes free throw 2 of 2
60 - 60
7:22
Kendrick Perkins makes layup (Ray Allen assists)
60 - 62
7:00
Kendrick Perkins blocks Michael Beasley's 4-foot jumper
60 - 62
6:58
Rajon Rondo defensive rebound
60 - 62
6:52
Ray Allen makes 25-foot three point jumper (Rajon Rondo assists)
60 - 65
6:31
Michael Beasley misses 14-foot two point shot
60 - 65
6:31
Kendrick Perkins defensive rebound
60 - 65
6:13
Michael Beasley shooting foul (Mikki Moore draws the foul)
60 - 65
6:13
Miami full timeout
60 - 65
6:13
Mikki Moore makes free throw 1 of 2
60 - 66
6:13
Mikki Moore makes free throw 2 of 2
60 - 67
5:58
Michael Beasley traveling
60 - 67
5:47
Kendrick Perkins misses 4-foot jumper
60 - 67
5:46
Kendrick Perkins offensive rebound
60 - 67
5:39
Paul Pierce makes 25-foot three point jumper (Ray Allen assists)
60 - 70
5:22
Dwyane Wade makes 20-foot two point shot
62 - 70
5:00
Kendrick Perkins makes 5-foot two point shot
62 - 72
4:48
Dwyane Wade makes 21-foot jumper (Mario Chalmers assists)
64 - 72
4:30
Paul Pierce makes 16-foot two point shot (Mikki Moore assists)
64 - 74
4:11
Michael Beasley misses 20-foot jumper
64 - 74
4:09
Paul Pierce defensive rebound
64 - 74
3:57
Dwyane Wade blocks Kendrick Perkins's layup
64 - 74
3:55
Michael Beasley defensive rebound
64 - 74
3:49
Dwyane Wade makes 16-foot two point shot
66 - 74
3:31
Dwyane Wade personal foul (Ray Allen draws the foul)
66 - 74
3:31
Jamaal Magloire enters the game for Jermaine O'Neal
66 - 74
3:19
Ray Allen misses 22-foot three point jumper
66 - 74
3:18
Michael Beasley defensive rebound
66 - 74
3:05
Mario Chalmers misses 24-foot three point jumper
66 - 74
3:04
Jamaal Magloire offensive rebound
66 - 74
2:45
Mario Chalmers misses jumper
66 - 74
2:44
Mario Chalmers offensive rebound
66 - 74
2:40
Mario Chalmers bad pass (Ray Allen steals)
66 - 74
2:35
Ray Allen bad pass (Michael Beasley steals)
66 - 74
2:32
Michael Beasley makes driving layup
68 - 74
2:15
Mikki Moore misses 18-foot jumper
68 - 74
2:14
Boston defensive rebound
68 - 74
2:13
Boston full timeout
68 - 74
2:13
James Jones enters the game for Mario Chalmers
68 - 74
2:02
Dwyane Wade makes 17-foot two point shot
70 - 74
1:39
Paul Pierce misses 18-foot jumper
70 - 74
1:39
Michael Beasley defensive rebound
70 - 74
1:24
Dwyane Wade misses 21-foot jumper
70 - 74
1:24
Rajon Rondo defensive rebound
70 - 74
1:15
Paul Pierce makes 25-foot three pointer (Rajon Rondo assists)
70 - 77
0:55
Michael Beasley makes running jumper
72 - 77
0:42
Jamaal Magloire blocks Mikki Moore's layup
72 - 77
0:40
Boston offensive rebound
72 - 77
0:40
Tony Allen enters the game for Ray Allen
72 - 77
0:33
Paul Pierce makes 15-foot jumper
72 - 79
0:12
Dwyane Wade misses 10-foot jumper
72 - 79
0:11
Paul Pierce defensive rebound
72 - 79
0:03
Michael Beasley personal foul (Paul Pierce draws the foul)
72 - 79
0:03
Mario Chalmers enters the game for Dwyane Wade
72 - 79
0:03
Eddie House enters the game for Mikki Moore
72 - 79
0:03
Chris Quinn enters the game for Michael Beasley
72 - 79
0:00
End of the 3rd Quarter
72 - 79

time
TEAM
PLAY
SCORE
12:00
Start of the 4th Quarter
72 - 79
11:45
Michael Beasley makes 17-foot two point shot (Mario Chalmers assists)
74 - 79
11:22
Kendrick Perkins misses 5-foot two point shot
74 - 79
11:22
Michael Beasley defensive rebound
74 - 79
11:04
Mikki Moore shooting foul (Michael Beasley draws the foul)
74 - 79
11:04
Dwyane Wade enters the game for Chris Quinn
74 - 79
11:04
Michael Beasley makes free throw 1 of 2
75 - 79
11:04
Michael Beasley misses free throw 2 of 2
75 - 79
11:03
Eddie House defensive rebound
75 - 79
10:48
Stephon Marbury misses 20-foot jumper
75 - 79
10:48
Jamaal Magloire defensive rebound
75 - 79
10:36
Kendrick Perkins shooting foul (Dwyane Wade draws the foul)
75 - 79
10:36
Glen Davis enters the game for Kendrick Perkins
75 - 79
10:36
Dwyane Wade misses free throw 1 of 2
75 - 79
10:36
Miami offensive rebound
75 - 79
10:36
Dwyane Wade makes free throw 2 of 2
76 - 79
10:22
Tony Allen misses 21-foot jumper
76 - 79
10:21
James Jones defensive rebound
76 - 79
10:07
Jamaal Magloire traveling
76 - 79
9:47
Glen Davis makes two point shot
76 - 81
9:26
Michael Beasley misses 8-foot jumper
76 - 81
9:26
Eddie House defensive rebound
76 - 81
9:18
Stephon Marbury misses 17-foot jumper
76 - 81
9:17
Michael Beasley defensive rebound
76 - 81
9:07
Dwyane Wade makes 8-foot running jumper
78 - 81
8:45
Glen Davis misses 17-foot jumper
78 - 81
8:45
Mario Chalmers defensive rebound
78 - 81
8:38
Miami full timeout
78 - 81
8:38
Ray Allen enters the game for Tony Allen
78 - 81
8:38
Jermaine O'Neal enters the game for Michael Beasley
78 - 81
8:26
Dwyane Wade misses 21-foot jumper
78 - 81
8:25
Stephon Marbury defensive rebound
78 - 81
8:06
Glen Davis makes layup (Ray Allen assists)
78 - 83
7:50
James Jones misses three point jumper
78 - 83
7:48
Glen Davis defensive rebound
78 - 83
7:41
Eddie House misses jumper
78 - 83
7:41
Jamaal Magloire defensive rebound
78 - 83
7:30
Stephon Marbury personal foul (James Jones draws the foul)
78 - 83
7:20
Jermaine O'Neal misses 4-foot jumper
78 - 83
7:20
Miami offensive rebound
78 - 83
7:20
Mikki Moore loose ball foul (Jamaal Magloire draws the foul)
78 - 83
7:11
Mario Chalmers misses 26-foot three point jumper
78 - 83
7:11
Jermaine O'Neal offensive rebound
78 - 83
6:56
Mario Chalmers misses 7-foot jumper
78 - 83
6:54
Miami offensive rebound
78 - 83
6:54
Eddie House loose ball foul (Jamaal Magloire draws the foul)
78 - 83
6:54
Kendrick Perkins enters the game for Mikki Moore
78 - 83
6:54
Rajon Rondo enters the game for Stephon Marbury
78 - 83
6:54
Jamaal Magloire makes free throw 1 of 2
79 - 83
6:54
Jamaal Magloire makes free throw 2 of 2
80 - 83
6:43
Glen Davis misses jumper
80 - 83
6:43
Mario Chalmers defensive rebound
80 - 83
6:39
Ray Allen shooting foul (Dwyane Wade draws the foul)
80 - 83
6:39
Paul Pierce enters the game for Eddie House
80 - 83
6:39
Michael Beasley enters the game for Jamaal Magloire
80 - 83
6:39
Dwyane Wade makes free throw 1 of 2
81 - 83
6:39
Dwyane Wade makes free throw 2 of 2
82 - 83
6:26
Ray Allen makes 25-foot three point jumper (Rajon Rondo assists)
82 - 86
6:07
Dwyane Wade makes 24-foot three point jumper
85 - 86
5:48
Glen Davis makes 20-foot jumper (Rajon Rondo assists)
85 - 88
5:24
Mario Chalmers misses jumper
85 - 88
5:24
Michael Beasley offensive rebound
85 - 88
5:11
Dwyane Wade makes 25-foot three point jumper
88 - 88
4:54
James Jones personal foul (Paul Pierce draws the foul)
88 - 88
4:54
Official timeout
88 - 88
4:41
Glen Davis misses 17-foot jumper
88 - 88
4:41
Glen Davis offensive rebound
88 - 88
4:35
Glen Davis makes layup (Rajon Rondo assists)
88 - 90
4:20
James Jones makes two point shot (Dwyane Wade assists)
90 - 90
4:20
Paul Pierce shooting foul (James Jones draws the foul)
90 - 90
4:20
James Jones makes free throw 1 of 1
91 - 90
4:07
Paul Pierce makes three point jumper (Rajon Rondo assists)
91 - 93
3:47
Dwyane Wade misses 21-foot jumper
91 - 93
3:47
Rajon Rondo defensive rebound
91 - 93
3:38
Rajon Rondo traveling
91 - 93
3:23
Michael Beasley makes driving layup (Dwyane Wade assists)
93 - 93
3:08
Paul Pierce makes 18-foot two point shot
93 - 95
2:50
Jermaine O'Neal makes 15-foot jumper (Mario Chalmers assists)
95 - 95
2:24
Rajon Rondo misses layup
95 - 95
2:23
Kendrick Perkins offensive rebound
95 - 95
2:21
Kendrick Perkins misses layup
95 - 95
2:19
Dwyane Wade defensive rebound
95 - 95
1:55
shot clock violation
95 - 95
1:55
Boston full timeout
95 - 95
1:55
Jamaal Magloire enters the game for Jermaine O'Neal
95 - 95
1:47
Dwyane Wade personal foul (Paul Pierce draws the foul)
95 - 95
1:37
Dwyane Wade shooting foul (Paul Pierce draws the foul)
95 - 95
1:37
Paul Pierce makes free throw 1 of 2
95 - 96
1:37
Jermaine O'Neal enters the game for Jamaal Magloire
95 - 96
1:37
Paul Pierce makes free throw 2 of 2
95 - 97
1:21
Dwyane Wade misses 26-foot three point jumper
95 - 97
1:20
Paul Pierce defensive rebound
95 - 97
0:57
Glen Davis makes jumper (Kendrick Perkins assists)
95 - 99
0:57
Miami full timeout
95 - 99
0:49
Kendrick Perkins blocks Jermaine O'Neal's layup
95 - 99
0:48
Miami offensive rebound
95 - 99
0:41
Dwyane Wade misses layup
95 - 99
0:41
Ray Allen defensive rebound
95 - 99
0:32
Mario Chalmers personal foul (Paul Pierce draws the foul)
95 - 99
0:32
Paul Pierce makes free throw 1 of 2
95 - 100
0:32
Paul Pierce makes free throw 2 of 2
95 - 101
0:32
Miami 20 Sec. timeout
95 - 101
0:32
Yakhouba Diawara enters the game for Jermaine O'Neal
95 - 101
0:32
Tony Allen enters the game for Kendrick Perkins
95 - 101
0:29
James Jones misses 25-foot three point jumper
95 - 101
0:29
Michael Beasley offensive rebound
95 - 101
0:22
Dwyane Wade misses 25-foot three point jumper
95 - 101
0:21
Michael Beasley offensive rebound
95 - 101
0:17
Mario Chalmers misses 25-foot three point jumper
95 - 101
0:16
Miami defensive rebound
95 - 101
0:16
Eddie House enters the game for Glen Davis
95 - 101
0:16
Stephon Marbury enters the game for Tony Allen
95 - 101
0:15
Yakhouba Diawara personal foul (Ray Allen draws the foul)
95 - 101
0:15
Ray Allen makes free throw 1 of 2
95 - 102
0:15
Ray Allen makes free throw 2 of 2
95 - 103
0:15
Miami 20 Sec. timeout
95 - 103
0:15
Tony Allen enters the game for Eddie House
95 - 103
0:10
James Jones makes 25-foot three point jumper (Michael Beasley assists)
98 - 103
0:08
Mario Chalmers personal foul (Ray Allen draws the foul)
98 - 103
0:08
Ray Allen makes free throw 1 of 2
98 - 104
0:08
Ray Allen makes free throw 2 of 2
98 - 105
0:03
Michael Beasley misses 24-foot three point jumper
98 - 105
0:03
Tony Allen defensive rebound
98 - 105
0:00
End of the 4th Quarter
98 - 105
0:00
End Game
98 - 105
Former Bull Nazr Mohammed breaks down what Dwyane Wade can bring to the Bulls and says Wade moves the Bulls past the Derrick Rose era.

The market is open. NBA free-agency news is coming in fast. Stay up-to-date with the latest rumblings from around the league.

A federal judge denied Derrick Rose's motion for summary judgment in a civil sexual assault case, and a trial date has been set for Oct. 4.
Regular Season Series
BOS wins series 3-1
2015-2016 Southeast Standings
2015-2016 Atlantic Standings