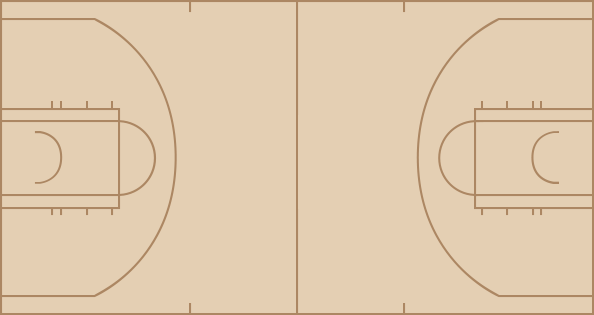 Lakers
time
TEAM
PLAY
SCORE
12:00
Start of the 1st Quarter
0 - 0
12:00
Jumpball: Andrew Bynum vs. Robin Lopez (Amare Stoudemire gains possession)
0 - 0
11:51
Robin Lopez makes 19-foot jumper (Steve Nash assists)
0 - 2
11:34
Derek Fisher bad pass
0 - 2
11:22
Pau Gasol shooting foul (Amare Stoudemire draws the foul)
0 - 2
11:22
Amare Stoudemire makes free throw 1 of 2
0 - 3
11:22
Amare Stoudemire misses free throw 2 of 2
0 - 3
11:22
Ron Artest defensive rebound
0 - 3
11:10
Pau Gasol misses 10-foot jumper
0 - 3
11:08
Los Angeles offensive team rebound
0 - 3
11:03
Derek Fisher makes 24-foot three point jumper (Kobe Bryant assists)
3 - 3
10:48
Amare Stoudemire misses 7-foot jumper
3 - 3
10:47
Derek Fisher defensive rebound
3 - 3
10:26
Ron Artest misses three point jumper
3 - 3
10:25
Kobe Bryant offensive rebound
3 - 3
10:22
Kobe Bryant makes 11-foot two point shot
5 - 3
10:12
Andrew Bynum shooting foul (Amare Stoudemire draws the foul)
5 - 3
10:12
Amare Stoudemire makes free throw 1 of 2
5 - 4
10:12
Amare Stoudemire makes free throw 2 of 2
5 - 5
10:00
Pau Gasol makes 10-foot hook shot (Derek Fisher assists)
7 - 5
9:42
Steve Nash misses 14-foot jumper
7 - 5
9:41
Robin Lopez offensive rebound
7 - 7
9:41
Robin Lopez makes two point shot
7 - 7
9:22
Pau Gasol makes 18-foot jumper
9 - 7
9:08
Amare Stoudemire makes 8-foot jumper (Steve Nash assists)
9 - 9
9:08
Andrew Bynum shooting foul (Amare Stoudemire draws the foul)
9 - 9
9:08
Lamar Odom enters the game for Andrew Bynum
9 - 9
9:08
Amare Stoudemire makes free throw 1 of 1
9 - 10
8:56
Kobe Bryant makes 21-foot jumper
11 - 10
8:48
Jason Richardson misses 26-foot three point jumper
11 - 10
8:47
Pau Gasol defensive rebound
11 - 10
8:41
Kobe Bryant lost ball (Grant Hill steals)
11 - 10
8:37
Lamar Odom shooting foul (Amare Stoudemire draws the foul)
11 - 10
8:37
Amare Stoudemire misses free throw 1 of 2
11 - 10
8:37
Phoenix offensive team rebound
11 - 11
8:37
Amare Stoudemire makes free throw 2 of 2
11 - 11
8:26
Kobe Bryant makes layup (Derek Fisher assists)
13 - 11
8:17
Amare Stoudemire makes 6-foot two point shot (Steve Nash assists)
13 - 13
8:02
Pau Gasol misses 16-foot jumper
13 - 13
8:00
Jason Richardson defensive rebound
13 - 13
7:54
Derek Fisher personal foul (Steve Nash draws the foul)
13 - 13
7:54
Steve Nash makes free throw 1 of 2
13 - 14
7:54
Steve Nash makes free throw 2 of 2
13 - 15
7:43
Jason Richardson personal foul (Ron Artest draws the foul)
13 - 15
7:43
Los Angeles full timeout
13 - 15
7:37
Lamar Odom makes two point shot (Kobe Bryant assists)
15 - 15
7:24
Robin Lopez misses jumper
15 - 15
7:22
Pau Gasol defensive rebound
15 - 15
7:01
Derek Fisher misses 24-foot three point jumper
15 - 15
6:58
Amare Stoudemire defensive rebound
15 - 15
6:52
Grant Hill misses 17-foot two point shot
15 - 15
6:48
Kobe Bryant defensive rebound
15 - 15
6:39
Derek Fisher makes 19-foot jumper (Kobe Bryant assists)
17 - 15
6:20
Jason Richardson makes 18-foot jumper
17 - 17
6:03
Amare Stoudemire personal foul (Pau Gasol draws the foul)
17 - 17
6:03
Channing Frye enters the game for Robin Lopez
17 - 17
5:50
Pau Gasol makes 9-foot two point shot
19 - 17
5:39
Steve Nash makes 17-foot jumper
19 - 19
5:22
Lamar Odom misses 8-foot running jumper
19 - 19
5:20
Amare Stoudemire defensive rebound
19 - 19
5:16
Jason Richardson misses two point shot
19 - 19
5:15
Derek Fisher defensive rebound
19 - 19
5:07
Derek Fisher misses jumper
19 - 19
5:07
Grant Hill defensive rebound
19 - 19
5:01
Jason Richardson makes 25-foot three point jumper (Steve Nash assists)
19 - 22
4:41
Kobe Bryant makes 24-foot three point jumper
22 - 22
4:28
Steve Nash makes 16-foot jumper
22 - 24
4:07
Derek Fisher misses three point jumper
22 - 24
4:05
Jason Richardson defensive rebound
22 - 24
3:59
Jason Richardson makes 23-foot three point jumper (Steve Nash assists)
22 - 27
3:46
Derek Fisher makes 21-foot jumper
24 - 27
3:27
Channing Frye misses 25-foot three point jumper
24 - 27
3:25
Phoenix defensive team rebound
24 - 27
3:25
Jared Dudley enters the game for Grant Hill
24 - 27
3:11
Kobe Bryant makes 21-foot jumper
26 - 27
3:00
Lamar Odom blocks Amare Stoudemire's 8-foot jumper
26 - 27
2:57
Jared Dudley offensive rebound
26 - 27
2:57
Jared Dudley misses layup
26 - 27
2:56
Ron Artest defensive rebound
26 - 27
2:44
Ron Artest misses 21-foot jumper
26 - 27
2:42
Amare Stoudemire defensive rebound
26 - 27
2:32
Steve Nash misses layup
26 - 27
2:31
Pau Gasol defensive rebound
26 - 27
2:16
Kobe Bryant misses 9-foot two point shot
26 - 27
2:15
Los Angeles offensive team rebound
26 - 27
2:15
Phoenix full timeout
26 - 27
2:15
Leandro Barbosa enters the game for Jason Richardson
26 - 27
2:15
Shannon Brown enters the game for Ron Artest
26 - 27
2:06
Kobe Bryant makes 16-foot two point shot
28 - 27
1:40
Channing Frye misses 27-foot three point jumper
28 - 27
1:39
Derek Fisher defensive rebound
28 - 27
1:24
Shannon Brown bad pass (Jared Dudley steals)
28 - 27
1:20
Shannon Brown blocks Leandro Barbosa's layup
28 - 27
1:19
Lamar Odom defensive rebound
28 - 27
1:07
Kobe Bryant makes jumper
30 - 27
0:50
Channing Frye misses 14-foot hook shot
30 - 27
0:48
Kobe Bryant defensive rebound
30 - 27
0:42
Kobe Bryant misses 26-foot three point jumper
30 - 27
0:39
Steve Nash defensive rebound
30 - 27
0:38
Lamar Odom shooting foul (Jared Dudley draws the foul)
30 - 27
0:38
Jared Dudley makes free throw 1 of 2
30 - 28
0:38
Louis Amundson enters the game for Amare Stoudemire
30 - 28
0:38
Ron Artest enters the game for Lamar Odom
30 - 28
0:38
Jared Dudley makes free throw 2 of 2
30 - 29
0:28
Louis Amundson personal foul (Pau Gasol draws the foul)
30 - 29
0:25
Pau Gasol makes dunk (Kobe Bryant assists)
32 - 29
0:06
Leandro Barbosa misses layup
32 - 29
0:05
Shannon Brown defensive rebound
32 - 29
0:00
Shannon Brown misses 37-foot three point jumper
32 - 29
0:00
Los Angeles offensive team rebound
32 - 29
0:00
End of the 1st Quarter
32 - 29

time
TEAM
PLAY
SCORE
12:00
Start of the 2nd Quarter
32 - 29
11:47
Andrew Bynum makes 9-foot hook shot
34 - 29
11:47
Jared Dudley shooting foul (Andrew Bynum draws the foul)
34 - 29
11:47
Andrew Bynum misses free throw 1 of 1
34 - 29
11:44
Shannon Brown offensive rebound
36 - 29
11:44
Shannon Brown makes two point shot
36 - 29
11:34
Goran Dragic offensive foul (Jordan Farmar draws the foul)
36 - 29
11:34
Goran Dragic turnover
36 - 29
11:15
Lamar Odom misses 20-foot jumper
36 - 29
11:14
Jared Dudley defensive rebound
36 - 29
11:03
Louis Amundson makes 10-foot two point shot (Goran Dragic assists)
36 - 31
10:37
Jordan Farmar misses 19-foot jumper
36 - 31
10:34
Jared Dudley defensive rebound
36 - 31
10:30
Goran Dragic lost ball (Shannon Brown steals)
36 - 31
10:11
Ron Artest bad pass (Jared Dudley steals)
36 - 31
10:04
Channing Frye misses 26-foot three point jumper
36 - 31
10:03
Louis Amundson offensive rebound
36 - 31
10:00
Ron Artest personal foul (Jared Dudley draws the foul)
36 - 31
9:52
Goran Dragic misses 25-foot three point jumper
36 - 31
9:51
Andrew Bynum defensive rebound
36 - 31
9:33
Ron Artest misses 20-foot jumper
36 - 31
9:32
Channing Frye defensive rebound
36 - 31
9:26
Jordan Farmar personal foul (Jared Dudley draws the foul)
36 - 31
9:19
Lamar Odom illegal defense foul (3rd personal foul)
36 - 31
9:19
Channing Frye makes technical free throw
36 - 32
9:14
Goran Dragic makes driving layup
36 - 34
9:14
Andrew Bynum shooting foul (Goran Dragic draws the foul)
36 - 34
9:14
Pau Gasol enters the game for Andrew Bynum
36 - 34
9:14
Goran Dragic makes free throw 1 of 1
36 - 35
8:52
Shannon Brown misses 26-foot three point jumper
36 - 35
8:51
Channing Frye defensive rebound
36 - 35
8:34
Channing Frye misses three point jumper
36 - 35
8:33
Pau Gasol defensive rebound
36 - 35
8:19
Pau Gasol makes layup (Lamar Odom assists)
38 - 35
8:07
Jared Dudley misses 25-foot three point jumper
38 - 35
8:04
Pau Gasol defensive rebound
38 - 35
7:50
Lamar Odom bad pass (Jared Dudley steals)
38 - 35
7:41
Goran Dragic misses three point jumper
38 - 35
7:39
Channing Frye offensive rebound
38 - 35
7:37
Channing Frye misses layup
38 - 35
7:37
Louis Amundson offensive rebound
38 - 35
7:37
Louis Amundson misses tip shot
38 - 35
7:35
Lamar Odom defensive rebound
38 - 35
7:22
Shannon Brown misses 13-foot jumper
38 - 35
7:20
Louis Amundson defensive rebound
38 - 35
6:58
Channing Frye misses 25-foot three point jumper
38 - 35
6:56
Louis Amundson offensive rebound
38 - 35
6:54
Louis Amundson bad pass (Jordan Farmar steals)
38 - 35
6:48
Jordan Farmar makes 23-foot three point jumper (Shannon Brown assists)
41 - 35
6:41
Phoenix full timeout
41 - 35
6:41
Robin Lopez enters the game for Channing Frye
41 - 35
6:41
Amare Stoudemire enters the game for Louis Amundson
41 - 35
6:41
Kobe Bryant enters the game for Ron Artest
41 - 35
6:41
Derek Fisher enters the game for Jordan Farmar
41 - 35
6:28
Lamar Odom blocks Amare Stoudemire's jumper
41 - 35
6:24
Lamar Odom defensive rebound
41 - 35
6:18
Lamar Odom misses 6-foot jumper
41 - 35
6:16
Amare Stoudemire defensive rebound
41 - 35
6:09
Pau Gasol shooting foul (Goran Dragic draws the foul)
41 - 35
6:09
Goran Dragic makes free throw 1 of 2
41 - 36
6:09
Jason Richardson enters the game for Leandro Barbosa
41 - 36
6:09
Goran Dragic makes free throw 2 of 2
41 - 37
5:50
Lamar Odom traveling
41 - 37
5:50
Official timeout
41 - 37
5:50
Grant Hill enters the game for Jared Dudley
41 - 37
5:50
Steve Nash enters the game for Goran Dragic
41 - 37
5:50
Ron Artest enters the game for Shannon Brown
41 - 37
5:41
Steve Nash makes 16-foot jumper
41 - 39
5:22
Lamar Odom misses driving layup
41 - 39
5:20
Kobe Bryant offensive rebound
41 - 39
5:18
Kobe Bryant makes 7-foot two point shot
43 - 39
5:03
Amare Stoudemire misses jumper
43 - 39
5:01
Kobe Bryant defensive rebound
43 - 39
4:52
Kobe Bryant makes 13-foot two point shot
45 - 39
4:39
Amare Stoudemire misses 9-foot jumper
45 - 39
4:37
Amare Stoudemire offensive rebound
45 - 39
4:35
Amare Stoudemire makes dunk
45 - 41
4:18
Lamar Odom misses 23-foot three point jumper
45 - 41
4:16
Grant Hill defensive rebound
45 - 41
4:05
Robin Lopez makes slam dunk (Grant Hill assists)
45 - 43
3:38
Kobe Bryant misses 26-foot three point jumper
45 - 43
3:35
Grant Hill defensive rebound
45 - 43
3:29
Amare Stoudemire makes layup (Steve Nash assists)
45 - 45
3:06
Derek Fisher bad pass (Grant Hill steals)
45 - 45
3:02
Jason Richardson misses layup
45 - 45
3:00
Ron Artest defensive rebound
45 - 45
2:58
Grant Hill personal foul (Pau Gasol draws the foul)
45 - 45
2:58
Los Angeles full timeout
45 - 45
2:58
Steve Nash makes technical free throw
45 - 46
2:46
Lamar Odom misses layup
45 - 46
2:44
Robin Lopez defensive rebound
45 - 46
2:32
Jason Richardson misses two point shot
45 - 46
2:31
Amare Stoudemire offensive rebound
45 - 46
2:31
Amare Stoudemire misses tip shot
45 - 46
2:30
Ron Artest defensive rebound
45 - 46
2:21
Ron Artest misses 25-foot three point jumper
45 - 46
2:20
Lamar Odom offensive rebound
45 - 46
2:12
Pau Gasol makes layup (Kobe Bryant assists)
47 - 46
1:52
Robin Lopez makes dunk (Steve Nash assists)
47 - 48
1:31
Kobe Bryant offensive foul (Steve Nash draws the foul)
47 - 48
1:31
Kobe Bryant turnover
47 - 48
1:22
Steve Nash makes 12-foot two point shot
47 - 50
1:07
Robin Lopez shooting foul (Lamar Odom draws the foul)
47 - 50
1:07
Lamar Odom misses free throw 1 of 2
47 - 50
1:07
Los Angeles offensive team rebound
47 - 50
1:07
Lamar Odom misses free throw 2 of 2
47 - 50
1:07
Ron Artest offensive rebound
47 - 50
1:00
Kobe Bryant misses 21-foot jumper
47 - 50
0:58
Amare Stoudemire defensive rebound
47 - 50
0:54
Lamar Odom shooting foul (Grant Hill draws the foul)
47 - 50
0:54
Grant Hill makes free throw 1 of 2
47 - 51
0:54
Josh Powell enters the game for Lamar Odom
47 - 51
0:54
Grant Hill makes free throw 2 of 2
47 - 52
0:31
Kobe Bryant turnover
47 - 52
0:13
Derek Fisher personal foul (Robin Lopez draws the foul)
47 - 52
0:13
Robin Lopez makes free throw 1 of 2
47 - 53
0:13
Louis Amundson enters the game for Amare Stoudemire
47 - 53
0:13
Robin Lopez makes free throw 2 of 2
47 - 54
0:00
Kobe Bryant misses 28-foot three point jumper
47 - 54
0:00
Los Angeles offensive team rebound
47 - 54
0:00
End of the 2nd Quarter
47 - 54

time
TEAM
PLAY
SCORE
12:00
Start of the 3rd Quarter
47 - 54
11:47
Kobe Bryant misses 27-foot three point jumper
47 - 54
11:45
Grant Hill defensive rebound
47 - 54
11:41
Jason Richardson makes 16-foot jumper (Grant Hill assists)
47 - 56
11:21
Pau Gasol makes 16-foot jumper (Kobe Bryant assists)
49 - 56
11:11
Steve Nash misses 17-foot jumper
49 - 56
11:08
Andrew Bynum defensive rebound
49 - 56
10:57
Ron Artest makes 25-foot three point jumper (Kobe Bryant assists)
52 - 56
10:40
Amare Stoudemire makes 8-foot two point shot
52 - 58
10:40
Andrew Bynum shooting foul (Amare Stoudemire draws the foul)
52 - 58
10:40
Lamar Odom enters the game for Andrew Bynum
52 - 58
10:40
Amare Stoudemire makes free throw 1 of 1
52 - 59
10:23
Ron Artest misses layup
52 - 59
10:22
Lamar Odom offensive rebound
54 - 59
10:22
Lamar Odom makes tip shot
54 - 59
10:14
Jason Richardson misses 26-foot three point jumper
54 - 59
10:11
Pau Gasol defensive rebound
54 - 59
9:57
Grant Hill shooting foul (Derek Fisher draws the foul)
54 - 59
9:57
Derek Fisher makes free throw 1 of 3
55 - 59
9:57
Derek Fisher makes free throw 2 of 3
56 - 59
9:57
Derek Fisher makes free throw 3 of 3
57 - 59
9:37
Robin Lopez makes layup
57 - 61
9:11
Kobe Bryant bad pass (Amare Stoudemire steals)
57 - 61
9:03
Jason Richardson makes running jumper
57 - 63
9:03
Kobe Bryant shooting foul (Jason Richardson draws the foul)
57 - 63
9:03
Jason Richardson makes free throw 1 of 1
57 - 64
8:49
Pau Gasol makes layup (Kobe Bryant assists)
59 - 64
8:32
Grant Hill makes 24-foot three point jumper (Steve Nash assists)
59 - 67
8:15
Grant Hill blocks Pau Gasol's 7-foot jumper
59 - 67
8:11
Derek Fisher offensive rebound
59 - 67
8:11
Derek Fisher makes jumper
61 - 67
7:52
Robin Lopez makes 6-foot jumper
61 - 69
7:33
Ron Artest makes 11-foot jumper
63 - 69
7:05
Jason Richardson misses 7-foot running jumper
63 - 69
7:03
Amare Stoudemire offensive rebound
63 - 69
7:03
Amare Stoudemire misses tip shot
63 - 69
7:01
Lamar Odom defensive rebound
63 - 69
6:54
Derek Fisher makes 24-foot three point jumper (Kobe Bryant assists)
66 - 69
6:41
Amare Stoudemire makes 15-foot jumper (Steve Nash assists)
66 - 71
6:31
Robin Lopez double technical foul
66 - 71
6:20
Ron Artest makes two point shot (Derek Fisher assists)
68 - 71
6:07
Amare Stoudemire makes driving layup
68 - 73
5:50
Lamar Odom misses 26-foot three point jumper
68 - 73
5:48
Grant Hill defensive rebound
68 - 73
5:37
Kobe Bryant blocks Grant Hill's layup
68 - 73
5:35
Derek Fisher defensive rebound
68 - 73
5:20
Robin Lopez shooting foul (Ron Artest draws the foul)
68 - 73
5:20
Phoenix full timeout
68 - 73
5:20
Ron Artest makes free throw 1 of 2
69 - 73
5:20
Ron Artest makes free throw 2 of 2
70 - 73
5:01
Robin Lopez makes 9-foot hook shot (Steve Nash assists)
70 - 75
4:41
Pau Gasol bad pass (Grant Hill steals)
70 - 75
4:33
Steve Nash bad pass (Kobe Bryant steals)
70 - 75
4:26
Derek Fisher makes 26-foot three point jumper (Lamar Odom assists)
73 - 75
4:03
Lamar Odom shooting foul (Amare Stoudemire draws the foul)
73 - 75
4:03
Amare Stoudemire makes free throw 1 of 2
73 - 76
4:03
Shannon Brown enters the game for Lamar Odom
73 - 76
4:03
Jared Dudley enters the game for Grant Hill
73 - 76
4:03
Amare Stoudemire makes free throw 2 of 2
73 - 77
3:50
Shannon Brown misses three point jumper
73 - 77
3:49
Steve Nash defensive rebound
73 - 77
3:40
Shannon Brown blocks Robin Lopez's 7-foot jumper
73 - 77
3:38
Ron Artest defensive rebound
73 - 77
3:29
Pau Gasol makes 11-foot two point shot
75 - 77
3:16
Pau Gasol blocks Jason Richardson's 6-foot jumper
75 - 77
3:15
Shannon Brown defensive rebound
75 - 77
3:15
Jason Richardson personal foul (Shannon Brown draws the foul)
75 - 77
3:15
Los Angeles full timeout
75 - 77
3:15
Channing Frye enters the game for Robin Lopez
75 - 77
3:02
Derek Fisher misses 21-foot jumper
75 - 77
3:00
Amare Stoudemire defensive rebound
75 - 77
2:43
Amare Stoudemire makes 17-foot jumper
75 - 79
2:14
Kobe Bryant makes 26-foot three point jumper (Pau Gasol assists)
78 - 79
2:03
Ron Artest shooting foul (Amare Stoudemire draws the foul)
78 - 79
2:03
Amare Stoudemire makes free throw 1 of 2
78 - 80
2:03
Amare Stoudemire makes free throw 2 of 2
78 - 81
1:39
Pau Gasol makes jumper (Kobe Bryant assists)
80 - 81
1:15
Jason Richardson misses three point jumper
80 - 81
1:13
Kobe Bryant defensive rebound
80 - 81
0:56
Ron Artest misses layup
80 - 81
0:55
Amare Stoudemire defensive rebound
80 - 81
0:39
Derek Fisher shooting foul (Amare Stoudemire draws the foul)
80 - 81
0:39
Leandro Barbosa enters the game for Jason Richardson
80 - 81
0:39
Goran Dragic enters the game for Steve Nash
80 - 81
0:39
Amare Stoudemire misses free throw 1 of 2
80 - 81
0:39
Phoenix offensive team rebound
80 - 81
0:39
Amare Stoudemire makes free throw 2 of 2
80 - 82
0:26
Leandro Barbosa shooting foul (Kobe Bryant draws the foul)
80 - 82
0:26
Kobe Bryant makes free throw 1 of 2
81 - 82
0:26
Jordan Farmar enters the game for Derek Fisher
81 - 82
0:26
Kobe Bryant makes free throw 2 of 2
82 - 82
0:08
Amare Stoudemire makes 6-foot two point shot
82 - 84
0:03
Leandro Barbosa personal foul (Kobe Bryant draws the foul)
82 - 84
0:03
Kobe Bryant makes free throw 1 of 2
83 - 84
0:03
Kobe Bryant makes free throw 2 of 2
84 - 84
0:01
Shannon Brown personal foul (Leandro Barbosa draws the foul)
84 - 84
0:01
Leandro Barbosa makes free throw 1 of 2
84 - 85
0:01
Leandro Barbosa makes free throw 2 of 2
84 - 86
0:00
Shannon Brown misses 57-foot three point jumper
84 - 86
0:00
Los Angeles offensive team rebound
84 - 86
0:00
End of the 3rd Quarter
84 - 86

time
TEAM
PLAY
SCORE
12:00
Start of the 4th Quarter
84 - 86
11:45
Jared Dudley misses 26-foot three point jumper
84 - 86
11:44
Phoenix defensive team rebound
84 - 86
11:26
Lamar Odom makes layup (Jordan Farmar assists)
86 - 86
11:08
Amare Stoudemire makes two point shot
86 - 88
10:53
Kobe Bryant bad pass
86 - 88
10:40
Amare Stoudemire misses 12-foot jumper
86 - 88
10:37
Jordan Farmar defensive rebound
86 - 88
10:37
Jordan Farmar lost ball (Goran Dragic steals)
86 - 88
10:27
Leandro Barbosa misses 25-foot three point jumper
86 - 88
10:26
Phoenix defensive team rebound
86 - 88
10:26
Channing Frye loose ball foul (Pau Gasol draws the foul)
86 - 88
10:15
Leandro Barbosa personal foul (Lamar Odom draws the foul)
86 - 88
10:08
Jordan Farmar misses 26-foot three point jumper
86 - 88
10:07
Pau Gasol offensive rebound
86 - 88
10:02
Kobe Bryant makes 10-foot jumper
88 - 88
9:53
Shannon Brown shooting foul (Goran Dragic draws the foul)
88 - 88
9:53
Goran Dragic misses free throw 1 of 2
88 - 88
9:53
Phoenix offensive team rebound
88 - 88
9:53
Goran Dragic makes free throw 2 of 2
88 - 89
9:30
Amare Stoudemire blocks Lamar Odom's 6-foot jumper
88 - 89
9:30
Jumpball: Lamar Odom vs. Amare Stoudemire (Jordan Farmar gains possession)
88 - 89
9:30
Los Angeles offensive team rebound
88 - 89
9:26
Jordan Farmar turnover
88 - 89
9:10
Goran Dragic misses 15-foot jumper
88 - 89
9:07
Goran Dragic offensive rebound
88 - 89
8:56
Leandro Barbosa misses three point jumper
88 - 89
8:55
Kobe Bryant defensive rebound
88 - 89
8:47
Channing Frye shooting foul (Lamar Odom draws the foul)
88 - 89
8:47
Official timeout
88 - 89
8:47
Robin Lopez enters the game for Channing Frye
88 - 89
8:47
Jason Richardson enters the game for Leandro Barbosa
88 - 89
8:47
Steve Nash enters the game for Goran Dragic
88 - 89
8:47
Lamar Odom makes free throw 1 of 2
89 - 89
8:47
Lamar Odom makes free throw 2 of 2
90 - 89
8:26
Jared Dudley makes driving layup
90 - 91
8:06
Shannon Brown bad pass (Jason Richardson steals)
90 - 91
7:56
Robin Lopez makes 16-foot jumper (Steve Nash assists)
90 - 93
7:35
Lamar Odom makes 6-foot two point shot
92 - 93
7:20
Pau Gasol shooting foul (Amare Stoudemire draws the foul)
92 - 93
7:20
Amare Stoudemire makes free throw 1 of 2
92 - 94
7:20
Derek Fisher enters the game for Jordan Farmar
92 - 94
7:20
Ron Artest enters the game for Shannon Brown
92 - 94
7:20
Amare Stoudemire makes free throw 2 of 2
92 - 95
7:03
Ron Artest bad pass (Robin Lopez steals)
92 - 95
6:58
Jason Richardson makes 24-foot three point jumper (Steve Nash assists)
92 - 98
6:56
Los Angeles full timeout
92 - 98
6:56
Grant Hill enters the game for Jared Dudley
92 - 98
6:46
Lamar Odom offensive foul (Amare Stoudemire draws the foul)
92 - 98
6:46
Lamar Odom turnover
92 - 98
6:26
Grant Hill misses 12-foot two point shot
92 - 98
6:24
Pau Gasol defensive rebound
92 - 98
6:20
Kobe Bryant misses 25-foot three point jumper
92 - 98
6:18
Grant Hill defensive rebound
92 - 98
6:07
Amare Stoudemire makes 15-foot jumper (Steve Nash assists)
92 - 100
5:39
Kobe Bryant misses 12-foot jumper
92 - 100
5:37
Robin Lopez defensive rebound
92 - 100
5:24
Grant Hill bad pass (Derek Fisher steals)
92 - 100
5:13
Ron Artest misses 25-foot three point jumper
92 - 100
5:11
Grant Hill defensive rebound
92 - 100
4:54
Amare Stoudemire offensive foul (Pau Gasol draws the foul)
92 - 100
4:54
Amare Stoudemire turnover
92 - 100
4:43
Grant Hill personal foul (Pau Gasol draws the foul)
92 - 100
4:33
Lamar Odom misses three point jumper
92 - 100
4:33
Los Angeles offensive team rebound
92 - 100
4:33
Steve Nash loose ball foul (Kobe Bryant draws the foul)
92 - 100
4:33
Kobe Bryant makes free throw 1 of 2
93 - 100
4:33
Kobe Bryant makes free throw 2 of 2
94 - 100
4:24
Derek Fisher personal foul (Steve Nash draws the foul)
94 - 100
4:11
Steve Nash misses 17-foot jumper
94 - 100
4:09
Phoenix offensive team rebound
94 - 100
4:09
Kobe Bryant loose ball foul (Robin Lopez draws the foul)
94 - 100
3:59
Steve Nash misses 25-foot three point jumper
94 - 100
3:56
Kobe Bryant defensive rebound
94 - 100
3:50
Robin Lopez personal foul (Kobe Bryant draws the foul)
94 - 100
3:50
Kobe Bryant makes free throw 1 of 2
95 - 100
3:50
Kobe Bryant makes free throw 2 of 2
96 - 100
3:39
Amare Stoudemire makes driving layup
96 - 102
3:23
Lamar Odom misses three point jumper
96 - 102
3:19
Jason Richardson defensive rebound
96 - 102
3:15
Lamar Odom personal foul (Robin Lopez draws the foul)
96 - 102
3:15
Andrew Bynum enters the game for Lamar Odom
96 - 102
3:15
Robin Lopez makes free throw 1 of 2
96 - 103
3:15
Robin Lopez makes free throw 2 of 2
96 - 104
3:06
Ron Artest misses 25-foot three point jumper
96 - 104
3:03
Amare Stoudemire defensive rebound
96 - 104
2:42
Steve Nash makes 19-foot jumper (Grant Hill assists)
96 - 106
2:42
Los Angeles 20 Sec. timeout
96 - 106
2:42
Phoenix full timeout
96 - 106
2:42
Shannon Brown enters the game for Andrew Bynum
96 - 106
2:32
Kobe Bryant misses 13-foot jumper
96 - 106
2:32
Los Angeles offensive team rebound
96 - 106
2:32
Pau Gasol makes free throw 1 of 2
97 - 106
2:32
Steve Nash loose ball foul (Pau Gasol draws the foul)
96 - 106
2:32
Pau Gasol misses free throw 2 of 2
97 - 106
2:31
Grant Hill defensive rebound
97 - 106
2:18
Amare Stoudemire makes driving layup
97 - 108
2:04
Kobe Bryant makes driving layup
99 - 108
1:44
Amare Stoudemire offensive foul (Pau Gasol draws the foul)
99 - 108
1:44
Amare Stoudemire turnover
99 - 108
1:36
Kobe Bryant misses 26-foot three point jumper
99 - 108
1:34
Los Angeles offensive team rebound
99 - 108
1:31
Ron Artest makes three point jumper (Pau Gasol assists)
102 - 108
1:12
Amare Stoudemire makes layup (Steve Nash assists)
102 - 110
1:00
Ron Artest misses three point jumper
102 - 110
0:59
Grant Hill defensive rebound
102 - 110
0:48
Ron Artest personal foul (Amare Stoudemire draws the foul)
102 - 110
0:48
Amare Stoudemire makes free throw 1 of 2
102 - 111
0:48
Amare Stoudemire misses free throw 2 of 2
102 - 111
0:47
Kobe Bryant defensive rebound
102 - 111
0:41
Kobe Bryant makes 9-foot running jumper
104 - 111
0:26
Jason Richardson makes 23-foot three point jumper (Steve Nash assists)
104 - 114
0:19
Kobe Bryant misses 6-foot jumper
104 - 114
0:19
Pau Gasol offensive rebound
106 - 114
0:19
Pau Gasol makes layup
106 - 114
0:19
Derek Fisher personal foul (Steve Nash draws the foul)
106 - 114
0:19
Steve Nash makes free throw 1 of 2
106 - 115
0:19
Jared Dudley enters the game for Robin Lopez
106 - 115
0:19
Steve Nash makes free throw 2 of 2
106 - 116
0:10
Shannon Brown makes 23-foot three point jumper (Kobe Bryant assists)
109 - 116
0:10
Shannon Brown personal foul (Steve Nash draws the foul)
109 - 116
0:10
Steve Nash makes free throw 1 of 2
109 - 117
0:10
Steve Nash makes free throw 2 of 2
109 - 118
0:04
Derek Fisher misses 26-foot three point jumper
109 - 118
0:02
Jared Dudley defensive rebound
109 - 118
0:00
End of the 4th Quarter
109 - 118
0:00
End Game
109 - 118
Jorge Sedano breaks down why re-signing Hassan Whiteside was so important to the Miami Heat and Pat Riley.

The Raptors' Kyle Lowry puts up a prayer from half court to send Game 1 of the Eastern Conference Semifinals into overtime.

Golic reacts to Nicolas Batum's hefty new contract. While overpaid, Golic believes Batum will be a great asset to the Hornets.
Western Conference Finals
LAL wins series 4-2
2015-2016 Pacific Standings