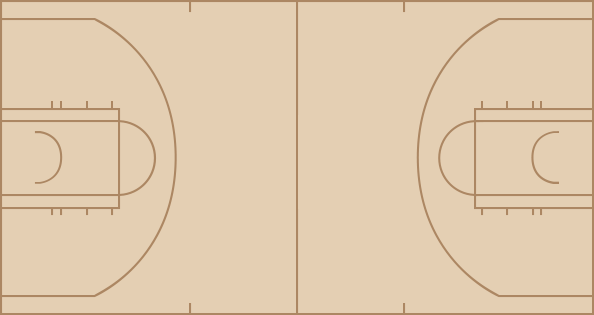 Timberwolves
time
TEAM
PLAY
SCORE
12:00
Start of the 1st Quarter
0 - 0
12:00
Jumpball: Darko Milicic vs. Josh McRoberts (Corey Brewer gains possession)
0 - 0
11:41
Kevin Love makes 27-foot three point jumper (Darko Milicic assists)
3 - 0
11:22
Darren Collison makes 18-foot two point shot
3 - 2
11:11
Darko Milicic misses 13-foot two point shot
3 - 2
11:10
Josh McRoberts defensive rebound
3 - 2
11:03
Josh McRoberts misses 25-foot three point jumper
3 - 2
11:02
Darko Milicic defensive rebound
3 - 2
10:53
Kevin Love makes two point shot
5 - 2
10:45
Darren Collison lost ball (Darko Milicic steals)
5 - 2
10:41
Kevin Love misses layup
5 - 2
10:41
Josh McRoberts defensive rebound
5 - 2
10:32
Mike Dunleavy makes layup (Josh McRoberts assists)
5 - 4
10:12
Luke Ridnour makes 19-foot jumper
7 - 4
9:57
Roy Hibbert lost ball (Darko Milicic steals)
7 - 4
9:52
Kevin Love misses dunk
7 - 4
9:52
Josh McRoberts defensive rebound
7 - 4
9:45
Darren Collison makes 25-foot three point jumper (Danny Granger assists)
7 - 7
9:30
Kevin Love offensive foul (Mike Dunleavy draws the foul)
7 - 7
9:30
Kevin Love turnover
7 - 7
9:12
Darko Milicic personal foul (Roy Hibbert draws the foul)
7 - 7
9:08
Danny Granger makes two point shot (Roy Hibbert assists)
7 - 9
8:53
Michael Beasley misses 25-foot three point jumper
7 - 9
8:52
Josh McRoberts defensive rebound
7 - 9
8:48
Mike Dunleavy misses 27-foot three point jumper
7 - 9
8:47
Darko Milicic defensive rebound
7 - 9
8:37
Michael Beasley misses 21-foot jumper
7 - 9
8:37
Minnesota offensive team rebound
7 - 9
8:37
Josh McRoberts loose ball foul (Kevin Love draws the foul)
7 - 9
8:32
Kevin Love misses 17-foot jumper
7 - 9
8:30
Danny Granger defensive rebound
7 - 9
8:23
Josh McRoberts bad pass
7 - 9
8:12
Michael Beasley misses 17-foot jumper
7 - 9
8:11
Josh McRoberts defensive rebound
7 - 9
8:08
Luke Ridnour personal foul (Danny Granger draws the foul)
7 - 9
8:08
Paul George enters the game for Mike Dunleavy
7 - 9
8:00
Danny Granger makes 19-foot jumper (Josh McRoberts assists)
7 - 11
7:50
Darko Milicic misses 9-foot two point shot
7 - 11
7:48
Josh McRoberts defensive rebound
7 - 11
7:39
Darko Milicic personal foul (Roy Hibbert draws the foul)
7 - 11
7:24
Darren Collison misses three point jumper
7 - 11
7:24
Corey Brewer defensive rebound
7 - 11
7:16
Corey Brewer makes 26-foot three point jumper (Luke Ridnour assists)
10 - 11
7:03
Michael Beasley personal foul (Danny Granger draws the foul)
10 - 11
6:58
Darren Collison offensive foul (Corey Brewer draws the foul)
10 - 11
6:58
Darren Collison turnover
10 - 11
6:47
Michael Beasley misses 8-foot jumper
10 - 11
6:46
Roy Hibbert defensive rebound
10 - 11
6:37
Danny Granger misses jumper
10 - 11
6:35
Kevin Love defensive rebound
10 - 11
6:26
Josh McRoberts personal foul (Darko Milicic draws the foul)
10 - 11
6:26
Anthony Tolliver enters the game for Michael Beasley
10 - 11
6:26
Martell Webster enters the game for Kevin Love
10 - 11
6:26
Tyler Hansbrough enters the game for Josh McRoberts
10 - 11
6:26
A.J. Price enters the game for Darren Collison
10 - 11
6:20
Corey Brewer lost ball (Roy Hibbert steals)
10 - 11
6:13
Paul George makes 22-foot three point jumper (A.J. Price assists)
10 - 14
6:03
Luke Ridnour misses jumper
10 - 14
6:01
Roy Hibbert defensive rebound
10 - 14
5:54
Paul George makes 22-foot three point jumper (Danny Granger assists)
10 - 17
5:43
Danny Granger shooting foul (Anthony Tolliver draws the foul)
10 - 17
5:43
Indiana full timeout
10 - 17
5:43
Jeff Foster enters the game for Roy Hibbert
10 - 17
5:43
Anthony Tolliver makes free throw 1 of 2
11 - 17
5:43
Anthony Tolliver makes free throw 2 of 2
12 - 17
5:33
Martell Webster shooting foul (Danny Granger draws the foul)
12 - 17
5:33
Danny Granger misses free throw 1 of 3
12 - 17
5:33
Indiana offensive team rebound
12 - 17
5:33
Danny Granger misses free throw 2 of 3
12 - 17
5:33
Indiana offensive team rebound
12 - 17
5:33
Danny Granger makes free throw 3 of 3
12 - 18
5:26
Anthony Tolliver misses 6-foot jumper
12 - 18
5:24
Jeff Foster defensive rebound
12 - 18
5:16
Paul George makes 2-foot two point shot
12 - 20
5:11
Corey Brewer makes 5-foot jumper (Luke Ridnour assists)
14 - 20
5:11
Danny Granger shooting foul (Corey Brewer draws the foul)
14 - 20
5:11
Nikola Pekovic enters the game for Darko Milicic
14 - 20
5:11
Sebastian Telfair enters the game for Luke Ridnour
14 - 20
5:11
Mike Dunleavy enters the game for Danny Granger
14 - 20
5:11
Corey Brewer makes free throw 1 of 1
15 - 20
5:00
Paul George misses 20-foot jumper
15 - 20
4:58
Anthony Tolliver defensive rebound
15 - 20
4:48
Nikola Pekovic misses jumper
15 - 20
4:47
Anthony Tolliver offensive rebound
15 - 20
4:41
Corey Brewer misses 25-foot three point jumper
15 - 20
4:39
Mike Dunleavy defensive rebound
15 - 20
4:30
A.J. Price misses 25-foot three point jumper
15 - 20
4:28
Martell Webster defensive rebound
15 - 20
4:16
Corey Brewer misses three point jumper
15 - 20
4:16
Paul George defensive rebound
15 - 20
4:00
Jeff Foster misses 18-foot jumper
15 - 20
3:59
Anthony Tolliver defensive rebound
15 - 20
3:43
Martell Webster makes 21-foot jumper (Anthony Tolliver assists)
17 - 20
3:30
Tyler Hansbrough misses 18-foot jumper
17 - 20
3:28
Anthony Tolliver defensive rebound
17 - 20
3:16
Corey Brewer misses 17-foot jumper
17 - 20
3:15
Mike Dunleavy defensive rebound
17 - 20
3:11
Paul George misses 24-foot three point jumper
17 - 20
3:10
Anthony Tolliver defensive rebound
17 - 20
2:55
Martell Webster makes 26-foot three point jumper (Corey Brewer assists)
20 - 20
2:48
Mike Dunleavy foul (Martell Webster draws the foul)
20 - 20
2:48
Mike Dunleavy turnover
20 - 20
2:48
Minnesota full timeout
20 - 20
2:48
Roy Hibbert enters the game for Paul George
20 - 20
2:48
James Posey enters the game for Jeff Foster
20 - 20
2:38
Anthony Tolliver misses 27-foot three point jumper
20 - 20
2:36
Sebastian Telfair offensive rebound
20 - 20
2:21
Corey Brewer misses 25-foot three point jumper
20 - 20
2:20
Tyler Hansbrough defensive rebound
20 - 20
2:15
Anthony Tolliver personal foul (Roy Hibbert draws the foul)
20 - 20
2:15
Roy Hibbert makes free throw 1 of 2
20 - 21
2:15
Wesley Johnson enters the game for Corey Brewer
20 - 21
2:15
Darren Collison enters the game for A.J. Price
20 - 21
2:15
Roy Hibbert makes free throw 2 of 2
20 - 22
2:03
Sebastian Telfair makes three point jumper (Martell Webster assists)
23 - 22
1:42
Roy Hibbert misses 19-foot jumper
23 - 22
1:40
Indiana defensive team rebound
23 - 22
1:40
Tyler Hansbrough loose ball foul (Anthony Tolliver draws the foul)
23 - 22
1:40
Anthony Tolliver makes free throw 1 of 2
24 - 22
1:40
Anthony Tolliver misses free throw 2 of 2
24 - 22
1:40
James Posey defensive rebound
24 - 22
1:28
Tyler Hansbrough bad pass (Nikola Pekovic steals)
24 - 22
1:20
Wesley Johnson misses 17-foot jumper
24 - 22
1:19
Mike Dunleavy defensive rebound
24 - 22
1:00
Nikola Pekovic personal foul (Roy Hibbert draws the foul)
24 - 22
1:00
Roy Hibbert misses free throw 1 of 2
24 - 22
1:00
Indiana offensive team rebound
24 - 22
1:00
Roy Hibbert makes free throw 2 of 2
24 - 23
0:48
Roy Hibbert blocks Sebastian Telfair's 5-foot jumper
24 - 23
0:46
Mike Dunleavy defensive rebound
24 - 23
0:34
Roy Hibbert misses layup
24 - 23
0:33
Nikola Pekovic defensive rebound
24 - 23
0:27
Tyler Hansbrough personal foul (Anthony Tolliver draws the foul)
24 - 23
0:27
Anthony Tolliver misses free throw 1 of 2
24 - 23
0:27
Minnesota offensive team rebound
24 - 23
0:27
Anthony Tolliver makes free throw 2 of 2
25 - 23
0:05
Darren Collison misses 11-foot jumper
25 - 23
0:04
Roy Hibbert offensive rebound
25 - 23
0:03
Wesley Johnson blocks Roy Hibbert's 6-foot jumper
25 - 23
0:01
Wesley Johnson defensive rebound
25 - 23
0:00
Wesley Johnson misses 25-foot three point jumper
25 - 23
0:00
Minnesota offensive team rebound
25 - 23
0:00
End of the 1st Quarter
25 - 23

time
TEAM
PLAY
SCORE
12:00
Start of the 2nd Quarter
25 - 23
11:41
James Posey misses 24-foot three point jumper
25 - 23
11:40
Roy Hibbert offensive rebound
25 - 23
11:36
Danny Granger makes 27-foot three point jumper (Roy Hibbert assists)
25 - 26
11:21
Wesley Johnson misses 21-foot jumper
25 - 26
11:19
Nikola Pekovic offensive rebound
25 - 26
11:18
Nikola Pekovic misses layup
25 - 26
11:17
Roy Hibbert defensive rebound
25 - 26
11:02
Anthony Tolliver illegal defense foul (2nd personal foul)
25 - 26
11:02
Darren Collison makes technical free throw
25 - 27
11:00
Wesley Johnson personal foul (James Posey draws the foul)
25 - 27
10:52
Danny Granger misses 24-foot three point jumper
25 - 27
10:52
Indiana defensive team rebound
25 - 27
10:41
Roy Hibbert blocks Martell Webster's layup
25 - 27
10:38
Danny Granger defensive rebound
25 - 27
10:26
Anthony Tolliver illegal defense foul (2nd personal foul)
25 - 27
10:26
Darren Collison makes technical free throw
25 - 28
10:15
Anthony Tolliver shooting foul (Josh McRoberts draws the foul)
25 - 28
10:15
Josh McRoberts misses free throw 1 of 2
25 - 28
10:15
Indiana offensive team rebound
25 - 28
10:15
Josh McRoberts misses free throw 2 of 2
25 - 28
10:15
Wesley Johnson defensive rebound
25 - 28
9:59
Sebastian Telfair misses 24-foot three point jumper
25 - 28
9:57
Danny Granger defensive rebound
25 - 28
9:40
Josh McRoberts misses 25-foot three point jumper
25 - 28
9:38
Nikola Pekovic defensive rebound
25 - 28
9:32
Sebastian Telfair misses 21-foot jumper
25 - 28
9:32
Danny Granger defensive rebound
25 - 28
9:32
Anthony Tolliver loose ball foul (Danny Granger draws the foul)
25 - 28
9:32
Darko Milicic enters the game for Anthony Tolliver
25 - 28
9:32
Kevin Love enters the game for Nikola Pekovic
25 - 28
9:32
Paul George enters the game for James Posey
25 - 28
9:19
Roy Hibbert offensive foul (Martell Webster draws the foul)
25 - 28
9:19
Roy Hibbert turnover
25 - 28
9:08
Darko Milicic makes 15-foot jumper
27 - 28
8:55
Danny Granger makes 25-foot three point jumper (Darren Collison assists)
27 - 31
8:41
Sebastian Telfair misses 6-foot jumper
27 - 31
8:40
Darren Collison defensive rebound
27 - 31
8:33
Darren Collison makes jumper
27 - 33
8:17
Paul George shooting foul (Kevin Love draws the foul)
27 - 33
8:17
Official timeout
27 - 33
8:17
Wayne Ellington enters the game for Wesley Johnson
27 - 33
8:17
Kevin Love makes free throw 1 of 2
28 - 33
8:17
Kevin Love makes free throw 2 of 2
29 - 33
8:02
Kevin Love personal foul (Roy Hibbert draws the foul)
29 - 33
7:54
Josh McRoberts bad pass
29 - 33
7:41
Darko Milicic misses 9-foot jumper
29 - 33
7:39
Kevin Love offensive rebound
29 - 33
7:39
Kevin Love misses tip shot
29 - 33
7:39
Danny Granger defensive rebound
29 - 33
7:28
Roy Hibbert makes 16-foot jumper
29 - 35
7:13
Wayne Ellington makes 25-foot three point jumper (Sebastian Telfair assists)
32 - 35
7:01
Sebastian Telfair shooting foul (Roy Hibbert draws the foul)
32 - 35
7:01
Luke Ridnour enters the game for Sebastian Telfair
32 - 35
7:01
Michael Beasley enters the game for Martell Webster
32 - 35
7:01
Roy Hibbert makes free throw 1 of 2
32 - 36
7:01
Mike Dunleavy enters the game for Danny Granger
32 - 36
7:01
Roy Hibbert makes free throw 2 of 2
32 - 37
6:48
Darko Milicic makes 10-foot two point shot
34 - 37
6:24
Darren Collison makes two point shot
34 - 39
6:13
Wayne Ellington makes layup (Darko Milicic assists)
36 - 39
6:05
Indiana full timeout
36 - 39
6:05
Jeff Foster enters the game for Roy Hibbert
36 - 39
6:05
James Posey enters the game for Paul George
36 - 39
5:56
James Posey misses 25-foot three point jumper
36 - 39
5:56
Darko Milicic defensive rebound
36 - 39
5:39
Darko Milicic misses 12-foot jumper
36 - 39
5:37
Jeff Foster defensive rebound
36 - 39
5:16
James Posey misses 25-foot three point jumper
36 - 39
5:15
Darko Milicic defensive rebound
36 - 39
5:03
Michael Beasley makes layup
38 - 39
5:03
Mike Dunleavy shooting foul (Michael Beasley draws the foul)
38 - 39
5:03
Michael Beasley makes free throw 1 of 1
39 - 39
4:43
Josh McRoberts makes driving layup
39 - 41
4:28
James Posey personal foul (Darko Milicic draws the foul)
39 - 41
4:16
Jeff Foster shooting foul (Michael Beasley draws the foul)
39 - 41
4:16
Michael Beasley makes free throw 1 of 2
40 - 41
4:16
Michael Beasley makes free throw 2 of 2
41 - 41
4:03
Darko Milicic personal foul (Jeff Foster draws the foul)
41 - 41
4:03
Jeff Foster misses free throw 1 of 2
41 - 41
4:03
Indiana offensive team rebound
41 - 41
4:03
Nikola Pekovic enters the game for Darko Milicic
41 - 41
4:03
Jeff Foster misses free throw 2 of 2
41 - 41
4:03
Kevin Love defensive rebound
41 - 41
3:57
Darren Collison shooting foul (Luke Ridnour draws the foul)
41 - 41
3:57
Luke Ridnour misses free throw 1 of 2
41 - 41
3:57
Minnesota offensive team rebound
41 - 41
3:57
Luke Ridnour makes free throw 2 of 2
42 - 41
3:47
Darren Collison misses 17-foot jumper
42 - 41
3:44
Wayne Ellington defensive rebound
42 - 41
3:39
Luke Ridnour makes 20-foot jumper (Wayne Ellington assists)
44 - 41
3:29
Nikola Pekovic shooting foul (Josh McRoberts draws the foul)
44 - 41
3:29
Josh McRoberts makes free throw 1 of 2
44 - 42
3:29
A.J. Price enters the game for Darren Collison
44 - 42
3:29
Josh McRoberts makes free throw 2 of 2
44 - 43
3:19
Michael Beasley makes 18-foot jumper
46 - 43
3:12
Josh McRoberts misses layup
46 - 43
3:11
Josh McRoberts offensive rebound
46 - 43
3:11
Josh McRoberts misses tip shot
46 - 43
3:10
Wayne Ellington defensive rebound
46 - 43
3:01
Kevin Love makes 6-foot two point shot
48 - 43
2:58
Indiana 20 Sec. timeout
48 - 43
2:58
Minnesota full timeout
48 - 43
2:58
Paul George enters the game for Josh McRoberts
48 - 43
2:58
Danny Granger enters the game for Mike Dunleavy
48 - 43
2:58
Roy Hibbert enters the game for Jeff Foster
48 - 43
2:58
Martell Webster enters the game for Kevin Love
48 - 43
2:49
James Posey bad pass
48 - 43
2:30
Nikola Pekovic makes 4-foot two point shot
50 - 43
2:12
A.J. Price misses 27-foot three point jumper
50 - 43
2:11
Luke Ridnour defensive rebound
50 - 43
2:02
Michael Beasley misses 12-foot jumper
50 - 43
2:01
James Posey defensive rebound
50 - 43
1:42
Roy Hibbert misses 16-foot jumper
50 - 43
1:40
Luke Ridnour defensive rebound
50 - 43
1:32
Roy Hibbert blocks Nikola Pekovic's layup
50 - 43
1:31
Roy Hibbert defensive rebound
50 - 43
1:13
Danny Granger makes 6-foot jumper
50 - 45
0:58
Nikola Pekovic misses 12-foot jumper
50 - 45
0:57
James Posey defensive rebound
50 - 45
0:47
Roy Hibbert makes jumper (A.J. Price assists)
50 - 47
0:34
Luke Ridnour misses 15-foot jumper
50 - 47
0:34
James Posey defensive rebound
50 - 47
0:27
Michael Beasley blocks A.J. Price's 8-foot jumper
50 - 47
0:26
Luke Ridnour defensive rebound
50 - 47
0:04
Luke Ridnour makes 18-foot two point shot
52 - 47
0:00
Michael Beasley blocks Danny Granger's 28-foot three point jumper
52 - 47
0:00
Indiana offensive team rebound
52 - 47
0:00
End of the 2nd Quarter
52 - 47

time
TEAM
PLAY
SCORE
12:00
Start of the 3rd Quarter
52 - 47
11:48
Darko Milicic personal foul (Roy Hibbert draws the foul)
52 - 47
11:37
Mike Dunleavy traveling
52 - 47
11:23
Corey Brewer bad pass (Mike Dunleavy steals)
52 - 47
11:12
Darko Milicic blocks Roy Hibbert's 10-foot jumper
52 - 47
11:11
Roy Hibbert offensive rebound
52 - 47
11:10
Roy Hibbert makes 5-foot two point shot
52 - 49
10:56
Darko Milicic makes two point shot (Kevin Love assists)
54 - 49
10:45
Michael Beasley shooting foul (Danny Granger draws the foul)
54 - 49
10:45
Danny Granger makes free throw 1 of 2
54 - 50
10:45
Danny Granger misses free throw 2 of 2
54 - 50
10:45
Kevin Love defensive rebound
54 - 50
10:33
Darko Milicic misses 8-foot jumper
54 - 50
10:32
Roy Hibbert defensive rebound
54 - 50
10:29
Darren Collison bad pass
54 - 50
10:19
Michael Beasley foul (Mike Dunleavy draws the foul)
54 - 50
10:19
Michael Beasley turnover
54 - 50
10:04
Darren Collison bad pass (Corey Brewer steals)
54 - 50
9:45
Kevin Love misses 13-foot jumper
54 - 50
9:45
Danny Granger defensive rebound
54 - 50
9:37
Darren Collison misses 8-foot jumper
54 - 50
9:36
Kevin Love defensive rebound
54 - 50
9:33
Kevin Love bad pass (Mike Dunleavy steals)
54 - 50
9:29
Mike Dunleavy misses 26-foot three point jumper
54 - 50
9:27
Michael Beasley defensive rebound
54 - 50
9:19
Darko Milicic bad pass (Josh McRoberts steals)
54 - 50
9:12
Danny Granger misses 27-foot three point jumper
54 - 50
9:11
Luke Ridnour defensive rebound
54 - 50
8:57
Darko Milicic misses layup
54 - 50
8:56
Roy Hibbert defensive rebound
54 - 50
8:52
Luke Ridnour shooting foul (Danny Granger draws the foul)
54 - 50
8:52
Danny Granger makes free throw 1 of 2
54 - 51
8:52
Danny Granger makes free throw 2 of 2
54 - 52
8:41
Mike Dunleavy shooting foul (Corey Brewer draws the foul)
54 - 52
8:41
Corey Brewer makes free throw 1 of 2
55 - 52
8:41
Corey Brewer misses free throw 2 of 2
55 - 52
8:41
Roy Hibbert defensive rebound
55 - 52
8:34
Michael Beasley personal foul (Danny Granger draws the foul)
55 - 52
8:33
Mike Dunleavy makes 25-foot three point jumper (Danny Granger assists)
55 - 55
8:21
Corey Brewer traveling
55 - 55
8:07
Roy Hibbert misses 16-foot jumper
55 - 55
8:04
Josh McRoberts offensive rebound
55 - 55
8:04
Michael Beasley shooting foul (Josh McRoberts draws the foul)
55 - 55
8:04
Wesley Johnson enters the game for Corey Brewer
55 - 55
8:04
Martell Webster enters the game for Michael Beasley
55 - 55
8:04
Josh McRoberts makes free throw 1 of 2
55 - 56
8:04
Josh McRoberts makes free throw 2 of 2
55 - 57
7:50
Luke Ridnour misses 17-foot jumper
55 - 57
7:48
Minnesota defensive team rebound
55 - 57
7:48
Nikola Pekovic enters the game for Darko Milicic
55 - 57
7:26
Danny Granger misses 27-foot three point jumper
55 - 57
7:24
Kevin Love defensive rebound
55 - 57
7:09
Martell Webster misses 25-foot three point jumper
55 - 57
7:09
Josh McRoberts defensive rebound
55 - 57
7:00
Josh McRoberts traveling
55 - 57
6:50
Nikola Pekovic bad pass (Josh McRoberts steals)
55 - 57
6:46
Josh McRoberts makes driving layup
55 - 59
6:46
Nikola Pekovic shooting foul (Josh McRoberts draws the foul)
55 - 59
6:46
Josh McRoberts misses free throw 1 of 1
55 - 59
6:46
Paul George enters the game for Danny Granger
55 - 59
6:46
Kevin Love defensive rebound
55 - 59
6:31
Martell Webster misses 15-foot jumper
55 - 59
6:30
Josh McRoberts defensive rebound
55 - 59
6:11
Paul George makes layup (Roy Hibbert assists)
55 - 61
6:11
Nikola Pekovic shooting foul (Paul George draws the foul)
55 - 61
6:11
A.J. Price enters the game for Darren Collison
55 - 61
6:11
Kosta Koufos enters the game for Nikola Pekovic
55 - 61
6:11
Solomon Jones enters the game for Roy Hibbert
55 - 61
6:11
Paul George misses free throw 1 of 1
55 - 61
6:11
Kevin Love defensive rebound
55 - 61
5:58
Wesley Johnson misses layup
55 - 61
5:54
Mike Dunleavy defensive rebound
55 - 61
5:43
Paul George misses three point jumper
55 - 61
5:41
Paul George offensive rebound
55 - 61
5:37
Josh McRoberts misses jumper
55 - 61
5:35
A.J. Price offensive rebound
55 - 61
5:31
Josh McRoberts lost ball (Luke Ridnour steals)
55 - 61
5:26
Luke Ridnour makes driving layup
57 - 61
5:05
Paul George lost ball (Kosta Koufos steals)
57 - 61
4:54
Josh McRoberts shooting foul (Kevin Love draws the foul)
57 - 61
4:54
Indiana full timeout
57 - 61
4:54
Danny Granger enters the game for Josh McRoberts
57 - 61
4:54
Tyler Hansbrough enters the game for Mike Dunleavy
57 - 61
4:54
Sebastian Telfair enters the game for Luke Ridnour
57 - 61
4:54
Kevin Love misses free throw 1 of 2
57 - 61
4:54
Minnesota offensive team rebound
57 - 61
4:54
Kevin Love misses free throw 2 of 2
57 - 61
4:54
Kosta Koufos offensive rebound
57 - 61
4:54
Kosta Koufos misses tip shot
57 - 61
4:52
Paul George defensive rebound
57 - 61
4:31
Paul George misses 25-foot three point jumper
57 - 61
4:30
Paul George offensive rebound
57 - 61
4:26
Danny Granger misses 27-foot three point jumper
57 - 61
4:24
Kosta Koufos defensive rebound
57 - 61
4:16
Martell Webster misses 28-foot three point jumper
57 - 61
4:15
Danny Granger defensive rebound
57 - 61
4:07
A.J. Price misses 28-foot three point jumper
57 - 61
4:05
Kosta Koufos defensive rebound
57 - 61
3:47
Wesley Johnson makes 28-foot three point jumper (Sebastian Telfair assists)
60 - 61
3:41
Wesley Johnson shooting foul (Danny Granger draws the foul)
60 - 61
3:41
Anthony Tolliver enters the game for Kevin Love
60 - 61
3:41
Danny Granger makes free throw 1 of 2
60 - 62
3:41
Danny Granger makes free throw 2 of 2
60 - 63
3:27
Kosta Koufos makes 20-foot jumper (Sebastian Telfair assists)
62 - 63
3:12
Solomon Jones lost ball (Kosta Koufos steals)
62 - 63
2:54
Kosta Koufos misses 7-foot jumper
62 - 63
2:53
Tyler Hansbrough defensive rebound
62 - 63
2:42
Paul George misses 19-foot jumper
62 - 63
2:41
Martell Webster defensive rebound
62 - 63
2:18
Sebastian Telfair foul (A.J. Price draws the foul)
62 - 63
2:18
Sebastian Telfair turnover
62 - 63
2:18
Minnesota full timeout
62 - 63
2:00
Danny Granger bad pass (Martell Webster steals)
62 - 63
1:52
Anthony Tolliver bad pass (A.J. Price steals)
62 - 63
1:47
Danny Granger makes dunk (A.J. Price assists)
62 - 65
1:35
Solomon Jones blocks Martell Webster's layup
62 - 65
1:32
Danny Granger defensive rebound
62 - 65
1:30
Danny Granger makes layup (Paul George assists)
62 - 67
1:30
Sebastian Telfair shooting foul (Danny Granger draws the foul)
62 - 67
1:30
Danny Granger makes free throw 1 of 1
62 - 68
1:17
Anthony Tolliver misses 26-foot three point jumper
62 - 68
1:16
Danny Granger defensive rebound
62 - 68
1:09
Tyler Hansbrough misses 17-foot jumper
62 - 68
1:08
Wesley Johnson defensive rebound
62 - 68
0:54
Wesley Johnson misses 26-foot three point jumper
62 - 68
0:53
A.J. Price defensive rebound
62 - 68
0:38
Solomon Jones makes 18-foot jumper (Paul George assists)
62 - 70
0:31
Danny Granger personal foul (Anthony Tolliver draws the foul)
62 - 70
0:28
Wesley Johnson misses jumper
62 - 70
0:27
Tyler Hansbrough defensive rebound
62 - 70
0:07
A.J. Price makes 22-foot two point shot
62 - 72
0:01
Sebastian Telfair makes 26-foot three pointer
65 - 72
0:00
End of the 3rd Quarter
65 - 72

time
TEAM
PLAY
SCORE
12:00
Start of the 4th Quarter
65 - 72
11:45
Roy Hibbert blocks Sebastian Telfair's 4-foot jumper
65 - 72
11:44
Sebastian Telfair offensive rebound
65 - 72
11:42
Sebastian Telfair bad pass
65 - 72
11:37
Sebastian Telfair personal foul (A.J. Price draws the foul)
65 - 72
11:22
Roy Hibbert misses 13-foot jumper
65 - 72
11:22
Kosta Koufos defensive rebound
65 - 72
11:04
Kosta Koufos makes 5-foot two point shot
67 - 72
10:52
Martell Webster personal foul (Roy Hibbert draws the foul)
67 - 72
10:44
Roy Hibbert makes 17-foot jumper (A.J. Price assists)
67 - 74
10:18
Sebastian Telfair misses 16-foot jumper
67 - 74
10:17
Josh McRoberts defensive rebound
67 - 74
10:08
Josh McRoberts bad pass (Kosta Koufos steals)
67 - 74
10:06
Martell Webster bad pass (Josh McRoberts steals)
67 - 74
9:56
Kosta Koufos shooting foul (Roy Hibbert draws the foul)
67 - 74
9:56
Roy Hibbert makes free throw 1 of 2
67 - 75
9:56
Darren Collison enters the game for A.J. Price
67 - 75
9:56
Danny Granger enters the game for Paul George
67 - 75
9:56
Roy Hibbert makes free throw 2 of 2
67 - 76
9:40
Roy Hibbert shooting foul (Anthony Tolliver draws the foul)
67 - 76
9:40
Anthony Tolliver makes free throw 1 of 2
68 - 76
9:40
Anthony Tolliver misses free throw 2 of 2
68 - 76
9:40
Roy Hibbert defensive rebound
68 - 76
9:29
Danny Granger makes layup (Roy Hibbert assists)
68 - 78
9:29
Martell Webster defensive goaltending
68 - 78
9:15
Wayne Ellington makes 19-foot two point shot
70 - 78
9:03
Roy Hibbert misses 20-foot jumper
70 - 78
9:03
Anthony Tolliver defensive rebound
70 - 78
8:51
Kosta Koufos misses 9-foot jumper
70 - 78
8:49
Danny Granger defensive rebound
70 - 78
8:36
Kosta Koufos shooting foul (Roy Hibbert draws the foul)
70 - 78
8:36
Official timeout
70 - 78
8:36
Tyler Hansbrough enters the game for Josh McRoberts
70 - 78
8:36
Luke Ridnour enters the game for Anthony Tolliver
70 - 78
8:36
Kevin Love enters the game for Sebastian Telfair
70 - 78
8:36
Nikola Pekovic enters the game for Kosta Koufos
70 - 78
8:36
Roy Hibbert misses free throw 1 of 2
70 - 78
8:36
Indiana offensive team rebound
70 - 78
8:36
Roy Hibbert makes free throw 2 of 2
70 - 79
8:22
Roy Hibbert blocks Nikola Pekovic's layup
70 - 79
8:21
Wayne Ellington offensive rebound
70 - 79
8:15
Martell Webster misses 3-foot jumper
70 - 79
8:15
Nikola Pekovic offensive rebound
70 - 79
8:15
Nikola Pekovic misses tip shot
70 - 79
8:11
Roy Hibbert defensive rebound
70 - 79
8:10
Roy Hibbert bad pass (Wayne Ellington steals)
70 - 79
8:07
Roy Hibbert blocks Wayne Ellington's layup
70 - 79
8:07
Minnesota offensive team rebound
70 - 79
8:07
Michael Beasley enters the game for Martell Webster
70 - 79
8:03
Luke Ridnour misses 18-foot jumper
70 - 79
8:02
Danny Granger defensive rebound
70 - 79
7:58
Danny Granger misses 20-foot jumper
70 - 79
7:56
Darren Collison offensive rebound
70 - 79
7:52
Mike Dunleavy makes 17-foot jumper (Darren Collison assists)
70 - 81
7:31
Tyler Hansbrough shooting foul (Nikola Pekovic draws the foul)
70 - 81
7:31
Nikola Pekovic makes free throw 1 of 2
71 - 81
7:31
Solomon Jones enters the game for Roy Hibbert
71 - 81
7:31
Nikola Pekovic makes free throw 2 of 2
72 - 81
7:16
Darren Collison makes 17-foot jumper (Danny Granger assists)
72 - 83
7:09
Solomon Jones personal foul (Nikola Pekovic draws the foul)
72 - 83
7:01
Kevin Love misses 26-foot three point jumper
72 - 83
7:01
Darren Collison defensive rebound
72 - 83
6:56
Danny Granger makes 27-foot three point jumper (Darren Collison assists)
72 - 86
6:52
Minnesota full timeout
72 - 86
6:43
Luke Ridnour bad pass (Mike Dunleavy steals)
72 - 86
6:39
Darren Collison makes two point shot (Mike Dunleavy assists)
72 - 88
6:26
Michael Beasley traveling
72 - 88
6:15
Tyler Hansbrough misses jumper
72 - 88
6:13
Michael Beasley defensive rebound
72 - 88
6:03
Wayne Ellington misses 25-foot three point jumper
72 - 88
6:01
Minnesota defensive team rebound
72 - 88
6:01
Nikola Pekovic loose ball foul (Solomon Jones draws the foul)
72 - 88
6:01
Solomon Jones misses free throw 1 of 2
72 - 88
6:01
Indiana offensive team rebound
72 - 88
6:01
Solomon Jones misses free throw 2 of 2
72 - 88
6:01
Indiana defensive team rebound
72 - 88
5:50
Michael Beasley makes two point shot
74 - 88
5:50
Danny Granger shooting foul (Michael Beasley draws the foul)
74 - 88
5:50
Michael Beasley misses free throw 1 of 1
74 - 88
5:50
Mike Dunleavy defensive rebound
74 - 88
5:26
turnover
74 - 88
5:18
Luke Ridnour makes 18-foot jumper
76 - 88
4:54
Darren Collison makes 14-foot running jumper
76 - 90
4:45
Michael Beasley turnover
76 - 90
4:35
Michael Beasley shooting foul (Danny Granger draws the foul)
76 - 90
4:35
Josh McRoberts enters the game for Tyler Hansbrough
76 - 90
4:35
Roy Hibbert enters the game for Solomon Jones
76 - 90
4:35
Wesley Johnson enters the game for Michael Beasley
76 - 90
4:35
Danny Granger makes free throw 1 of 2
76 - 91
4:35
Danny Granger makes free throw 2 of 2
76 - 92
4:18
Luke Ridnour misses 20-foot jumper
76 - 92
4:15
Kevin Love offensive rebound
76 - 92
4:15
Roy Hibbert blocks Kevin Love's layup
76 - 94
4:15
Luke Ridnour offensive rebound
76 - 94
4:11
Wayne Ellington misses 26-foot three point jumper
76 - 92
4:09
Roy Hibbert defensive rebound
76 - 92
4:01
Darren Collison makes driving layup
76 - 94
3:47
Luke Ridnour turnover
76 - 94
3:47
Jason Hart enters the game for Luke Ridnour
76 - 94
3:47
Indiana full timeout
76 - 94
3:47
Magnum Rolle enters the game for Danny Granger
76 - 94
3:47
Lance Stephenson enters the game for Josh McRoberts
76 - 94
3:47
Paul George enters the game for Darren Collison
76 - 94
3:47
Kosta Koufos enters the game for Kevin Love
76 - 94
3:47
Martell Webster enters the game for Wayne Ellington
76 - 94
3:35
Jason Hart personal foul (Mike Dunleavy draws the foul)
76 - 94
3:35
Lazar Hayward enters the game for Martell Webster
76 - 94
3:35
Mike Dunleavy makes free throw 1 of 2
76 - 95
3:35
Mike Dunleavy makes free throw 2 of 2
76 - 96
3:26
Nikola Pekovic makes dunk (Wesley Johnson assists)
78 - 96
3:02
Jason Hart blocks Lance Stephenson's 20-foot jumper
78 - 96
3:01
Paul George offensive rebound
78 - 96
2:56
Lance Stephenson misses 27-foot three point jumper
78 - 96
2:56
Indiana offensive team rebound
78 - 96
2:56
turnover
78 - 96
2:43
Lazar Hayward misses 19-foot jumper
78 - 96
2:42
Roy Hibbert defensive rebound
78 - 96
2:29
Paul George misses 26-foot three point jumper
78 - 96
2:28
Nikola Pekovic defensive rebound
78 - 96
2:20
Roy Hibbert shooting foul (Lazar Hayward draws the foul)
78 - 96
2:20
Lazar Hayward makes free throw 2 of 2
79 - 96
2:20
Lance Allred enters the game for Roy Hibbert
79 - 96
2:20
Lazar Hayward misses free throw 1 of 2
82 - 98
2:20
Minnesota offensive team rebound
82 - 98
2:05
Mike Dunleavy traveling
79 - 96
1:47
Lazar Hayward makes 28-foot three point jumper (Wesley Johnson assists)
82 - 96
1:43
Lance Stephenson makes two point shot
82 - 98
1:27
Kosta Koufos misses 12-foot jumper
82 - 98
1:25
Paul George defensive rebound
82 - 98
1:20
Lazar Hayward personal foul (Magnum Rolle draws the foul)
82 - 98
1:20
Magnum Rolle misses free throw 1 of 2
82 - 98
1:20
Indiana offensive team rebound
82 - 98
1:20
A.J. Price enters the game for Mike Dunleavy
82 - 98
1:20
Magnum Rolle misses free throw 2 of 2
82 - 98
1:19
Indiana defensive team rebound
82 - 98
1:04
Lance Allred shooting foul (Lazar Hayward draws the foul)
82 - 98
1:04
Lazar Hayward makes free throw 1 of 2
83 - 98
1:04
Lazar Hayward makes free throw 2 of 2
84 - 98
0:50
Magnum Rolle misses 20-foot jumper
84 - 98
0:49
Wesley Johnson defensive rebound
84 - 98
0:39
Lazar Hayward misses 19-foot jumper
84 - 98
0:37
A.J. Price defensive rebound
84 - 98
0:23
Lance Stephenson traveling
84 - 98
0:07
Wesley Johnson misses 18-foot jumper
84 - 98
0:06
Kosta Koufos offensive rebound
84 - 98
0:05
Kosta Koufos makes 5-foot jumper
86 - 98
0:00
End of the 4th Quarter
86 - 98
0:00
End Game
86 - 98
Warriors players admit that Monday morning wasn't any fun, and not just for the usual Monday reasons, after the Game 7 Finals loss on Sunday.

Analytics don't like Jaylen Brown, and the Boston Celtics really like analytics. So why is the California freshman in play for Boston at No. 3?

Kevin Durant speaks with ESPN Thunder reporter Royce Young about his comment on his looming free agency being a basketball decision.
2015-2016 Northwest Standings