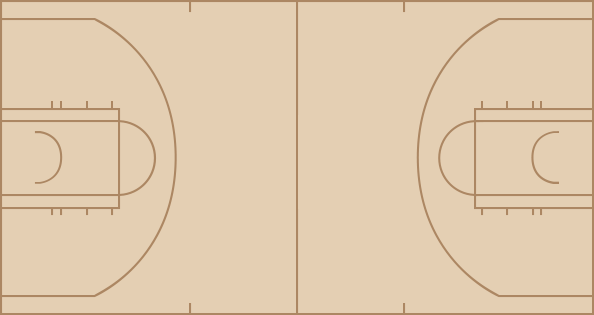 Clippers
time
TEAM
PLAY
SCORE
12:00
Start of the 1st Quarter
0 - 0
12:00
Jumpball: DeAndre Jordan vs. Andrew Bynum (Derek Fisher gains possession)
0 - 0
11:45
Andrew Bynum 3 second
0 - 0
11:33
Chauncey Billups misses two point shot
0 - 0
11:30
Kobe Bryant defensive rebound
0 - 0
11:12
Andrew Bynum misses 4-foot jumper
0 - 0
11:11
Pau Gasol offensive rebound
0 - 0
11:11
Pau Gasol makes layup
0 - 2
10:53
Caron Butler makes 20-foot jumper (Chris Paul assists)
2 - 2
10:37
Derek Fisher bad pass (Caron Butler steals)
2 - 2
10:30
Caron Butler makes 25-foot three point jumper (Chris Paul assists)
5 - 2
10:14
Pau Gasol bad pass (Chauncey Billups steals)
5 - 2
10:00
Caron Butler makes 27-foot three point jumper (Chauncey Billups assists)
8 - 2
9:33
Pau Gasol makes 9-foot two point shot
8 - 4
9:33
Pau Gasol technical foul (1st technical foul)
8 - 4
9:33
Chris Paul misses technical free throw
8 - 4
9:33
Los Angeles offensive team rebound
8 - 4
9:21
Caron Butler makes 26-foot three point jumper (Chris Paul assists)
11 - 4
9:07
DeAndre Jordan blocks Andrew Bynum's 8-foot hook shot
11 - 4
9:04
DeAndre Jordan defensive rebound
11 - 4
8:48
DeAndre Jordan 3 second
11 - 4
8:37
Derek Fisher misses 21-foot jumper
11 - 4
8:34
Chris Paul defensive rebound
11 - 4
8:29
Blake Griffin makes layup (Chris Paul assists)
13 - 4
8:17
Blake Griffin shooting foul (Pau Gasol draws the foul)
13 - 4
8:17
Pau Gasol misses free throw 1 of 2
13 - 4
8:17
Los Angeles offensive team rebound
13 - 4
8:17
Pau Gasol makes free throw 2 of 2
13 - 5
8:07
Chris Paul misses 28-foot three point jumper
13 - 5
8:06
Blake Griffin offensive rebound
13 - 5
7:43
Blake Griffin misses jumper
13 - 5
7:43
Derek Fisher defensive rebound
13 - 5
7:26
Andrew Bynum misses layup
13 - 5
7:24
Andrew Bynum offensive rebound
13 - 7
7:24
Andrew Bynum makes layup
13 - 7
7:11
Caron Butler misses 24-foot three point jumper
13 - 7
7:11
Pau Gasol defensive rebound
13 - 7
6:56
Matt Barnes makes driving layup (Pau Gasol assists)
13 - 9
6:43
Blake Griffin makes 11-foot two point shot
15 - 9
6:26
Derek Fisher bad pass (DeAndre Jordan steals)
15 - 9
6:11
Blake Griffin makes 19-foot jumper (Chris Paul assists)
17 - 9
5:48
Matt Barnes misses 27-foot three point jumper
17 - 9
5:48
Caron Butler defensive rebound
17 - 9
5:28
Chauncey Billups makes driving layup
19 - 9
5:28
Los Angeles full timeout
19 - 9
5:28
Metta World Peace enters the game for Matt Barnes
19 - 9
5:28
Mo Williams enters the game for Chris Paul
19 - 9
5:07
Pau Gasol makes 4-foot two point shot (Kobe Bryant assists)
19 - 11
4:48
Chauncey Billups misses 26-foot three point jumper
19 - 11
4:48
Derek Fisher defensive rebound
19 - 11
4:45
Andrew Bynum makes slam dunk (Derek Fisher assists)
19 - 13
4:24
Caron Butler bad pass (Andrew Bynum steals)
19 - 13
4:11
Metta World Peace misses 26-foot three point jumper
19 - 13
4:11
Los Angeles offensive team rebound
19 - 13
4:11
Andrew Goudelock enters the game for Derek Fisher
19 - 13
4:11
Josh McRoberts enters the game for Pau Gasol
19 - 13
4:09
Kobe Bryant makes 17-foot jumper (Metta World Peace assists)
19 - 15
3:47
Blake Griffin makes 11-foot two point shot
21 - 15
3:29
Andrew Goudelock makes 8-foot two point shot
21 - 17
3:23
Andrew Bynum shooting foul (Chauncey Billups draws the foul)
21 - 17
3:23
Chauncey Billups makes free throw 1 of 2
22 - 17
3:23
Reggie Evans enters the game for Blake Griffin
22 - 17
3:23
Ryan Gomes enters the game for Caron Butler
22 - 17
3:23
Chauncey Billups makes free throw 2 of 2
23 - 17
3:02
Kobe Bryant makes 28-foot three point jumper (Josh McRoberts assists)
23 - 20
2:49
Chauncey Billups misses 16-foot jumper
23 - 20
2:48
Andrew Bynum defensive rebound
23 - 20
2:36
Andrew Goudelock makes 24-foot three point jumper (Josh McRoberts assists)
23 - 23
2:29
Los Angeles full timeout
23 - 23
2:29
Randy Foye enters the game for Chauncey Billups
23 - 23
2:29
Pau Gasol enters the game for Andrew Bynum
23 - 23
2:19
DeAndre Jordan makes 2-foot two point shot (Mo Williams assists)
25 - 23
2:01
Kobe Bryant misses 20-foot jumper
25 - 23
2:00
Pau Gasol offensive rebound
25 - 23
1:49
Pau Gasol makes 14-foot jumper (Metta World Peace assists)
25 - 25
1:27
Mo Williams misses 13-foot jumper
25 - 25
1:25
Metta World Peace defensive rebound
25 - 25
1:07
Pau Gasol misses 16-foot jumper
25 - 25
1:06
Reggie Evans defensive rebound
25 - 25
0:47
Ryan Gomes makes 3-foot two point shot
27 - 25
0:25
Kobe Bryant misses 26-foot three point jumper
27 - 25
0:24
Reggie Evans defensive rebound
27 - 25
0:02
Josh McRoberts blocks Mo Williams's layup
27 - 25
0:02
Andrew Goudelock defensive rebound
27 - 25
0:02
Reggie Evans personal foul (Andrew Goudelock draws the foul)
27 - 25
0:02
Solomon Jones enters the game for DeAndre Jordan
27 - 25
0:00
End of the 1st Quarter
27 - 25

time
TEAM
PLAY
SCORE
12:00
Start of the 2nd Quarter
27 - 25
11:34
Randy Foye misses 19-foot jumper
27 - 25
11:33
Devin Ebanks defensive rebound
27 - 25
11:15
Pau Gasol misses 4-foot two point shot
27 - 25
11:15
Reggie Evans defensive rebound
27 - 25
11:04
Mo Williams misses 20-foot jumper
27 - 25
11:02
Devin Ebanks defensive rebound
27 - 25
10:40
Metta World Peace misses 26-foot three point jumper
27 - 25
10:38
Reggie Evans defensive rebound
27 - 25
10:30
Randy Foye makes 26-foot three point jumper
30 - 25
10:10
Solomon Jones shooting foul (Pau Gasol draws the foul)
30 - 25
10:10
Pau Gasol makes free throw 1 of 2
30 - 26
10:10
Troy Murphy enters the game for Josh McRoberts
30 - 26
10:10
Pau Gasol makes free throw 2 of 2
30 - 27
9:56
Devin Ebanks blocks Randy Foye's 9-foot jumper
30 - 27
9:55
Randy Foye offensive rebound
30 - 27
9:48
Randy Foye makes 3-foot two point shot
32 - 27
9:42
Devin Ebanks misses layup
32 - 27
9:38
Solomon Jones defensive rebound
32 - 27
9:27
Randy Foye misses 28-foot three point jumper
32 - 27
9:26
Reggie Evans offensive rebound
32 - 27
9:26
Troy Murphy personal foul (Reggie Evans draws the foul)
32 - 27
9:14
Randy Foye misses 25-foot three point jumper
32 - 27
9:14
Los Angeles defensive team rebound
32 - 27
8:57
Official timeout
32 - 27
8:52
Pau Gasol makes driving layup
32 - 29
8:33
Mo Williams misses 23-foot jumper
32 - 29
8:33
Los Angeles offensive team rebound
32 - 29
8:33
Pau Gasol loose ball foul (Reggie Evans draws the foul)
32 - 29
8:21
Mo Williams misses 16-foot jumper
32 - 29
8:19
Pau Gasol defensive rebound
32 - 29
8:10
Andrew Goudelock makes 12-foot two point shot
32 - 31
7:50
Mo Williams makes 25-foot three point jumper (Randy Foye assists)
35 - 31
7:30
Pau Gasol makes 17-foot jumper
35 - 33
7:11
Mo Williams makes 2-foot two point shot
37 - 33
6:56
Andrew Goudelock makes 25-foot three point jumper (Metta World Peace assists)
37 - 36
6:33
Randy Foye misses 19-foot jumper
37 - 36
6:33
Los Angeles offensive team rebound
37 - 36
6:33
Troy Murphy loose ball foul (Solomon Jones draws the foul)
37 - 36
6:33
Andrew Bynum enters the game for Pau Gasol
37 - 36
6:33
Kobe Bryant enters the game for Devin Ebanks
37 - 36
6:33
Chris Paul enters the game for Randy Foye
37 - 36
6:33
Blake Griffin enters the game for Reggie Evans
37 - 36
6:33
Caron Butler enters the game for Ryan Gomes
37 - 36
6:20
Mo Williams makes 27-foot three point jumper (Chris Paul assists)
40 - 36
5:58
Andrew Bynum makes 6-foot two point shot
40 - 38
5:41
Blake Griffin misses 17-foot jumper
40 - 38
5:41
Solomon Jones offensive rebound
40 - 38
5:35
Mo Williams misses three point jumper
40 - 38
5:35
Andrew Bynum defensive rebound
40 - 38
5:22
Blake Griffin illegal defense foul
40 - 38
5:22
Los Angeles full timeout
40 - 38
5:22
DeAndre Jordan enters the game for Solomon Jones
40 - 38
5:22
Chauncey Billups enters the game for Mo Williams
40 - 38
5:22
Josh McRoberts enters the game for Troy Murphy
40 - 38
5:22
Kobe Bryant makes technical free throw
40 - 39
5:07
Kobe Bryant misses 22-foot jumper
40 - 39
5:05
Caron Butler defensive rebound
40 - 39
4:48
Chauncey Billups misses 24-foot three point jumper
40 - 39
4:47
DeAndre Jordan offensive rebound
40 - 39
4:47
Josh McRoberts loose ball foul (DeAndre Jordan draws the foul)
40 - 39
4:47
Derek Fisher enters the game for Andrew Goudelock
40 - 39
4:28
Blake Griffin makes 14-foot two point shot
42 - 39
4:13
DeAndre Jordan shooting foul (Andrew Bynum draws the foul)
42 - 39
4:13
Andrew Bynum misses free throw 1 of 2
42 - 39
4:13
Los Angeles offensive team rebound
42 - 39
4:13
Andrew Bynum makes free throw 2 of 2
42 - 40
4:01
Caron Butler misses 26-foot three point jumper
42 - 40
4:00
Kobe Bryant defensive rebound
42 - 40
3:56
Chris Paul personal foul (Andrew Bynum draws the foul)
42 - 40
3:56
Pau Gasol enters the game for Josh McRoberts
42 - 40
3:42
Metta World Peace misses 24-foot three point jumper
42 - 40
3:41
Chris Paul defensive rebound
42 - 40
3:32
Caron Butler makes 9-foot jumper (Chris Paul assists)
44 - 40
3:18
Chauncey Billups personal foul (Pau Gasol draws the foul)
44 - 40
3:06
Pau Gasol makes dunk (Metta World Peace assists)
44 - 42
2:57
Los Angeles full timeout
44 - 42
2:41
Chris Paul misses 24-foot jumper
44 - 42
2:41
Los Angeles offensive team rebound
44 - 42
2:41
shot clock turnover
44 - 42
2:24
Kobe Bryant makes 7-foot jumper (Pau Gasol assists)
44 - 44
2:03
Blake Griffin makes two point shot
46 - 44
1:47
Derek Fisher misses driving layup
46 - 44
1:47
Los Angeles offensive team rebound
46 - 44
1:47
Blake Griffin loose ball foul (Andrew Bynum draws the foul)
46 - 44
1:47
Andrew Bynum makes free throw 1 of 2
46 - 45
1:47
Reggie Evans enters the game for Blake Griffin
46 - 45
1:47
Andrew Bynum misses tip shot
46 - 44
1:47
Andrew Bynum misses free throw 2 of 2
46 - 45
1:47
DeAndre Jordan defensive rebound
46 - 45
1:47
Andrew Bynum offensive rebound
46 - 45
1:32
Kobe Bryant personal foul (Chauncey Billups draws the foul)
46 - 45
1:32
Chauncey Billups misses free throw 1 of 2
46 - 45
1:32
Los Angeles offensive team rebound
46 - 45
1:32
Chauncey Billups makes free throw 2 of 2
47 - 45
1:17
Kobe Bryant misses 22-foot jumper
47 - 45
1:16
Reggie Evans defensive rebound
47 - 45
0:57
Chris Paul makes 15-foot jumper
49 - 45
0:47
DeAndre Jordan shooting foul (Andrew Bynum draws the foul)
49 - 45
0:47
Andrew Bynum makes free throw 1 of 2
49 - 46
0:47
Solomon Jones enters the game for DeAndre Jordan
49 - 46
0:47
Andrew Bynum misses free throw 2 of 2
49 - 46
0:46
Solomon Jones defensive rebound
49 - 46
0:32
Chris Paul misses 26-foot three point jumper
49 - 46
0:31
Chauncey Billups offensive rebound
49 - 46
0:30
Metta World Peace personal foul (Chauncey Billups draws the foul)
49 - 46
0:30
Chauncey Billups makes free throw 1 of 2
50 - 46
0:30
Chauncey Billups makes free throw 2 of 2
51 - 46
0:08
Derek Fisher makes 25-foot three point jumper (Kobe Bryant assists)
51 - 49
0:00
Caron Butler misses 27-foot three point jumper
51 - 49
0:00
Los Angeles offensive team rebound
51 - 49
0:00
End of the 2nd Quarter
51 - 49

time
TEAM
PLAY
SCORE
12:00
Start of the 3rd Quarter
51 - 49
11:48
Matt Barnes shooting foul (Chauncey Billups draws the foul)
51 - 49
11:48
Chauncey Billups makes free throw 1 of 2
52 - 49
11:48
Chauncey Billups makes free throw 2 of 2
53 - 49
11:26
Kobe Bryant bad pass (Caron Butler steals)
53 - 49
11:08
Chris Paul misses 17-foot jumper
53 - 49
11:07
Andrew Bynum defensive rebound
53 - 49
10:57
DeAndre Jordan shooting foul (Andrew Bynum draws the foul)
53 - 49
10:57
Andrew Bynum makes free throw 1 of 2
53 - 50
10:57
Andrew Bynum makes free throw 2 of 2
53 - 51
10:45
Caron Butler makes 25-foot three point jumper (Chris Paul assists)
56 - 51
10:29
DeAndre Jordan blocks Derek Fisher's layup
56 - 51
10:26
Blake Griffin defensive rebound
56 - 51
10:17
DeAndre Jordan makes hook shot (Chris Paul assists)
58 - 51
9:56
Andrew Bynum misses hook shot
58 - 51
9:53
Blake Griffin defensive rebound
58 - 51
9:42
DeAndre Jordan makes 5-foot hook shot (Chris Paul assists)
60 - 51
9:41
Los Angeles full timeout
60 - 51
9:27
Derek Fisher out of bounds lost ball turnover
60 - 51
9:03
Andrew Bynum blocks DeAndre Jordan's dunk
60 - 51
8:59
DeAndre Jordan offensive rebound
60 - 51
8:59
Andrew Bynum blocks DeAndre Jordan's 4-foot hook shot
60 - 51
8:56
Pau Gasol defensive rebound
60 - 51
8:48
Kobe Bryant makes 8-foot two point shot
60 - 53
8:38
Kobe Bryant personal foul (Chauncey Billups draws the foul)
60 - 53
8:38
Metta World Peace enters the game for Matt Barnes
60 - 53
8:29
Pau Gasol blocks Blake Griffin's 4-foot jumper
60 - 53
8:26
Pau Gasol defensive rebound
60 - 53
8:19
Kobe Bryant bad pass (Caron Butler steals)
60 - 53
8:11
Chauncey Billups misses 19-foot jumper
60 - 53
8:11
Blake Griffin offensive rebound
60 - 56
8:11
Blake Griffin misses tip shot
60 - 56
8:10
Pau Gasol defensive rebound
60 - 53
7:56
Derek Fisher makes 28-foot three point jumper (Metta World Peace assists)
60 - 56
7:43
Pau Gasol personal foul (Chris Paul draws the foul)
60 - 56
7:31
Jumpball: Blake Griffin vs. Metta World Peace (Los Angeles gains possession)
60 - 56
7:31
Blake Griffin post lost ball turnover (Metta World Peace steals)
62 - 58
7:28
Chris Paul loose ball foul (Derek Fisher draws the foul)
60 - 56
7:13
Andrew Bynum makes two point shot (Pau Gasol assists)
60 - 58
6:52
Blake Griffin makes driving layup
62 - 58
6:31
Kobe Bryant bad pass (Chris Paul steals)
62 - 58
6:30
Derek Fisher personal foul (Blake Griffin draws the foul)
62 - 58
6:30
Mo Williams enters the game for Chris Paul
62 - 58
6:20
Chauncey Billups misses 20-foot jumper
62 - 58
6:18
Pau Gasol defensive rebound
62 - 58
6:07
DeAndre Jordan shooting foul (Kobe Bryant draws the foul)
62 - 58
6:07
Kobe Bryant makes free throw 1 of 2
62 - 59
6:07
Solomon Jones enters the game for DeAndre Jordan
62 - 59
6:07
Kobe Bryant makes free throw 2 of 2
62 - 60
5:54
Caron Butler misses 16-foot jumper
62 - 60
5:52
Blake Griffin offensive rebound
64 - 60
5:52
Blake Griffin makes 2-foot two point shot
64 - 60
5:30
Derek Fisher makes 24-foot three point jumper (Kobe Bryant assists)
64 - 63
5:11
Blake Griffin misses 18-foot jumper
64 - 63
5:11
Kobe Bryant defensive rebound
64 - 63
4:58
Derek Fisher misses 5-foot two point shot
64 - 63
4:56
Caron Butler defensive rebound
64 - 63
4:41
Solomon Jones offensive foul (Derek Fisher draws the foul)
64 - 63
4:41
Solomon Jones turnover
64 - 63
4:41
Josh McRoberts enters the game for Pau Gasol
64 - 63
4:26
Kobe Bryant traveling
64 - 63
4:26
Kobe Bryant technical foul (1st technical foul)
64 - 63
4:26
Chauncey Billups misses technical free throw
64 - 63
4:26
Los Angeles offensive team rebound
64 - 63
4:05
Blake Griffin makes driving layup (Chauncey Billups assists)
66 - 63
3:43
Kobe Bryant misses 8-foot jumper
66 - 63
3:42
Los Angeles defensive team rebound
66 - 63
3:23
Mo Williams makes 27-foot three point jumper (Chauncey Billups assists)
69 - 63
2:58
Kobe Bryant lost ball (Chauncey Billups steals)
69 - 63
2:51
Mo Williams misses 26-foot three point jumper
69 - 63
2:50
Mo Williams offensive rebound
69 - 63
2:34
Andrew Bynum shooting foul (Blake Griffin draws the foul)
69 - 63
2:34
Los Angeles full timeout
69 - 63
2:34
Andrew Goudelock enters the game for Derek Fisher
69 - 63
2:34
Ryan Gomes enters the game for Caron Butler
69 - 63
2:34
Blake Griffin misses free throw 1 of 2
69 - 63
2:34
Los Angeles offensive team rebound
69 - 63
2:34
Blake Griffin misses free throw 2 of 2
69 - 63
2:32
Metta World Peace defensive rebound
69 - 63
2:15
Kobe Bryant misses 17-foot jumper
69 - 63
2:14
Josh McRoberts offensive rebound
69 - 63
2:14
Chauncey Billups shooting foul (Andrew Bynum draws the foul)
69 - 63
2:14
Andrew Bynum makes free throw 1 of 2
69 - 64
2:14
Randy Foye enters the game for Chauncey Billups
69 - 64
2:14
Reggie Evans enters the game for Blake Griffin
69 - 64
2:14
Andrew Bynum makes free throw 2 of 2
69 - 65
1:59
Mo Williams misses 20-foot jumper
69 - 65
1:57
Solomon Jones offensive rebound
69 - 65
1:54
Andrew Bynum blocks Mo Williams's jumper
69 - 65
1:52
Metta World Peace defensive rebound
69 - 65
1:45
Kobe Bryant bad pass
69 - 65
1:45
Pau Gasol enters the game for Andrew Bynum
69 - 65
1:31
Randy Foye misses 17-foot jumper
69 - 65
1:31
Pau Gasol defensive rebound
69 - 65
1:12
Solomon Jones blocks Pau Gasol's layup
69 - 65
1:12
Los Angeles offensive team rebound
69 - 65
1:12
Devin Ebanks enters the game for Kobe Bryant
69 - 65
1:07
Devin Ebanks backcourt
69 - 65
0:56
Mo Williams makes 5-foot two point shot (Randy Foye assists)
71 - 65
0:42
Andrew Goudelock misses 26-foot three point jumper
71 - 65
0:40
Josh McRoberts offensive rebound
71 - 65
0:39
Solomon Jones blocks Josh McRoberts's layup
71 - 65
0:39
Pau Gasol offensive rebound
71 - 65
0:39
Reggie Evans shooting foul (Pau Gasol draws the foul)
71 - 65
0:39
Pau Gasol makes free throw 1 of 2
71 - 66
0:39
Pau Gasol misses free throw 2 of 2
71 - 66
0:38
Randy Foye defensive rebound
71 - 66
0:33
Mo Williams discontinue dribble
71 - 66
0:10
Pau Gasol makes layup
71 - 68
0:02
Mo Williams misses 30-foot three point jumper
71 - 68
0:02
Solomon Jones offensive rebound
71 - 68
0:00
Solomon Jones misses tip shot
71 - 68
0:00
Los Angeles offensive team rebound
71 - 68
0:00
End of the 3rd Quarter
71 - 68

time
TEAM
PLAY
SCORE
12:00
Start of the 4th Quarter
71 - 68
11:48
Pau Gasol makes 8-foot jumper
71 - 70
11:25
Reggie Evans makes driving layup
73 - 70
11:03
Pau Gasol lost ball (Reggie Evans steals)
73 - 70
10:48
Randy Foye bad pass (Pau Gasol steals)
73 - 70
10:45
Mo Williams flagrant foul type 1 (Andrew Goudelock draws the foul)
73 - 70
10:45
Andrew Goudelock makes flagrant free throw 1 of 2
73 - 71
10:45
Andrew Goudelock makes flagrant free throw 2 of 2
73 - 72
10:32
Pau Gasol misses 17-foot jumper
73 - 72
10:30
Reggie Evans defensive rebound
73 - 72
10:14
Ryan Gomes misses three point jumper
73 - 72
10:11
Solomon Jones offensive rebound
73 - 72
10:11
Solomon Jones misses tip shot
73 - 72
10:11
Solomon Jones offensive rebound
73 - 72
10:11
Solomon Jones double dribble
73 - 72
9:55
Andrew Goudelock misses two point shot
73 - 72
9:51
Randy Foye defensive rebound
73 - 72
9:42
Randy Foye misses 7-foot two point shot
73 - 72
9:42
Los Angeles defensive team rebound
73 - 72
9:42
Randy Foye loose ball foul (Pau Gasol draws the foul)
73 - 72
9:42
Blake Griffin enters the game for Solomon Jones
73 - 72
9:42
Caron Butler enters the game for Randy Foye
73 - 72
9:42
Double technical foul: Josh McRoberts and Reggie Evans
73 - 72
9:34
Josh McRoberts technical foul (2nd technical foul)
73 - 72
9:34
Josh McRoberts ejected
73 - 72
9:34
Andrew Bynum enters the game for Josh McRoberts
73 - 72
9:34
Mo Williams makes technical free throw
74 - 72
9:34
Kobe Bryant enters the game for Devin Ebanks
74 - 72
9:27
Pau Gasol offensive foul (Blake Griffin draws the foul)
74 - 72
9:27
Pau Gasol turnover
74 - 72
9:14
Mo Williams makes 18-foot jumper
76 - 72
8:51
Andrew Goudelock makes 20-foot jumper (Kobe Bryant assists)
76 - 74
8:29
Blake Griffin misses 9-foot two point shot
76 - 74
8:26
Andrew Bynum defensive rebound
76 - 74
8:21
Reggie Evans personal foul (Andrew Bynum draws the foul)
76 - 74
8:21
Official timeout
76 - 74
8:14
Andrew Goudelock misses 5-foot two point shot
76 - 74
8:12
Andrew Goudelock offensive rebound
76 - 74
8:12
Andrew Goudelock traveling
76 - 74
8:04
Ryan Gomes offensive foul (Pau Gasol draws the foul)
76 - 74
8:04
Ryan Gomes turnover
76 - 74
8:04
Chris Paul enters the game for Ryan Gomes
76 - 74
8:00
Mo Williams personal foul (Metta World Peace draws the foul)
76 - 74
8:00
Chauncey Billups enters the game for Mo Williams
76 - 74
8:00
DeAndre Jordan enters the game for Reggie Evans
76 - 74
7:43
Kobe Bryant makes 20-foot jumper
76 - 76
7:20
Blake Griffin makes 18-foot two point shot
78 - 76
7:05
Kobe Bryant discontinue dribble
78 - 76
6:43
Chauncey Billups misses 4-foot two point shot
78 - 76
6:41
Metta World Peace defensive rebound
78 - 76
6:26
Kobe Bryant makes 26-foot three point jumper (Metta World Peace assists)
78 - 79
6:11
Chris Paul makes 4-foot two point shot
80 - 79
5:48
Kobe Bryant misses 28-foot three point jumper
80 - 79
5:48
Chris Paul defensive rebound
80 - 79
5:35
Pau Gasol personal foul (Chris Paul draws the foul)
80 - 79
5:35
Los Angeles full timeout
80 - 79
5:35
Derek Fisher enters the game for Andrew Goudelock
80 - 79
5:24
Blake Griffin misses layup
80 - 79
5:22
Blake Griffin offensive rebound
80 - 79
5:20
Caron Butler misses 26-foot three point jumper
80 - 79
5:15
Kobe Bryant defensive rebound
80 - 79
5:01
Kobe Bryant makes 20-foot jumper (Pau Gasol assists)
80 - 81
4:41
Blake Griffin misses 2-foot two point shot
80 - 81
4:37
Blake Griffin offensive rebound
80 - 81
4:37
Blake Griffin misses tip shot
80 - 81
4:35
Blake Griffin offensive rebound
80 - 81
4:35
Blake Griffin lost ball (Metta World Peace steals)
80 - 81
4:35
Chauncey Billups personal foul (Derek Fisher draws the foul)
80 - 81
4:35
Chauncey Billups technical foul (1st technical foul)
80 - 81
4:35
Kobe Bryant makes technical free throw
80 - 82
4:35
Derek Fisher makes free throw 1 of 2
80 - 83
4:35
Derek Fisher makes free throw 2 of 2
80 - 84
4:28
Caron Butler offensive foul (Derek Fisher draws the foul)
80 - 84
4:28
Caron Butler turnover
80 - 84
4:13
Kobe Bryant misses 22-foot jumper
80 - 84
4:11
DeAndre Jordan defensive rebound
80 - 84
4:05
DeAndre Jordan makes two point shot (Chris Paul assists)
82 - 84
3:38
Derek Fisher misses 19-foot jumper
82 - 84
3:36
Kobe Bryant offensive rebound
82 - 84
3:30
Metta World Peace makes 26-foot three point jumper (Kobe Bryant assists)
82 - 87
2:59
Blake Griffin makes 23-foot jumper (Caron Butler assists)
84 - 87
2:30
Derek Fisher misses 29-foot three point jumper
84 - 87
2:29
Metta World Peace offensive rebound
84 - 87
2:24
Andrew Bynum makes dunk (Metta World Peace assists)
84 - 89
2:24
Los Angeles full timeout
84 - 89
2:10
DeAndre Jordan makes dunk (Chauncey Billups assists)
86 - 89
2:10
Derek Fisher shooting foul (DeAndre Jordan draws the foul)
86 - 89
2:10
DeAndre Jordan makes free throw 1 of 1
87 - 89
1:47
Kobe Bryant misses jumper
87 - 89
1:46
Chris Paul defensive rebound
87 - 89
1:22
Chris Paul misses 28-foot three point jumper
87 - 89
1:21
Kobe Bryant defensive rebound
87 - 89
1:07
Kobe Bryant misses 7-foot two point shot
87 - 89
1:05
Caron Butler defensive rebound
87 - 89
0:51
Metta World Peace blocks Chris Paul's driving layup
87 - 89
0:51
Los Angeles offensive team rebound
87 - 89
0:51
Los Angeles 20 Sec. timeout
87 - 89
0:48
Blake Griffin step out of bounds turnover
87 - 89
0:42
Chris Paul kicked ball
87 - 89
0:42
Los Angeles 20 Sec. timeout
87 - 89
0:32
Andrew Bynum makes layup (Kobe Bryant assists)
87 - 91
0:23
Andrew Bynum blocks DeAndre Jordan's layup
87 - 91
0:21
Kobe Bryant defensive rebound
87 - 91
0:21
Chauncey Billups personal foul (Kobe Bryant draws the foul)
87 - 91
0:21
Kobe Bryant makes free throw 1 of 2
87 - 92
0:21
Kobe Bryant misses free throw 2 of 2
87 - 92
0:21
Blake Griffin defensive rebound
87 - 92
0:21
Los Angeles full timeout
87 - 92
0:21
Mo Williams enters the game for DeAndre Jordan
87 - 92
0:21
Matt Barnes enters the game for Andrew Bynum
87 - 92
0:16
Blake Griffin bad pass
87 - 92
0:16
Los Angeles 20 Sec. timeout
87 - 92
0:15
Caron Butler personal take (Kobe Bryant draws the foul)
87 - 92
0:15
Kobe Bryant misses free throw 1 of 2
87 - 92
0:15
Los Angeles offensive team rebound
87 - 92
0:15
DeAndre Jordan enters the game for Mo Williams
87 - 92
0:15
Kobe Bryant makes free throw 2 of 2
87 - 93
0:15
Los Angeles 20 Sec. timeout
87 - 93
0:10
Blake Griffin makes layup
89 - 93
0:08
Blake Griffin personal take (Kobe Bryant draws the foul)
89 - 93
0:08
Kobe Bryant makes free throw 1 of 2
89 - 94
0:08
Kobe Bryant makes free throw 2 of 2
89 - 95
0:02
Blake Griffin makes 2-foot two point shot (Chris Paul assists)
91 - 95
0:01
Blake Griffin personal take (Pau Gasol draws the foul)
91 - 95
0:01
Pau Gasol makes free throw 1 of 2
91 - 96
0:01
Pau Gasol misses free throw 2 of 2
91 - 96
0:01
Caron Butler defensive rebound
91 - 96
0:00
End of the 4th Quarter
91 - 96
0:00
End Game
91 - 96
New Brooklyn Net Jeremy Lin said he's OK being a role model, but doesn't want to be labeled a phenomenon.

The Minnesota Timberwolves have signed veteran big man Jordan Hill to a two-year contract.

The Nets met with free agent Dion Waiters in Las Vegas earlier this month and both camps could revisit the talks.
2015-2016 Pacific Standings