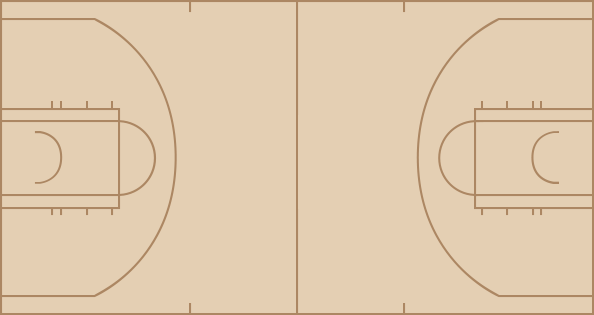 Clippers
time
TEAM
PLAY
SCORE
12:00
Start of the 1st Quarter
0 - 0
12:00
Jumpball: DeAndre Jordan vs. Andrew Bynum (Derek Fisher gains possession)
0 - 0
11:45
Andrew Bynum 3 second
0 - 0
11:33
Chauncey Billups misses two point shot
0 - 0
11:30
Kobe Bryant defensive rebound
0 - 0
11:12
Andrew Bynum misses 4-foot jumper
0 - 0
11:11
Pau Gasol offensive rebound
0 - 0
11:11
Pau Gasol makes layup
0 - 2
10:53
Caron Butler makes 20-foot jumper (Chris Paul assists)
2 - 2
10:37
Derek Fisher bad pass (Caron Butler steals)
2 - 2
10:30
Caron Butler makes 25-foot three point jumper (Chris Paul assists)
5 - 2
10:14
Pau Gasol bad pass (Chauncey Billups steals)
5 - 2
10:00
Caron Butler makes 27-foot three point jumper (Chauncey Billups assists)
8 - 2
9:33
Pau Gasol makes 9-foot two point shot
8 - 4
9:33
Pau Gasol technical foul (1st technical foul)
8 - 4
9:33
Chris Paul misses technical free throw
8 - 4
9:33
Los Angeles offensive team rebound
8 - 4
9:21
Caron Butler makes 26-foot three point jumper (Chris Paul assists)
11 - 4
9:07
DeAndre Jordan blocks Andrew Bynum's 8-foot hook shot
11 - 4
9:04
DeAndre Jordan defensive rebound
11 - 4
8:48
DeAndre Jordan 3 second
11 - 4
8:37
Derek Fisher misses 21-foot jumper
11 - 4
8:34
Chris Paul defensive rebound
11 - 4
8:29
Blake Griffin makes layup (Chris Paul assists)
13 - 4
8:17
Blake Griffin shooting foul (Pau Gasol draws the foul)
13 - 4
8:17
Pau Gasol misses free throw 1 of 2
13 - 4
8:17
Los Angeles offensive team rebound
13 - 4
8:17
Pau Gasol makes free throw 2 of 2
13 - 5
8:07
Chris Paul misses 28-foot three point jumper
13 - 5
8:06
Blake Griffin offensive rebound
13 - 5
7:43
Blake Griffin misses jumper
13 - 5
7:43
Derek Fisher defensive rebound
13 - 5
7:26
Andrew Bynum misses layup
13 - 5
7:24
Andrew Bynum offensive rebound
13 - 7
7:24
Andrew Bynum makes layup
13 - 7
7:11
Caron Butler misses 24-foot three point jumper
13 - 7
7:11
Pau Gasol defensive rebound
13 - 7
6:56
Matt Barnes makes driving layup (Pau Gasol assists)
13 - 9
6:43
Blake Griffin makes 11-foot two point shot
15 - 9
6:26
Derek Fisher bad pass (DeAndre Jordan steals)
15 - 9
6:11
Blake Griffin makes 19-foot jumper (Chris Paul assists)
17 - 9
5:48
Matt Barnes misses 27-foot three point jumper
17 - 9
5:48
Caron Butler defensive rebound
17 - 9
5:28
Chauncey Billups makes driving layup
19 - 9
5:28
Los Angeles full timeout
19 - 9
5:28
Metta World Peace enters the game for Matt Barnes
19 - 9
5:28
Mo Williams enters the game for Chris Paul
19 - 9
5:07
Pau Gasol makes 4-foot two point shot (Kobe Bryant assists)
19 - 11
4:48
Chauncey Billups misses 26-foot three point jumper
19 - 11
4:48
Derek Fisher defensive rebound
19 - 11
4:45
Andrew Bynum makes slam dunk (Derek Fisher assists)
19 - 13
4:24
Caron Butler bad pass (Andrew Bynum steals)
19 - 13
4:11
Metta World Peace misses 26-foot three point jumper
19 - 13
4:11
Los Angeles offensive team rebound
19 - 13
4:11
Andrew Goudelock enters the game for Derek Fisher
19 - 13
4:11
Josh McRoberts enters the game for Pau Gasol
19 - 13
4:09
Kobe Bryant makes 17-foot jumper (Metta World Peace assists)
19 - 15
3:47
Blake Griffin makes 11-foot two point shot
21 - 15
3:29
Andrew Goudelock makes 8-foot two point shot
21 - 17
3:23
Andrew Bynum shooting foul (Chauncey Billups draws the foul)
21 - 17
3:23
Chauncey Billups makes free throw 1 of 2
22 - 17
3:23
Reggie Evans enters the game for Blake Griffin
22 - 17
3:23
Ryan Gomes enters the game for Caron Butler
22 - 17
3:23
Chauncey Billups makes free throw 2 of 2
23 - 17
3:02
Kobe Bryant makes 28-foot three point jumper (Josh McRoberts assists)
23 - 20
2:49
Chauncey Billups misses 16-foot jumper
23 - 20
2:48
Andrew Bynum defensive rebound
23 - 20
2:36
Andrew Goudelock makes 24-foot three point jumper (Josh McRoberts assists)
23 - 23
2:29
Los Angeles full timeout
23 - 23
2:29
Randy Foye enters the game for Chauncey Billups
23 - 23
2:29
Pau Gasol enters the game for Andrew Bynum
23 - 23
2:19
DeAndre Jordan makes 2-foot two point shot (Mo Williams assists)
25 - 23
2:01
Kobe Bryant misses 20-foot jumper
25 - 23
2:00
Pau Gasol offensive rebound
25 - 23
1:49
Pau Gasol makes 14-foot jumper (Metta World Peace assists)
25 - 25
1:27
Mo Williams misses 13-foot jumper
25 - 25
1:25
Metta World Peace defensive rebound
25 - 25
1:07
Pau Gasol misses 16-foot jumper
25 - 25
1:06
Reggie Evans defensive rebound
25 - 25
0:47
Ryan Gomes makes 3-foot two point shot
27 - 25
0:25
Kobe Bryant misses 26-foot three point jumper
27 - 25
0:24
Reggie Evans defensive rebound
27 - 25
0:02
Josh McRoberts blocks Mo Williams's layup
27 - 25
0:02
Andrew Goudelock defensive rebound
27 - 25
0:02
Reggie Evans personal foul (Andrew Goudelock draws the foul)
27 - 25
0:02
Solomon Jones enters the game for DeAndre Jordan
27 - 25
0:00
End of the 1st Quarter
27 - 25

time
TEAM
PLAY
SCORE
12:00
Start of the 2nd Quarter
27 - 25
11:34
Randy Foye misses 19-foot jumper
27 - 25
11:33
Devin Ebanks defensive rebound
27 - 25
11:15
Pau Gasol misses 4-foot two point shot
27 - 25
11:15
Reggie Evans defensive rebound
27 - 25
11:04
Mo Williams misses 20-foot jumper
27 - 25
11:02
Devin Ebanks defensive rebound
27 - 25
10:40
Metta World Peace misses 26-foot three point jumper
27 - 25
10:38
Reggie Evans defensive rebound
27 - 25
10:30
Randy Foye makes 26-foot three point jumper
30 - 25
10:10
Solomon Jones shooting foul (Pau Gasol draws the foul)
30 - 25
10:10
Pau Gasol makes free throw 1 of 2
30 - 26
10:10
Troy Murphy enters the game for Josh McRoberts
30 - 26
10:10
Pau Gasol makes free throw 2 of 2
30 - 27
9:56
Devin Ebanks blocks Randy Foye's 9-foot jumper
30 - 27
9:55
Randy Foye offensive rebound
30 - 27
9:48
Randy Foye makes 3-foot two point shot
32 - 27
9:42
Devin Ebanks misses layup
32 - 27
9:38
Solomon Jones defensive rebound
32 - 27
9:27
Randy Foye misses 28-foot three point jumper
32 - 27
9:26
Reggie Evans offensive rebound
32 - 27
9:26
Troy Murphy personal foul (Reggie Evans draws the foul)
32 - 27
9:14
Randy Foye misses 25-foot three point jumper
32 - 27
9:14
Los Angeles defensive team rebound
32 - 27
8:57
Official timeout
32 - 27
8:52
Pau Gasol makes driving layup
32 - 29
8:33
Mo Williams misses 23-foot jumper
32 - 29
8:33
Los Angeles offensive team rebound
32 - 29
8:33
Pau Gasol loose ball foul (Reggie Evans draws the foul)
32 - 29
8:21
Mo Williams misses 16-foot jumper
32 - 29
8:19
Pau Gasol defensive rebound
32 - 29
8:10
Andrew Goudelock makes 12-foot two point shot
32 - 31
7:50
Mo Williams makes 25-foot three point jumper (Randy Foye assists)
35 - 31
7:30
Pau Gasol makes 17-foot jumper
35 - 33
7:11
Mo Williams makes 2-foot two point shot
37 - 33
6:56
Andrew Goudelock makes 25-foot three point jumper (Metta World Peace assists)
37 - 36
6:33
Randy Foye misses 19-foot jumper
37 - 36
6:33
Los Angeles offensive team rebound
37 - 36
6:33
Troy Murphy loose ball foul (Solomon Jones draws the foul)
37 - 36
6:33
Andrew Bynum enters the game for Pau Gasol
37 - 36
6:33
Kobe Bryant enters the game for Devin Ebanks
37 - 36
6:33
Chris Paul enters the game for Randy Foye
37 - 36
6:33
Blake Griffin enters the game for Reggie Evans
37 - 36
6:33
Caron Butler enters the game for Ryan Gomes
37 - 36
6:20
Mo Williams makes 27-foot three point jumper (Chris Paul assists)
40 - 36
5:58
Andrew Bynum makes 6-foot two point shot
40 - 38
5:41
Blake Griffin misses 17-foot jumper
40 - 38
5:41
Solomon Jones offensive rebound
40 - 38
5:35
Mo Williams misses three point jumper
40 - 38
5:35
Andrew Bynum defensive rebound
40 - 38
5:22
Blake Griffin illegal defense foul
40 - 38
5:22
Los Angeles full timeout
40 - 38
5:22
DeAndre Jordan enters the game for Solomon Jones
40 - 38
5:22
Chauncey Billups enters the game for Mo Williams
40 - 38
5:22
Josh McRoberts enters the game for Troy Murphy
40 - 38
5:22
Kobe Bryant makes technical free throw
40 - 39
5:07
Kobe Bryant misses 22-foot jumper
40 - 39
5:05
Caron Butler defensive rebound
40 - 39
4:48
Chauncey Billups misses 24-foot three point jumper
40 - 39
4:47
DeAndre Jordan offensive rebound
40 - 39
4:47
Josh McRoberts loose ball foul (DeAndre Jordan draws the foul)
40 - 39
4:47
Derek Fisher enters the game for Andrew Goudelock
40 - 39
4:28
Blake Griffin makes 14-foot two point shot
42 - 39
4:13
DeAndre Jordan shooting foul (Andrew Bynum draws the foul)
42 - 39
4:13
Andrew Bynum misses free throw 1 of 2
42 - 39
4:13
Los Angeles offensive team rebound
42 - 39
4:13
Andrew Bynum makes free throw 2 of 2
42 - 40
4:01
Caron Butler misses 26-foot three point jumper
42 - 40
4:00
Kobe Bryant defensive rebound
42 - 40
3:56
Chris Paul personal foul (Andrew Bynum draws the foul)
42 - 40
3:56
Pau Gasol enters the game for Josh McRoberts
42 - 40
3:42
Metta World Peace misses 24-foot three point jumper
42 - 40
3:41
Chris Paul defensive rebound
42 - 40
3:32
Caron Butler makes 9-foot jumper (Chris Paul assists)
44 - 40
3:18
Chauncey Billups personal foul (Pau Gasol draws the foul)
44 - 40
3:06
Pau Gasol makes dunk (Metta World Peace assists)
44 - 42
2:57
Los Angeles full timeout
44 - 42
2:41
Chris Paul misses 24-foot jumper
44 - 42
2:41
Los Angeles offensive team rebound
44 - 42
2:41
shot clock turnover
44 - 42
2:24
Kobe Bryant makes 7-foot jumper (Pau Gasol assists)
44 - 44
2:03
Blake Griffin makes two point shot
46 - 44
1:47
Derek Fisher misses driving layup
46 - 44
1:47
Los Angeles offensive team rebound
46 - 44
1:47
Blake Griffin loose ball foul (Andrew Bynum draws the foul)
46 - 44
1:47
Andrew Bynum makes free throw 1 of 2
46 - 45
1:47
Reggie Evans enters the game for Blake Griffin
46 - 45
1:47
Andrew Bynum misses tip shot
46 - 44
1:47
Andrew Bynum misses free throw 2 of 2
46 - 45
1:47
DeAndre Jordan defensive rebound
46 - 45
1:47
Andrew Bynum offensive rebound
46 - 45
1:32
Kobe Bryant personal foul (Chauncey Billups draws the foul)
46 - 45
1:32
Chauncey Billups misses free throw 1 of 2
46 - 45
1:32
Los Angeles offensive team rebound
46 - 45
1:32
Chauncey Billups makes free throw 2 of 2
47 - 45
1:17
Kobe Bryant misses 22-foot jumper
47 - 45
1:16
Reggie Evans defensive rebound
47 - 45
0:57
Chris Paul makes 15-foot jumper
49 - 45
0:47
DeAndre Jordan shooting foul (Andrew Bynum draws the foul)
49 - 45
0:47
Andrew Bynum makes free throw 1 of 2
49 - 46
0:47
Solomon Jones enters the game for DeAndre Jordan
49 - 46
0:47
Andrew Bynum misses free throw 2 of 2
49 - 46
0:46
Solomon Jones defensive rebound
49 - 46
0:32
Chris Paul misses 26-foot three point jumper
49 - 46
0:31
Chauncey Billups offensive rebound
49 - 46
0:30
Metta World Peace personal foul (Chauncey Billups draws the foul)
49 - 46
0:30
Chauncey Billups makes free throw 1 of 2
50 - 46
0:30
Chauncey Billups makes free throw 2 of 2
51 - 46
0:08
Derek Fisher makes 25-foot three point jumper (Kobe Bryant assists)
51 - 49
0:00
Caron Butler misses 27-foot three point jumper
51 - 49
0:00
Los Angeles offensive team rebound
51 - 49
0:00
End of the 2nd Quarter
51 - 49

time
TEAM
PLAY
SCORE
12:00
Start of the 3rd Quarter
51 - 49
11:48
Matt Barnes shooting foul (Chauncey Billups draws the foul)
51 - 49
11:48
Chauncey Billups makes free throw 1 of 2
52 - 49
11:48
Chauncey Billups makes free throw 2 of 2
53 - 49
11:26
Kobe Bryant bad pass (Caron Butler steals)
53 - 49
11:08
Chris Paul misses 17-foot jumper
53 - 49
11:07
Andrew Bynum defensive rebound
53 - 49
10:57
DeAndre Jordan shooting foul (Andrew Bynum draws the foul)
53 - 49
10:57
Andrew Bynum makes free throw 1 of 2
53 - 50
10:57
Andrew Bynum makes free throw 2 of 2
53 - 51
10:45
Caron Butler makes 25-foot three point jumper (Chris Paul assists)
56 - 51
10:29
DeAndre Jordan blocks Derek Fisher's layup
56 - 51
10:26
Blake Griffin defensive rebound
56 - 51
10:17
DeAndre Jordan makes hook shot (Chris Paul assists)
58 - 51
9:56
Andrew Bynum misses hook shot
58 - 51
9:53
Blake Griffin defensive rebound
58 - 51
9:42
DeAndre Jordan makes 5-foot hook shot (Chris Paul assists)
60 - 51
9:41
Los Angeles full timeout
60 - 51
9:27
Derek Fisher out of bounds lost ball turnover
60 - 51
9:03
Andrew Bynum blocks DeAndre Jordan's dunk
60 - 51
8:59
DeAndre Jordan offensive rebound
60 - 51
8:59
Andrew Bynum blocks DeAndre Jordan's 4-foot hook shot
60 - 51
8:56
Pau Gasol defensive rebound
60 - 51
8:48
Kobe Bryant makes 8-foot two point shot
60 - 53
8:38
Kobe Bryant personal foul (Chauncey Billups draws the foul)
60 - 53
8:38
Metta World Peace enters the game for Matt Barnes
60 - 53
8:29
Pau Gasol blocks Blake Griffin's 4-foot jumper
60 - 53
8:26
Pau Gasol defensive rebound
60 - 53
8:19
Kobe Bryant bad pass (Caron Butler steals)
60 - 53
8:11
Chauncey Billups misses 19-foot jumper
60 - 53
8:11
Blake Griffin offensive rebound
60 - 56
8:11
Blake Griffin misses tip shot
60 - 56
8:10
Pau Gasol defensive rebound
60 - 53
7:56
Derek Fisher makes 28-foot three point jumper (Metta World Peace assists)
60 - 56
7:43
Pau Gasol personal foul (Chris Paul draws the foul)
60 - 56
7:31
Jumpball: Blake Griffin vs. Metta World Peace (Los Angeles gains possession)
60 - 56
7:31
Blake Griffin post lost ball turnover (Metta World Peace steals)
62 - 58
7:28
Chris Paul loose ball foul (Derek Fisher draws the foul)
60 - 56
7:13
Andrew Bynum makes two point shot (Pau Gasol assists)
60 - 58
6:52
Blake Griffin makes driving layup
62 - 58
6:31
Kobe Bryant bad pass (Chris Paul steals)
62 - 58
6:30
Derek Fisher personal foul (Blake Griffin draws the foul)
62 - 58
6:30
Mo Williams enters the game for Chris Paul
62 - 58
6:20
Chauncey Billups misses 20-foot jumper
62 - 58
6:18
Pau Gasol defensive rebound
62 - 58
6:07
DeAndre Jordan shooting foul (Kobe Bryant draws the foul)
62 - 58
6:07
Kobe Bryant makes free throw 1 of 2
62 - 59
6:07
Solomon Jones enters the game for DeAndre Jordan
62 - 59
6:07
Kobe Bryant makes free throw 2 of 2
62 - 60
5:54
Caron Butler misses 16-foot jumper
62 - 60
5:52
Blake Griffin offensive rebound
64 - 60
5:52
Blake Griffin makes 2-foot two point shot
64 - 60
5:30
Derek Fisher makes 24-foot three point jumper (Kobe Bryant assists)
64 - 63
5:11
Blake Griffin misses 18-foot jumper
64 - 63
5:11
Kobe Bryant defensive rebound
64 - 63
4:58
Derek Fisher misses 5-foot two point shot
64 - 63
4:56
Caron Butler defensive rebound
64 - 63
4:41
Solomon Jones offensive foul (Derek Fisher draws the foul)
64 - 63
4:41
Solomon Jones turnover
64 - 63
4:41
Josh McRoberts enters the game for Pau Gasol
64 - 63
4:26
Kobe Bryant traveling
64 - 63
4:26
Kobe Bryant technical foul (1st technical foul)
64 - 63
4:26
Chauncey Billups misses technical free throw
64 - 63
4:26
Los Angeles offensive team rebound
64 - 63
4:05
Blake Griffin makes driving layup (Chauncey Billups assists)
66 - 63
3:43
Kobe Bryant misses 8-foot jumper
66 - 63
3:42
Los Angeles defensive team rebound
66 - 63
3:23
Mo Williams makes 27-foot three point jumper (Chauncey Billups assists)
69 - 63
2:58
Kobe Bryant lost ball (Chauncey Billups steals)
69 - 63
2:51
Mo Williams misses 26-foot three point jumper
69 - 63
2:50
Mo Williams offensive rebound
69 - 63
2:34
Andrew Bynum shooting foul (Blake Griffin draws the foul)
69 - 63
2:34
Los Angeles full timeout
69 - 63
2:34
Andrew Goudelock enters the game for Derek Fisher
69 - 63
2:34
Ryan Gomes enters the game for Caron Butler
69 - 63
2:34
Blake Griffin misses free throw 1 of 2
69 - 63
2:34
Los Angeles offensive team rebound
69 - 63
2:34
Blake Griffin misses free throw 2 of 2
69 - 63
2:32
Metta World Peace defensive rebound
69 - 63
2:15
Kobe Bryant misses 17-foot jumper
69 - 63
2:14
Josh McRoberts offensive rebound
69 - 63
2:14
Chauncey Billups shooting foul (Andrew Bynum draws the foul)
69 - 63
2:14
Andrew Bynum makes free throw 1 of 2
69 - 64
2:14
Randy Foye enters the game for Chauncey Billups
69 - 64
2:14
Reggie Evans enters the game for Blake Griffin
69 - 64
2:14
Andrew Bynum makes free throw 2 of 2
69 - 65
1:59
Mo Williams misses 20-foot jumper
69 - 65
1:57
Solomon Jones offensive rebound
69 - 65
1:54
Andrew Bynum blocks Mo Williams's jumper
69 - 65
1:52
Metta World Peace defensive rebound
69 - 65
1:45
Kobe Bryant bad pass
69 - 65
1:45
Pau Gasol enters the game for Andrew Bynum
69 - 65
1:31
Randy Foye misses 17-foot jumper
69 - 65
1:31
Pau Gasol defensive rebound
69 - 65
1:12
Solomon Jones blocks Pau Gasol's layup
69 - 65
1:12
Los Angeles offensive team rebound
69 - 65
1:12
Devin Ebanks enters the game for Kobe Bryant
69 - 65
1:07
Devin Ebanks backcourt
69 - 65
0:56
Mo Williams makes 5-foot two point shot (Randy Foye assists)
71 - 65
0:42
Andrew Goudelock misses 26-foot three point jumper
71 - 65
0:40
Josh McRoberts offensive rebound
71 - 65
0:39
Solomon Jones blocks Josh McRoberts's layup
71 - 65
0:39
Pau Gasol offensive rebound
71 - 65
0:39
Reggie Evans shooting foul (Pau Gasol draws the foul)
71 - 65
0:39
Pau Gasol makes free throw 1 of 2
71 - 66
0:39
Pau Gasol misses free throw 2 of 2
71 - 66
0:38
Randy Foye defensive rebound
71 - 66
0:33
Mo Williams discontinue dribble
71 - 66
0:10
Pau Gasol makes layup
71 - 68
0:02
Mo Williams misses 30-foot three point jumper
71 - 68
0:02
Solomon Jones offensive rebound
71 - 68
0:00
Solomon Jones misses tip shot
71 - 68
0:00
Los Angeles offensive team rebound
71 - 68
0:00
End of the 3rd Quarter
71 - 68

time
TEAM
PLAY
SCORE
12:00
Start of the 4th Quarter
71 - 68
11:48
Pau Gasol makes 8-foot jumper
71 - 70
11:25
Reggie Evans makes driving layup
73 - 70
11:03
Pau Gasol lost ball (Reggie Evans steals)
73 - 70
10:48
Randy Foye bad pass (Pau Gasol steals)
73 - 70
10:45
Mo Williams flagrant foul type 1 (Andrew Goudelock draws the foul)
73 - 70
10:45
Andrew Goudelock makes flagrant free throw 1 of 2
73 - 71
10:45
Andrew Goudelock makes flagrant free throw 2 of 2
73 - 72
10:32
Pau Gasol misses 17-foot jumper
73 - 72
10:30
Reggie Evans defensive rebound
73 - 72
10:14
Ryan Gomes misses three point jumper
73 - 72
10:11
Solomon Jones offensive rebound
73 - 72
10:11
Solomon Jones misses tip shot
73 - 72
10:11
Solomon Jones offensive rebound
73 - 72
10:11
Solomon Jones double dribble
73 - 72
9:55
Andrew Goudelock misses two point shot
73 - 72
9:51
Randy Foye defensive rebound
73 - 72
9:42
Randy Foye misses 7-foot two point shot
73 - 72
9:42
Los Angeles defensive team rebound
73 - 72
9:42
Randy Foye loose ball foul (Pau Gasol draws the foul)
73 - 72
9:42
Blake Griffin enters the game for Solomon Jones
73 - 72
9:42
Caron Butler enters the game for Randy Foye
73 - 72
9:42
Double technical foul: Josh McRoberts and Reggie Evans
73 - 72
9:34
Josh McRoberts technical foul (2nd technical foul)
73 - 72
9:34
Josh McRoberts ejected
73 - 72
9:34
Andrew Bynum enters the game for Josh McRoberts
73 - 72
9:34
Mo Williams makes technical free throw
74 - 72
9:34
Kobe Bryant enters the game for Devin Ebanks
74 - 72
9:27
Pau Gasol offensive foul (Blake Griffin draws the foul)
74 - 72
9:27
Pau Gasol turnover
74 - 72
9:14
Mo Williams makes 18-foot jumper
76 - 72
8:51
Andrew Goudelock makes 20-foot jumper (Kobe Bryant assists)
76 - 74
8:29
Blake Griffin misses 9-foot two point shot
76 - 74
8:26
Andrew Bynum defensive rebound
76 - 74
8:21
Reggie Evans personal foul (Andrew Bynum draws the foul)
76 - 74
8:21
Official timeout
76 - 74
8:14
Andrew Goudelock misses 5-foot two point shot
76 - 74
8:12
Andrew Goudelock offensive rebound
76 - 74
8:12
Andrew Goudelock traveling
76 - 74
8:04
Ryan Gomes offensive foul (Pau Gasol draws the foul)
76 - 74
8:04
Ryan Gomes turnover
76 - 74
8:04
Chris Paul enters the game for Ryan Gomes
76 - 74
8:00
Mo Williams personal foul (Metta World Peace draws the foul)
76 - 74
8:00
Chauncey Billups enters the game for Mo Williams
76 - 74
8:00
DeAndre Jordan enters the game for Reggie Evans
76 - 74
7:43
Kobe Bryant makes 20-foot jumper
76 - 76
7:20
Blake Griffin makes 18-foot two point shot
78 - 76
7:05
Kobe Bryant discontinue dribble
78 - 76
6:43
Chauncey Billups misses 4-foot two point shot
78 - 76
6:41
Metta World Peace defensive rebound
78 - 76
6:26
Kobe Bryant makes 26-foot three point jumper (Metta World Peace assists)
78 - 79
6:11
Chris Paul makes 4-foot two point shot
80 - 79
5:48
Kobe Bryant misses 28-foot three point jumper
80 - 79
5:48
Chris Paul defensive rebound
80 - 79
5:35
Pau Gasol personal foul (Chris Paul draws the foul)
80 - 79
5:35
Los Angeles full timeout
80 - 79
5:35
Derek Fisher enters the game for Andrew Goudelock
80 - 79
5:24
Blake Griffin misses layup
80 - 79
5:22
Blake Griffin offensive rebound
80 - 79
5:20
Caron Butler misses 26-foot three point jumper
80 - 79
5:15
Kobe Bryant defensive rebound
80 - 79
5:01
Kobe Bryant makes 20-foot jumper (Pau Gasol assists)
80 - 81
4:41
Blake Griffin misses 2-foot two point shot
80 - 81
4:37
Blake Griffin offensive rebound
80 - 81
4:37
Blake Griffin misses tip shot
80 - 81
4:35
Blake Griffin offensive rebound
80 - 81
4:35
Blake Griffin lost ball (Metta World Peace steals)
80 - 81
4:35
Chauncey Billups personal foul (Derek Fisher draws the foul)
80 - 81
4:35
Chauncey Billups technical foul (1st technical foul)
80 - 81
4:35
Kobe Bryant makes technical free throw
80 - 82
4:35
Derek Fisher makes free throw 1 of 2
80 - 83
4:35
Derek Fisher makes free throw 2 of 2
80 - 84
4:28
Caron Butler offensive foul (Derek Fisher draws the foul)
80 - 84
4:28
Caron Butler turnover
80 - 84
4:13
Kobe Bryant misses 22-foot jumper
80 - 84
4:11
DeAndre Jordan defensive rebound
80 - 84
4:05
DeAndre Jordan makes two point shot (Chris Paul assists)
82 - 84
3:38
Derek Fisher misses 19-foot jumper
82 - 84
3:36
Kobe Bryant offensive rebound
82 - 84
3:30
Metta World Peace makes 26-foot three point jumper (Kobe Bryant assists)
82 - 87
2:59
Blake Griffin makes 23-foot jumper (Caron Butler assists)
84 - 87
2:30
Derek Fisher misses 29-foot three point jumper
84 - 87
2:29
Metta World Peace offensive rebound
84 - 87
2:24
Andrew Bynum makes dunk (Metta World Peace assists)
84 - 89
2:24
Los Angeles full timeout
84 - 89
2:10
DeAndre Jordan makes dunk (Chauncey Billups assists)
86 - 89
2:10
Derek Fisher shooting foul (DeAndre Jordan draws the foul)
86 - 89
2:10
DeAndre Jordan makes free throw 1 of 1
87 - 89
1:47
Kobe Bryant misses jumper
87 - 89
1:46
Chris Paul defensive rebound
87 - 89
1:22
Chris Paul misses 28-foot three point jumper
87 - 89
1:21
Kobe Bryant defensive rebound
87 - 89
1:07
Kobe Bryant misses 7-foot two point shot
87 - 89
1:05
Caron Butler defensive rebound
87 - 89
0:51
Metta World Peace blocks Chris Paul's driving layup
87 - 89
0:51
Los Angeles offensive team rebound
87 - 89
0:51
Los Angeles 20 Sec. timeout
87 - 89
0:48
Blake Griffin step out of bounds turnover
87 - 89
0:42
Chris Paul kicked ball
87 - 89
0:42
Los Angeles 20 Sec. timeout
87 - 89
0:32
Andrew Bynum makes layup (Kobe Bryant assists)
87 - 91
0:23
Andrew Bynum blocks DeAndre Jordan's layup
87 - 91
0:21
Kobe Bryant defensive rebound
87 - 91
0:21
Chauncey Billups personal foul (Kobe Bryant draws the foul)
87 - 91
0:21
Kobe Bryant makes free throw 1 of 2
87 - 92
0:21
Kobe Bryant misses free throw 2 of 2
87 - 92
0:21
Blake Griffin defensive rebound
87 - 92
0:21
Los Angeles full timeout
87 - 92
0:21
Mo Williams enters the game for DeAndre Jordan
87 - 92
0:21
Matt Barnes enters the game for Andrew Bynum
87 - 92
0:16
Blake Griffin bad pass
87 - 92
0:16
Los Angeles 20 Sec. timeout
87 - 92
0:15
Caron Butler personal take (Kobe Bryant draws the foul)
87 - 92
0:15
Kobe Bryant misses free throw 1 of 2
87 - 92
0:15
Los Angeles offensive team rebound
87 - 92
0:15
DeAndre Jordan enters the game for Mo Williams
87 - 92
0:15
Kobe Bryant makes free throw 2 of 2
87 - 93
0:15
Los Angeles 20 Sec. timeout
87 - 93
0:10
Blake Griffin makes layup
89 - 93
0:08
Blake Griffin personal take (Kobe Bryant draws the foul)
89 - 93
0:08
Kobe Bryant makes free throw 1 of 2
89 - 94
0:08
Kobe Bryant makes free throw 2 of 2
89 - 95
0:02
Blake Griffin makes 2-foot two point shot (Chris Paul assists)
91 - 95
0:01
Blake Griffin personal take (Pau Gasol draws the foul)
91 - 95
0:01
Pau Gasol makes free throw 1 of 2
91 - 96
0:01
Pau Gasol misses free throw 2 of 2
91 - 96
0:01
Caron Butler defensive rebound
91 - 96
0:00
End of the 4th Quarter
91 - 96
0:00
End Game
91 - 96
Blue-collar E'Twaun Moore says he feels like he fits in with the New Orleans Pelicans.

Washington's Bradley Beal understands the expectations that come with signing a five-year, $128 million contract.

Three-time NBA Champion Dwyane Wade is heading back to his hometown to play for the Chicago Bulls. Wade and his mother Jolinda share their story of separation, redemption and forgiveness.
2015-2016 Pacific Standings