NBA Cap Space Meter
Which teams have the most salary-cap room to make a big splash this summer?
Updated:
July 1, 2014, 1:26 AM ET
ESPN.com
We're keeping track of the teams with the most salary-cap space this summer. Here's how things stand as of June 30 with Miami's Big Three opting out. Check back for updates.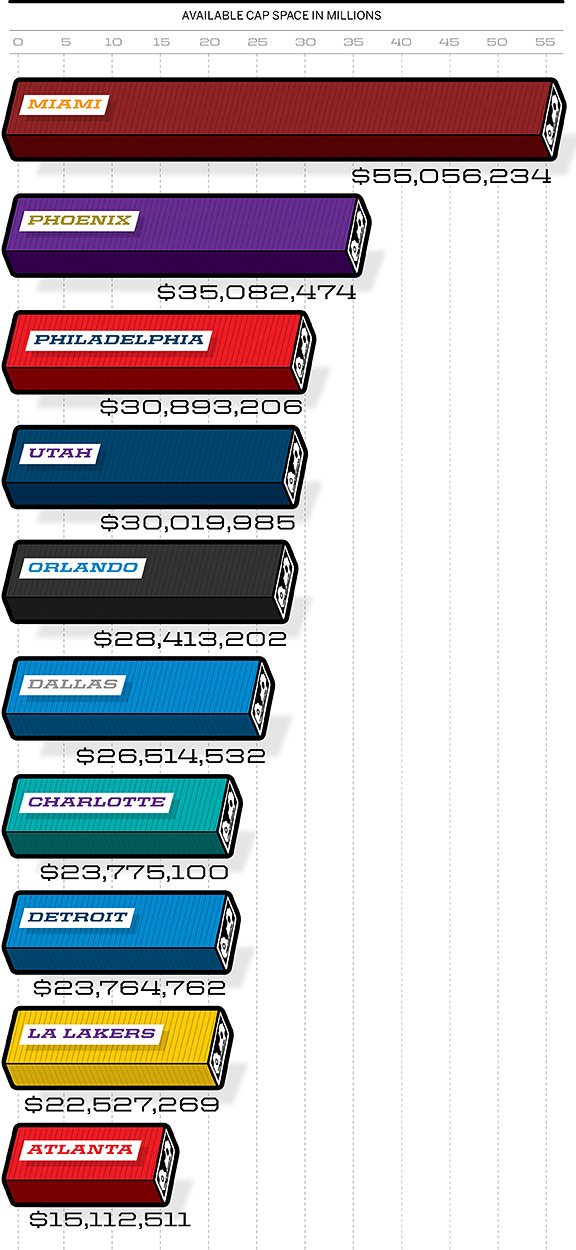 ESPN
NOTE: Maximum salary-cap room is calculated by counting only: (A) the players currently under contract, (B) the amount paid to waived players, (C) cap holds for first-round picks; and (D) minimum charges for teams with rosters below 12 players.