Kobe Bryant joins NYC players meeting
Updated:
November 14, 2011, 12:50 PM ET
ESPN.com news services
NEW YORK -- Joined by superstars Kobe Bryant and Carmelo Anthony, player representatives from NBA teams gathered to meet Monday to discuss the league's proposal for a new labor deal.
If the player reps endorse it, it would go to a vote of all players. If approved by players and then ratified by owners, the lockout would end, and a 72-game season would start Dec. 15.
A third option to be discussed is sending a counter-proposal back, sources told ESPN The Magazine senior writer Ric Bucher.
The Time Is Now

Stephen A. Smith has some advice for the NBA players' union: Bring the owners' latest proposal to a member vote, because there won't be a better one and you're out of time and leverage. Story
• Coon: Climactic stage at hand
Taking a page from the owners' playbook, sources said the players union also could publicize details of the proposal and let NBA fans know that the 2011-12 season could be salvaged if the owners agree to it.
It's not certain what would comprise the players union's counter-proposal, but it's expected to be built off the owners' offer with a few changes.
But if the union leadership rejects the offer, the league is prepared to offer a harsher proposal -- one players wouldn't accept, possibly triggering a lengthy legal battle and certainly jeopardizing the 2011-12 season.
Some players were hoping for a say on the current proposal regardless of what the union's board does Monday.
Houston Rockets guard Kevin Martin said that other players he has talked to may or may not want this deal, but "most feel like we're entitled to a vote!"
"I think it's fair for every player to have a vote, because we're all grown men and its time for the players to control their career decisions, and not one player per team," Martin said in a text to ESPN.com's Henry Abbott. "If it comes down to a final decision, you got to be fair."
Summary of NBA's Proposal

Here's a look at the owners' seven-page summary of its collective bargaining agreement proposal given to the NBA players' union. PDF
Commissioner David Stern has urged players to take the deal on the table, saying it's the best the NBA can offer and warned that decertification is not a winning strategy.
The current proposal calls for a 50-50 division of basketball-related income. Players are still unhappy with what they believe are too many restrictions for big-spending teams that would limit their free agent options, but Stern said the proposal is far better for players than the one player reps said they would reject last week.
Waiting is a proposal that calls for a 53-47 split of BRI in the owners' favor, a flex cap with a hard ceiling and rollbacks for current salaries.
Players could seek further tweaks to the current proposal before putting it to a vote, but Stern repeatedly has said the league is through negotiating.
"I want to answer this diplomatically. The next time we meet to discuss anything, we'll be discussing the 47 percent proposal," he told The Associated Press on Saturday. "This is it. We've been negotiating this for 2½ years. The owners authorized a revised proposal, and they said if it's not acceptable and they want to keep negotiating, we present them with a 47 percent, flex cap proposal. They know it."
Feedback from the players' union after a weekend of to examine the proposal wasn't positive, sources told Bucher.
The union's executive committee met for two hours Sunday night to examine the proposal.
One of the new wrinkles the committee has found difficult to accept, sources told Bucher, is an unlimited escrow system.
The escrow system would ensure that owners would be reimbursed for however much they exceed the negotiated amount of basketball-related income allowed to be spent on player salaries.
In the current seven-page proposal, a copy of which was obtained by ESPN The Magazine, the players have a choice of selecting a 50-50 split of BRI or a 49-51 band.
If teams spend more than the allotted percentage, they not only retain the 10 percent of each salary held in escrow, but if that 10 percent doesn't cover the excess then the additional funds can be deducted from a one percent of BRI dedicated to "post-career player annuity and player benefits."
If the excess still hasn't been satisfied, future benefits and escrow funds can be utilized to cover it. In essence, it assures the owners that no matter how much they spend in any one season, they will not have to pay more than the stated percentage.
Other elements in the deal that the union finds objectionable, a source said, are 12 percent reductions in both the minimum salary and the first-year salaries of first-round picks.
A league official said the proposal issued to media was a truncated version, and that the points left out were "B List" issues. Union sources say those issues were originally "B list" issues that the league elevated to vital parts of any new deal on Thursday.
Players also could vote to disband the union. Executive director Billy Hunter said last week he was aware that perhaps 200 players had signed a petition supporting it. But an antitrust lawsuit against the league would take months, so the best shot to play this season comes this week.
Stern reminded players and fans of that Sunday during an Internet blitz. He and deputy commissioner Adam Silver took questions on Twitter, and the league posted a memo on its website that Stern sent to players with a breakdown of various deal points. He urged players to "study our proposal carefully, and to accept it as a fair compromise of the issues between us."
The league has withdrawn its demands for a hard salary cap, salary rollbacks and non-guaranteed contracts during the negotiations. But players still fear some of the restrictions on teams over the luxury tax would act as a hard cap, which they vehemently oppose.
Stern has blamed agents for misinformation about the proposal that has spread since Thursday. So players were eager to get in the room with Hunter and union president Derek Fisher and get the full details themselves. Chris Duhon, Orlando's player rep, wrote on his Twitter feed that the Magic would accept the deal.
"The main thing is not going in with any preconceived notions," Minnesota Timberwolves rep Anthony Tolliver said. "We need to understand the ins and outs of the deal. It's just like last week, where we didn't understand the full extent of the deal until we got in the room face-to-face and talked it through."
Information from The Associated Press and ESPN The Magazine senior writer Ric Bucher was used in this report.
SPONSORED HEADLINES
MORE NBA HEADLINES
MOST SENT STORIES ON ESPN.COM
The NBA On ESPN.com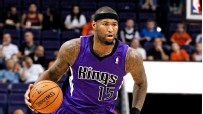 Follow the NBA on ESPN:
Twitter / Facebook / Google+
LATEST CONTENT
REGULAR FEATURES
WallaceNBA_ESPN

Michael Wallace


RT @ESPN1063: ESPN's Michael Wallace (@WallaceNBA_ESPN) joined Josh & Kelley earlier on @ESPN1063 to talk all things #Heat! LISTEN: http://…
about an hour ago

ESPNNBA

The NBA on ESPN


Knicks-Pacers Game 6 on ESPN and WatchESPN at 8 PM ET: Can the Knicks survive another elimination game?
about an hour ago

ESPNNBA

The NBA on ESPN


RT @WindhorstESPN: George Hill (concussion) hasn't been cleared to play. Coach Frank Vogel said he's preparing as if Hill won't play tonite.
about an hour ago

chadfordinsider

Chad Ford


Draft Blog: Breaking down the athletic testing at the NBA Draft Combine for all 60 players. http://t.co/nCA0BImeYc (insider)
about 2 hours ago

WindhorstESPN

Brian Windhorst


Important to understand you cannot rush NBA concussion protocol. Steps have to be taken. Hill took part in shootaround, which was a step
about 2 hours ago

WallaceNBA_ESPN

Michael Wallace


Wallace: Hurry up and wait - making quick work of playoff foes testing Heat's patience. http://t.co/KG4c15ADIz
about 2 hours ago

kpelton

Kevin Pelton


No more chat Qs on this. RT @dailythunder: Presti essentially said that the Thunder philosophically oppose using the amnesty.
about 2 hours ago

WindhorstESPN

Brian Windhorst


George Hill (concussion) has not been cleared to play for Pacers vs. Knicks. Coach Frank Vogel said he's preparing that Hill won't play
about 2 hours ago

WallaceNBA_ESPN

Michael Wallace


RT @ESPN1063: http://t.co/8HkKN8xau8's #HEAT Index writer Michael Wallace @WallaceNBA_ESPN joins Josh & Kelley LIVE on @ESPN1063 & http://t…
about 3 hours ago

ESPNNBA

The NBA on ESPN


On this date in 1988, Pistons completed a 4-1 series win vs. Bulls , the first of three straight years Detroit ended Chicago's season.
about 3 hours ago

NBARumorCentral

ESPN


Jackson back with Tellem. Copeland wants big payday. Blazers consider moving up, eye Oladipo. Drew to meet with Bucks http://t.co/ZgvqNkdV31
about 3 hours ago

ESPNNBA

The NBA on ESPN


30 years ago today, the 76ers beat the Bucks 115-103 to reach the NBA Finals. Moses Malone led the way with 28 points, 17 rebounds.
about 4 hours ago

ESPNNBA

The NBA on ESPN


Happy Birthday! Nets F Reggie Evans (33), retired 15-year vet Donyell Marshall (40) and ESPN's Jim Bowden (52).
about 5 hours ago

WallaceNBA_ESPN

Michael Wallace


ICYMI: Check out frontpage story from Miami Herald that details purpose for today's #Duffels4Kids Walk. Thanks. http://t.co/EgSK3YUbs8
about 6 hours ago

WallaceNBA_ESPN

Michael Wallace


Excited to wake up this morning to participate in a great cause. On to Miami's Jungle Island for #Duffels4Kids Walk http://t.co/HiXlGtjHQ2
about 6 hours ago

TrueHoop

Henry Abbott


Brian Scalabrine's risky head games, and what can happen in a league without a strict concussion policy. http://t.co/vqXtpgiA7U
about 8 hours ago

WallaceNBA_ESPN

Michael Wallace


I've seen/heard other celebs do this sort of thing before, but this was very cool of D-Wade: http://t.co/DmVTm7rndy
about 14 hours ago

WallaceNBA_ESPN

Michael Wallace


Wallace: Swift playoff progress tests Heat's patience yet again, but beats the alternative. http://t.co/KG4c15ADIz
about 15 hours ago

truehooptv

TrueHoop TV


He's been on a few times now. RT @hellawritn: @MrEddieHuang @TrueHoopTV eddie needs to be on here more often
about 15 hours ago

truehooptv

TrueHoop TV


RT @ZachLowe_NBA: Oh, man, the first 2:30 or so of this @coachthorpe segment on @truehooptv: http://t.co/MC2ysbExDx
about 16 hours ago
MORE FROM ESPN LOS ANGELES

Check out the new ESPN Los Angeles, the place for your local Los Angeles sports coverage.
MORE FROM ESPN NEW YORK

Check out the new ESPN New York, your destination for sports coverage in the Big Apple.
ESPN.COM PARTNER: NBA.COM