The schedule is set for the 2011-12 NBA season.

When the teams will actually play those games? ... Well, that's another story. But, for now, our first looks at the reigning champion Mavericks (Nov. 1), the next Kobe-LeBron duel (Dec. 8) and the first Bulls-C's battle (Feb. 12) have been officially scheduled (in pencil, at least).

Which matchup is the most exciting? Which games and teams should be added to the NBA's marquee events? Our crew makes its picks:
1. Which game are you most excited to see in 2011-12?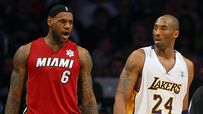 Michael Schwartz, Valley of the Suns: The game we still have yet to see in a championship matchup: LeBron James versus Kobe Bryant. For once this matchup won't take center stage Christmas Day, but that doesn't make the Dec. 8 game between the Lakers and Heat any less glamorous, especially with both squads expected to be among the league's best once again.

Rashad Mobley, Truth About It: Lakers at Mavericks on Dec. 15. Will Mike Brown allow Kobe to go off, or will "Black Mamba" play within the new system? Will Dirk Nowitzki send a "I'm the man now, dog" message, or will Kobe's friend Caron Butler, if re-signed, demonstrate that when he's healthy, the Mavericks are still better than the Lakers? Will James Donaldson and Kareem Abdul-Jabbar film commercials in preparation for this game?

Patrick Hayes, PistonPowered: New York at Denver on Nov. 16. I'm not particularly captivated by Carmelo Anthony's return to Denver as much as the contrasting styles these teams now represent. The Knicks are trying to imitate Miami's team-building model (albeit with worse stars), and Denver's post-trade starless society of solid ballers was one of the more entertaining, unselfish teams in the league.

Spencer Ryan Hall, Salt City Hoops: I'm excited for the Heat's early-season visit to Salt Lake City -- especially if it happens as scheduled, in November. The Jazz and LeBron always seem to produce great games, dating back to the Sundiata Gaines game. Last season, the teams split the series in dramatic fashion, with the Jazz win in Miami being one of the brightest moments of a difficult season for Utah.

Hayes Davenport, Celtics Hub: The first one the league allows me to see. Whether it's Chicago-Dallas on Nov. 1 or Detroit-Charlotte in early January, no other game could generate that level of emotional impact for me.
---
2. Are the Bulls and Mavs good choices to kick off the new season?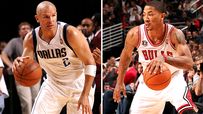 Michael Schwartz, Valley of the Suns: It's a nice matchup, but why not kick off the season the way the previous one ended, with the Heat and the Mavs? Such a rematch would add a little extra spice to opening night, especially if Dirk received his ring right in front of LeBron before tipoff.

Rashad Mobley, Truth About It: Bulls-Mavs is OK, but Miami at Cleveland is an ideal opening-night game. A national audience would see Kyrie Irving's attempt to revive the franchise LeBron abandoned. LeBron, with Dwyane Wade and Chris Bosh, could show up Irving in his old house and show that the Big Three are even better in Year 2. Plus, we could see Nick Gilbert again.

Patrick Hayes, PistonPowered: The Mavs are a given as the defending champs, and I suspect the Bulls will be the trendy pick to take another step forward and unseat Miami in the East. The matchup makes sense. It's not as interesting as, say, an Oklahoma City-at-Boston (Kendrick Perkins returns!) matchup, but it's not bad.

Spencer Ryan Hall, Salt City Hoops: Yes. Other than the Celtics and Heat (who get the ESPN limelight the next night), the four sexiest teams in the league (Bulls, Mavs, Thunder, Lakers) will be on display opening night. Derrick Rose has some things to prove, and I'm looking forward to seeing whether his Jazz East teammates decide to join him this time.

Hayes Davenport, Celtics Hub: They're both fine choices, but not necessarily to play each other. I'd rather see the Mavs play the Lakers, the Bulls play the Celtics or either of them play the Heat.
---
3. Pick a game you'd add to the ESPN/ABC Christmas Day lineup.
Note: The tripleheader currently includes Celtics-Knicks, Heat-Mavs and Bulls-Lakers.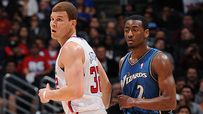 Michael Schwartz, Valley of the Suns: Oklahoma City-Memphis. The big markets are already well represented, so I would match up a pair of small-market squads that played perhaps the most exciting series of the past postseason. That Kevin Durant guy really should be playing basketball on Christmas.

Rashad Mobley, Truth About It: The Clippers at the Wizards. Blake Griffin, JaVale McGee and John Wall captivated NBA fans during the 2011 All-Star Weekend. Those three, along with Eric Gordon and maybe Jan Vesely, could easily do the same in front of a Christmas Day audience. And at halftime, they could profile the differing ownership styles of Ted Leonsis and Donald Sterling.

Patrick Hayes, PistonPowered: Clippers-Wizards. We get a matchup between perhaps the two most athletic non-Dwight Howard frontcourt players in the league in Blake Griffin and JaVale McGee; we get Kentucky teammates John Wall and Eric Bledsoe reunited. And who cares if there's no defense? The Bulls, Celtics and Mavs will play enough D in the other games to make up for it.

Spencer Ryan Hall, Salt City Hoops: Leaving out Jimmer Fredette's debut in Madison Square Garden from national television is un-Christmaslike. With the league on the verge of missing games, Santa Stern should at least have the heart to give us five national games. Don't punish the rest of us to placate Stan Van Gundy.

Hayes Davenport, Celtics Hub: Clippers-Thunder. Seems like the new class of stars, outside of Rose, is poorly represented in these games. More importantly, 40 percent less basketball on Christmas? Really? I feel like Stan Van Gundy and my mom conspired to make this happen, and I don't like it.
---
4. Which team would you like to see on more national broadcasts?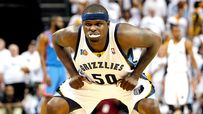 Michael Schwartz, Valley of the Suns: The Sacramento Kings will encounter the bright lights of national TV just six times, with five being on NBA TV, and that's not enough for a squad that features Tyreke Evans, DeMarcus Cousins and The Jimmer. I understand the Kings are a bad team in a bad market, but that trio is entertaining enough to deserve more national broadcasts.

Rashad Mobley, Truth About It: The Memphis Grizzlies. Last spring, they were unlikely underdogs who nearly made it to the Western Conference finals without their star player, Rudy Gay. This season, Gay is back, Zach Randolph is now a star, Marc Gasol could be back, Mike Conley will improve and who knows how good Josh Selby could be. This team has earned more national exposure.

Patrick Hayes, PistonPowered: Memphis wins a playoff series and gets only one national game? The team the Grizzlies beat, San Antonio, gets five times as many national TV games. Unacceptable. Perhaps there's skepticism that Memphis can duplicate last season's success, but the Grizz broke through last season and were fun to watch. They should be on national TV more.

Spencer Ryan Hall, Salt City Hoops: There are so many teams that won't be very good but will be very fun to watch. The Warriors, Timberwolves, Clippers and Kings all will be interesting to see, even if they won't get much time in the spotlight. And we all want to see even more of the Lakers and Heat, right? Right?

Hayes Davenport, Celtics Hub: The Timberwolves. They've got a potential superstar in Kevin Love, possibly the best pick in the draft, a Spanish import we've waited two years for and Michael Beasley. But only one national game? They have almost as many shooting guards!
---
5. Which team would you like to see on fewer national broadcasts?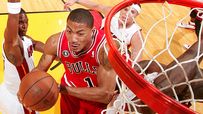 Michael Schwartz, Valley of the Suns: I love watching up-tempo basketball and Amare Stoudemire dunks as much as anyone, but it doesn't make sense for the Knicks' national TV schedule to be on par with those of the powerhouses of the league. They will be fun to watch, but let's see them win a playoff game before getting 29 national dates.

Rashad Mobley, Truth About It: With apologies to Michael Wilbon, the Chicago Bulls. Derrick Rose is great, but I can't bear to see another game in which he attempts to go one-on-four. Joakim Noah doesn't score, Carlos Boozer and Luol Deng aren't consistent, and barring a strong free-agent signing, this team is not an exciting one to watch.

Patrick Hayes, PistonPowered: Orlando. As exciting as Dwight Howard is, his contract status could turn into a Melo-like sideshow. The team has an unbalanced roster, possibly some chemistry issues and a potentially huge off-court distraction with Howard's future. All of those things could add up to some boring basketball if they play out negatively.

Spencer Ryan Hall, Salt City Hoops: Derrick Rose is fun to watch, but the rest of the Bulls bore me a bit. Twenty-nine games on national television feels something like Jordan on WGN every night.

Hayes Davenport, Celtics Hub: None. There's not a team in the league I'd like to see less of; in fact, I think there are opportunities for the league to expand its national slate. Maybe it's time for another network to get in the mix. Is PAX still around?


ESPN.com and the TrueHoop Network
Hayes Davenport, Spencer Ryan Hall, Patrick Hayes, Rashad Mobley and Michael Schwartz write for the TrueHoop Network.
• Follow ESPN's NBA coverage on Twitter | On Facebook