The Kings finished with the second-worst record in the West last season, winning just 24 games. But with a young, talented nucleus in place, things are looking up in Sacramento.

Our five-man panel of experts weighs in on the fifth and final stop of the Pacific Division.
1. Fact or Fiction: Jimmer Fredette will be a success in the NBA.
Joe Gerrity, Hornets 24/7: Fiction. I simply can't see him ever being able to guard any position on defense, and that makes it highly unlikely that he will ever be deemed a success by anyone but his most loyal followers.

James Ham, Cowbell Kingdom: Fact. Sure, Jimmer will be a defensive liability initially, but no more than Beno Udrih was over the past three seasons. On the offensive end, he has to be guarded, which will help both Tyreke Evans and DeMarcus Cousins get some much-needed spacing. I think Jimmer's range and ability to create space will translate nicely to the NBA game.

Zach Harper, Daily Dime Live: Fact. Now, how you define success is really the key to how you view Jimmer as a pro. Will he be a perennial All-Star that will retype the
scoring eBooks? No. Is he going to be a potent enough weapon on the floor to keep defenses honest and help bring continuity to the Kings' offense? Yes. Jimmer can and will play well in the NBA.

Jonathan Santiago, Cowbell Kingdom: Fact, depending on your expectations. If you expect him to become a superstar, then he'll probably be a failure in your eyes. But if Jimmer develops into the Kings' third- or fourth-best player, I'd call him a success. He has a Mike Bibby- or Jason Terry-like ceiling.

Noam Schiller, Hardwood Paroxysm: Fact -- assuming you temper your expectations. Jimmer isn't athletic, big or good enough defensively to be a superstar in this league -- but guards who can create offense for themselves and for others are always a needed commodity, and that should be enough for him to be an NBA rotation player for 10-plus years. That's a success in my book.
---
2. Fact or Fiction: Tyreke Evans is a future superstar.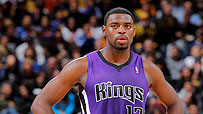 Joe Gerrity, Hornets 24/7: Fiction. Evans showed in year one that he's a talented player, but for me superstars are at the very least in the top two or three of their position. It's hard to see Evans ever playing at the level of the elite point guards, especially after putting up a PER below 15 in his second year of work.

James Ham, Cowbell Kingdom: Fiction. A star, but not a superstar. Evans came into training camp last season with a bad wheel that never healed. Now healthy, his third-season numbers should be more in line with his ROY 20-5-5 campaign. To be either a star or a superstar, you have to win, and it's time for Evans to prove he can do just that.

Zach Harper, Daily Dime Live: Fiction. I say fiction because it's very rare you find a quiet, under-the-radar personality who can still transcend the game into
superstardom. If you look at the case of a healthy Brandon Roy, I think Reke can certainly become that kind of star. I just don't think he'll be headlining marketing campaigns for the league, even as an All-Star.

Jonathan Santiago, Cowbell Kingdom: Fact. People are quick to forget how good Tyreke was his rookie season. Nagging foot injuries set him back last year, but this guy has a love for the game that's comparable to Kevin Durant's. Tyreke has the right combination of skills, physical attributes and desire that make me a believer in his upside.

Noam Schiller, Hardwood Paroxysm: Fact. That sophomore season was awful, but even Tim Duncan had an off year while battling plantar fasciitis. Reke still has much to learn -- for example, how to make a jump shot -- but he can get to the rim against anybody in this league and has the athleticism and size to become an elite defender somewhere down the road.
---
3. Fact or Fiction: DeMarcus Cousins is worth the trouble.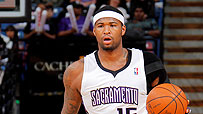 Joe Gerrity, Hornets 24/7: Fact: Talented big men seem to be nearly impossible to come by, and Cousins has the tools to be one of the best. Just about every star comes with some drama nowadays, anyway. Give Cousins some guidance (and maybe a full-time babysitter?), and he will be more than worth the trouble.

James Ham, Cowbell Kingdom: Fact. Cousins will grow up, and when he does, he will be one of the league's best big men. The question is, how long will that take? My money says he breaks out this season. A healthy Tyreke, a full season of Marcus Thornton (if the Kings re-sign him) and the additions of J.J. Hickson, Fredette and John Salmons will help.

Zach Harper, Daily Dime Live: Fact. DeMarcus is a problem for his team in practices, a problem on the floor in many ways, and a problem for the opposing team in the
paint. He really doesn't know how to use his incredible size and skill yet, but that doesn't mean he won't figure it out. He has too much talent not to turn into a legitimate building block.

Jonathan Santiago, Cowbell Kingdom: Fact. Cousins is one of the most skilled young centers in the league. He can pass, shoot, post up and has tremendous footwork for a big man. In a league that's thin on talent at center, you work through the growing pains of a guy who just recently turned 21.

Noam Schiller, Hardwood Paroxysm: Fact. There may not be a bigger head case than DeMarcus in the entire league at this point. However, when he made a conscious effort to stay close to the basket and make quick decisions without incessant dribbling, he was near unstoppable. It will take some time, but eventually, the right staff will direct DeMarcus on an All-Star path.
---
4. Fact or Fiction: Sacramento's pre-lockout trades were smart moves.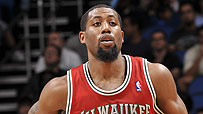 Joe Gerrity, Hornets 24/7: Fiction. Acquiring Hickson for Casspi was a positive move, but the rest of it seems like a loss. Salmons has an expensive long-term deal and doesn't fit in or improve the team, they gave up the seventh overall pick, and I already gave my prediction about Jimmer.

James Ham, Cowbell Kingdom: Fact. I am in the minority here, but I like the moves. Salmons is a huge improvement at the wing and Jimmer is a very good fit with Evans and Cousins. Adding Hickson minutes before the lockout began cleared up the logjam at the wing and gave the Kings some needed athleticism. All of this and still $28 million under the cap.

Zach Harper, Daily Dime Live: Half fact, half fiction. Overall, I'm happy with the direction the team took. I think Jimmer can be a weapon in this league, and they got
some needed frontcourt depth by dealing away Casspi, whom they couldn't really figure out how to use anyway. I just don't understand why it was necessary to bring on Salmons' bad contract in order to draft Jimmer three spots later.

Jonathan Santiago, Cowbell Kingdom: Fact. The reacquisition of John Salmons probably makes the most impact because the Kings lacked consistency at small forward last year. Picking up Salmons improves them defensively and also adds a veteran with playoff experience to a relatively young team. Not a popular move among fans because of Salmons' penchant for overdribbling during his last tenure, but a fair trade nonetheless.

Noam Schiller, Hardwood Paroxysm: Fiction. Trading the superfluous Omri Casspi for the potential-laden J.J. Hickson was a low-risk, high-reward move. But Beno Udrih is cheaper than John Salmons, and better by every metric available. Switching the two for the right to move down in the draft was a downright idiotic move.
---
5. Fact or Fiction: The Kings will be based in Anaheim in 2012-13.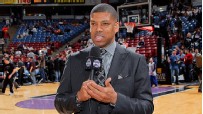 Joe Gerrity, Hornets 24/7: Fiction. I've seen how committed so many people are to keeping basketball in California's capital, and I predict Kevin Johnson and the city of Sacramento will succeed where others have failed. It would be a true shame if they lost the team after all those years of support.

James Ham, Cowbell Kingdom: Fiction. Mayor Kevin Johnson is getting close to rolling out a menu of financial options for a new entertainment and sports complex in Sacramento. At this point, he has put all of his political eggs in one basket, and I have a tough time believing that he will fail.

Zach Harper, Daily Dime Live: Fiction. I really don't think this team is going anywhere other than to a new arena in the Sacramento area. Mayor Kevin Johnson and various
organizations (Here We Stay, Think Big Sacramento, etc.) have been coming up with plans and efforts to keep this team in the city. I don't think the NBA is obtuse enough to let it go unrewarded.

Jonathan Santiago, Cowbell Kingdom: Fiction. Sacramento is making great progress toward building a new arena. But financing it remains the question. And if they can't figure that out, I think the Kings still move, but not to Anaheim. The deal with Anaheim Ducks owner Henry Samueli raised red flags, and unless they restructure it, the Maloofs will have to look at other options (Kansas City?) if they decide to move.

Noam Schiller, Hardwood Paroxysm: Fiction. I believe the Sacramento fan base and mayor Kevin Johnson have done enough to convince the NBA that Sacramento can support an NBA team, and I assume that the new CBA will include a new revenue-sharing system that allows such small-market teams to exist. The only way I see the Kings leaving Sacramento is via contraction.


ESPN.com and the TrueHoop Network
Joe Gerrity, James Ham, Zach Harper, Jonathan Santiago and Noam Schiller contribute to the TrueHoop Network.