John Hollinger broke down each player on the Spurs' roster. Now our 5-on-5 crew weighs in on what lies ahead in San Antonio in 2011-12.
1. For which Spurs player is the 2011-12 season most important?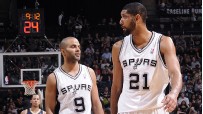 Jesse Blanchard, 48 Minutes of Hell: Tony Parker. Tim Duncan and Manu Ginobili have secure legacies as surefire Hall of Famers and NBA futures too short to be anything but certain. Parker is still writing his, and at 28 years old, still has enough time to question a future post-Duncan and Ginobili. 2011-12 will hold answers for both him and the Spurs in that regard.
Graydon Gordian, 48 Minutes of Hell: Tim Duncan. It's widely speculated that this season could be Duncan's last. The Spurs aren't likely to add a fifth banner in 2011-12, but if Duncan does intend to retire, a strong regular season and a deep playoff run would be a wonderful way for the greatest power forward of all time to make his exit.
Andrew McNeill, 48 Minutes of Hell: DeJuan Blair. He's entering his third season and has yet to carve out a major role on the team. He's too short to be the elite post defender the Spurs crave, but he still manages to make an impact on the boards. If Blair doesn't improve defensively, though, he could find himself on the trading block.
David Thorpe, Scouts Inc.: My eyes focus on Tony Parker. What direction is he going to go? Still not yet 30, can he dominate the paint and destroy any defender one-on-one? Can he learn to hit perimeter shots, a must considering his aging teammates who need him to do more than slash? And can he assert himself more as a leader, helping the Spurs transition away from Duncan as the key guy?
Timothy Varner, 48 Minutes of Hell: This season, which might be his last, is most important to Tim Duncan. Duncan is still a good player and will compete for an All-Star spot, but he's obviously in decline and so is his supporting cast. All of Duncan's remaining hardwood aspirations collapse into this season.
---
2. Who is the most intriguing player on the Spurs' roster?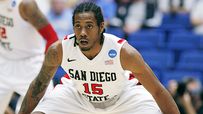 Jesse Blanchard, 48 Minutes of Hell: With maybe a two-year window left in Tim Duncan's career, it's hard to imagine trading a valuable young rotation piece (George Hill) for a relative unknown. Yet that's what rookie Kawhi Leonard is. Young, athletic and still holding untapped potential, Leonard is the only Spur whose game and role are still up in the air.
Graydon Gordian, 48 Minutes of Hell: Kawhi Leonard. Leonard may be a competent NBA defender from day one, and has the length, energy and athleticism to develop into an All-NBA defensive presence. And rumor has it his outside shot has improved vastly this offseason. It's not outlandish to suggest Leonard may be the starting small forward by season's end.
Andrew McNeill, 48 Minutes of Hell: Kawhi Leonard. The man with facehuggers for hands is arguably the most intriguing player the Spurs have added since Manu Ginobili made his debut nine seasons ago. He fills the need for a rebounder at the wing position and looks to be the type of physical perimeter defender the Spurs are desperate for. Everything else seems like one big question mark, though.
David Thorpe, Scouts Inc.: I'm partial to DeJuan Blair, who's one of the most unique players I've ever seen. He entered the league slim and hungry to prove wrong teams that passed on him, but finished his second season heavy and unable to contribute much on offense since he still cannot shoot, or on defense because the weight slowed him down considerably. At his best, he's a difference-maker as a starter, but there is a good chance he'll lose his rotation minutes and his starting role if he does not get back to being the biggest, baddest, quickest beast on two legs.
Timothy Varner, 48 Minutes of Hell: This will surprise some, but James Anderson is the player who could not only surprise people with his solid play, but make the Spurs surprisingly good. He gives San Antonio more shooting, but it's his added size (relative to Gary Neal) at the wing that will help even more.
---
3. What's the most surprising take in Hollinger's Spurs profiles?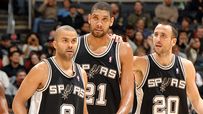 Jesse Blanchard, 48 Minutes of Hell: Many of these Spurs have been around long enough that the most extensive breakdown would yield few surprises. But it is interesting to note how effective Richard Jefferson was defensively, holding opposing small forwards to an 11.1 PER. He may be overpaid, but there is a reason the Spurs pushed for a delayed amnesty option.
Graydon Gordian, 48 Minutes of Hell: I was surprised to find that Hollinger had a relatively high opinion of many individual players' defensive abilities, despite the general consensus that the Spurs slipped on that end. Praising Manu Ginobili's and Tim Duncan's defense is to be expected, but hearing that Richard Jefferson ranked in the top quarter of small forwards defensively is a bit of a surprise.
Andrew McNeill, 48 Minutes of Hell: Most surprising thing to me was how bad of an opposing PER Tiago Splitter allowed. Splitter shined when he entered the game last season, taking charges, grabbing rebounds and generally being a nuisance on the pick-and-roll. He probably just needs some seasoning. Coach Pop may have no choice but to give him some this season.
David Thorpe, Scouts Inc.: Danny Green, but not because John had a positive vibe for him. It's because it seems so few teams value him the way John does. Green is a Ron Artest lite kind of guy -- super powerful and long with a good feel for the game. I think he'll become a solid guy for the Spurs on both ends of the court.
Timothy Varner, 48 Minutes of Hell: It's surprising that Hollinger's numbers project Duncan, Parker and Ginobili to produce at roughly the same level as last season. If that's the case, the Spurs should jump out on the league again this season -- their established core won't suffer from the sharp, short camp-induced learning curve that will frustrate other teams.
---
4. Based on Hollinger's profiles, what do the Spurs need most?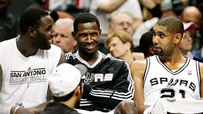 Jesse Blanchard, 48 Minutes of Hell: Manu Ginobili healthy through an entire playoff run. This is a playoff team, but how formidable of one depends solely on how close he is to the top of his game. Deep playoff runs are dependent on elite players. A healthy Manu Ginobili represents the only Spurs player capable of approaching that level of play.
Graydon Gordian, 48 Minutes of Hell: A high-quality defensive big man. Between the decline in Duncan's quickness, Matt Bonner's inability to defend the pick-and-roll, Blair's lack of height and Splitter's lack of experience, the Spurs do not have the interior defensive presence they need. Splitter may become that, but his learning curve was not steep enough last season to say that with certainty.
Andrew McNeill, 48 Minutes of Hell: Pick-and-roll D. Mobility is an issue for the big men, which isn't a good thing for a group that can be described as old and undersized. If the Spurs can improve their ability to combat the pick-and-roll and pick-and-pop, they can improve greatly on D and be more of a playoff threat.
David Thorpe, Scouts Inc.: I think the Spurs will be looking to add a veteran point guard to bring off the bench, avoiding having to have Manu be the organizing force when Parker is out. Manu can be that guy, but it would take away from his ability to just make plays whenever he gets his hands on the ball. Cory Joseph is not likely going to be able to play that role come springtime, and Gary Neal is better suited playing off the ball.
Timothy Varner, 48 Minutes of Hell: A quick look at the roster should make it evident to all and sundry that the Spurs need help inside, and on both sides of the ball. On defense, Blair and Bonner are easy prey. On offense, Tiago Splitter can't shoot and Duncan is no longer dominant.
---
5. Would a shortened season help or hurt the Spurs?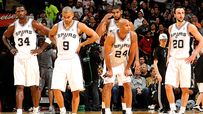 Jesse Blanchard, 48 Minutes of Hell: Help. I'm sure many Spurs fans wish the NBA had played only half a season last season, given how dominant they were to start things off. Popovich will manage minutes better than any other coach in the NBA and the fewer games Ginobili and Duncan have to play, the better.
Graydon Gordian, 48 Minutes of Hell: Help. Three games in three days will be tough on the Spurs, but overall fewer games means fewer opportunities for one of their big three to get injured. The Spurs' postseason success will be directly linked to the health of Parker, Duncan and Ginobili. Plus, last time there was a shortened season things went pretty well for San Antonio.
Andrew McNeill, 48 Minutes of Hell: A shortened season helps the Spurs; however, a compressed one hurts. Sixty-six games is a great number in my opinion, but the expected lack of practice time ahead of the schedule and limited rest during should hurt the Spurs. How many times can Gregg Popovich get away with sitting Tim Duncan on back-to-backs this season?
David Thorpe, Scouts Inc.: No team benefits more than the Spurs, it would seem, given their lack of major turnover and aging roster. However, if they can't find some veteran help at point guard, losing 16 games could have an impact on how (under)developed their young guys are come playoff time.
Timothy Varner, 48 Minutes of Hell: The Spurs' roster features familiar faces. They're veteran-led and system-savvy. They should weather the abbreviated training camp better than most teams, and their bench is just deep enough to help them through back-to-back-to-back games. Best of all, I suspect the Rodeo Road Trip will force the schedule-makers into giving them a cushy, home-court-heavy December and January. The short season is good for San Antonio.


ESPN.com and the TrueHoop Network
David Thorpe is an NBA analyst for Scouts Inc. Jesse Blanchard, Graydon Gordian, Andrew McNeil and Timothy Varner contribute to the TrueHoop Network.
• Follow ESPN's NBA coverage on Twitter | On Facebook