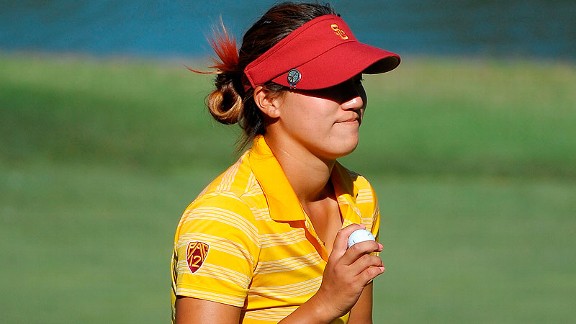 AP Photo/David Tulis
Women's Golf
ATHENS, Ga. -- Annie Park brought more than great skills to Southern California's women's golf team.
The bubbly freshman from Levittown, N.Y., also showed her new teammates how to enjoy their time on the course and ignore the pressure.
"I think she helped loosen up the team in general, which is important," senior Sophia Popov said. "You've got to have fun out there. You can always rely on her. You can say that."
Park shot a 1-under 71 to top the individual standings and help Southern California win its third NCAA tournament title with a record-setting team performance Friday.
-- Associated Press | Full story
2014 NCAA championship information
WHEN: May 20-23
WHERE: Tulsa Country Club (Tulsa, Okla.)