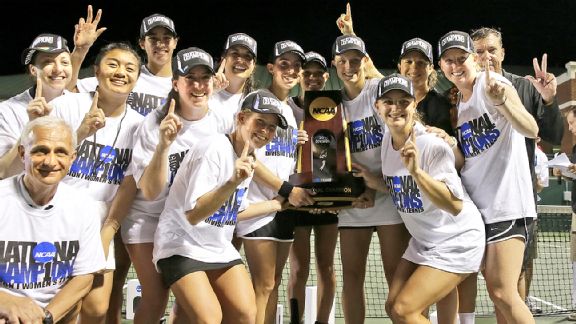 AP Photo/LM Otero
Women's Tennis
WACO, Texas -- Vanderbilt was two points from its first NCAA women's team tennis title on one court when a UCLA rally shifted the focus to Astra Sharma three courts away.
No big deal for the redshirt freshman from Perth, Australia. She finished off her third straight three-set victory of the tournament to unseat the defending national champion.
The fourth-seeded Commodores clinched a 4-2 victory Tuesday night with Sharma's 3-6, 6-2, 6-4 victory over Chanelle Van Nguyen at No. 2 singles.
-- Associated Press | Full story
2016 NCAA championship information
WHEN: May 19-30
WHERE: Michael D. Case Tennis Center (Tulsa, Okla.)