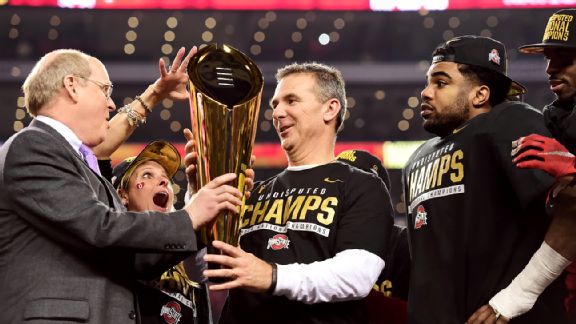 Allen Kee/ESPN Images
Football
ARLINGTON, Texas -- Attention, everyone who thought Ohio State couldn't win the national championship this season. We have company. Make room on the bandwagon of doubters. There are some guys working in Columbus who saw what we saw.
"To say we had this vision back in September or even August, no, not a chance," Urban Meyer said. "I thought this was a team that we could battle and battle and find a way to win a bunch of games, and then a year later go make a run at it."
... A year later is now.
-- Ivan Maisel | Full story
2015 National Championship
WHEN: Jan. 11, 2016
WHERE: University of Phoenix Stadium (Glendale, Ariz.)