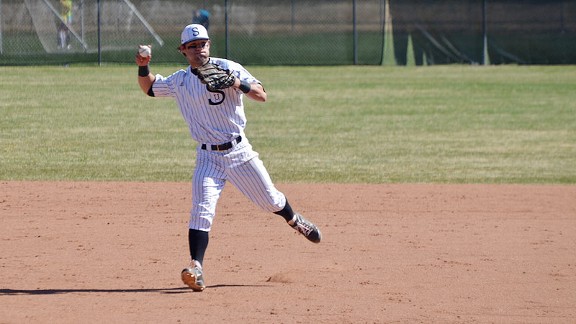 SUU Media Relations
Bo Cuthbertson
Shortstop | Southern Utah
Cuthbertson's the Human Grass Stain with the way his uniform looks early in games. The senior is the classic dirt-under-the-nails type of baller with great range, quick hands and maximum effort at short. He hit a blistering .489 in Summit League play last season on his way to being named player of the year. He won't be at the top of the draft lists for 2012, but Cuthbertson is the quintessential great college player.
2011 stats: .432, 5 HRs, 47 RBIs, 20 doubles, 15 stolen bases
Coach David Eldredge: "Bo is a baseball guy who loves to work. He is a 6.5 runner, throws in high-80s across the diamond. But the best part of his game is his bat. He's a switch-hitter with power to all fields."