MEMPHIS, Tenn. -- In the second tip sheet from the River City Classic we focus on the underclassmen. Some new names from some prominent programs are featured as well as some new faces from new places.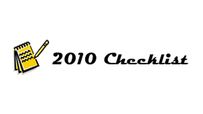 Lauren Englein, a 5-11 combo guard with Cal Swish Black, played smart, aggressive basketball and was critical in Swish's championship run. She has the ball handling skills to play any of the three perimeter spots. Her strength makes her size and skills all the more difficult for opponents to handle. She showed good instincts making the extra pass when needed to set up the better scoring opportunities. While her shot release is somewhat low, she can knock it down and has some range in doing so as well. If you gauge a player by effort you've got to hold Engeln in high regard as she leaves it all on the floor.
Six-foot-two post Cassie Harberts of Cal Swish Black was a steady presence inside and provided Swish with some critical hustle plays on the tournament's final day. Hardnosed and willing to scrap, Harberts mixed it up on the boards and more than once hit the floor for loose balls. Her post moves are fundamental and she looks for the ball aggressively. She also showed an ability to put the ball on the floor which could make her the right addition alongside that true post up center.
Five-foot-eight combo guard Jasmine Robinson of the MSA Bobcats Gold showed a side to her game that will make future opponents flinch. She was still penetrating as she always does, but her willingness to distribute the ball and her sharp and snappy passes made her double the threat she usually is. When a player makes those around them better they take not just their game, but their team, to a new level. She's still improving, keep watching!
Lindsay Sherbert, a 6-0 wing-forward for Cal Swish Black played consistent basketball throughout the tournament and ended up adding the MVP title to her resume'. What really stands out with her is that…nothing stands out. That's a compliment in every way. Virtually every aspect of her game is solid and the combination of all that makes her a key component for any team. She's skilled, smart, agile and has the versatility to play inside and out. She's more of a true wing, but could give smaller post games a headache as a forward.
Six-foot-one Brook Jelniker of the Colorado Hoopsters Black is a talented combo guard that may just be scratching the surface of what she can do. Her solid ball handling and passing skills are magnified by her size on the perimeter. She made good decisions with the ball in her hands and created both with the dribble and the pass. The left hander took it in transition several times and found the open man in numbers situations. Her lean build will evolve with age as will the interest in her future.
Sheronne Vails, a 6-4 forward with Fairfax Stars Elite is another member of the All-Possibilities team. Her long frame and tremendous wingspan give her some incredible weapons before you even add in any basketball skills. She looked for the ball on the block and posted actively. However, physical defenders were able to dislodge her from the low post and she got caught up in the "friendly" give and take. She has incredible mobility for her size and gets up and down the floor with the guards. When she does get the ball in scoring position she's able to finish and presents a real threat. Lots of potential will have them lining up at her door.
Five-foot-four point guard Myisha Goodwin of the Fairfax Stars Elite could play tailback for most high school football teams. Other than her height, nothing is small about her game. She is both compact and explosive and can dictate the game from the point position. Strength and quickness make her a constant penetrating threat. The fact that she possesses a deadly pull up makes staying in front of her all the more important for defenders. With all that athleticism there's one other piece of bad news for opponents; she scraps with the best of them. The way she hits the floor they may throw a flag on her.
Full Package Lady Lightning Elite Platinum's 5-8 Janelle Cannon isn't the first player you notice on their roster. That fact may need to change if you followed their run into the semi finals in Memphis. This smooth athlete is a quiet killer who you really don't notice until after the fact. A talented and smart passer, she feeds the many weapons again and again on the Full Package team and still finds a few opportunities of her own as well. Impressive as that end of the floor may be, it's her defense that really stood out. Quick, aggressive and anticipating, she was one of the better stoppers seen so far this summer.
At 6-2 Michala Johnson of the Full Package Lady Lightning Elite Platinum can be an impact and dominant player on almost any court she steps. A slashing and athletic forward, she poses a match up problem for almost any opponent. Throw in a high altitude vertical and you can quickly put some points on the board. Her movement without the ball, in particular her cutting off screens, is equal to almost anyone at the high school level. She did struggle down the stretch in Memphis finishing some chip shots, but it won't deter any recruiters who know a good thing when they see it.
Courtney Thomas, a 5-11 wing for the Full Package Lady Lightning Elite Platinum, may have been one of the most well rounded players taking the floor in the Mid-south this past week. Her game is a combination of good solid skills in every facet. Her vision is good and her court sense is instinctual while her cutting allows her to slip behind defenders to create some easy looks. She's there in transition and is all over the boards at both ends of the floor. She has the versatility to defend the wing and the forward spot providing a very physical effort that takes opponents out of any comfort zone at all.
Highly regarded Lauren Avant, the 5-9 point guard for the Memphis Elite Platinum 92, saw limited playing time due to bronchial problems. However in the few outings she did make she continued to show why she's one of the top guards in the 2010 class. Her one on one skills allow her to penetrate and create multiple scoring opportunities for her and her teammates. She aggressively pushes the ball in transition forcing the pace of the game. When she attacks the same way defensively on a constant basis, she'll take her game to an even higher level.
Five-foot-eight Angela Rodriquez of the Full Package Lady Lightning Elite Platinum may very well have one of the long lost artifacts of basketball, a pure shot. Time and again she was able to knock down jumpers from 15 to 20 feet out with ease and confidence. Utilizing screens very effectively she freed herself up in half court sets and did a great job of spotting up in transition. When defenses closed out she began to penetrate and create other looks for both herself\ and her teammates. That kind of versatility will make her an even more dangerous threat now and in the future.
Korina Chapman, a 6-0 wing for the New Mexico Heat Elite looked to have much more experience than her 2010 graduation date would lead you to believe. She possesses an explosive first step and was able to penetrate on smaller and quicker defenders. Her size allows her to play physical on the perimeter and she has the tools to possibly become a "power guard" that is in such great demand on the colligate level. The perimeter shot will have to be more consistent to make her a true threat against stronger competition.
Six-foot-two post Ebony Walker of the New Mexico Heat Elite makes you keep watching. She's still somewhat raw…but she'll show you some good moves…and she'll take the 15 footer with a good stroke…and she has this great build and good size…and she runs the floor in transition. Guess we'll have to keep watching. Lots of coaches are!
Tiffany Bias, the 5-6 point guard of the Wichita Bearcats does a little bit of everything and she does it quickly. This speedster gets to the rim again and again and is almost impossible to stay in front of. Even if you do recover, she can pull up on a dime and nail the short jumper. If you're thinking about backing off, don't. She demonstrated some good range as well to keep her defenders closing out. Consistency will be a key for her in the future as she'll need to play every game with the same attack.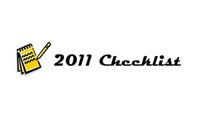 Carlie Needles is a 5-7 point guard with the Colorado Hoopsters Black and one of the more talented players to emerge so far in the 2011 class. Her ball handling and passing skills are exceptional and on par with a much more experienced player. While outstanding in the half court, she seems to be even more at home in transition making quick and decisive reads leading to easy scores. She also has the range to force defenders to come out thus allowing her the chance to create a better look or improve passing angles. She also shows some of the same instinctual play on the defensive end of the floor.
Five-foot-four point guard Whitney Holloway of the Full Package Lady Lightning Elite Platinum plays for the right team. Lightning is virtually the only adjective appropriate for the way that she plays. Her ability to penetrate was a key for her and her teammates as they reached the semi finals in Memphis. No matter whom the defender was she seemed to get by them with ease and find her way to the rim. The results were usually the same, a hoop or an assist or even a trip to the line. While she may be young and small, she's a very skilled and very tough athlete.
Five-foot-nine Amber Battle plays guard for the New Mexico Heat Elite and plays it well. Creating off the dribble, she uses her athleticism to get by defenders repeatedly. Her one-on-one skills are still developing but are already effective against more experienced players. She also plays with a confidence that usually is reserved for older athletes. She'll have to have a solid jump shot to keep defenses honest in the future but all the tools are in place to have them lining up already.
Discuss this on our Message Board
Mark Lewis is a columnist and national evaluator for ESPN HoopGurlz. Twice ranked as one of the top 25 assistant coaches in the game by the Women's Basketball Coaches Association, he has more than 20 years of college coaching experience at Memphis State, Cincinnati, Arizona State, Western Kentucky and, most recently, Washington State. He can be reached at mark@hoopgurlz.com.