WEST LONG BRANCH, N.J. -- It wasn't a college tour that brought a gym full of impressive juniors to Monmouth University Saturday and Sunday. Instead, it was the Champions Challenge, putting New York's and New Jersey's top players on display.
Not all of them lit it up for 32 points like ESPN HoopGurlz Super 60's No. 11 Laurin Mincy, and surely there are players missing who had strong games, but these were some of the more memorable players from the Champions Challenge.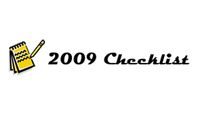 Eugenia McPherson is gone before you know it. One second you're passing the ball, the next, she's down the court and about to score. The St. John's signee from North Babylon has speed in every aspect of her game. She hustles from one end to the other and passes at the last possible second. The 5-foot-8 McPherson makes smart passes and isn't afraid to score from nearly anywhere on the court.
Once St. John the Baptist's Christine Huber got started Saturday, she kept the hits coming, especially on the boards. The Rutgers-bound Huber is a strong inside player who can box out the majority of bigs she faces, and she has a nice touch on her shot to match her put-back abilities.
Manhattan Center guard China Crosby has a bright future. The Virginia-bound Crosby plays larger than her 5-4 frame primarily due to her tenacious defense on the ball handler and in the passing lanes. She gets more than her share of rebounds surprisingly thanks to her speed. She has a smart knack for passing and seems to enjoy driving to the basket.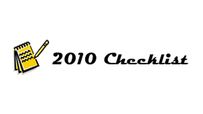 The unstoppable Laurin Mincy is a sight to see, no matter the opponent. University's go-to leader, the 6-foot Mincy can do it all and all on a moment's notice. A pull-up jumper to the left? No problem. A dribble and dish to the right? Sure thing. Her shot is smooth, her dribble is not easily stolen and her eyes see the opponents' passes sometimes before they do. When double-teamed, Mincy gets her teammates involved as well.
North Babylon's Bria Hartley is the talk of Long Island with the show she puts along alongside McPherson. The 5-10 Hartley can create shots in the paint or behind the arc, and her sweet dribble moves confuse even the best defenders. She's not afraid to mix it up inside with bigger girls and she can block out taller players with little effort. She noticeably favors the right when driving to the hoop, but can go to the left if forced.
Murry Bergtraum's Doris Ortega had the weekend's sweetest shooting touch. The 5-10 junior can stroke the ball from anywhere on the floor, but her three-point shots and drives to the basket are her strong suit. Ortega is long enough to be inside grabbing rebounds, but she really excels when handling the ball and creating her own shot.
When Oak Hill's Alex Rodgers made a shot fake from eight feet behind the arc Saturday, the Trenton Catholic defenders wisely responded. With Rodgers' range, it's a legitimate shot for the 5-10 guard who has a smart, strong shooting touch. Not just a scorer, Rodgers is tenacious on defense and hustles to both ends of the court.
Catherine Lewis shot the lights out for St. Peters, scoring 26 points. A 5-10 guard, Lewis has a strong sense of her defenders, is smart enough to know when to pull up for a jumper rather than be called for a charge, and is feisty on defense.
Blair Academy point guard Christelle Akon-Akech is almost a rarity these days. At 5-10, most players that size with skill at smaller schools are typically under the basket, but Akon-Akech is controlling the game for Blair and doing a fine job in the role. When not dishing to her teammates, she loves driving to the basket. She doesn't look for her own shot behind the arc, preferring to go inside or pass, and adding that to her portfolio would go over even better.
A smart and savvy guard, 5-7 Marielle Duryea is a key component in Molloy's quick, press-breaking backcourt. She knows when to dribble, when to pass and when to look for her own shot. She also has a keen eye for the next pass as a defender, snapping up passes leading to fast breaks for Molloy.
Alvida Clemons is a sharp shooter for Trenton Catholic. The 5-5 guard has a smooth shot and can hit from many places on the court. She likes to drive on offense and typically takes smart shots, shipping the ball to teammates if she can't get a good look.
Shukurah Washington has impressive court vision for an inside player and strong rebounding abilities for a guard. Murry Bergtraum's versatile 5-10 junior can play nearly any position and hold her own against shifty guards or longer posts, creating turnovers and pulling down rebounds.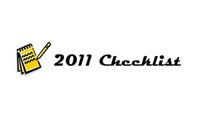 Trenton Catholic may have struggled with Oak Hill, but 5-9 Briyona Canty did not. Canty has impressive ball handling skills for a sophomore and can mix it up inside when her team needs her to be there. She has a nice feel for her jump shots and is a smart player for her age, looking like a veteran leader on the court more often than not.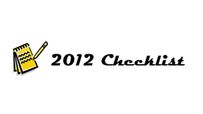 St. John Vianney's Michaela Mabrey wasn't afraid of the imposing post players on the Oak Hill squad and she was able to use her long, lanky 5-foot-10 frame to block out under both baskets. The versatile Mabrey has a nice shooting touch away from the hoop and is able to create space for herself outside and make room against bigger girls near the basket. She has good speed to get back on defense or down the court for a fast break.
Discuss this on our Message Board
Mindi Rice is a staff writer for ESPN HoopGurlz. She previously was an award-winning sportswriter at the Tacoma News Tribune and can be reached at mindi@hoopgurlz.com.