INDIANAPOLIS -- Our second tip sheet from the Midwest Nike Regional Skills Academy features six sophomores, a trio of freshmen and one prospect yet to reach the high school ranks.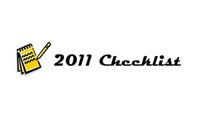 Mariah Smith of Richwoods High School in Illinois is a bit of a tweener but she has smooth athleticism that could quickly evolve into serious versatility. She measured out just a hair under 6 feet 1. Her athleticism is deceptive and she has put some work in on her perimeter skills. Her range and confidence are increasing. Around the basket, she is strong with the ball and can score easily on same-sized opposition, but she struggles against some of the bigger forwards. As she tightens up her handle, she should be able to face those bigger front court players up and score in others ways.
Whitney Young point guard Chanise Jenkins has already played in some big games in her early high school career and her confidence is growing, seemingly by each rep and each possession. Despite being just a shade over 5-4, she plays a big role as a playmaker. She is about as elusive as they come and can go by just about any on-ball defender and often beat the first line of help defense as well. However, she gets in to trouble when the defense completely collapses on her and bigger bodies swarm her in the lane. She has great balance in the air and can often avoid the defenders with some slippery moves to create shots for herself or her teammates. The Chicago native can change directions at any speed and in rapid succession. She is a feisty defender as well, but just like many point guards in the mighty mouse class, she is susceptible to being isolated in the paint by bigger guards.
Africentric High School star Raven Ferguson has the body to be a WNBA level shooting guard. She stands 5-11, but it's not her height that gives her WNBA potential because she is as strong as they come at her age. How much of that potential she realizes, is completely up to her. She has the ability to create shots for herself in almost any situation. Her pull-up and step-back jumpers are by far her favorites, but with her overwhelming size and athleticism getting to the basket is where she's going to make the leap from a very good offensive player to perhaps one of the premier scorers in her class. At times, she showed that she understands the mismatches she creates -- like taking smaller guards down into the paint and going straight at them. She should be at the free-throw line constantly at the high school level, if she can focus on getting to the cup and not settling for that pretty jumper. Consistency often comes with maturity and keeping in mind that she's just a sophomore should make coaches recruiting her very excited.
Recent Ohio State commit Maleeka Kynard has all the tools to be a solid point guard at the college level. She has a great first step, which makes her a legitimate breakdown player offensively. She keeps her eyes up and her head on a swivel in traffic. She is at her best collapsing the defense and finding open players. She crosses over low, doesn't waste a lot of motion or take extra dribbles for show -- which is refreshing. The 5-6 lead guard has adequate size for the position, but will need to add strength to deal with the more physical players at the next level.
Kayla Hirt is a coaches dream, but the 6-2 forward has already committed to Pam Borton and the home state Gophers of Minnesota. There is no chance of outworking this kid in drills or game play; if you can keep up with her you're doing just fine. The Bemidji High School star has a great basketball body and her aggressive style of play and athleticism make her a handful. She has great lift and her strength allows her to explode through contact in the lane. She takes instruction well and isn't afraid of failing at new skills. She is a forward now but is one prospect that could really play the wing as well. She has the vision and passing skills with improving ballhandling to play away from the basket. The biggest area for improvement is her perimeter shooting. Her guide hand is too active and she doesn't get full extension with her shooting hand, which leads to inconsistent results. Her lower body and strength allow her to create nice looks off of pull-ups, so focusing in on her shooting mechanics is the key.
If you are in the market for a punishing forward, look no further than Therany Dunnigan. She plays physical, rebounds well, sets solid screens and will eat up defenders when left one-on-one on the boxes. Dunnigan is nearly 6-2 with wide shoulders and plenty of muscle. She is an ideal 4 because she has ample athleticism. Dunnigan brings all the elements coaches want in the paint. For this Ohio native, expanding her high-post passing and shooting could unlock her game offensively.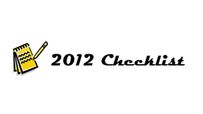 Natalie Cohlmeyer of Evansville Memorial in Indiana already has a go-to move. The 5-9 shooting guard has mastered the art of the step-back jumper. When the instruction shifted to the footwork and mechanics of the move her confidence soared and it really gave her momentum going forward for both of Sunday's sessions. The step-back is traditionally a counter move, but for her it is utilized like a primary move, which means she'll need to develop a counter to it by exploding by defenders that commit to their closeouts when she creates that space. She has good footwork on the perimeter and seems to read the floor well when she faces up. Being a threat with the jab or taking that first step towards the defender in a more threatening manor should really complement her mid-range game.
There is a lot to like about Morgan Tuck. Her footwork in the post is fantastic and she can finish with a plethora of moves. She has primary and counter moves already and the truly scary part is that most of those moves can be finished with either hand. Her jump hook is text book and goes both right and left with ease. She has some redeeming qualities on the perimeter as well because she is so athletic, but it will be hard to pull the Bolingbrook star off the blocks. At almost 6-2, she has adequate size to play numerous positions. Despite her talent, we've actually seen her play better than she did in this setting. She has another gear and if she wants to reach that spot on top of the 2012 class she will need to dominate the way she is capable of with more consistency. With that in mind, there probably isn't a single college in the country that wouldn't take a commitment from her right now or have a problem suiting her up next season.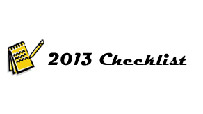 For an eighth grader, you rarely see maturity listed as a strength, but for Taya Reimer her composure and approach suggest big things for the future. The nearly 6-2 forward is a smooth athlete with plenty of upside. Physically, she has the tools of an upperclassman but is lacking the confidence at this point to really go after her older peers. She finishes with both hands, her agility for her size is impressive and she was one of the harder working players at the event this weekend.
One of the shortest players in the building this weekend was 5-2 guard Charon Sweeney who will attend Ohio's Toledo Start High School next year. But sleep on this kid for one possession and expect to look silly. She has blinding foot speed and she doesn't hesitate to blow by anyone ill-prepared for her. She also uses her lack of height to her advantage by keeping the ball incredibly low, even in change-of-direction moves. She also has a very quick yo-yo style crossover and she comes out of it with a great burst. Her shot has a bit of a fling to it, but she gets it off quickly -- a must for a player her size. Sweeney made a decent amount of those shots, when defenders backed up. On the other end of the floor, she is a feisty on-ball defender. She can turn most point guards with ease and has quick hands to snatch away any unprotected dribbles. Of course the concern is her ability to defend bigger guards in the half court as well as finishing in traffic when that speed gets her into the lane.
Discuss this on our Message Board
Chris Hansen is the National Director of Prospects for ESPN HoopGurlz and covers girls' basketball and women's college-basketball prospects nationally for ESPN.com. A graduate of the University of Washington with a Communications degree, he has been involved in the women's basketball community since 1998 as a high-school and club coach, trainer, evaluator and reporter. Hansen can be reached at chris.hansen@espn3.com