CHICAGO, Ill.--The city of Chicago may have lost their bid to for the 2016 summer Olympic Games this past Friday, but the state of Illinois still found themselves hosting some of the Midwest's outstanding girls' basketball players this past weekend. Blue Star and US Junior Nationals hosted events Friday and Saturday in Waukegan while the Adidas Girls Basketball Jamboree took the floor in Bourbonnais on Sunday.
The USJN Battle of the Programs and Elite Oktoberfest combined with the Blue Star Fall College Showcase to feature 82 club teams as well as 72 individual athletes. The college recruiters were out in force for the last non-scholastic weekend till next spring with 135 different schools represented on the sidelines. Sunday's Adidas individual event had 190 athletes competing on four courts in the impressive new Hidden Cove Sportsplex. The recruiters found their way courtside in Bourbonnais as well with 49 coaches on hand for all the action.
While there were some outstanding seniors competing throughout the weekend at both locations, here's a look at some of the talented underclassmen who caught our eye with their impressive play.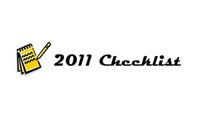 Alex Cohen of the Full Package Elite continues to show advancements in her game and confidence level on the floor. In Waukegan the 6-5 post demonstrated some versatility as well that should keep defenders on their toes and college coaches at her door. While being at her best around the rim, she stepped out to connect from the perimeter and ran the floor on the break with the guards. Strength is going to be a key factor as she matures and moves on to the next level and its ultra physical play. Currently ranked 47th in the ESPN HoopGurlz Super 60, Cohen is one of the few true 5's in the class and needs to remain true to the low block and use her varied skills to force match up issues for opponents.
Ivory Crawford saw action in all three events over the weekend and left no doubt that she may be on the verge of making a bid to see her name in the 2011 class rankings. The 5-9 combo guard is explosive athletically and has a physically strong build that makes her a difficult match up for smaller defenders. Her individual skills create drive after drive to the rim and her aggressive attack helps makes weakside defenders hesitant to dig in. She finishes well and often finds herself going to the line for the free throw and a three point play. Defensively she's active on ball and has the quick hands that come up with a strip or two per game. She'll need to be just as assertive off the ball and improve her weakside vision at the next level.
Katherine Faught is the kind of point guard any coach would want to have directing the action for them. The 5-8 decision maker sees the floor and has the skills to advance the ball on the dribble or with the pass. Her court intelligence allows her to read and anticipate leading to smart choices for her and her Chicago Hoops Express teammates. She has decent form on her shot but didn't have to use it much this weekend with her ability to penetrate. The level she'll play at in the future will ultimately come down to her ability to defend quicker, more explosive guards.
Ariel Haynes has a combination of physical and basketball skills that are going to make her commodity among college coaches before all is said and done. Though somewhat shorter than her listed 6-1, she still has good size on the perimeter and exceptional athleticism and strength that make her a challenge for any defender. Additionally, her already aggressive style of play seems to have found a new level of attack and desire for the ball. In transition or in the halfcourt she takes it to the hole like a tailback weaving through defensive linemen. Her perimeter form is there and does get her a few points but its consistency will really have to come along to keep opponents honest and closing out.
Each class seems to have more 6-0-and-up players who are redefining the perimeter positions on the floor. Virginia Johnson of Team Iowa might well be one of those players who should have her picture by that new definition in the dictionary. Long, lean and athletic at 6-1, she can get out on the break with or without the ball and in the halfcourt can create off the dribble. Her size and agility make her a difficult match up for defenders and her first step gets her by both the big and the quick. Consistency in her shooting should come with repetitions as the form and touch are already in place. Her wingspan is that of someone even taller and allows her to get touches and blocks again and again. Johnson may well be a major sleeper in the 2011 class.
Morgan Jones is certainly no secret and the ESPN HoopGurlz Super 60 18th-ranked guard is making a bid to climb higher among her peers. Jones calls Florida home but has some family roots back in Illinois and spent the weekend in a Chicago Hoops Express uniform rather than her usual Debo attire while playing at both events. Her ball-handling ability seems to be evolving into a threat not only on the break but in the halfcourt as well. Questionably listed at 6-3, she spent time at both the point and off guard spots and made an impact on the drive, from the perimeter and with the pass. Occasionally she'll tend to settle for the jumper rather than attacking, but her touch still helps her find results. Defensively her size allows her to corral smaller and quicker guards and she's a major rebounding asset from the guard spot. Her continual improvement makes her a steal despite her already well established reputation.
Jen Keitel also played at both events and each time she took the floor showed more and more of a diverse game. The 6-2 forward of Team Iowa may be one of those special few who isn't a post or a wing but a true forward. Her physical strength is eye-catching and allows her to work effectively inside at both ends of the floor. At the same time she moves well, has a nice stroke from 15 feet, and can attack on the drive from the high post. She has good hands and a work ethic coaches dream of. Her vision is impressive, especially on the outlet pass and she has the arm to throw it the length of the floor. Defensively she's more than willing to use her strength with quality results.
Eliza Normen of the Colorado Rockies had the college folks lining up to watch each time she took the floor during the USJN events. The versatile 6-1 standout has the ability to play almost any spot on the perimeter. She may not be your point guard but she can certainly handle it in transition and her court vision and decisions make her a threat any time she touches it. While she has a nice touch and solid range, she's always looking to create and keeps defenders guessing and rotating. She'll need to become more physical at the defensive end of the floor but her size and active play already makes her an effective stopper. Her pool of choices for her bright future should be getting deeper by the day.
Through the years the Illinois Hustle has had a lot of versatile scorers and Megan Rogowski may seem set to step into that role for them in the future. Friday and Saturday the 5-10 guard found scoring opportunities spotting up for jumpers or using an impressive shot fake to get defenders out of their stance and attacking on the drive. Her ability to read defenders makes her threat to score or set up her teammates as well. She handles it comfortably and has a few moves that can shake some aggressive on ball pressure. One other aspect of her game that makes her effective offensively is her aggressive cuts off screens, backdoor or over the top of defenders. Rogowski is the kind of player who will find her looks and make them count.
Mariah Smith seems to be slowly regaining the form that has had recruiters keeping their eyes on her for several years already. After a tough summer of injuries the 6-2 wing for the Illinois Hustle became more and more comfortable each game and put points on the board by attacking and stepping out to shoot the long ball. Her first step is deceivingly quicker than it appears and often gets her into the paint on baseline drives where she finishes well in traffic. In addition to her height on the perimeter, she has a strong, solid build and isn't hesitant to lean into a defender to create some space. Defensively she'll need to get a little lower in a stance to match up with quicker opponents and force them to play laterally.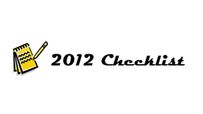 Ariel Massengale was on hand and up to her usual tricks with the Illinois Dream Team in Waukegan, but a real eye catcher for the future was 6-1 wing/forward Dalacy Anderson. While playing "young" at times, she showed flashes of what might be to come and that can't be good news for opponents. She's active at both ends of the floor and uses her long, lean build to make plays inside and out. She's got a decent stroke and a soft touch and can put it on the floor a little bit already. She's already willing to defend and get on the boards and is only going to get better with time.
The Boulder Rockies had several athletes that stood out at the USJN events and Alexus Johnson may have stood out among them. Showing improvement almost on a possession-by-possession basis, the ultra-athletic 6-0 forward made some eye-catching plays. Somewhat undersized in the post, she used her high-rise leaping ability to create shots at the rim and mid-range in the paint. She plays physical enough to mix it up down low but thoughts of her on the outside come to mind down the road. Her lateral speed and quickness are there, and if the perimeter skills come along she could be a force on the wing.
Charnelle Reed, of the Chicago Hoops Express, is any on ball defenders' worst nightmare, and she caused a few at both events this weekend. Her crossover and hesitation dribble get anyone in front of her out of their stance. Add to that some explosive speed and the pace of the game is definitely going to hit high gear. Even the quickest of opponents has to give the 5-10 guard an extra gap to stay in front of her. She can hit the pull-up off the drive but will need to add consistency to her long range game to force them to play her tight. Defensively she gets a lot of touches and has the tools to be an impressive on ball defender if she chooses to attack like she does at the offensive end.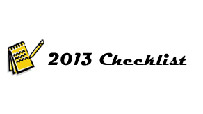 The potential in Shakeya Graves's game may be limited only what she's willing to do with it. The 5-9 point guard from the Michigan Crossover could end up being one of elites at the position in the 2013 class. Her ballhandling is smooth and almost looks effortless. Despite the look of things, there's explosiveness to her first step that gets her past on ball defenders with ease. Her decision making will have to be more consistent to take advantage of her ability to slash through defenses. The same potential lies at the other end defensively. With focus and attack, she could become a first class stopper.
Nothing about Linnae Harper suggests that she's just entered high school. The maturity that is in her play usually doesn't come until well down the road and it's scary to think what level the 5-7 Lady Fire point guard might take her game to. Her play at both ends of the floor is aggressive and strong. The mentality that she plays with is to attack whether it be with the ball in her hands or getting a stop defensively. She creates both her own looks and passes off the dribble and isn't hesitant to give it up when defenders rotate. Defensively she can turn a ballhandler several times in the backcourt and her instincts in closing traps leads to touches and steals again and again. Harper will be in any conversation about the top players in the 2013 class.
The Lady Broncos' Maylayna Johnson played at both events and showed a lot of promise both physically and basketball wise. At 6-4, she has the size and potential to become something special in the post. Her long, lean build gives her tremendous mobility for her size and allows her to get up and down the floor with the guards. She flashes in the paint and looks for the high-low pass but will have to become more assertive on the block looking for the ball. On the catch she'll need to attack the rim and be willing to take a hit and finish. The strength will have to come but time and maturity should take care of a lot of that.
The Lady Broncos' Diamond Thompson is turning heads already. The 6-3 post has the size and build that recruiters drool over and with four more years of school, there's lots of drooling to be done. In addition to her size she's fluid in her movement and has tremendous agility. Her lower body is solid and allows her to post up offensively and move people off the block defensively. She already has a hook shot in place and with her exceptional reach it could ultimately become an unstoppable weapon. Thompson did double time this weekend playing with the X-citement as well the Broncos. The only limits are the ones she places on herself.
You don't need a custodial staff when Brandy Tarver is in the gym. At the USJN event the 5-11 Illinois X-citement guard hit the floor on penetration, defensively and for virtually any loose ball within her reach. What makes that all the more impressive is that all that effort is on top of great athleticism, impressive individual skills and a very focused mentality. One on one she can get by most defenders with ease and is willing to take a hit when the bigs rotate. Her perimeter shot needs some refinement and reps to become a consistent threat as well as to keep opponents closing out. Defensively she scraps with the best of them and has quick hands that come up with ball after ball.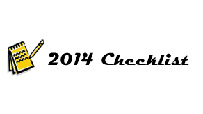 Despite her youth, Indiana Family point guard Ana Owens showed some skills often reserved for much more experienced players. At 5-5, she's athletic, quick and has the ballhandling capabilities to shred defenses like they're standing still. Her ability to finish still needs to evolve further, but she made several opportunities count and got to the line on multiple occasions. Though she didn't shoot the perimeter often, her form looks sound and the potential is there. Keep watching, the wait will be worth it.
Follow us on Twitter, where you can ask questions and get instant updates.
Discuss this on our Message Board
Mark Lewis is the National Recruiting Coordinator for ESPN HoopGurlz. Twice ranked as one of the top 25 assistant coaches in the game by the Women's Basketball Coaches Association, he has more than 20 years of college coaching experience at Memphis State, Cincinnati, Arizona State, Western Kentucky and, most recently, Washington State. He can be reached at mark@hoopgurlz.com.