As the temperatures heated up in the Midwest so did the basketball talent on the summer tournament circuit. At the USJN Premier in Cincinnati and the Fila Sumer Derby Classic in Louisville, top players from all over the region showcased their talents with in front of hundreds of attentive college coaches.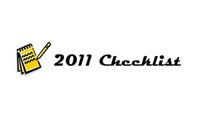 Mariah Byard, NSBC Rampage: Even though she is a member of the two-time West Virginia Class AAA State Champion North Marion Huskies, Mariah Byard is not well known on the elite girls' basketball circuit. She is the type of player who doesn't need the spotlight to shine; her game is pure, simple and very effective. Her basketball fundamentals are solid -- she can handle the ball with both hands under pressure and her jump shot is smooth and easy. As a lead guard, Byard is unselfish to a fault and has a knack for making the players around her better by the way she gets them the ball in comfortable scoring areas. Although she is considering a Division II offer from a local college, Byard does have Division I offers and her play during this tournament proved that she has all the tools to be a terrific college player.
Liza Clemons, Lady Legit: The No. 68 overall prospect ion her class has the strength to play traditional back-to-the basket post plus the agility and athleticism to play facing the basket at the high post. At 6 feet 3, her length and mobility allow her to make short jump shots from the short corner and inside the paint. Clemons has great hands that enable to secure rebounds in heavy traffic and power the ball up to the basket. On the defensive side, she is constant threat to block and deflect shots, her attacks without committing fouls. With Clemons' overall talent she has a chance to have an immediate impact at Purdue.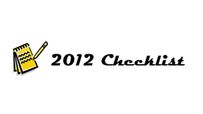 Alexis Eckles, Lakeside Lady Scholars: The Rufus King (Wis.) shooting guard has an ultra-quick first step that allows her to blow by defenders with ease. She is light on her feet and can take off from the foul line and score at rim level. Eckles has a nice floater that she uses effectively over taller players and she times it perfectly before the defense collapses on her; however she does have tendency to switch the ball to her right hand when she is attacking on the left side of the basket. Improving her ballhandling and shot selection will help round out her game and make her even more of a perimeter threat has her game matures.
Taylor Manual, St. Louis Red Knights: At 6-3 Taylor Manual is rare combination of power and skill. She has a body built for the rigors of playing the low post and the athleticism to play away from the basket. What stands out about the St. Louis native is her ability to handle the ball. Whereas most post players look to outlet the ball, Manual has no problem pulling down a rebound and putting the ball on the floor like a point guard. Her pick-and-roll set ups are almost impossible to defend because she sets tough picks and times her roll to the basket perfectly. Once Manual has her defender pinned in the low post she is either going to score, make a perfectly timed pass or get fouled even against double teams. It is always fun to watch a post player with great skill and a high basketball IQ -- except if you are the opposing coach.
Tyonna Snow, KC Select: This hyper-athletic guard from Kansas City, Mo., is the type of player who instantly catches your eye when she is on the court. Snow has a quick first step and has no problem creating her own shot, especially when she is in transition. She can change directions with the ball in her hands and can stop on a dime to pull up for a jump shot. Snow is a pesky defender who likes to harass her opponents whether she is directly on the ball or in help side. She does a good job rebounding from the perimeter, as her speed and overall athleticism allow her to slip into gap and get to the glass over much taller players.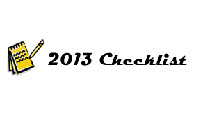 Kayla Styles, Lady Legends: As a rising sophomore, the 6-2 Louisville, Ky., native already has a physique that is ready for the college game. Besides possessing unbelievable natural athletic ability, she has great body control and soft hands which allow her to dominate on the offensive and defensive glass. Her offensive arsenal includes the ability to put the ball on the floor and get to the basket with minimal dribbling from the wing and from the low post she has very nice jump hook shot. Styles doesn't shy away from contact in the paint and has enough lateral quickness and length to effectively defend the perimeter. With offers already from Louisville, Purdue and the University of Kentucky you can expect to her name mentioned among the top wing players in the 2013 class.
Keri Fulp, Surry Storm: The young North Carolina post player proved to have mastery and comfort level beyond her years. At 6-3 see runs the floor easily and keeps her head up and focused on the ball in transition. Where Fulp shines is in the low post, where she can make layups with both hands and understands how to utilize the glass. She is strong enough to power up to the basket against multiple defenders and her balance and footwork help her pivot foot stay anchored when play gets physical. Fulp may not be the flashiest player on the court but her consistency will take her far as a basketball player.
Erinecia Taylor, Indiana Explosion 14: Taylor is a dynamic scorer who understands how to attack defenders and catch them off balance. She has a strong enough build to post up, using a spin move to create space and score over her defender. From the perimeter she well keep opposing teams honest with her ability to score from beyond the arc with ease. The lefty has a natural feel for the game and works just as hard on defensive, where she gets her share of steals by keeping her hands active in the passing lane. Taylor has the basketball talent and IQ to be a very successful college prospect.
Follow us on Twitter, where you can ask questions and get instant updates.
Become a fan of the site on Facebook and get updates in your news stream.
Discuss this on our Message Board
Lisa Bodine is a national evaluator for ESPN HoopGurlz. A native of Queens, N.Y., she began her coaching career in 1993 with the NY Gazelles, has coached with D.C.-based Team Unique, and in 2009 she was named DAC Co-Coach of the Year after leading Wakefield Country Day School in Flint Hill, Va., to its first-ever conference title. She can be reached at lisa@hoopgurlz.com.