STOCKTON, Calif. -- Northern California is a great place to be in the early fall, whether you are sightseeing or looking to check out basketball talent. Players looking to showcase their talents for college coaches during the fall evaluation period had a perfect opportunity to do so at the Northern California Fall Fling in Stockton and at the West Coast Shootout in Sacramento. Here are a few of the players who turned in impressive performances.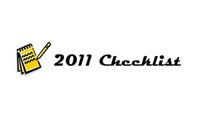 Briana Charles, Sacramento, Calif.: Coaches still looking for a quality point guard need to check out Charles from St. Francis High School. She is quick and shifty, light on her feet and moves effortlessly with the ball in her hands. Charles also uses both hands with equal confidence when she is dribbling. She has a knack for finding seams and showed that she knows how to deliver passes on the move. On the defensive side she is tenacious, which allows her to get steals and forces turnovers. What really stands out about Charles' game is her ability to make her team her better when she is running the point, her eyes are always focused scanning the floor and her ability to make long accurate passes in transitions gets her team easy fast break. Charles has a nice jump shot, however she does not take that many shots because she is unselfishness with ball and prefers setting up her teammates. At the next level she is the type of player that will score most of her points of off her defense, average double digit assists at the next level and help a team chalk up a few more wins.
Erimma Amarikwa, Vacaville, Calif.: The recent San Diego State commit was one of the most physically dominating players on the court this weekend. Amarikwa attacks the basket with a full head of steam; defenders have to either get out of her way or get run over. Even though she was called for a few questionable travel calls on her spin move, she is able to utilize her overall athletic ability to create nice -ooking shots, especially when she creates space and elevates over her defender for a mid-range jump shot. Once she has the ball in the paint, she almost always is going to draw contact and get to the foul line. She can defend multiple positions on the floor and works very well with her teammates to trap ball handlers in pressure situation and her lateral movement is good enough for her to quickly recover. At the next level Amarikwa has all the tools to be a solid power forward and major contributor.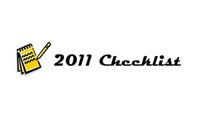 Nyre Harris, Stockton, Calif.: It is hard to take your eyes of Harris when she is on the court. In fact if you blink you might miss some spectacular plays from the Stockton High point guard. What is exciting about Harris' game is her ability to play at breakneck speed with the ball in her hands; she is a virtual one-girl fast break who uses her superior dribbling skills to dissect a defense. Although she is moving so quickly you can see that she always is thinking two plays ahead of everyone else on the court. Harris can stop on a dime and pull up for a jump shot with ease but where she really shines is her ability to get into the tights gaps in the interior defense where she can get to the rack or deliver a perfect pass. Her passing skills are sharp and she can deliver any type of pass precisely, whether it is a fullcourt baseball passes or a wrap-around from the baseline.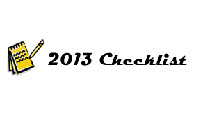 Ariell Bostick, San Leandro, Calif.: One of the most debated trends in girls basketball is big guard vs. small guard, especially since girls seem to get taller every year. At 5-2, Bostick is going to make you think twice about overlooking a player because of her height. The Bishop O'Dowd High School guard is tough as nails and doesn't give opponents an inch of space when she is guarding them. In fact her height actually works to her advantage because she is able to get in their dribbling space and she is so quick that as soon as she turns them she gets her hand on the ball. Bostick is a true floor general, she knows when to push her team in transition and also how to get them shots in a halfcourt set. Her ballhandling is tight and sharp, especially her crossover, which she use to get defenders off balance. Bostick is quick and savvy enough to get to the basket anytime that she wants to and once the defense adjusts to her penetration is easily finds open teammates. The lefty will have to add to consistent outside shot to round out her game and for a player that works as hard as she does it should not be a problem.
Lynette Johnson, Sacramento, Calif.: The 5-9 guard is the type of player who is willing to battle from the opening tap to the last whistle. Johnson is a physical, mature player with strong shoulders and a solid overall build. She has an air of confidence about her and her demeanor rarely changes. She has excellent form on her jump shot and is accurate from mid- and long range; she gets her legs into her shot and can elevate over the defense. Johnson is strong enough to get the basket with minimal dribbles from the perimeter and once she drops her shoulder on the drive she always gets to the basket. A major plus in her game is her ability to finish layups -- she has great hands and a smooth touch around the basket. Johnson rebounds her position very well and she doesn't shy away from contact, she boxes out well and gets her share of put backs on the offensive glass. She is competent defender but will need to learn how to become a better on-the-ball perimeter defender to prepare for the college game.
Deja James, Elk Grove, Calif.: The 6-1 James is an extremely versatile player who is solid in all aspects of the game. She can create her own shot but she looks out of control. Her shot selection is excellent and done within the context of the game. On defense she keeps her opponent in front and uses her lateral speed and length to cut off passing angles. In transition she has the ability to start the break after she grabs a rebound or finish the break sprinting up the court, waiting for a pass. James has the ability to fill up a stat line because has a knack for being involved in some aspect of every offensive and defensive possession. With the ability to play perimeter, post and wing positions, James is one of the more interesting prospects in the class and definitely a young player to pay attention to.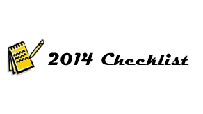 Charisse Holloway, Tracy, Calif.: You may have to check the roster twice to make sure that Holloway is only a high school freshmen. As a wing player she is explosive and athletic with a terrific basketball physique. The 5-8 Hollway really gets off the floor when she attacks the basket, which is able to do equally well with both hands. She has great balance and is able to change speeds and direction with ease and on defensive she has nice lateral movement and stays low. Harris is a tremendous rebounder; she reads the angles to get herself in position and uses two hands to secure the ball while she is off her feet. Her shot selection is good and she has a nice stroke from mid-range and beyond the arc. She is strong enough back opponents down and get shots off in the paint. Harris is a promising prospect with the potential to do great things during her basketball career.
Mikayla Cowling, Benicia, Calif.: There is a buzz around the 2014 class in terms of the level and the amount of young talent and after watching Cowling you can understand why. The natural gifts of being 6-1, long and athletic are all there; combine that with a player who is skilled, smart and mature beyond her years on the court and you have a potential superstar. Cowling moves effortlessly on the floor with the grace of a dancer and even though she is obviously still growing there is no hint of awkwardness. She can handle the ball well for a player her size, doesn't over dribble and makes smart decisions on when to give the ball up. There are several features of Cowling's game that stand out -- offensively she knows how to play without the ball (a skill that escapes many high-school players); for instance she times her cuts to the basket perfectly and her hands are ready to receive the ball and score. From the defensive side, Cowling is fantastic at the top of any pressure defense; her wing span combined with her foot speed allow her to get her hands on passes and force turnovers. She has great hands, which allow her to finish layups high off the glass and despite her thin frame she can handle being bumped when she drives to the basket. Cowling has just begun to scratch the surface of her capabilities as a basketball player and based on her performance this weekend the finished product is going to be something special.
Follow us on Twitter, where you can ask questions and get instant updates.
Become a fan of the site on Facebook and get updates in your news stream.
Discuss this on our Message Board
Lisa Bodine is a national evaluator for ESPN HoopGurlz. A native of Queens, N.Y., she began her coaching career in 1993 with the NY Gazelles, has coached with D.C.-based Team Unique, and in 2009 she was named DAC Co-Coach of the Year after leading Wakefield Country Day School in Flint Hill, Va., to its first-ever conference title. She can be reached at lisa@hoopgurlz.com.