NORCROSS, Ga. -- The fourth annual Battle of the Southeast brought an eight-team lineup to Wesleyan High School. In addition to checking out new talent, the event also allowed another look at some key regional players who showed up during the holiday break.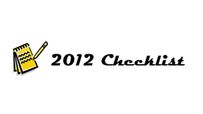 Andraya Carter, Buford (Buford, Ga.): The event's third game felt like the hardwood version of the gunfight at the O.K. Corral. Carter, the 5-foot-8 Tennessee commit, played the role of Wyatt Earp, a fierce competitor and tough as nails. Carter bounced back after taking a very hard fall and continued to attack the rim. Later, Carter absorbed another mid-air collision, slid across the baseline and popped back up to continue to fight and claw. Carter was locking horns with fellow top-20 prospect Nirra Fields. Carter more than held up her end by tenaciously attacking off the dribble and knocking down jumpers. It was a joy watching the pair of gunslingers shoot it out. Buford went home with the victory thanks in apart to Carter's toughness and resilient attitude. Carter's fierce competitiveness will go a long way in battling for Pat Summitt's Lady Vols, but she will need to continue to develop her lower- and upper-body strength in order for her body to withstand the rugged SEC.
Nirra Fields, Oak Hill Academy (Mouth of Wilson, Va.): If Andraya Carter played the role of Earp, then Nirra Fields, the Canadian-born 5-9 guard, is Johnny Ringo. OK, Ringo wasn't at the O.K. Corral, but he is the closest member of the Clanton Gang that compares to Fields. Fields fought back hard, firing up and draining contested 3-point bombs. Fields continued to battle by attacking off the dribble and knocking down multiple pullup and stepback jumpers. Fields has an athletic build with long arms and the ability to attack aggressively and post up smaller guards. She is a beast at the offensive end, and she possesses all the necessary skills to be successful at the next level. Defensively it appeared, at times, that Fields had a little trouble defending the smaller, quicker Carter. Fields needs to put the same amount of intensity into defense as she does on offense. Once Fields learns to elevate her defensive intensity, she will be worth the price of admission.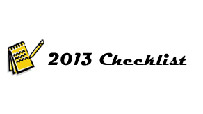 Kaela Davis, Buford (Buford, Ga.): If it's true that maturing is a process, then Kaela Davis' game is inputting and processing data at a rapid pace. The 6-2 wing-guard was struggling to find her shooting touch behind the arc, but she methodically adjusted her game by attacking the paint, drawing fouls, and knocking down free throws. Davis pushed the ball up the floor looking for transition baskets as well as penetrating and dropping several dimes to teammates. This tactic help Davis find her stroke and rhythm in the fourth quarter to close the deal against a very tough Oak Hill Academy. Her fourth-quarter play speaks volumes, and she stepped up big when her team was in trouble. Davis displayed a tremendous amount of discipline and, more important, maturity. The Tennessee commit's game is progressing nicely and her on-court maturity level is definitely further along in the process than most sophomores.
Shannon Cranshaw, Greater Atlanta Christian (Norcross, Ga.): The 5-8 Georgia commit is a feisty and crafty guard. Cranshaw stroked multiple treys. She also finished well off the break, attacked the rim, and either finished or dropped the ball off to her post. Defensively, Cranshaw played good on-ball defense and made a living in the other team's passing lanes off the ball. Her solid play kept GAC in the highly contested matchup that ended with a desperation 3-point attempt by Cranshaw that would have sent the game to overtime. Cranshaw needs to add strength and continue to develop her game for a rough-and-tough SEC schedule.
Nigia Greene, Southwest Atlanta Christian Academy (Atlanta, Ga.): This 5-8 guard played extremely well. Greene relentlessly attacked the paint, consistently putting pressure on the Greater Christian Academy frontcourt. Greene loves to push the ball up the court and lead the fast break. Her penetration resulted in her finishing at the rim or dishing several no-look passes to teammates. Greene is very athletic and has long arms that are a definite benefit at both ends of the court. She has a nice pullup mid-range jump shot. Greene knocked down a pair of clutch free throws to clinch the victory over Greater Atlanta Christian. Although see missed her only 3-point attempt, her mechanics were sound. Greene needs to continue to develop going to her left as she tends to favor the right side. All in all, Greene played a solid game and has a nice upside.
Kristina Nelson, Greater Atlanta Christian (Atlanta, Ga.): This 6-3 post has a college-ready body as a sophomore in high school. Nelson is a true center who has a strong presence in the paint at both ends of the court. For her size, Nelson moves and runs the floor well. She boxes out and hits the boards at both ends, but she could improve on her offensive rebounding production. On the offensive end she is an effective low-post scorer in the paint. She has the ability to knock down the short jumper and is a good free-throw shooter. While she needs to further develop her low-post and face-up game and gain strength, she has nice upside.
Sydney Umeri, Lovett (Atlanta, Ga.): This 6-2 wing-forward is a nice blend of power and finesse. Umeri handles like a guard, but has the ability to move to the low block. She was a dominant presence in the post, showing an array of moves such as a really nice spin-move dropstep. The spin move proved to be quite effective and resulted in a couple of conventional 3-point plays. Umeri also ran the floor well, as well as leading and finishing off the break. She rebounded well at both ends and did a solid job defending both on the perimeter and in the low post. Her play kept Lovett in a tight game; one that Mill Creek pulled out late in the fourth quarter. With continued development and added strength and conditioning, Umeri has a huge upside.
Kristina King, Oak Ridge Military Academy (Oak Ridge, N.C.): King, a 6-3 wing prospect with plenty of upside, is very active at both ends of the court. She has a long, athletic body and has the ability to shoot the 3. She is a good rebounder and runs the floor extremely well. King isn't afraid to put the ball on the floor in traffic or under pressure. She needs to further develop her low-post game and hone her offensive skill set. She defends well in the low post as well on the perimeter.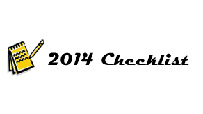 Brianna Cummings, Greater Atlanta Christian (Norcross, Ga.): A 5-10 perimeter player, Cummings has the ability to play multiple positions. Cummings is a good ball handler and passer. She makes good decisions against pressure defense. She is extremely athletic and has good command of her long, athletic frame. Cummings likes to create off the dribble and has the ability to finish in the paint. She runs the floor extremely well and finishes the break, in large part because she is a good leaper. She is a very good on-ball defender as well as a help defender. She rebounds well at both ends of the floor. She must develop a consistent jump shot, which is probably no problem as her shooting mechanics are fundamentally sound.
Joshlyn Belcher, Wesleyan (Norcross, Ga.): Belcher, a 5-7 guard, can flat-out fill it up from beyond the arc. She tickled the nylon nets with several long-range bombs. Belcher handles the ball quite well and likes to attack the paint. She is a good defender and hustles all over the court. She also dished out several assists while leading a very balanced Wesleyan team in scoring. She needs to further develop her agility and quickness. Belcher has a chance to be a really good guard.
Follow us on Twitter, where you can ask questions and get instant updates.
Become a fan of the site on Facebook and get updates in your news stream.
Discuss this on our Message Board.
Prentice Beverly is editor of BamaPrepGirls.com, a scouting website that covers Alabama. He is the author of Navigating the Maze Grassroots Reference Guide to Women's Basketball College Recruiting. He coached on the club circuit as well as the high school level for over 15 years.