BRONX, N.Y. -- On the boys' side, the NYC Gauchos long have been a powerhouse club program. Mark Jackson, the former Knick and current NBA commentator, played there. So did former NBA stars Ed Pinckney, Stephon Marbury and Rod Strickland. That kind of on-the-way-to-the-show starpower laid the foundation for the Gauchos Gym, an impressive temple to the program's past and present.
The Gauchos also have their stamp on girls' basketball, as the winning bracket of last summer's Nike Nationals silver division, on proud display in the gym, is testimony. The self-proclaimed Lady Choz have bigger aims, but they were set into the future. The Mecca weekend high-school shootout wasn't supposed to happen until next year. But the snow-wreaked Northeast has pent-up demand for games and, when it became known that the Gauchos were contemplating an event, teams from all over New York and New Jersey came clamoring and made it so.
This year's event had some national flavor in the form of Potter's House Christian Academy (Jacksonville, Fla.), which was supposed to have a marquee matchup with another nationally ranked team, Neptune (Neptune, N.J.). That didn't come off, but it seems almost certain that future editions of the event will be chock full of them.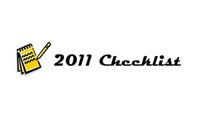 Kamala Thompson, St. John the Baptist (West Islip, N.Y.) High School: One reason to believe that SJB might be able to make some hay on the state level is how great Thompson complements rim-attacking Alexis Smith and quick-release artist Alyssia Rohlehr. Thompson has a little from each of their games. At 5 feet 11, she has strong upper and lower body, can go hard left-handed on the dribble, employ spinderella moves galore, shield the ball from defenders with her body and finish in traffic. She also has nice, tight rotation on her shot, whether off the pull or more stationary from 3-point range. Either way, the Dartmouth signee employs a nice, easy stroke.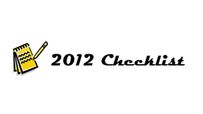 Jephany Brown, H.D. Woodson (D.C.) High School: There is no shortage of players across the country who have everything to play a certain position -- except a critical two or so inches. Brown is one of those, for sure. She has broad shoulders and strong legs, and stays active around the glass. Further, she can seal a defender, receive the ball and shield it, and finish with either hand. Brown also will absorb all manner of contact, play for the free-throw line and make her shots there, too. All of this is a recipe for an effective Division I forward. The only thing missing for the 6-footer is a couple more inches. At this point, the question is whether she can develop some breakdown dribbling skills and confidence in her shot and become a power wing, or if she's got the goods to play up front, albeit on a slight lower level.
Sam Clark, St. Rose (Belmar, N.J.) High School: Size always being at a premium, teams always will find use for a 6-3 forward, even though they may long for her to be a little more post-like. Clark has size and, though not a burner, is mobile and agile enough. She makes very good decisions with the ball and has comfortable range from 18 feet to beyond the 3-point line. On the other hand, Potter's House mostly defended her with a guard. If she tried to exploit the mismatch, they unleashed others in double- and triple-teams. To prevent the same from happening, over and over again, and therefore neutralizing whatever other benefits she brings, Clark will have to develop some comfort level in the painted area.
Jenice Winter, South Shore (Brooklyn, N.Y) High School: Winter will excite or disappoint, depending on when one is focusing on her. She can be a quiet player who blends into the background and seldom seems to run at full tilt down the court. Then again, Winter is the kind of player who can explode for eight points in four minutes as she did against Curtis (Staten Island, N.Y.). That's because she understands that, while the paint may seem to be the domain of height and girth, many of the little inside battles are determined by the feet. Ergo, she caught the ball on the high box, made a sweep move and a quick pivot that gained her feet (with her body following, of course) the inside advantage on her defender and thus one dribble and a layup. At 6-0, Winter may not have optimal size for the forward position, but she has broad shoulders and explosive athleticism which makes her a very good shot-blocker and scorer off the bounce. How much she applies herself will determine which level she gravitates to in college.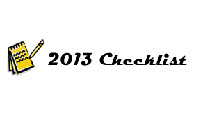 Aliyah Cooley, South Shore (Brooklyn, N.Y) High School: At 6-0, Cooley is an exciting wing-guard prospect because she's all fast-twitch muscle. That means she is long, thin and quick. She has very good form from long distance, helped considerably by strong, elastic legs. That form stays consistent on the pull, as well as on the catch, where she stays square and executes her shot. Moreover, Cooley has enough dribble moves to combo them, and can create her own shot, which is a biggie. One of those shots is a teardrop off the dribble -- impressive stuff for a player so young. Almost too much to ask, she also puts her quickness and length to good use at the defensive end, where she especially stays active while on the ball.
Teana Muldrow, East Orange (East Orange, N.J.) High School: The 6-1 wing-forward apparently is attracting considerable attention from some big-time programs and it's not hard to figure out why. With her length and upper-body definition, she just looks like a college wing -- already. Muldrow also runs well, explodes off the floor and is agile enough to defend the perimeter. What she does not yet have in abundance are college-wing skills. Maybe at this point Muldrow is just a lump of clay, but it is a lump with many possibilities and plenty of time to develop a lot of those.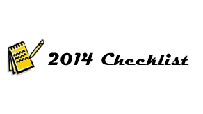 Lauren Williams, St. Anthony's (South Huntington, N.J.) High School: As a freshman point guard, Williams is a work in progress, but she has an exciting starting point. She is 5-6 and compact, and already knows how to deliver the ball to teammates in a variety of ways, including one-handed, seeing-eye dishes off the dribble. She also can navigate defenses, attack the rim herself, employing moves such as the pro hop without traveling, and get her shot off in traffic. Offensively, she's got half the battle licked, and maybe it's the toughest half, at that. Williams can help herself develop as a lead guard by developing some kind of pull-up shot and extending her range to the 3-point line. Without one or both of those options, she will be exposed and defused as a point guard who needs penetration to create shots for teammates or herself, and defenses will respond by retreating. We suspect she knows this since she plays a pretty cerebral brand of basketball. That is true of the defensive end as well. There she stays engaged and obviously knows helpside principles.
Follow us on Twitter, where you can ask questions and get instant updates.
Become a fan of the site on Facebook and get updates in your news stream.
Discuss this on our Message Board
Glenn Nelson is a senior writer at ESPN.com and the founder of HoopGurlz.com. A member of the Parade All-American Selection Committee, he formerly coached girls' club basketball, was a co-founder and editor-in-chief of an online sports network, authored a basketball book for kids, has had his photography displayed at the Smithsonian Institute, and was a longtime, national-award-winning newspaper columnist and writer. He can be reached at glenn@hoopgurlz.com.