MOBILE and MONTGOMERY, Ala. -- The season is winding down in Alabama and the regional playoffs provided a platform for players to put their games on blast. We take a look at some of the performers from the Central and South regional playoffs.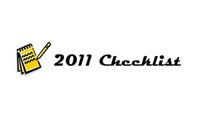 Tia Faleru, Carroll (Ozark, Ala.): Tia Faleru, the 6-foot Ole Miss-signee, literally willed her team to the upset victory of Faith Academy. Faleru was on a mission to avenge a Carroll regional defeat dating back to her sophomore year. Faleru showed why the Lady Rebels coveted the extremely athletic wing. She was a force in the paint at both ends -- scoring, rebounding and blocking shots. Faleru stroked several mid-range jumpers and one buzzer-beating heave from 55 feet to end the third quarter. Faleru finished with 22 points, 14 rebounds and four blocks leading Carroll to a 65-64 OT win and put her team into the 5A South Regional championship game. She will be a welcome addition to Renee Ladner's Lady Rebels.
Jatoria Carter, Jeff Davis (Montgomery, Ala.): Jatoria Carter, the 5-1 guard, struggled for the first three quarters, saving her best for the final stanza. Carter's stat-line through three quarters was 2-for-6 from the floor with seven points, five assists, two steals and four turnovers. The third-quarter buzzer must have been Carter's wake-up call because she came out firing on all cylinders, attacking the glass at will, terrorizing Central's backcourt and creating havoc and utter chaos. Carter scored nine points and made three steals in a 3-minute span to snatch victory out of the jaws of defeat. The crowning moment came with the score knotted up 45-45; Carter drained a falling acrobatic shot while falling to floor and drawing the foul to give Jeff Davis its first lead of the game, a lead it would never relinquish. Carter finished the game with 16 points, 5 assists and 5 steals. Carter was named the 6A Central Region MVP.
Eisha Person, Brantley (Brantley, Ala.): Brantley is best known for producing NBA stars Chuck and Wesley Person. You can now add another Person to that list: Eisha Person, the 5-7 combo guard and the niece of Chuck and Wesley, who is living up to the family name. Having an uncle nicknamed "The Rifleman" is quite a moniker to live up to but in the 1A South Regional Championship, the younger person did just that. Person started off with eight first-quarter points by attacking the basket and finishing in the paint. She spent most of the second quarter on the bench saddled with three fouls and went into the half shooting 4 for 12 and her team trailing McIntosh 34-19. Going into the fourth quarter, Brantley trailed 43-32. Person, with four fouls, went on the attack at both ends weaving through traffic and finishing at the basket at will. She then proceeded to come up with two timely thefts and two assists to 8th-grader Amahni Upshaw, cutting the lead to 45-45 with three minutes to play. After a McIntosh-missed field goal, Person raced coast-to-coast for the bucket to give Brantley its first lead since early in first quarter. Unfortunately for Person and Brantley, she picked up her 5th foul 10 seconds later, dousing any hopes of a Brantley victory. Final score: McIntosh 60, Brantley 50. Person finished the game with 20 points, 8 rebounds, 3 steals and 2 assists. Person was selected to the 1A South Region All-Tournament Team. Person is a solid DI prospect and will be a sleeper pick up.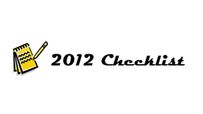 Kasabrian Fields, Greensboro (Greensboro, Ala.): The 5-3 playmaker played an outstanding game against Leeds High School. The same Leeds High School that produced NBA Hall of Famer Charles Barkley. Even Sir Charles would have been impressed with the diminutive guard. Fields loves to attack the rim; she finishes extremely well with an array of acrobatic moves. Fields, a very good leaper for her size, has the ability to hang in the air to draw the contact and finish at the basket. Fields used her speed and quickness to consistently beat her opponent for the bucket. Fields played a solid game defensively jumping the passing lanes and forcing her opponent into several turnovers. Fields will be able to help several DII or NAIA programs.
Emily Davis, Enterprise (Enterprise, Ala.): The 6-0 combo guard played extremely well, almost single handedly leading her team to victory, but ultimately came up short, falling to Jeff Davis, the defending Central Regional Champs, 54-50. Davis put on a first-half shooting exhibition, scoring 17 points and shooting three-for-three from beyond the arc. Davis finished the game with 24 points and 5 for 10 from 3-point range. Davis also used her long frame to her advantage by blocking several shots, grabbing 9 rebounds and collecting 4 steals. Davis is an intriguing DI prospect with a tremendous upside.
Jada Williams, Jeff Davis (Montgomery, Ala.): Jada Williams the 5-8 long rangy combo guard, played a solid game against a very tough Enterprise ball club. Williams was responsible for cooling off the hot-shooting Emily Davis. Williams used her long arms and quickness to hold Davis to only 7 points in the second half. Williams also knocked down a couple of timely treys and a pair of clutch free throws down the stretch to help seal the victory. Williams rebounded extremely well for a guard, is an excellent passer and played with an enormous amount of composure. Williams, with continued development, will be a very productive DI combo guard.
Monterika Warren, Jeff Davis (Montgomery, Ala.): With her team struggling to score against a stingy Central-Phenix City zone defense, Jeff Davis coach LaKenya Knight called on her version of the '80s Detroit Pistons' Vinny The Microwave Johnson. The Microwave was best known for coming off the bench and providing instant offense and helping the Pistons win back-to-back NBA Championships. Warren, the 5-4 guard, answered her coach's call by heating up from behind the arc, shooting three of four and scoring 13 of her teams 28 first-half points. Thanks to the "Mini Microwave," Warren kept Jeff Davis in the game at the most opportune time with fellow backcourt mate Jatoria Carter having a subpar first half. Warren proved to be just the right spark that Jeff Davis needed. Warren finished with 16 points, including 4 timely treys, All Tournament honors and more importantly, her team got the win, 52-47. Also achieved was a back-to-back appearance at the 6A State Semi-Finals.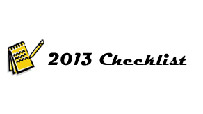 Jasmine Rhodes, Faith Academy (Mobile, Ala): The 5-9 athletic wing started out slowly, struggling through most of the first half before knocking down a big 3-point basket and putting a halt to a Carroll 12-0 run. Rhodes then went coast to coast to cut Carroll's lead to 29-28 at the half. Like they always say, "It's not how you start. But how you finish." Rhodes turned her game up another notch and scored in a variety of ways, from knocking down the midrange jumper to attacking the basket and going perfect from the charity stripe. Rhodes was caught up in a duel with Carroll's 2011 Ole Miss commit Tia Faleru. The game involved several lead changes that went to overtime with Carroll prevailing 65-64. Rhodes scored 14 points and pulled down 6 rebounds in the second half, finishing with 21 points and 10 rebounds. Rhodes displayed a rare combination of power, speed and finesse. For her efforts Rhodes was the only underclassman selected to the 5A South Region All Tournament Team.
Marqu'es Webb, Brewbaker Tech (Montgomery, Ala.): Hobbled with an ankle injury sustained early in the first quarter, Marqu'es Webb , the 6-footer post limped, banged and grimaced her way through a heavily-contested game against a pesky underdog UMS Wright team. Webb, the daughter of former Alabama standout and former Boston Celtic Marcus Webb, was a match up nightmare for the undersized UMS Wright ball club. Webb, hampered with the bad ankle and fighting double and triple teams, managed to score 11 points and grab 15 rebounds to help Brew Tech win 41-35. Webb's performance earned her a spot on the 4A South Region All Tournament Team and her school's first appearance at the 4A State Semi-Finals.
Follow us on Twitter, where you can ask questions and get instant updates.
Become a fan of the site on Facebook and get updates in your news stream.
Discuss this on our Message Board
Prentice Beverly is editor of BamaPrepGirls.com, a scouting website that covers Alabama. He is the author of Navigating the Maze Grassroots Reference Guide to Women's Basketball College Recruiting. He coached on the club circuit as well as the high school level for over 15 years.