COLORADO SPRINGS, Colo. -- After several days of skills work and trials scrimmages, we look at more of the 34 players making the final group before the USA Basketball U16 national team was selected.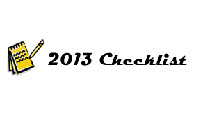 Linnae Harper (Chicago, Ill.), Whitney M. Young: If there has been any mystery surrounding this dynamic 5-foot-7 athlete, it was whether or not she could operate as effectively on the perimeter as she does down low for her high school and club teams. Her performance in Colorado Springs not only removed any doubt, it created considerable anticipation for what she might be able to accomplish with regular playing time at the guard spot. Harper's ball handling and passing had a few rough edges but seemed to improve almost on a session-by-session basis. With or without the ball, in transition, she was a factor creating both shot opportunities as well as drawing defenders and improving passing options. She did spend a few possessions at the point and was more than adept at handling the ball on the break but she's best suited for the off-guard spot at this point in her career. Inside or out, one thing that never wavers is her aggressive and relentless approach to her play at both ends of the floor. Her physical and explosive attack around the rim translated well to a perimeter assault on defenders both off the drive and an ever-improving pull up. It's obvious her ball skills are going to continue to evolve but it will be her development of consistency in shooting the ball that will ultimately solidify her as an elite threat anywhere on the floor. On the defensive end, she's already a proven stopper and has the versatility to match up with almost any opponent short of back-to-the-basket post players. The only mystery left is just how far she's willing to take her game.
Stephanie Mavunga (Indianapolis, Ind.), Brownsburg: Combine size, athleticism and skills with an aggressive approach to every play and you have this 6-3 forward from Indianapolis. From the start of the trials, there wasn't one moment when she didn't insert herself into the middle of the action. Having added some height as well as some noticeable strength, she's a formidable presence who can make an impact at either end of the floor. Offensively, she's become more and more effective off the dribble and can create her own shots from the elbow or moving across the lane. Her already-established repertoire around the rim appears more refined and is looked to more often, along with much more confidence. Farther from the basket, she's finding consistency and range on her shot, in turn, necessitating opposing bigs to close out tighter and risk giving up penetration. On the offensive boards, she isn't content to concede position to defenders and hits the glass with a vengeance. Defensively, she's physical enough to match up with low-post threats but has the agility to contend with the mobility of smaller forwards. On the weak side, she has impressive vision and is quick to rotate when the need arises. As with the offensive boards, she's clearing space and getting to the ball effectively. The advancement in her game is consistent and it has the promise to take her to even higher levels of play.
Erica McCall (Bakersfield, Calif.), Ridgeview High: One of several forwards on hand with the enviable combination of size, strength and athleticism, this 6-3 workhorse set herself apart with intense effort at both ends of the floor. Being active with and without the ball made her a challenge for even the most focused defenders. On the catch, she's quick to attack both on the block and from the elbow. Her willingness to put it on the floor and create is justified with an already noticeable improvement in her ball handling since the spring evaluation period. Despite a slight forward motion, a couple of 15 footers served notice that any defensive cushion will have to be small enough to still contest the jumper. Down low, she's aggressive in looking for her opportunities and exploits any overplaying defender. That same approach comes at the defensive end as she's not hesitant to put a body on an opponent and fight for every inch. Her vision from the weak side is sharp and her perimeter teammates can count on her having their backs. On the break or within transition defense, she also provided a glimpse of the speed to run with the guards. McCall is the kind of player who won't be content unless she's actively involved in every play.
Jannah Tucker (Randallstown, Md.), New Town: Despite being hampered by hamstring issues, this 6-0 guard did enough in her limited participation to earn a spot on the U16 roster. The mix of good size and strength combines with sharp perimeter skills to make her a unique and hard to find "power guard". The ball handling and passing is sound enough to let her run the point at times, but you want her on the receiving end of entry passes rather than making them. On the catch, she's a threat beyond the arch with a smooth and consistent touch. If she puts it on the floor, she can get to the rim and has no trouble navigating physical helpside defenses and getting to the line. Should defenders rotate her way she demonstrated, prior to her injury, impressive elevation on the pull-up. One aspect of her game that was hard to find in the other hopefuls was her active movement without the ball. There's little standing to Tucker's game and opponents need to be ready to play every possession. On the defensive end, she has the lateral foot speed to defend smaller and quicker guards but the length and physical presence to match up with bigger wings. There's no hesitancy to mix things up in the paint and she's a strong contributor on the glass from the perimeter. Once healthy, she should be a versatile contributor for the USA team and beyond.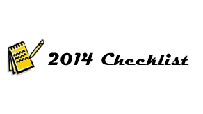 Lynee' Belton (Clinton, Md.), The Bullis School: If you're interested in watching promise become reality right before your eyes take a close look at this 6-3 forward. Play by play and session by session, her comfort zone and confidence grew, giving those courtside a firsthand look at someone sure to be one of the elite players in the 2014 class. First instinct might be to view her as a back-to-the-basket post player with her size, frame and physical strength. No doubt she can be effective on the block and has a lengthy drop step that could seal any defender. At the same time, her first step is quick and deceiving and she has the handle to get to the rim from the elbow or short corners. Creating her shot wasn't as much a problem as finishing at times. The form and skills are there but occasionally the touch was a little heavy handed. It's hardly a concern and simply a matter of repetition before she's as good as automatic. In the last couple of sessions, she offered up some smart and instinctual passing from the high post as well the ability to put it on the floor and improve passing angles. Defensively, her foot speed and strength make her a versatile and effective defender who can match up with any interior opponent. Belton's potential is limited only by what she's willing to do with it.
Sierra Calhoun (Brooklyn, N.Y.), Christ the King: The 2014 class seems to be offering up more than its share of talented perimeter prospects and this 6-0 New Yorker has the tools to be among the best of them. That size goes hand-in-hand with some sharp individual skills to make her a challenging match up for most opposing defenses. Though she played the point quite a bit during the trials, she seems most comfortable at the shooting guard spot. Her one-on-one ability can get her looks virtually at will, but doesn't do the same for creating passing options from the top. That's not to say she won't give it up; she will and she does. However, a lot of her penetration is slashing through traffic, taking her out of position and making it difficult to deliver the ball to a teammate with a better option. She's reading defenders better than just a few months back and making decisions based on what's in front of her, rather than already having her mind made up. The flashes that she shows as an on-ball defender at times are impressive and with more consistency, could make her an impact stopper. It could be a critical summer for Calhoun.
LaJahna Drummer (Los Angeles, Calif.), St. Bernard: If there had been a statistical column for just making plays at either end of the floor, this 6-2 forward would have blown away the competition. She was a factor offensively, defensively and on the boards. She got tipped passes; made saves; hit the floor and pretty much did anything else any coach could ever hope for. Drummer is a fundamental and skilled player but that's not what sets her apart. Her approach to the game is assertive, aggressive and the standard any elite athlete should aspire to. She runs the floor in transition, holding nothing back and you won't find her jogging back defensively, either. Her game is a constant attack in every aspect. Additionally, it doesn't hurt that she can put it on the floor, at her size, and slash to the rim as well as connect from the 15-foot range. The ability and willingness is there to post up but she can operate just as effectively at the elbow. Without the ball, she does a great job of setting up her cuts and exploding by her defender. The potential is there at both ends of the court to ultimately move to the perimeter. She's physical defensively but has the agility to play the top of any press or zone as well. Though she didn't fit the roles the committee was looking to fill this time around, it's hard to imagine she won't be in the mix somewhere down the road.
Brianna Turner (Pearland, Texas), Westbury Christian: The biggest performance roller coaster ride of the trials was taken by this 6-3 inside-out threat from the Lone Star state. Out of the gate, her effort had her at or near the top of the list of any knowledgeable person in the gym. In the first several scrimmage sessions, she was dominant and demonstrated the capacity to slash-and-score off the drive or slither around the bigs near the rim. Her size and length give her a distinct advantage over any perimeter match-up while that same length combines with an extensive wingspan to enable her to hold her own with anyone in the higher altitudes. Physically, the biggest drawback at this point is her tremendously narrow frame and very lean build. Assuming Mother Nature and the weight room play their respective roles, Turner could become one of the most difficult match-ups in the 2014 class. The length and explosiveness of her first step gets her past and seals any defender while creating clear paths to the hoop. Her ball handling and passing should have her on the wing down the road, but the shot is going to need additional refinement and consistency for her to exploit her perimeter potential. Unfortunately, as the trials progressed, Turner's productivity did not. Whether it was the altitude, the wear and tear of multiple sessions or just inexperience, by the final sessions, she was struggling to stand out from the crowd and forcing her game. All the tools are in place and despite the speed bump in Colorado Springs, she should still find herself competing for the top spot among her peers.
Follow us on Twitter, where you can ask questions and get instant updates.
Become a fan of the site on Facebook and get updates in your news stream.
Discuss this on our Message Board
Mark Lewis is the national recruiting coordinator for ESPN HoopGurlz. Twice ranked as one of the top 25 assistant coaches in the game by the Women's Basketball Coaches Association, he has more than 20 years of college coaching experience at Memphis State, Cincinnati, Arizona State, Western Kentucky and, most recently, Washington State. He can be reached at mark@hoopgurlz.com.