Discussion
More to coaching than recruiting
A focus on player procurement has diminished the pool of great teachers
It's hard for me to credit Digger Phelps for anything (just kidding, Digger), but in this case I have to. He taught me how to be a head coach. Well, actually he taught Danny Nee how to be a head coach and, when Danny Nee hired me at Ohio University, he started the process of training me.
Drawing from his time as an assistant coach at Notre Dame, Nee entrusted me with responsibilities that included coaching on the floor, recruiting, breaking down film and scouting, developing and giving academic support to our players, running the summer camp and speaking on behalf of the basketball program in public. He was clear that this was how he learned from Digger. In fact, guys like Tom Izzo, Roy Williams, John Calipari, Kevin Stallings, Jim Larranaga and Rick Barnes started the same way I did. I know because I ran into them all the time on the road recruiting and scouting opponents. And, while they all were excellent recruiters, they were more than that.
The trend in recent years has been to hire assistant coaches primarily for their recruiting prowess. And, while procuring players is a key to any coach's success, the job carries way more responsibilities than that.
At the risk of sounding "old school," I don't think young coaches put the time in to learn the game the way that they should. I laugh when I hear someone described as a "skill-development coach." We used to call that guy an "assistant coach." There was no specialization. How could you grow as a coach if you were only good in one area?
To read more about why recruiting has changed the coaching landscape, become an ESPN Insider.
Insider
Insider College Basketball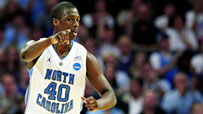 New on Insider
Lunardi: Pac-12 locked into 2 bids?
Player Rankings: Davis over Robinson for POY
Lunardi: Where UW, Northwestern fall
Hume: Bid thieves are few
Bilas: Sizing up the Big East
Gasaway: Pac-12 stronger than it seems
Hume: Best bets among bubble teams
Lunardi: VCU may be first bid thief
Ford: Time running out for 5 NBA prospects
Lunardi: How UConn, Texas, others earn bids
Lunardi: Latest look at the bubble
Fraschilla: Previewing Big 12 tournament
Bilas Index: UNC remains at No. 3
Pomeroy: Trends predict UNC-Duke clash
Lunardi: No No. 1 seed for Big Ten?
Player Rankings: Purdue's pivotal players
Ford: Will MKG, Cody Zeller stay in school?
Gasaway: Rebounding won't crush Orange
Telep: UCLA's top recruits remain committed
Bilas: How Michigan State can still improve
Bilas: Keys to the Hoyas' continued success
Lunardi: Watch out for NCAA bid thieves
Lunardi Rundown: Kentucky is No. 1 overall
Bilas Index: Kansas returns to the top five

Giant Killers
Make smart bracket picks by spotting Cinderella early.
And don't forget these Insider mainstays:
Doug Gottlieb, Fran Fraschilla, Joe Lunardi and Jay Williams offer their opinions.
Insights from the mind of the College Gameday analyst.
The national recruiting analyst weighs in on news and rumors surrounding the top high school prospects.
Stay on top of all the latest recruiting buzz.
Every D-1 player's efficiency rating.
MORE MEN'S COLLEGE BASKETBALL HEADLINES