Discussion
State of the Game: Conclusions
As series ends, nine recommendations for improving NCAA, college hoops
Updated:
November 16, 2011, 11:32 AM ET
By
Jay Bilas
| ESPN Insider
As we draw our examination of college basketball to a close, I submit one man's conclusions from our study.
If you have not already done so, I encourage you to read and consider the thoughtful opinions and data from ESPN's State of the Game series. This comprehensive view of college basketball depicts a healthy and profitable sport, but one that faces significant challenges. Based upon the State of the Game and my experiences in and around the game, I have reached some conclusions and, looking forward, respectfully offer these suggestions:
1. Reorganize the Entire NCAA Structure
President Mark Emmert has put forth a number of changes, often referred to as reforms. To do so in a timely fashion and not have his efforts stifled by the ridiculously slow bureaucracy, Emmert had to bypass the normal legislative process. That needs to be the new normal.
In order to keep up with a changing landscape, the NCAA governing structure needs to be streamlined and much smaller. All of these needless committees should go and the process should allow quick decisions to be made by people who know what they are doing. If you look at a flow chart of the NCAA governing structure and how things work, you will get dizzy. We need to start over, and do it in an efficient manner. When the NCAA governing structure makes the United States Congress look efficient, you know there is a problem.
No good business would function the way the NCAA does. It is past time to remedy this mess.
2. Put Experts in Charge of Football and Basketball
Football and basketball are big businesses and should not be run by a group of school administrators. Experienced sports business experts should be put in charge.
To read more from Jay Bilas about improving NCAA hoops, become an ESPN Insider.
Insider
Insider College Basketball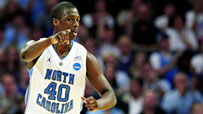 New on Insider
Lunardi: Pac-12 locked into 2 bids?
Player Rankings: Davis over Robinson for POY
Lunardi: Where UW, Northwestern fall
Hume: Bid thieves are few
Bilas: Sizing up the Big East
Gasaway: Pac-12 stronger than it seems
Hume: Best bets among bubble teams
Lunardi: VCU may be first bid thief
Ford: Time running out for 5 NBA prospects
Lunardi: How UConn, Texas, others earn bids
Lunardi: Latest look at the bubble
Fraschilla: Previewing Big 12 tournament
Bilas Index: UNC remains at No. 3
Pomeroy: Trends predict UNC-Duke clash
Lunardi: No No. 1 seed for Big Ten?
Player Rankings: Purdue's pivotal players
Ford: Will MKG, Cody Zeller stay in school?
Gasaway: Rebounding won't crush Orange
Telep: UCLA's top recruits remain committed
Bilas: How Michigan State can still improve
Bilas: Keys to the Hoyas' continued success
Lunardi: Watch out for NCAA bid thieves
Lunardi Rundown: Kentucky is No. 1 overall
Bilas Index: Kansas returns to the top five

Giant Killers
Make smart bracket picks by spotting Cinderella early.
And don't forget these Insider mainstays:
Doug Gottlieb, Fran Fraschilla, Joe Lunardi and Jay Williams offer their opinions.
Insights from the mind of the College Gameday analyst.
The national recruiting analyst weighs in on news and rumors surrounding the top high school prospects.
Stay on top of all the latest recruiting buzz.
Every D-1 player's efficiency rating.
MORE MEN'S COLLEGE BASKETBALL HEADLINES