Discussion
Baylor is historically loaded
But Scott Drew's team could get tripped up this year because of turnover problems
Updated:
December 19, 2011, 3:19 PM ET
By
John Gasaway
| Special to ESPN Insider
On Aug. 22, 2003, Scott Drew was introduced to the media as the new head coach at Baylor, and the first thing to be noted about that fact is the month: August. Healthy programs don't hire coaches in August, and goodness knows the Bears were anything but healthy in the summer of 2003.
Without going into the harrowing particulars of what transpired under previous head coach Dave Bliss, it is perhaps sufficient to note that even Baylor officially termed what took place "unimaginable and unbelievable." In response, the NCAA levied what were perhaps the harshest sanctions short of the death penalty ever inflicted upon a D-I athletic program. And, for once, no one disagreed with the NCAA.
Into this smoldering crater walked Drew. At the time he was 32 years old, with one year of D-I head-coaching experience to his name. It was a pretty good year -- in 2002-03, Valparaiso went to the NIT after winning the regular-season title in what was then called the Mid-Continent Conference -- but the fact that a Big 12 program had to hire someone with such a thin résumé shows that mid-major coaches weren't exactly falling all over themselves to get the gig in Waco. Optimism was in short supply at Baylor, because realism wouldn't allow it.
Well, look at the reality in Waco today. In Drew's ninth season, the Bears are 9-0 and ranked just outside the top five nationally after BU's thrilling 86-83 win over Brigham Young in Provo on Saturday. And in Perry Jones III and Quincy Miller, Baylor has two players who could very well be lottery picks in the 2012 NBA draft. Drew's take-no-prisoners approach to recruiting hasn't always made him Mr. Popularity among his fellow Big 12 coaches, but the man gets results.
If you'd told a Baylor fan in 2003 that this would be their team's situation eight short years later, they would have taken it. But even with this incredible rags-to-riches story, this 2011-12 edition of the Bears still has questions that need answering. Here's my take on what we know and what we're still waiting to find out about Drew's team:
To see why Baylor is loaded for bear and what areas might present them problems down the road, sign up for ESPN Insider.
Insider
Insider College Basketball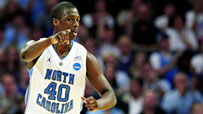 New on Insider
Lunardi: Pac-12 locked into 2 bids?
Player Rankings: Davis over Robinson for POY
Lunardi: Where UW, Northwestern fall
Hume: Bid thieves are few
Bilas: Sizing up the Big East
Gasaway: Pac-12 stronger than it seems
Hume: Best bets among bubble teams
Lunardi: VCU may be first bid thief
Ford: Time running out for 5 NBA prospects
Lunardi: How UConn, Texas, others earn bids
Lunardi: Latest look at the bubble
Fraschilla: Previewing Big 12 tournament
Bilas Index: UNC remains at No. 3
Pomeroy: Trends predict UNC-Duke clash
Lunardi: No No. 1 seed for Big Ten?
Player Rankings: Purdue's pivotal players
Ford: Will MKG, Cody Zeller stay in school?
Gasaway: Rebounding won't crush Orange
Telep: UCLA's top recruits remain committed
Bilas: How Michigan State can still improve
Bilas: Keys to the Hoyas' continued success
Lunardi: Watch out for NCAA bid thieves
Lunardi Rundown: Kentucky is No. 1 overall
Bilas Index: Kansas returns to the top five

Giant Killers
Make smart bracket picks by spotting Cinderella early.
And don't forget these Insider mainstays:
Doug Gottlieb, Fran Fraschilla, Joe Lunardi and Jay Williams offer their opinions.
Insights from the mind of the College Gameday analyst.
The national recruiting analyst weighs in on news and rumors surrounding the top high school prospects.
Stay on top of all the latest recruiting buzz.
Every D-1 player's efficiency rating.
MORE MEN'S COLLEGE BASKETBALL HEADLINES