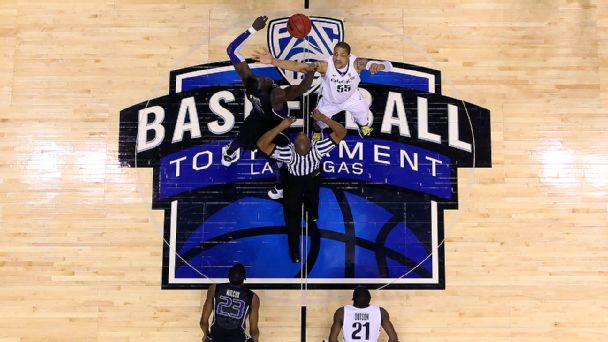 2013-14 BPI
| RK | TEAM | RECORD | BPI |
| --- | --- | --- | --- |
| 1 | Arizona | 28-3 | 91.5 |
| 2 | Florida | 29-2 | 90.4 |
| 3 | Wichita State | 34-0 | 88.6 |
| 4 | Kansas | 23-8 | 88.4 |
| 5 | Louisville | 26-5 | 87.7 |
| 6 | Villanova | 28-3 | 87.4 |
| 7 | Duke | 24-7 | 86.0 |
| 8 | Virginia | 25-6 | 85.9 |
| 9 | Wisconsin | 25-6 | 85.1 |
| 10 | Syracuse | 27-4 | 84.9 |
MEN'S COLLEGE BASKETBALL BLOGS
MEN'S COLLEGE BASKETBALL PHOTO GALLERIES
LATEST GALLERIES
Rich Barnes/Getty Images
6 Photos
COLLEGE BASKETBALL BLOG NETWORK
COLLEGE BASKETBALL TEAM NEWS

Find Tickets:
Buy College Basketball Tickets and all other Basketball Tickets at StubHub!

See all tickets
TOURNAMENT CHALLENGE
WOODEN WATCH

Doug McDermott is threatening to make the Wooden Award a one-man race.
Wooden Watch »

RECRUITING NATION
UNC signee Theo Pinson is among the top defenders in the Class of 2014.
Roundtable