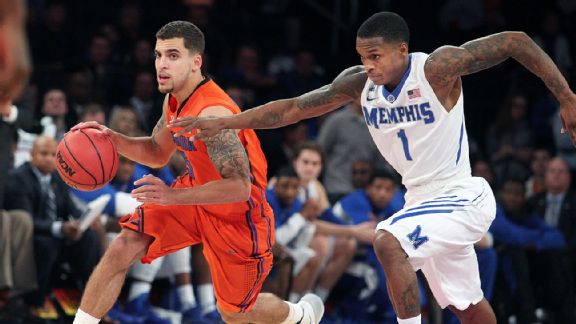 MEN'S COLLEGE BASKETBALL BLOGS
MEDIA
Podcasts
ESPNU College Basketball
Play Podcast Andy Katz and Seth Greenberg chat with Kentucky coach John Calipari about his team this year, Iowa coach Fran McCaffery about the rivalry with Iowa State and much more.
ESPNU College Basketball
Play Podcast Andy Katz and Seth Greenberg discuss UNC's win over Michigan State, chat with Wichita State coach Gregg Marshall, Missouri coach Frank Haith and answer questions from Twitter.
ESPNU College Basketball
Play Podcast Andy Katz and Seth Greenberg talk to Jay Wright about his "small" Villanova team. Plus, Jamie Dixon shares how he feels about his "old" Pitt team.
Radio
Jay Bilas, CBB
Play Podcast ESPN CBB analyst Jay Bilas weighs in on whether student-athletes should be paid, the NCAA's model of amateurism and more.
Eric Prisbell, USA Today
Play Podcast USA Today's Eric Prisbell discusses a link between P.J. Hairston and a convicted felon and how this may impact the North Carolina basketball program.
Jay Wright, Villanova
Play Podcast Villanova coach Jay Wright weighs in on the Celtics' hiring of Brad Stevens, the differences between college basketball and the NBA and more.
COLLEGE BASKETBALL BLOG NETWORK
NONCONFERENCE SCHEDULES

Who has the toughest nonconference schedule? The easiest? Let's break it down team by team.
COLLEGE BASKETBALL TEAM NEWS
Gasaway: Memphis' backcourt too big to fail?

ESPN Insider John Gasaway explains how Memphis' guard-heavy rotation is fueling the team's success, and why the Tigers could ...

Find Tickets:
Buy College Basketball Tickets and all other Basketball Tickets at StubHub!

See all tickets