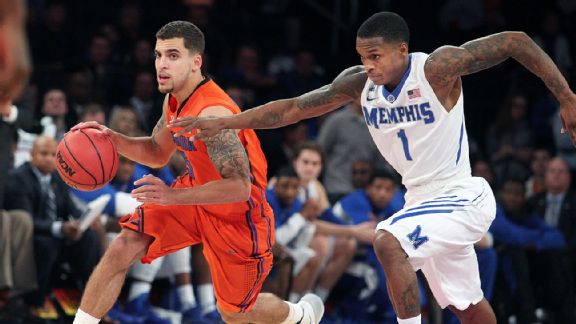 MEN'S COLLEGE BASKETBALL BLOGS
COLLEGE BASKETBALL BLOG NETWORK
NONCONFERENCE SCHEDULES

Who has the toughest nonconference schedule? The easiest? Let's break it down team by team.
COLLEGE BASKETBALL TEAM NEWS
Gasaway: Memphis' backcourt too big to fail?

ESPN Insider John Gasaway explains how Memphis' guard-heavy rotation is fueling the team's success, and why the Tigers could ...

Find Tickets:
Buy College Basketball Tickets and all other Basketball Tickets at StubHub!

See all tickets