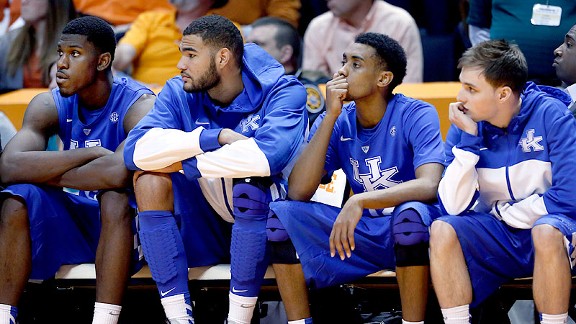 Rocked On Rocky Top
No Noel, no tourney? UK's record-setting loss at Tennessee leads our observations. Dana O'Neil » Vols roll

Pickeral: UNC wins bubble battle » More winners: OK St.

Marquette

PC

AP Photo/Wade Payne
MEN'S COLLEGE BASKETBALL BLOGS
COLLEGE BASKETBALL BLOG NETWORK
NONCONFERENCE SCHEDULES

Who has the toughest nonconference schedule? The easiest? Let's break it down team by team.
SUMMER SHOOTAROUND
As we take a conference tour, check out the players, teams and games to watch -- and predictions, too.
COLLEGE BASKETBALL TEAM NEWS