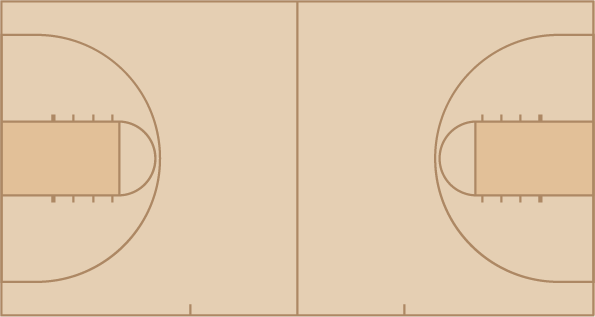 Oklahoma State
time
TEAM
PLAY
SCORE
20:00
Jump Ball won by Oklahoma St
0 - 0
19:49
Kamari Murphy Turnover.
0 - 0
19:49
Karviar Shepherd Steal.
0 - 0
19:20
Karviar Shepherd missed Layup.
0 - 0
19:20
Kamari Murphy Block.
0 - 0
19:20
Marcus Smart Defensive Rebound.
0 - 0
19:11
Markel Brown missed Layup.
0 - 0
19:11
Hudson Price Defensive Rebound.
0 - 0
18:36
Kyan Anderson Turnover.
0 - 0
18:23
Kamari Murphy made Jumper. Assisted by Markel Brown.
2 - 0
17:55
Karviar Shepherd Turnover.
2 - 0
17:43
Markel Brown missed Three Point Jumper.
2 - 0
17:43
Kamari Murphy Offensive Rebound.
2 - 0
17:28
Le'Bryan Nash Turnover.
2 - 0
17:12
Kyan Anderson missed Jumper.
2 - 0
17:12
Markel Brown Defensive Rebound.
2 - 0
16:56
Marcus Smart missed Three Point Jumper.
2 - 0
16:56
Kamari Murphy Offensive Rebound.
2 - 0
16:48
Le'Bryan Nash missed Jumper.
2 - 0
16:48
Marcus Smart Offensive Rebound.
2 - 0
16:38
Foul on Markel Brown.
2 - 0
16:38
Markel Brown Turnover.
2 - 0
16:32
Karviar Shepherd missed Jumper.
2 - 0
16:32
Kamari Murphy Defensive Rebound.
2 - 0
16:22
Marcus Smart Turnover.
2 - 0
16:22
Kyan Anderson Steal.
2 - 0
16:14
Jarvis Ray made Jumper. Assisted by Kyan Anderson.
2 - 2
15:50
Markel Brown missed Layup.
2 - 2
15:50
Hudson Price Block.
2 - 2
15:50
Markel Brown Offensive Rebound.
2 - 2
15:47
Markel Brown missed Jumper.
2 - 2
15:47
Karviar Shepherd Block.
2 - 2
15:47
Karviar Shepherd Defensive Rebound.
2 - 2
15:36
Karviar Shepherd Turnover.
2 - 2
15:36
Markel Brown Steal.
2 - 2
15:32
Markel Brown missed Jumper.
2 - 2
15:32
Kamari Murphy Offensive Rebound.
2 - 2
15:25
Phil Forte missed Three Point Jumper.
2 - 2
15:25
Hudson Price Defensive Rebound.
2 - 2
15:06
Brandon Parrish made Three Point Jumper. Assisted by Jarvis Ray.
2 - 5
14:55
Oklahoma St Timeout
2 - 5
14:40
Foul on Karviar Shepherd.
2 - 5
14:40
Official TV Timeout
2 - 5
14:40
Le'Bryan Nash made Free Throw.
3 - 5
14:40
Le'Bryan Nash made Free Throw.
4 - 5
14:31
Michael Williams Turnover.
4 - 5
14:31
Marcus Smart Steal.
4 - 5
14:21
Markel Brown made Layup. Assisted by Marcus Smart.
6 - 5
14:09
Jarvis Ray missed Jumper.
6 - 5
14:09
Karviar Shepherd Offensive Rebound.
6 - 5
14:06
Foul on Phil Forte.
6 - 5
14:06
Karviar Shepherd missed Free Throw.
6 - 5
14:06
TCU Deadball Team Rebound.
6 - 5
14:06
Karviar Shepherd made Free Throw.
6 - 6
13:59
Phil Forte made Three Point Jumper. Assisted by Markel Brown.
9 - 6
13:22
Foul on Leyton Hammonds.
9 - 6
13:03
Hudson Price Turnover.
9 - 6
13:03
Marcus Smart Steal.
9 - 6
12:57
Foul on Kyan Anderson.
9 - 6
12:52
Marcus Smart missed Dunk.
9 - 6
12:52
Jarvis Ray Block.
9 - 6
12:52
Kyan Anderson Defensive Rebound.
9 - 6
12:44
Christian Gore missed Three Point Jumper.
9 - 6
12:44
Phil Forte Defensive Rebound.
9 - 6
12:35
Phil Forte made Layup.
11 - 6
12:35
TCU Timeout
11 - 6
12:22
Foul on Leyton Hammonds.
11 - 6
12:22
Christian Gore made Free Throw.
11 - 7
12:22
Christian Gore missed Free Throw.
11 - 7
12:22
Brian Williams Defensive Rebound.
11 - 7
12:04
Le'Bryan Nash missed Jumper.
11 - 7
12:04
Jarvis Ray Block.
11 - 7
12:04
Karviar Shepherd Defensive Rebound.
11 - 7
12:01
Foul on Le'Bryan Nash.
11 - 7
11:47
Jarvis Ray made Jumper. Assisted by Kyan Anderson.
11 - 9
11:32
Phil Forte made Jumper.
13 - 9
11:16
Kyan Anderson missed Three Point Jumper.
13 - 9
11:16
Kamari Murphy Defensive Rebound.
13 - 9
10:53
Marcus Smart missed Jumper.
13 - 9
10:53
Christian Gore Defensive Rebound.
13 - 9
10:31
Karviar Shepherd made Jumper. Assisted by Jarvis Ray.
13 - 11
10:15
Phil Forte made Three Point Jumper. Assisted by Marcus Smart.
16 - 11
9:50
Foul on Kamari Murphy.
16 - 11
9:50
Official TV Timeout
16 - 11
9:26
Jarvis Ray made Jumper. Assisted by Brandon Parrish.
16 - 13
9:00
Marcus Smart missed Three Point Jumper.
16 - 13
9:00
TCU Defensive Rebound.
16 - 13
8:45
Hudson Price missed Three Point Jumper.
16 - 13
8:45
Karviar Shepherd Offensive Rebound.
16 - 13
8:37
Karviar Shepherd missed Jumper.
16 - 13
8:37
Leyton Hammonds Defensive Rebound.
16 - 13
8:26
Le'Bryan Nash made Layup. Assisted by Marcus Smart.
18 - 13
8:26
Foul on Hudson Price.
18 - 13
8:26
Le'Bryan Nash made Free Throw.
19 - 13
8:00
Kyan Anderson missed Three Point Jumper.
19 - 13
8:00
Markel Brown Defensive Rebound.
19 - 13
7:54
Marcus Smart missed Three Point Jumper.
19 - 13
7:54
Le'Bryan Nash Offensive Rebound.
19 - 13
7:49
Le'Bryan Nash Turnover.
19 - 13
7:49
Kyan Anderson Steal.
19 - 13
7:44
Brandon Parrish missed Three Point Jumper.
19 - 13
7:44
Karviar Shepherd Offensive Rebound.
19 - 13
7:43
Foul on Le'Bryan Nash.
19 - 13
7:43
Official TV Timeout
19 - 13
7:43
Karviar Shepherd made Free Throw.
19 - 14
7:43
Karviar Shepherd made Free Throw.
19 - 15
7:22
Foul on Hudson Price.
19 - 15
7:07
Markel Brown missed Jumper.
19 - 15
7:07
Karviar Shepherd Defensive Rebound.
19 - 15
6:48
Jarvis Ray missed Jumper.
19 - 15
6:48
Markel Brown Defensive Rebound.
19 - 15
6:35
Leyton Hammonds made Jumper. Assisted by Markel Brown.
21 - 15
6:35
Foul on Brandon Parrish.
21 - 15
6:35
Leyton Hammonds missed Free Throw.
21 - 15
6:35
Brandon Parrish Defensive Rebound.
21 - 15
6:10
Jarvis Ray made Three Point Jumper. Assisted by Brandon Parrish.
21 - 18
5:49
Leyton Hammonds made Three Point Jumper. Assisted by Markel Brown.
24 - 18
5:24
Foul on Brandon Parrish.
24 - 18
5:24
Brandon Parrish Turnover.
24 - 18
5:12
Marcus Smart made Jumper. Assisted by Markel Brown.
26 - 18
4:58
Kyan Anderson made Three Point Jumper. Assisted by Michael Williams.
26 - 21
4:35
Markel Brown made Three Point Jumper. Assisted by Marcus Smart.
29 - 21
4:11
Kyan Anderson missed Layup.
29 - 21
4:11
Leyton Hammonds Defensive Rebound.
29 - 21
4:00
Markel Brown missed Three Point Jumper.
29 - 21
4:00
Michael Williams Defensive Rebound.
29 - 21
3:48
Kyan Anderson missed Jumper.
29 - 21
3:48
Kamari Murphy Defensive Rebound.
29 - 21
3:28
Marcus Smart missed Jumper.
29 - 21
3:28
Kamari Murphy Offensive Rebound.
29 - 21
3:28
Kamari Murphy made Two Point Tip Shot.
31 - 21
2:41
Foul on Kamari Murphy.
31 - 21
2:41
Official TV Timeout
31 - 21
2:41
Kyan Anderson missed Free Throw.
31 - 21
2:41
TCU Deadball Team Rebound.
31 - 21
2:41
Kyan Anderson made Free Throw.
31 - 22
2:17
Phil Forte made Three Point Jumper. Assisted by Marcus Smart.
34 - 22
1:35
TCU Turnover.
34 - 22
1:29
Phil Forte made Three Point Jumper. Assisted by Markel Brown.
37 - 22
0:50
Christian Gore missed Three Point Jumper.
37 - 22
0:50
Michael Williams Offensive Rebound.
37 - 22
0:39
Kyan Anderson missed Layup.
37 - 22
0:39
Markel Brown Defensive Rebound.
37 - 22
0:14
Phil Forte missed Three Point Jumper.
37 - 22
0:14
Marcus Smart Offensive Rebound.
37 - 22
0:01
Marcus Smart missed Three Point Jumper.
37 - 22
0:01
Oklahoma St Deadball Team Rebound.
37 - 22
0:00
End of 1st half
37 - 22

time
TEAM
PLAY
SCORE
20:00
Jump Ball won by TCU
37 - 22
19:37
Brandon Parrish made Jumper.
37 - 24
19:12
Marcus Smart missed Jumper.
37 - 24
19:12
Hudson Price Defensive Rebound.
37 - 24
18:52
Foul on Le'Bryan Nash.
37 - 24
18:52
Hudson Price made Free Throw.
37 - 25
18:52
Hudson Price missed Free Throw.
37 - 25
18:52
Kamari Murphy Defensive Rebound.
37 - 25
18:32
Marcus Smart missed Jumper.
37 - 25
18:32
Karviar Shepherd Defensive Rebound.
37 - 25
18:21
Karviar Shepherd made Dunk. Assisted by Hudson Price.
37 - 27
18:04
Marcus Smart missed Jumper.
37 - 27
18:04
Karviar Shepherd Block.
37 - 27
18:04
Marcus Smart Offensive Rebound.
37 - 27
17:53
Kamari Murphy made Dunk. Assisted by Phil Forte.
39 - 27
17:21
Brandon Parrish missed Three Point Jumper.
39 - 27
17:21
TCU Offensive Rebound.
39 - 27
17:05
Kyan Anderson made Layup.
39 - 29
16:44
Leyton Hammonds made Three Point Jumper. Assisted by Kamari Murphy.
42 - 29
16:21
Jump Ball won by Oklahoma St
42 - 29
16:21
Jarvis Ray Turnover.
42 - 29
16:21
Phil Forte Steal.
42 - 29
16:19
Markel Brown missed Three Point Jumper.
42 - 29
16:19
Kamari Murphy Offensive Rebound.
42 - 29
16:13
Leyton Hammonds missed Three Point Jumper.
42 - 29
16:13
Jarvis Ray Defensive Rebound.
42 - 29
16:04
Kyan Anderson made Jumper.
42 - 31
15:36
Markel Brown Turnover.
42 - 31
15:36
Foul on Markel Brown.
42 - 31
15:36
Official TV Timeout
42 - 31
15:25
TCU Turnover.
42 - 31
15:18
Leyton Hammonds made Three Point Jumper. Assisted by Le'Bryan Nash.
45 - 31
15:00
Christian Gore Turnover.
45 - 31
15:00
Kamari Murphy Steal.
45 - 31
14:50
Le'Bryan Nash missed Jumper.
45 - 31
14:50
Hudson Price Defensive Rebound.
45 - 31
14:29
Brandon Parrish Turnover.
45 - 31
14:29
Marcus Smart Steal.
45 - 31
14:24
Leyton Hammonds made Layup. Assisted by Marcus Smart.
47 - 31
14:18
TCU Timeout
47 - 31
14:01
Hudson Price made Layup. Assisted by Jarvis Ray.
47 - 33
13:35
Marcus Smart Turnover.
47 - 33
13:35
Jarvis Ray Steal.
47 - 33
13:06
Jarvis Ray made Layup.
47 - 35
12:38
Foul on Brandon Parrish.
47 - 35
12:36
Phil Forte missed Three Point Jumper.
47 - 35
12:36
Karviar Shepherd Defensive Rebound.
47 - 35
12:28
Foul on Leyton Hammonds.
47 - 35
12:02
Michael Williams missed Three Point Jumper.
47 - 35
12:02
Leyton Hammonds Defensive Rebound.
47 - 35
11:52
Leyton Hammonds missed Three Point Jumper.
47 - 35
11:52
Kyan Anderson Defensive Rebound.
47 - 35
11:45
Kyan Anderson made Layup.
47 - 37
11:24
Le'Bryan Nash Turnover.
47 - 37
11:24
Karviar Shepherd Steal.
47 - 37
11:18
Foul on Le'Bryan Nash.
47 - 37
11:18
Official TV Timeout
47 - 37
11:18
Karviar Shepherd missed Free Throw.
47 - 37
11:18
TCU Deadball Team Rebound.
47 - 37
11:18
Karviar Shepherd missed Free Throw.
47 - 37
11:18
Kamari Murphy Defensive Rebound.
47 - 37
11:04
Marcus Smart missed Jumper.
47 - 37
11:04
Karviar Shepherd Defensive Rebound.
47 - 37
10:42
Foul on Kamari Murphy.
47 - 37
10:42
Karviar Shepherd made Free Throw.
47 - 38
10:42
Karviar Shepherd made Free Throw.
47 - 39
10:25
Foul on Hudson Price.
47 - 39
10:19
Markel Brown missed Three Point Jumper.
47 - 39
10:19
Phil Forte Offensive Rebound.
47 - 39
10:09
Markel Brown missed Jumper.
47 - 39
10:09
Karviar Shepherd Defensive Rebound.
47 - 39
9:30
Kyan Anderson missed Jumper.
47 - 39
9:30
Marcus Smart Defensive Rebound.
47 - 39
9:26
Phil Forte missed Three Point Jumper.
47 - 39
9:26
Hudson Price Defensive Rebound.
47 - 39
9:22
Foul on Leyton Hammonds.
47 - 39
9:16
Brandon Parrish made Layup. Assisted by Jarvis Ray.
47 - 41
9:04
Oklahoma St Timeout
47 - 41
8:55
Brian Williams missed Jumper.
47 - 41
8:55
Kamari Murphy Offensive Rebound.
47 - 41
8:44
Foul on Hudson Price.
47 - 41
8:42
Markel Brown Turnover.
47 - 41
8:42
Michael Williams Steal.
47 - 41
8:25
Karviar Shepherd missed Jumper.
47 - 41
8:25
Marcus Smart Defensive Rebound.
47 - 41
8:11
Phil Forte missed Three Point Jumper.
47 - 41
8:11
Brian Williams Offensive Rebound.
47 - 41
8:04
Brian Williams made Two Point Tip Shot.
49 - 41
7:45
Kyan Anderson missed Layup.
49 - 41
7:45
Phil Forte Defensive Rebound.
49 - 41
7:36
Marcus Smart made Three Point Jumper. Assisted by Phil Forte.
52 - 41
7:28
Technical Foul on TCU.
52 - 41
7:28
Foul on TCU.
52 - 41
7:28
Phil Forte made Free Throw.
53 - 41
7:28
Phil Forte made Free Throw.
54 - 41
7:28
TCU Timeout
52 - 41
7:22
Kyan Anderson Turnover.
54 - 41
7:22
Marcus Smart Steal.
54 - 41
7:18
Phil Forte made Jumper.
56 - 41
7:05
Foul on Brian Williams.
56 - 41
7:05
Official TV Timeout
56 - 41
7:05
Michael Williams made Free Throw.
56 - 42
7:05
Michael Williams missed Free Throw.
56 - 42
7:05
Marcus Smart Defensive Rebound.
56 - 42
6:49
Markel Brown made Jumper.
58 - 42
6:14
Foul on Markel Brown.
58 - 42
6:14
Michael Williams made Free Throw.
58 - 43
6:14
Michael Williams made Free Throw.
58 - 44
5:53
Brian Williams Turnover.
58 - 44
5:30
Foul on Markel Brown.
58 - 44
5:30
Karviar Shepherd made Free Throw.
58 - 45
5:30
Karviar Shepherd made Free Throw.
58 - 46
5:09
Marcus Smart made Three Point Jumper. Assisted by Christien Sager.
61 - 46
4:53
Michael Williams Turnover.
61 - 46
4:53
Marcus Smart Steal.
61 - 46
4:48
Phil Forte made Three Point Jumper. Assisted by Marcus Smart.
64 - 46
4:42
Jarvis Ray Turnover.
64 - 46
4:42
Phil Forte Steal.
64 - 46
4:37
Marcus Smart made Three Point Jumper. Assisted by Phil Forte.
67 - 46
4:34
TCU Timeout
67 - 46
4:05
Foul on Phil Forte.
67 - 46
4:05
Kyan Anderson made Free Throw.
67 - 47
4:05
Kyan Anderson made Free Throw.
67 - 48
3:45
Marcus Smart made Three Point Jumper.
70 - 48
3:31
Foul on Marcus Smart.
70 - 48
3:31
Official TV Timeout
70 - 48
3:31
Kyan Anderson missed Free Throw.
70 - 48
3:31
TCU Deadball Team Rebound.
70 - 48
3:31
Kyan Anderson made Free Throw.
70 - 49
3:14
Foul on Leyton Hammonds.
70 - 49
3:14
Leyton Hammonds Turnover.
70 - 49
3:02
Kyan Anderson missed Layup.
70 - 49
3:02
Marcus Smart Defensive Rebound.
70 - 49
2:30
Marcus Smart Turnover.
70 - 49
2:30
Kyan Anderson Steal.
70 - 49
2:26
Kyan Anderson made Jumper.
70 - 51
2:01
Marcus Smart made Three Point Jumper. Assisted by Phil Forte.
73 - 51
1:45
Christian Gore made Three Point Jumper. Assisted by Jarvis Ray.
73 - 54
1:23
Brian Williams made Layup.
75 - 54
1:05
Thomas Montigel missed Layup.
75 - 54
1:05
Jarvis Ray Offensive Rebound.
75 - 54
0:54
Thomas Montigel missed Three Point Jumper.
75 - 54
0:54
Christien Sager Defensive Rebound.
75 - 54
0:44
Marek Soucek missed Three Point Jumper.
75 - 54
0:44
Jarvis Ray Defensive Rebound.
75 - 54
0:24
Thomas Montigel missed Layup.
75 - 54
0:24
Mason Cox Block.
75 - 54
0:24
Mason Cox Defensive Rebound.
75 - 54
0:15
Foul on Thomas Montigel.
75 - 54
0:15
Mason Cox missed Free Throw.
75 - 54
0:15
Oklahoma St Deadball Team Rebound.
75 - 54
0:15
Mason Cox made Free Throw.
76 - 54
0:09
Clyde Smith III Turnover.
76 - 54
0:01
Marek Soucek missed Three Point Jumper.
76 - 54
0:01
Oklahoma St Deadball Team Rebound.
76 - 54
0:00
End of Game
76 - 54
ESPN Fan Shop Powered By
Nike Men's Oklahoma State Cowboys Black Hyperelite ELITE Basketball Game JacketShop
Shaquille O'Neal said he wants his son, Shareef, to play for coaches who can help him reach the NBA and develop more discipline.

College basketball coaches across the country will hit the recruiting trail hard in July to target the Class of 2017's top prospects. Which players are the nation's top programs targeting?

Kansas freshman Josh Jackson hasn't played a minute at Allen Fieldhouse, but the Jayhawks are already recruiting reinforcements for his departure.
2015-2016 Big 12 Conference Standings