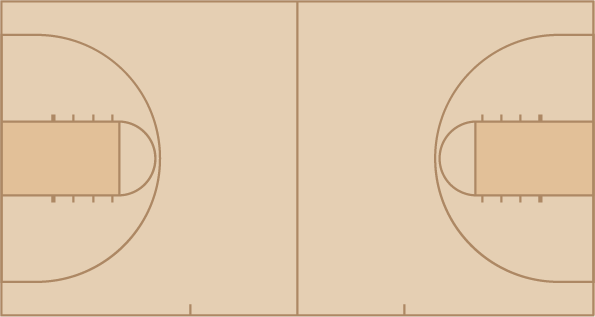 New Mexico
time
TEAM
PLAY
SCORE
20:00
Jump Ball won by New Mexico
0 - 0
19:50
Cameron Bairstow missed Jumper.
0 - 0
19:50
Jalen Moore Defensive Rebound.
0 - 0
19:16
Jalen Moore missed Layup.
0 - 0
19:16
Cameron Bairstow Defensive Rebound.
0 - 0
19:03
Deshawn Delaney made Three Point Jumper. Assisted by Hugh Greenwood.
3 - 0
18:40
Jarred Shaw missed Jumper.
3 - 0
18:40
Cameron Bairstow Defensive Rebound.
3 - 0
18:39
Foul on Jalen Moore.
3 - 0
18:20
Cameron Bairstow made Layup.
5 - 0
18:00
Preston Medlin made Three Point Jumper. Assisted by Spencer Butterfield.
5 - 3
17:41
Cameron Bairstow missed Layup.
5 - 3
17:41
Jarred Shaw Block.
5 - 3
17:41
Spencer Butterfield Defensive Rebound.
5 - 3
17:28
TeNale Roland made Three Point Jumper. Assisted by Preston Medlin.
5 - 6
17:13
Kendall Williams missed Jumper.
5 - 6
17:13
Spencer Butterfield Defensive Rebound.
5 - 6
17:04
Jarred Shaw made Jumper. Assisted by Preston Medlin.
5 - 8
16:49
Cameron Bairstow made Layup. Assisted by Kendall Williams.
7 - 8
16:26
Jalen Moore made Three Point Jumper. Assisted by Spencer Butterfield.
7 - 11
16:09
Foul on Preston Medlin.
7 - 11
16:09
Kendall Williams made Free Throw.
8 - 11
16:09
Kendall Williams made Free Throw.
9 - 11
15:39
Jalen Moore Turnover.
9 - 11
15:39
Deshawn Delaney Steal.
9 - 11
15:37
Kendall Williams made Layup. Assisted by Deshawn Delaney.
11 - 11
15:37
Foul on Preston Medlin.
11 - 11
15:37
Official TV Timeout
11 - 11
15:37
Kendall Williams made Free Throw.
12 - 11
15:18
Spencer Butterfield missed Three Point Jumper.
12 - 11
15:18
Hugh Greenwood Defensive Rebound.
12 - 11
15:11
Kendall Williams made Layup. Assisted by Hugh Greenwood.
14 - 11
14:57
Danny Berger missed Layup.
14 - 11
14:57
Cameron Bairstow Block.
14 - 11
14:57
Utah State Offensive Rebound.
14 - 11
14:43
Foul on Nick Banyard.
14 - 11
14:43
Jordan Stone made Free Throw.
14 - 12
14:43
Jordan Stone made Free Throw.
14 - 13
14:24
Foul on Danny Berger.
14 - 13
14:24
Cameron Bairstow made Free Throw.
15 - 13
14:24
Cameron Bairstow made Free Throw.
16 - 13
14:14
Spencer Butterfield Turnover.
16 - 13
14:14
Kendall Williams Steal.
16 - 13
14:03
Kendall Williams made Layup.
18 - 13
13:25
Spencer Butterfield missed Layup.
18 - 13
13:25
Cameron Bairstow Block.
18 - 13
13:25
New Mexico Defensive Rebound.
18 - 13
13:10
Deshawn Delaney made Layup.
20 - 13
12:31
TeNale Roland missed Layup.
20 - 13
12:31
Spencer Butterfield Offensive Rebound.
20 - 13
12:24
Spencer Butterfield made Layup.
20 - 15
12:11
Nick Banyard missed Jumper.
20 - 15
12:11
Cameron Bairstow Offensive Rebound.
20 - 15
12:07
Cameron Bairstow Turnover.
20 - 15
11:46
Kyle Davis missed Layup.
20 - 15
11:46
Jarred Shaw Offensive Rebound.
20 - 15
11:46
Jarred Shaw missed Layup.
20 - 15
11:46
New Mexico Defensive Rebound.
20 - 15
11:45
Official TV Timeout
20 - 15
11:34
Cullen Neal missed Three Point Jumper.
20 - 15
11:34
Preston Medlin Defensive Rebound.
20 - 15
11:16
Foul on Obij Aget.
20 - 15
11:11
Viko Noma'aea made Three Point Jumper. Assisted by Preston Medlin.
20 - 18
10:46
Cameron Bairstow missed Layup.
20 - 18
10:46
Kyle Davis Block.
20 - 18
10:46
Kyle Davis Defensive Rebound.
20 - 18
10:32
Jarred Shaw Turnover.
20 - 18
10:14
Hugh Greenwood missed Three Point Jumper.
20 - 18
10:14
New Mexico Offensive Rebound.
20 - 18
10:11
Foul on Viko Noma'aea.
20 - 18
10:04
Cullen Neal Turnover.
20 - 18
10:04
Danny Berger Steal.
20 - 18
9:45
Preston Medlin made Three Point Jumper. Assisted by Danny Berger.
20 - 21
9:19
Obij Aget missed Layup.
20 - 21
9:19
Jarred Shaw Defensive Rebound.
20 - 21
9:05
Jarred Shaw missed Jumper.
20 - 21
9:05
Cullen Neal Defensive Rebound.
20 - 21
8:59
Hugh Greenwood made Three Point Jumper. Assisted by Cullen Neal.
23 - 21
8:35
Kyle Davis made Layup. Assisted by Preston Medlin.
23 - 23
8:05
Cleveland Thomas made Three Point Jumper. Assisted by Cullen Neal.
26 - 23
7:49
Foul on Kyle Davis.
26 - 23
7:49
Kyle Davis Turnover.
26 - 23
7:42
Official TV Timeout
26 - 23
7:30
Deshawn Delaney made Three Point Jumper. Assisted by Kendall Williams.
29 - 23
7:09
Foul on Hugh Greenwood.
29 - 23
7:01
Preston Medlin missed Three Point Jumper.
29 - 23
7:01
Jordan Stone Offensive Rebound.
29 - 23
6:51
Jordan Stone missed Layup.
29 - 23
6:51
Hugh Greenwood Defensive Rebound.
29 - 23
6:42
Cullen Neal made Three Point Jumper. Assisted by Kendall Williams.
32 - 23
6:39
Utah State Timeout
32 - 23
6:31
Foul on Kendall Williams.
32 - 23
6:19
Preston Medlin Turnover.
32 - 23
6:19
Kendall Williams Steal.
32 - 23
6:12
Deshawn Delaney missed Layup.
32 - 23
6:12
Jalen Moore Defensive Rebound.
32 - 23
6:04
Spencer Butterfield made Layup. Assisted by Preston Medlin.
32 - 25
5:50
Cullen Neal made Three Point Jumper.
35 - 25
5:24
Preston Medlin Turnover.
35 - 25
5:24
Kendall Williams Steal.
35 - 25
5:19
Kendall Williams missed Layup.
35 - 25
5:19
Spencer Butterfield Defensive Rebound.
35 - 25
5:12
Jalen Moore made Jumper. Assisted by Spencer Butterfield.
35 - 27
4:56
Foul on Jordan Stone.
35 - 27
4:56
Cameron Bairstow made Free Throw.
36 - 27
4:56
Cameron Bairstow made Free Throw.
37 - 27
4:43
TeNale Roland missed Three Point Jumper.
37 - 27
4:43
Cameron Bairstow Defensive Rebound.
37 - 27
4:16
Hugh Greenwood missed Jumper.
37 - 27
4:16
Preston Medlin Defensive Rebound.
37 - 27
3:51
Jarred Shaw missed Jumper.
37 - 27
3:51
Spencer Butterfield Offensive Rebound.
37 - 27
3:30
Spencer Butterfield missed Jumper.
37 - 27
3:30
Kendall Williams Defensive Rebound.
37 - 27
3:23
Kendall Williams missed Three Point Jumper.
37 - 27
3:23
Preston Medlin Defensive Rebound.
37 - 27
3:18
Foul on Jalen Moore.
37 - 27
3:18
Jalen Moore Turnover.
37 - 27
3:18
Official TV Timeout
37 - 27
3:02
Nick Banyard missed Layup.
37 - 27
3:02
JoJo McGlaston Block.
37 - 27
3:02
Jarred Shaw Defensive Rebound.
37 - 27
2:51
Jarred Shaw made Jumper. Assisted by TeNale Roland.
37 - 29
2:37
Deshawn Delaney missed Three Point Jumper.
37 - 29
2:37
Kyle Davis Defensive Rebound.
37 - 29
2:30
Spencer Butterfield made Layup. Assisted by Kyle Davis.
37 - 31
2:04
Foul on Jarred Shaw.
37 - 31
2:04
Cameron Bairstow made Free Throw.
38 - 31
2:04
Cameron Bairstow made Free Throw.
39 - 31
1:54
Foul on Kendall Williams.
39 - 31
1:39
TeNale Roland missed Three Point Jumper.
39 - 31
1:39
Jarred Shaw Offensive Rebound.
39 - 31
1:27
Jarred Shaw missed Layup.
39 - 31
1:27
Cameron Bairstow Block.
39 - 31
1:27
Cameron Bairstow Defensive Rebound.
39 - 31
1:17
Hugh Greenwood missed Three Point Jumper.
39 - 31
1:17
Jarred Shaw Defensive Rebound.
39 - 31
1:11
JoJo McGlaston missed Jumper.
39 - 31
1:11
Kyle Davis Offensive Rebound.
39 - 31
1:09
Foul on Nick Banyard.
39 - 31
1:09
Kyle Davis made Free Throw.
39 - 32
1:09
Kyle Davis made Free Throw.
39 - 33
0:53
Foul on JoJo McGlaston.
39 - 33
0:53
Kendall Williams missed Free Throw.
39 - 33
0:53
New Mexico Deadball Team Rebound.
39 - 33
0:53
Kendall Williams missed Free Throw.
39 - 33
0:53
Obij Aget Offensive Rebound.
39 - 33
0:49
Obij Aget made Dunk.
41 - 33
0:23
Jarred Shaw missed Jumper.
41 - 33
0:23
Deshawn Delaney Defensive Rebound.
41 - 33
0:19
New Mexico Timeout
41 - 33
0:04
Cullen Neal missed Three Point Jumper.
41 - 33
0:04
Cullen Neal Offensive Rebound.
41 - 33
0:00
End of 1st half
41 - 33

time
TEAM
PLAY
SCORE
20:00
Jump Ball won by New Mexico
41 - 33
19:53
Cameron Bairstow made Jumper.
43 - 33
19:20
Jalen Moore missed Jumper.
43 - 33
19:20
Hugh Greenwood Defensive Rebound.
43 - 33
18:59
Hugh Greenwood missed Three Point Jumper.
43 - 33
18:59
Jalen Moore Defensive Rebound.
43 - 33
18:42
Jarred Shaw made Jumper. Assisted by TeNale Roland.
43 - 35
18:10
Foul on TeNale Roland.
43 - 35
17:54
Deshawn Delaney made Layup.
45 - 35
17:30
Jalen Moore Turnover.
45 - 35
17:30
Cameron Bairstow Steal.
45 - 35
17:30
Deshawn Delaney missed Layup.
45 - 35
17:30
Kendall Williams Offensive Rebound.
45 - 35
17:13
Kendall Williams made Layup.
47 - 35
17:04
Jarred Shaw missed Jumper.
47 - 35
17:04
Hugh Greenwood Defensive Rebound.
47 - 35
17:03
Foul on Spencer Butterfield.
47 - 35
16:58
Foul on Cameron Bairstow.
47 - 35
16:58
Cameron Bairstow Turnover.
47 - 35
16:30
Jarred Shaw made Jumper. Assisted by Preston Medlin.
47 - 37
16:10
Obij Aget Turnover.
47 - 37
16:10
Foul on Obij Aget.
47 - 37
15:52
Official TV Timeout
47 - 37
15:33
Danny Berger made Jumper. Assisted by TeNale Roland.
47 - 39
14:55
Obij Aget missed Layup.
47 - 39
14:55
Obij Aget Offensive Rebound.
47 - 39
14:48
Obij Aget missed Layup.
47 - 39
14:48
Deshawn Delaney Offensive Rebound.
47 - 39
14:48
Deshawn Delaney made Two Point Tip Shot.
49 - 39
14:39
Danny Berger made Dunk. Assisted by Kyle Davis.
49 - 41
14:23
Kendall Williams made Three Point Jumper. Assisted by Hugh Greenwood.
52 - 41
14:02
Jarred Shaw made Layup. Assisted by Preston Medlin.
52 - 43
13:42
Hugh Greenwood missed Layup.
52 - 43
13:42
Hugh Greenwood Offensive Rebound.
52 - 43
13:42
Hugh Greenwood Turnover.
52 - 43
13:28
Danny Berger missed Three Point Jumper.
52 - 43
13:28
Kendall Williams Defensive Rebound.
52 - 43
13:28
Foul on Kyle Davis.
52 - 43
13:12
Nick Banyard missed Three Point Jumper.
52 - 43
13:12
Preston Medlin Defensive Rebound.
52 - 43
12:50
Kyle Davis missed Layup.
52 - 43
12:50
Cameron Bairstow Block.
52 - 43
12:50
Kyle Davis Offensive Rebound.
52 - 43
12:42
Kyle Davis made Layup.
52 - 45
12:14
Foul on Danny Berger.
52 - 45
12:14
Foul on TeNale Roland.
52 - 45
12:06
Foul on Devon Williams.
52 - 45
12:06
Devon Williams Turnover.
52 - 45
12:06
Foul on Devon Williams.
52 - 45
11:48
Official TV Timeout
52 - 45
11:48
Kyle Davis made Free Throw.
52 - 46
11:48
Kyle Davis made Free Throw.
52 - 47
11:32
Cameron Bairstow made Jumper.
54 - 47
11:19
Preston Medlin missed Three Point Jumper.
54 - 47
11:19
Kyle Davis Offensive Rebound.
54 - 47
11:01
Foul on Devon Williams.
54 - 47
10:43
Kyle Davis made Layup. Assisted by Preston Medlin.
54 - 49
10:20
Cleveland Thomas missed Three Point Jumper.
54 - 49
10:20
Preston Medlin Defensive Rebound.
54 - 49
9:45
Preston Medlin made Three Point Jumper.
54 - 52
9:31
New Mexico Timeout
54 - 52
9:21
Cameron Bairstow missed Layup.
54 - 52
9:21
Jarred Shaw Defensive Rebound.
54 - 52
9:14
Jarred Shaw missed Layup.
54 - 52
9:14
Merv Lindsay Defensive Rebound.
54 - 52
8:49
Foul on Kyle Davis.
54 - 52
8:49
Cameron Bairstow made Free Throw.
55 - 52
8:49
Cameron Bairstow made Free Throw.
56 - 52
8:35
Jalen Moore missed Layup.
56 - 52
8:35
Merv Lindsay Defensive Rebound.
56 - 52
8:01
Cullen Neal made Three Point Jumper.
59 - 52
7:46
Jarred Shaw made Layup. Assisted by Preston Medlin.
59 - 54
7:46
Foul on Obij Aget.
59 - 54
7:46
Jarred Shaw made Free Throw.
59 - 55
7:32
Cullen Neal made Layup.
61 - 55
7:19
Foul on Merv Lindsay.
61 - 55
7:19
Jalen Moore made Free Throw.
61 - 56
7:19
Jalen Moore made Free Throw.
61 - 57
6:53
Obij Aget made Dunk. Assisted by Cameron Bairstow.
63 - 57
6:36
Spencer Butterfield missed Jumper.
63 - 57
6:36
Cullen Neal Defensive Rebound.
63 - 57
6:21
Cameron Bairstow missed Jumper.
63 - 57
6:21
Obij Aget Offensive Rebound.
63 - 57
6:21
Obij Aget made Layup.
65 - 57
6:21
Foul on Spencer Butterfield.
65 - 57
6:21
Obij Aget made Free Throw.
66 - 57
6:04
Jarred Shaw missed Jumper.
66 - 57
6:04
Obij Aget Defensive Rebound.
66 - 57
5:45
Cullen Neal missed Three Point Jumper.
66 - 57
5:45
Jarred Shaw Defensive Rebound.
66 - 57
5:27
Utah State Timeout
66 - 57
5:06
Jarred Shaw missed Jumper.
66 - 57
5:06
Cullen Neal Defensive Rebound.
66 - 57
5:00
Cullen Neal missed Layup.
66 - 57
5:00
Hugh Greenwood Offensive Rebound.
66 - 57
5:00
Hugh Greenwood made Two Point Tip Shot.
68 - 57
4:43
Preston Medlin made Layup.
68 - 59
4:19
Cameron Bairstow missed Layup.
68 - 59
4:19
Jarred Shaw Block.
68 - 59
4:19
Cameron Bairstow Offensive Rebound.
68 - 59
4:05
Cameron Bairstow made Layup.
70 - 59
3:53
Jalen Moore missed Jumper.
70 - 59
3:53
Spencer Butterfield Offensive Rebound.
70 - 59
3:50
Foul on Obij Aget.
70 - 59
3:50
Spencer Butterfield made Free Throw.
70 - 60
3:50
Spencer Butterfield made Free Throw.
70 - 61
3:48
Official TV Timeout
70 - 61
3:24
Cameron Bairstow made Layup.
72 - 61
3:24
Foul on Jarred Shaw.
72 - 61
3:24
Cameron Bairstow missed Free Throw.
72 - 61
3:16
Deshawn Delaney Offensive Rebound.
72 - 61
3:03
Cameron Bairstow made Jumper. Assisted by Hugh Greenwood.
74 - 61
2:52
Foul on Obij Aget.
74 - 61
2:52
Jarred Shaw made Free Throw.
74 - 62
2:52
Jarred Shaw made Free Throw.
74 - 63
2:12
Hugh Greenwood missed Three Point Jumper.
74 - 63
2:12
Spencer Butterfield Defensive Rebound.
74 - 63
2:02
Preston Medlin made Jumper.
74 - 65
2:00
Utah State Timeout
74 - 65
1:26
Kendall Williams missed Jumper.
74 - 65
1:26
Utah State Defensive Rebound.
74 - 65
1:18
TeNale Roland missed Jumper.
74 - 65
1:18
Hugh Greenwood Defensive Rebound.
74 - 65
0:57
Deshawn Delaney missed Layup.
74 - 65
0:57
Kyle Davis Block.
74 - 65
0:57
Hugh Greenwood Offensive Rebound.
74 - 65
0:57
Hugh Greenwood missed Layup.
74 - 65
0:57
New Mexico Offensive Rebound.
74 - 65
0:57
New Mexico Timeout
74 - 65
0:57
Jalen Moore Turnover.
74 - 65
0:53
Foul on Jarred Shaw.
74 - 65
0:53
Kendall Williams made Free Throw.
75 - 65
0:53
Kendall Williams made Free Throw.
76 - 65
0:46
Foul on Cullen Neal.
76 - 65
0:46
TeNale Roland missed Free Throw.
76 - 65
0:46
Utah State Deadball Team Rebound.
76 - 65
0:46
TeNale Roland missed Free Throw.
76 - 65
0:46
Hugh Greenwood Defensive Rebound.
76 - 65
0:43
Foul on Preston Medlin.
76 - 65
0:43
Cullen Neal made Free Throw.
77 - 65
0:43
Cullen Neal made Free Throw.
78 - 65
0:35
Preston Medlin missed Layup.
78 - 65
0:35
Hugh Greenwood Defensive Rebound.
78 - 65
0:03
New Mexico Turnover.
78 - 65
0:00
End of Game
78 - 65
High school junior Zach Brown, a 7-footer from Miami, has rescinded his commitment to UConn, sources told ESPN.

Reserve center Akolda Manyang has been charged with felony aggravated assault after being accused of punching a man in the face without provocation.

ESPN college basketball reporter Andy Katz discusses the need for the Pac-12 putting in place rules on that would prohibit storming the court after a win.
2015-2016 Mountain West Conference Standings