Discussion
Rick Welts: Sam's right guy for this
Updated:
February 11, 2014, 6:12 PM ET
Associated Press
OAKLAND, Calif. -- Golden State Warriors President Rick Welts is one of the few people who knows what NFL draft prospect Michael Sam might be going through after announcing he is gay this week.
And Welts is as eager as anybody to see how it all plays out.
Welts, who became the first openly gay NBA executive when he revealed his sexual orientation in a front page story of The New York Times in May 2011 while with the Phoenix Suns, said he's looking forward to the day such ...

Read full story
MICHAEL SAM COMES OUT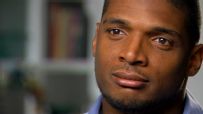 The reaction in locker room is less of an issue than in the media and in NFL front offices.
MORE COLLEGE FOOTBALL HEADLINES