Discussion
Presidents get playoff plan right
Presenting the five greatest documents in American history:
1. The Declaration of Independence.
2. The United States Constitution.
3. The Bill of Rights.
4. The 14th Amendment.
5. The just-announced college football playoff agreement.
I know what you're thinking: This is ridiculous. Why is the new 12-year playoff agreement ranked so low?
And you're right, of course. Sure, the life, liberty and pursuit of happiness thing is nice enough, but only ...

Read full story
PLAYOFF PLAN APPROVED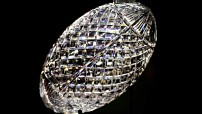 After months of debate, college football finally has a playoff. The BCS Presidential Oversight Committee approved a four-team model on Tuesday, which will begin in 2014. Story
COMMENTARY
VIDEO
MORE COLLEGE FOOTBALL HEADLINES