Discussion
330 strong
The Marching Virginians face a daunting task: To get everyone dancing again
Updated:
April 3, 2013, 9:26 AM ET
By
Steve Wulf
| ESPN The Magazine
This story appeared in ESPN The Magazine's May 7, 2007, issue. Subscribe today!
YOU PUT YOUR RIGHT FOOT IN.
Tentatively, you step onto the Virginia Tech campus on a sublime Sunday afternoon in mid-August.
Classes are a week away, so only a few people are walking across the Drillfield. Not much is going on.
Then you hear it: the boom-boom of the bass drums, the boppity-bop of the tenors, the tak-tak-tak of the snares, the tinkle of the glockenspiels.
...
Read full story
ESPN The Magazine: Mag 15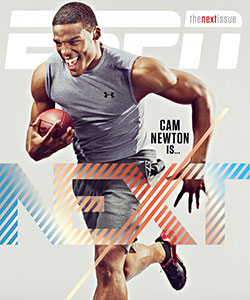 MORE COLLEGE FOOTBALL HEADLINES