Discussion
Underachieving won't do at The U
The question is blunt because there is no other way to ask. Miami is not a place where the subject should be tiptoed around, anyway.
The question to coach Al Golden: "Shouldn't Miami, given its history, its tradition and its location, be a program that wins at least 10 games every single season?"
Golden shoots right back: "In terms of what?"
The question is repeated nearly word-for-word.
"You mean once we stabilize and move forward?" he asked. "Absolutely. That's ...

Read full story
2013 COLLEGE FOOTBALL KICKOFF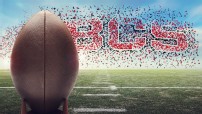 It's almost that time again, and the BCS's final season looks to go out with a bang. Preview »