Discussion
An open letter to Under Armour
Northwestern uniforms exploit patriotism in apparent self-promotional venture
Updated:
November 8, 2013, 3:23 PM ET
By
Paul Lukas
| ESPN.com
Dear Under Armour,
Quite a week it's turning out to be, eh? That flag-based uniform you designed for Northwestern as a promotional tie-in for the Wounded Warrior Project is turning out to be more controversial than you probably expected. Some critics feel the uniform is jingoistic. Others have described it as "gore porn," in part because the design features red streaks that some have interpreted as splattered blood. You refuted that argument Wednesday, explaining that the red streaks ...

Read full story
VETERANS DAY 2013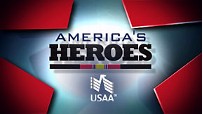 ESPN commemorates Veterans Day and ESPN's weeklong series "American Heroes: A Salute to Our Veterans."