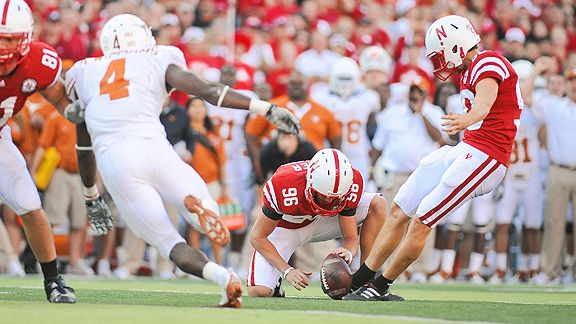 Eric Francis/Getty Images
Alex Henery
Place-kicker | Nebraska
They love dependable in Nebraska. They worship automatic. That's why there's a statue of Tom Osborne outside the football building. That's why senior Alex Henery has meant so much to the Huskers in their return to the Big 12 North championship.
Henery will finish his career as the leading scorer at a school where they've known how to score for a long time. This season, Henery made 18-of-19 field goals, including 10-of-11 from 40 yards or longer. He missed once, from 51 yards. Henery also averaged nearly 44 yards per punt.
Henery is, in a word, dependable.
-- Ivan Maisel