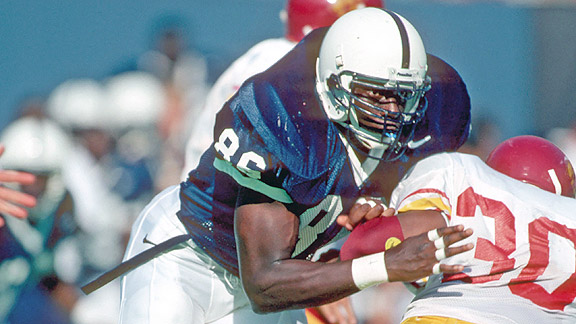 US Presswire
21. Courtney Brown
Defensive end | Penn State
Penn State had fearsome defenses in the late 1990s, and no player was more disruptive than Brown. He broke school records with 33 sacks and 70 tackles for loss in his career.
Brown earned first-team All-America and Big Ten Defensive Player of the Year honors in 1999 and was a three-time All-Big Ten performer.
Cleveland took him with the No. 1 overall pick of the 2000 NFL draft, and he had a decent rookie season with 4.5 sacks. But health issues kept him from blossoming into the force many expected.
He played parts of six seasons in the NFL, registering 125 tackles and 19 sacks for his pro career.
-- Brian Bennett