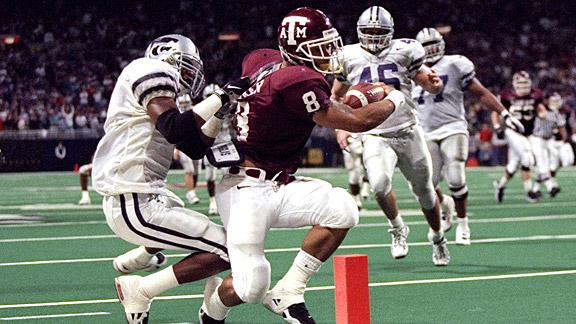 Brian Bahr/Getty Images
32. Yes, Sirr!
Sirr Parker runs A&M into Sugar Bowl
Dec. 5, 1998: It's perhaps the biggest play of the Big 12 era for Texas A&M, helping the Aggies win their lone Big 12 title over No. 1 Kansas State. In the second overtime, Parker caught a short slant from Branndon Stewart, eluded a defender and outran another who dragged him down just after he crossed the goal line, for a 32-yard touchdown that gave Texas A&M the 36-33 win and a trip to the Sugar Bowl.
-- David Ubben