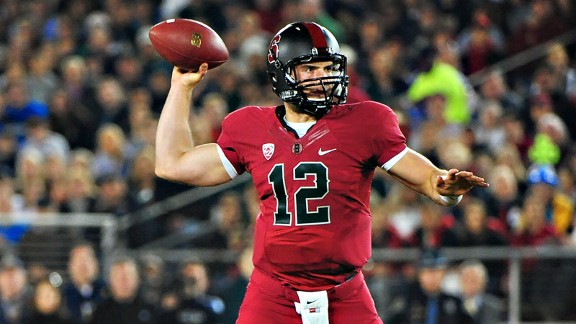 Kyle Terada/US Presswire
Andrew Luck
Quarterback | Stanford
If you believe coach David Shaw, Luck is the most evolved QB in the history of college football. From his on-field play-calling to his accuracy and arm strength, Luck is without a doubt the most complete quarterback in the country.
He threw 35 touchdowns to nine interceptions, broke all of John Elway's major touchdown records at Stanford in just three years and was perfect in the red zone with 26 touchdowns and zero interceptions this season.
When Luck bypassed the NFL for one more year in college, he became one of the most scrutinized players in decades. He lived up to the hype.
-- Kevin Gemmell