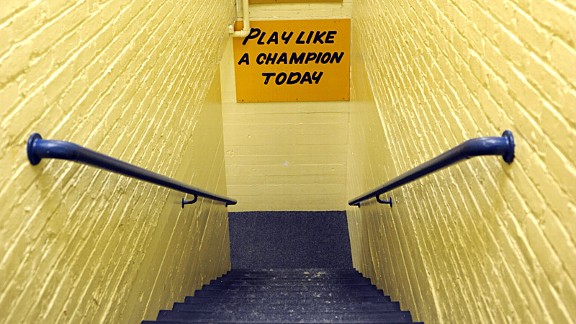 AP Photo/Joe Raymond
World Renowned
It is perhaps the most famous of them all. Its variations can be found all over town, from eating to drinking and yes, even to renting like a champion today.
As far as symbols and traditions go, ND's famous sign -- "Play Like A Champion Today" -- is right up there, and in more than just popularity.
The origins are largely unknown. The sign currently hanging inside Notre Dame Stadium today is because of former coach Lou Holtz, according to the Irish's website. Holtz came across the slogan in an old book, and he felt it was appropriate for his team.
Twenty-six years later, its legend is as mythic as any the school has. -- Matt Fortuna