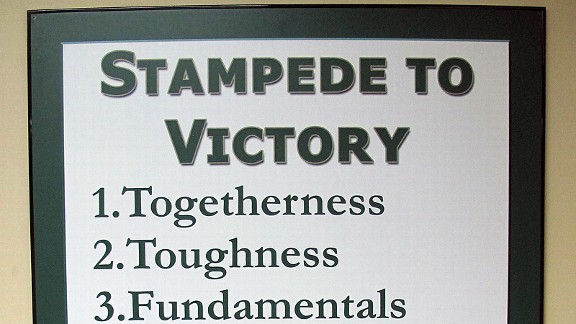 Andrea Adelson/ESPN.com
Bulls On Parade
USF has been around only 15 years, so there are no major traditions in Tampa filled with rich history.
But that does not mean USF is completely devoid of meaningful signs.
In fact, there is one that is found just about everywhere you look in the football facility: "Stampede to Victory."
The signs are not-so-gentle reminders of what it takes for USF to win each and every week.
You can find them posted in meeting rooms most strategically, where players get a daily glimpse of what they need to do to win. -- Andrea Adelson