Auto Update:

On
Sponsored Headlines
Now
RecruitingNation
@ESPNRNFball

Scout's Take: Wyatt Davis to Ohio State es.pn/28SPLqm
RecruitingNation
@ESPNRNFball

Scout's Take: ESPN 300 DE Zachary Carter to Florida es.pn/28WX1q2
Erik McKinney
ESPN Staff Writer

Michigan fans were ready and waiting at least an hour early for Jim Harbaugh to show up to the Michigan satellite camp at Oceanside High School in San Diego. Harbaugh is taking time to speak to and pose for pictures with each of them.
ESPN
@espn
Jameis Winston and Jimbo Fisher visit survivors of the Orlando tragedy: es.pn/28UiAr8
ESPN CollegeFootball
@ESPNCFB
Baylor has released five signees from its 17th-ranked recruiting class. es.pn/28QIzz4
ESPN CollegeFootball
@ESPNCFB
70 days: In 1970, Jim Plunkett (Stanford) won the Heisman Trophy. #CountdownToKickoff pic.twitter.com/9YN6eml5fn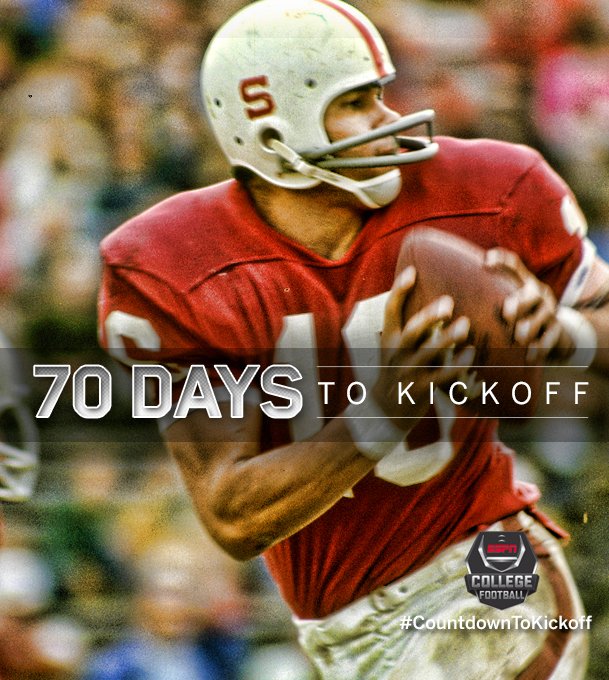 ESPN CollegeFootball
@ESPNCFB
No. 3 WR prospect Devin Duvernay, who reopened his recruitment after initially picking Baylor, commits to Texas. es.pn/28Qgy9w
ESPN CollegeFootball
@ESPNCFB
Labor Day weekend can't come fast enough. #CountdownToKickoff @XAmbassadors @tmorello amp.twimg.com/v/c598b424-895…
Phil Steele
@philsteele042
CB Devontre Parnell (PS#112, 6 games, 6 tackles 3 years) has left Louisville and is a graduate transfer to Southern Miss.
RecruitingNation
@ESPNRNFball

Biggest winners from satellite camping might be schools like Wyoming and Utah State es.pn/28SieBn
Jake Trotter
ESPN Staff Writer

The Big 12 board of directors issues release on Baylor, requests "all documents" associated with the investigations into how the school handled allegations of sexual assault. The Big 12 is also asking for all information the law firm Pepper Hamilton conveyed orally to Baylor in its review of the school, as well as "unedited" information the firm provided.
The 14 most important players in the SEC
LSU running back Leonard Fournette headlines the impact players in the SEC in 2016. One player per school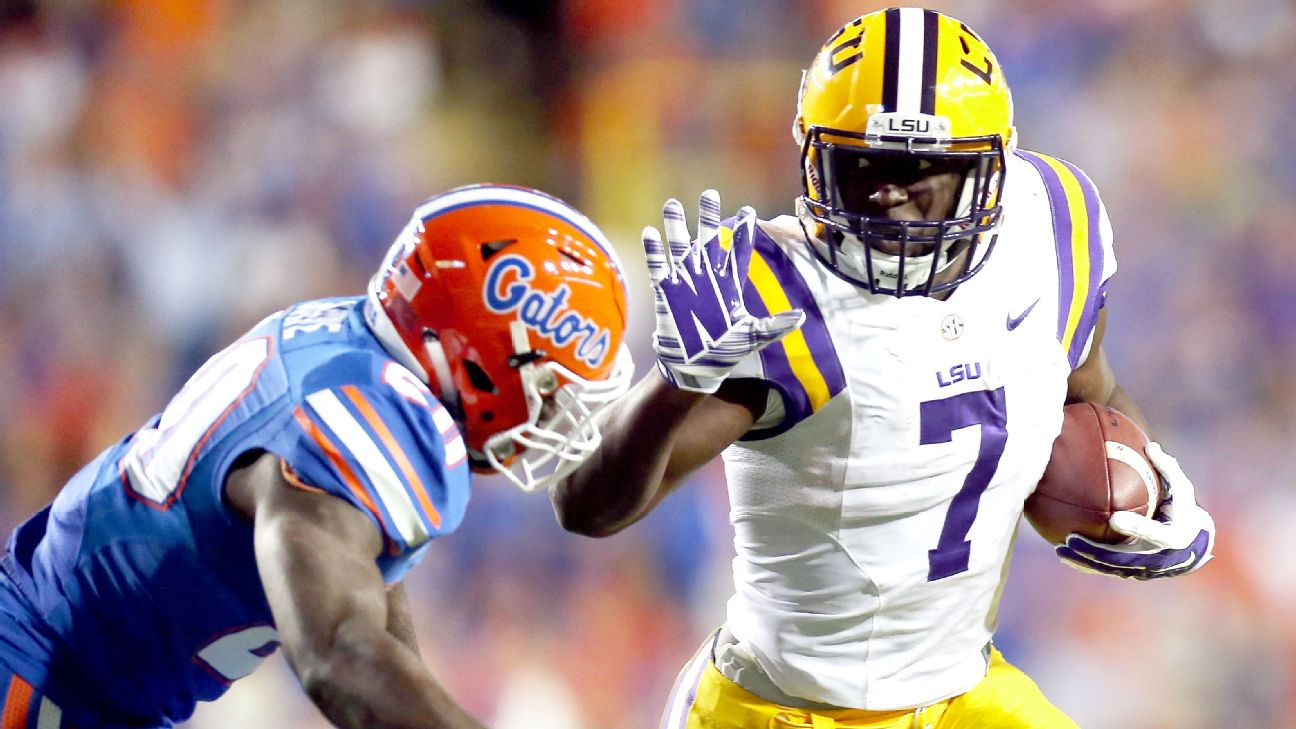 Jeremy Crabtree
RecruitingNation

Kansas State has been traditionally slow through the recruiting process under Bill Snyder. But this week alone, the Wildcats have landed four commits, including three from local offensive linemen. The highest ranked bunch is Josh Rivas, but Wildcat coaches are also really high on Ben Adler out of Wichita. K-State has made living out of turning local OL into stars and NFL players under Snyder.
Jeremy Crabtree
RecruitingNation

Just two months ago, rival SEC recruiters were already writing off Texas A&M's 2017 class. But Kevin Sumlin and Co. have remarkably turned things around and are on the cusp of a top-10 class. That class got even better Tuesday with the addition of four-star LB Santino Marchiol of IMG Academy in Florida.
Erik McKinney
ESPN Staff Writer

Cal added to its 2017 recruiting class in a big way today, as the nation's No. 177 prospect and No. 9 pocket passer, Chase Garbers announced his commitment to the Golden Bears. Garbers is the second ESPN 300 prospect to commit to Cal in this class, joining wide receiver Taariq Johnson. He would be the first ESPN 300 quarterback to sign with Cal since Jared Goff did so in the 2013 class.